There are various ways by which you can by outfits or various accessories in BGMI without spending UC. One of the way is spending Battle Points or BP in BGMI which is the in game currency that can be used to obtain various outfits and can be obtained daily by performing some trivial tasks. In this artcle we are going to inform our readers, the process by which they can earn BP and spend them in the game.
Outfits or accessories are necessary in the game as they help to give a new appearance to your character. Purchasing outfits by spending UC (Unknown Cash) can cost dearly to the players. As a consequence, players find ways to obtain outfits without spending any money. Fortunately, BGMI has provided an option to the players where they can obtain outfits absolutely free, the first way is by spending BP and the second way is by spending silver fragments.
This article focuses precisely on how players can earn BP in BGMI and spend them for obtaining outfits.
How to earn BP in BGMI?
Log in daily and complete missions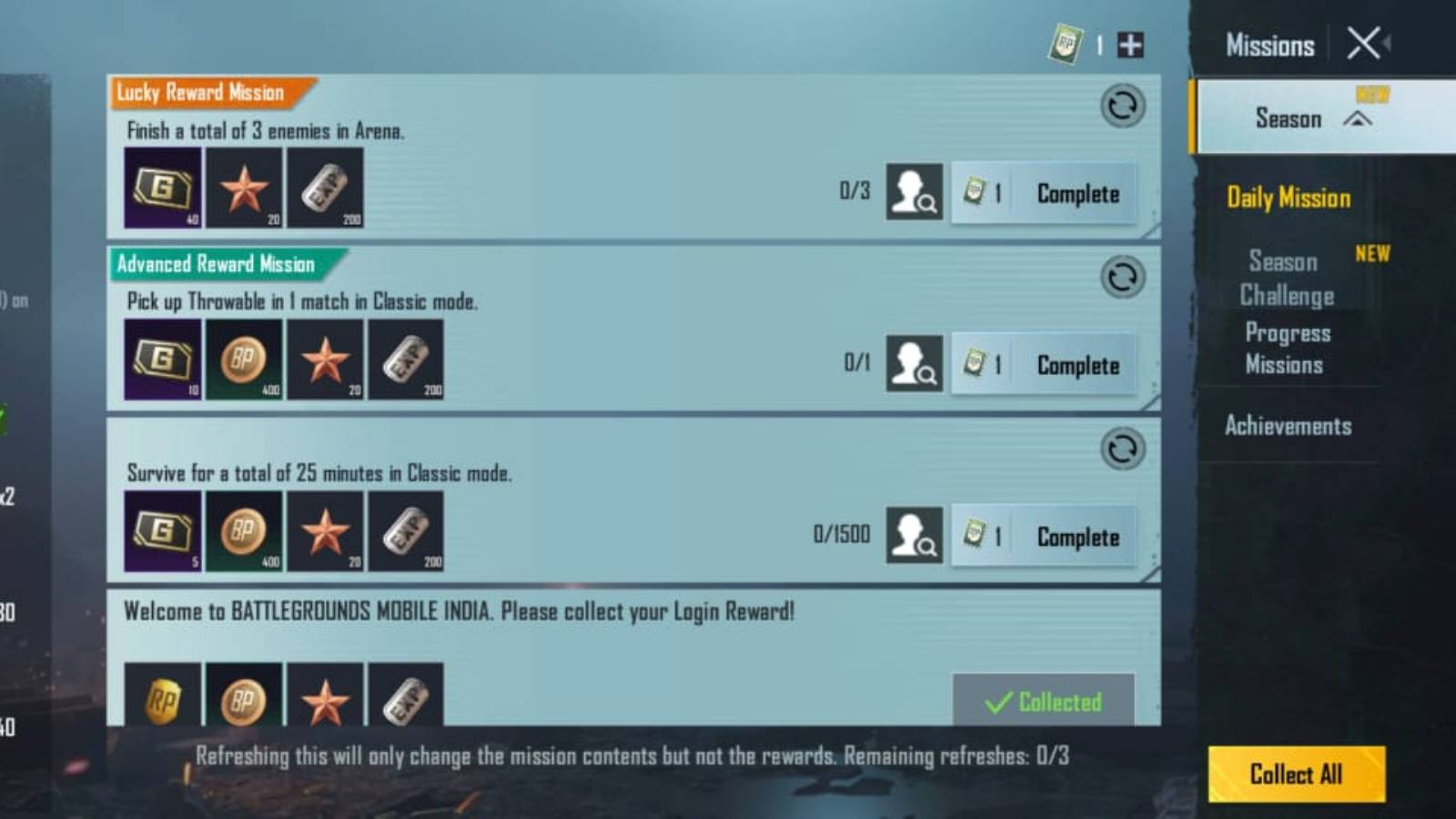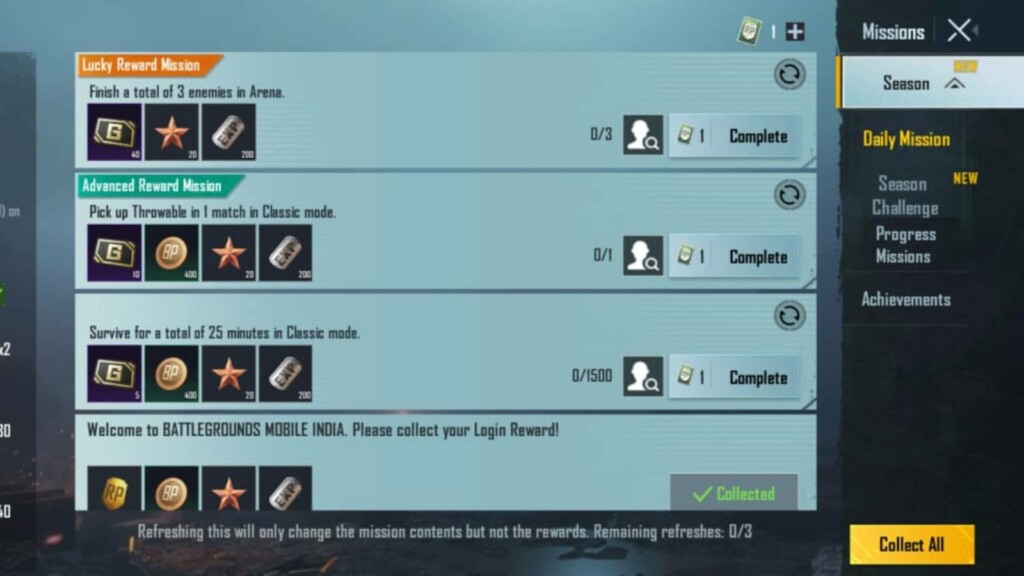 Players can earn BP by logging into the game daily and complete some easy missions which are provided daily, weekly like picking up throwables or surviving for a longtime in classic matches. Performing these tasks can help the players to earn an ample amount of BP easily. Players can also earn BP by completing Progress Missions
Completing different matches in the game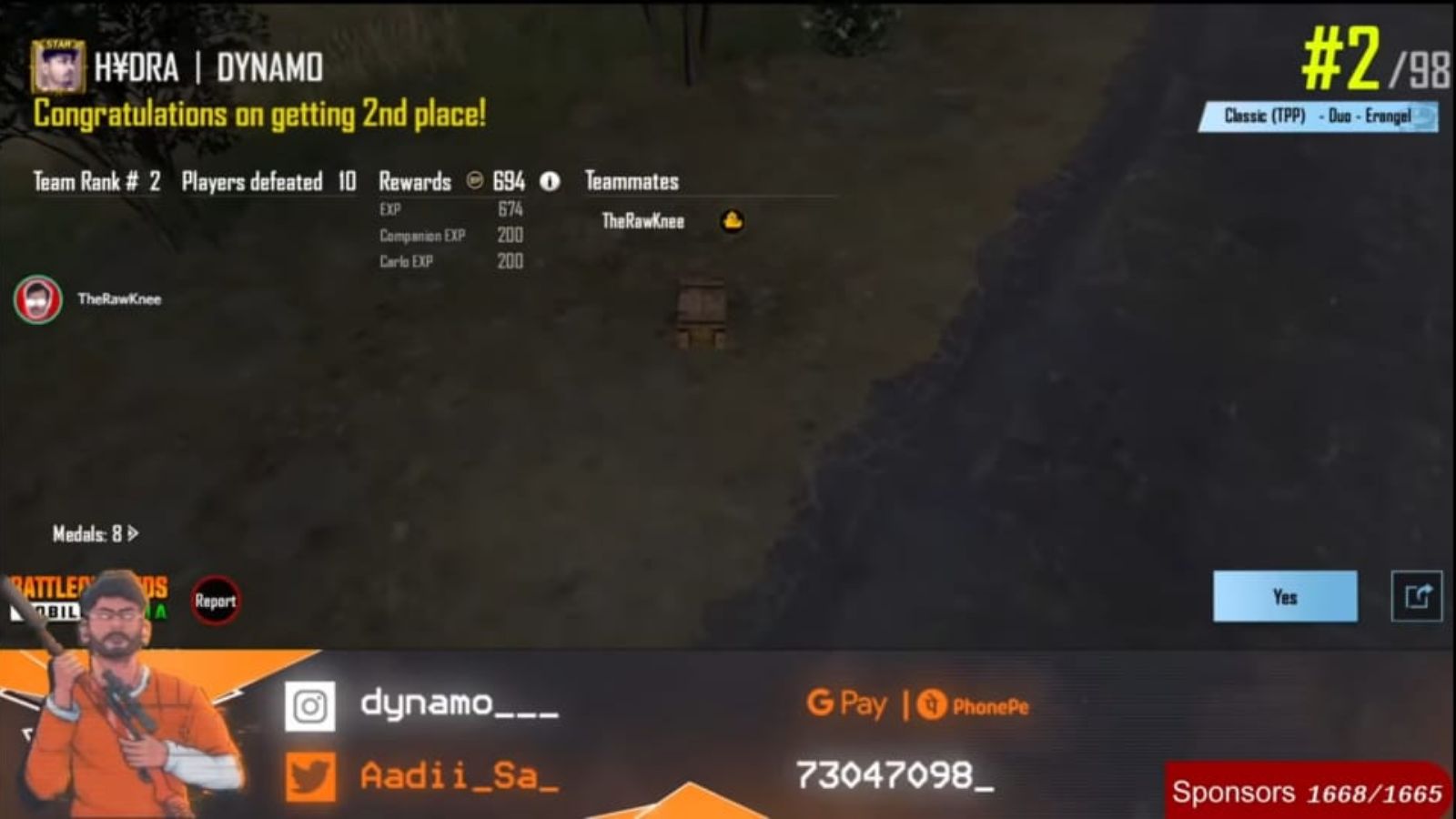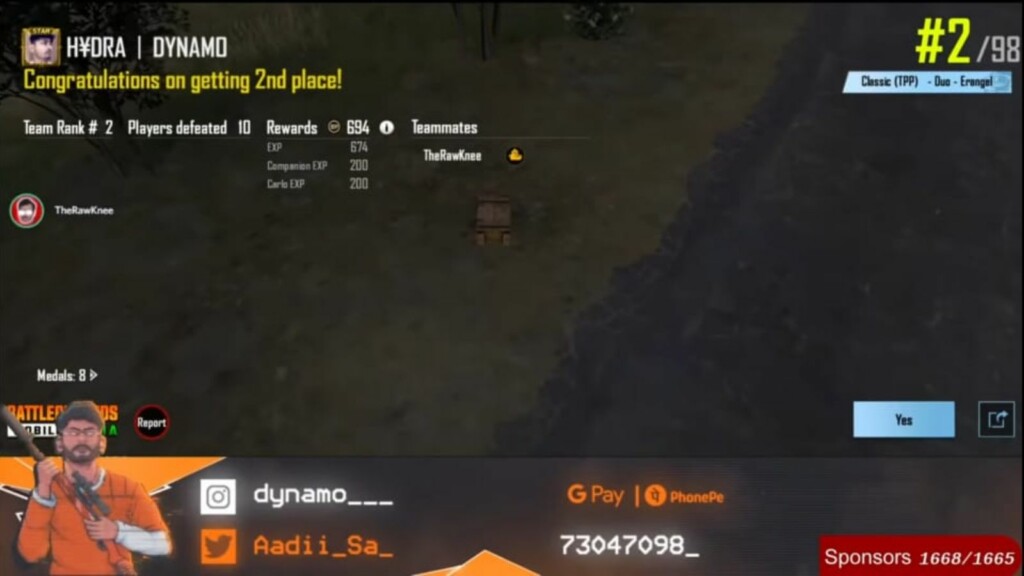 Players will also be rewarded with BP if they complete different modes of matches such as Classic, Arena or Arcade. Surviving for a long time, defeating more number of players or inflicting damage to the enemies are all directly dependent upon the amount of BP that you can earn by playing matches in BGMI.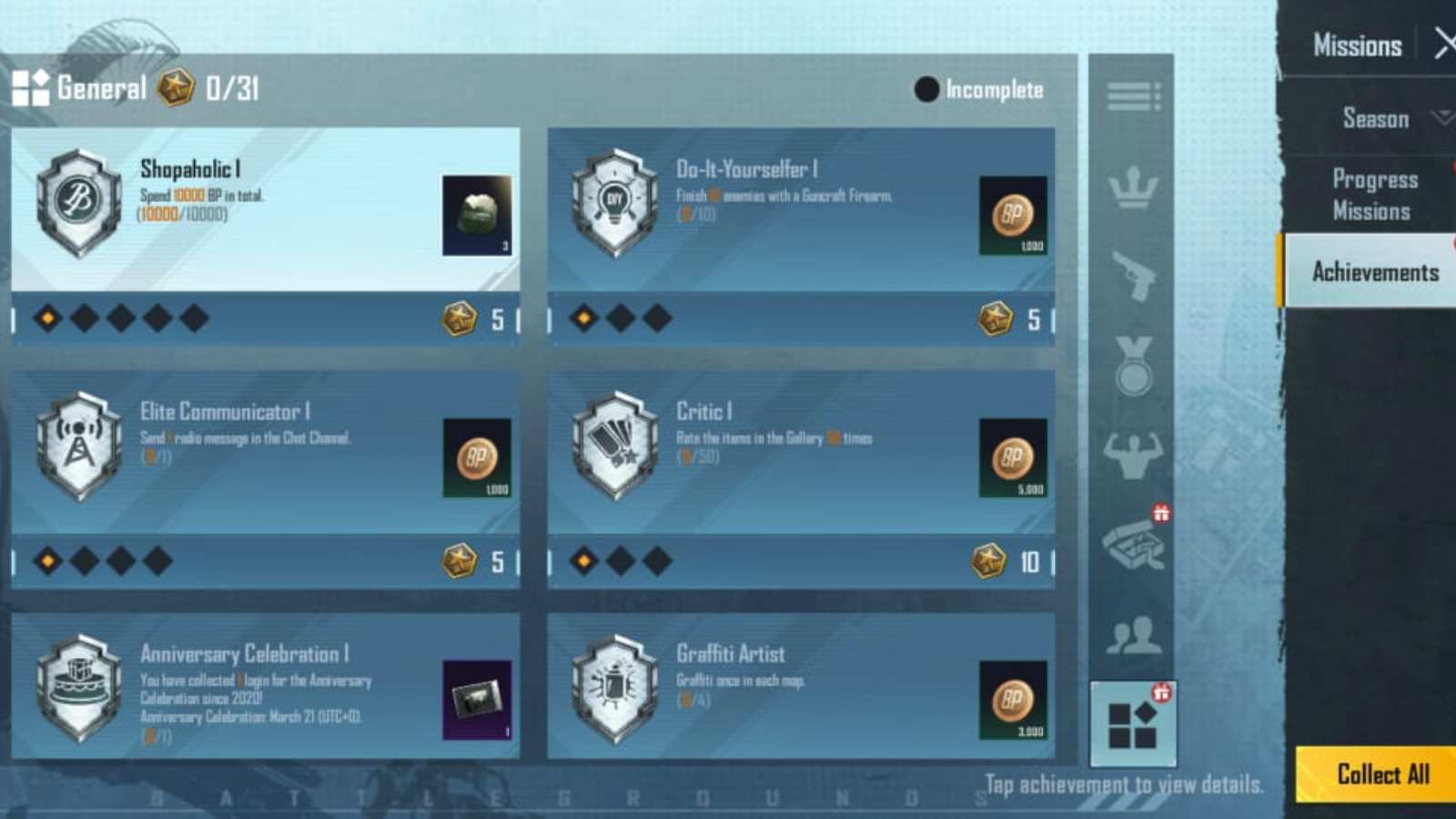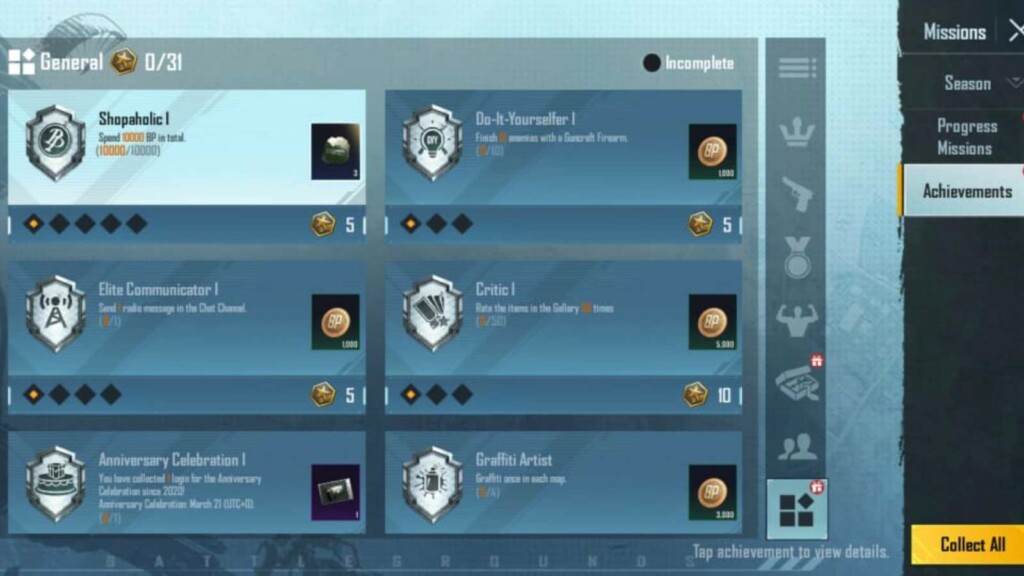 There are different achievements in the game, completing which will increase your achievement points as well as reward you with BP. Rating different items in the gallery 50 times (Critic 1) can help you earn as much as 5,000 BP.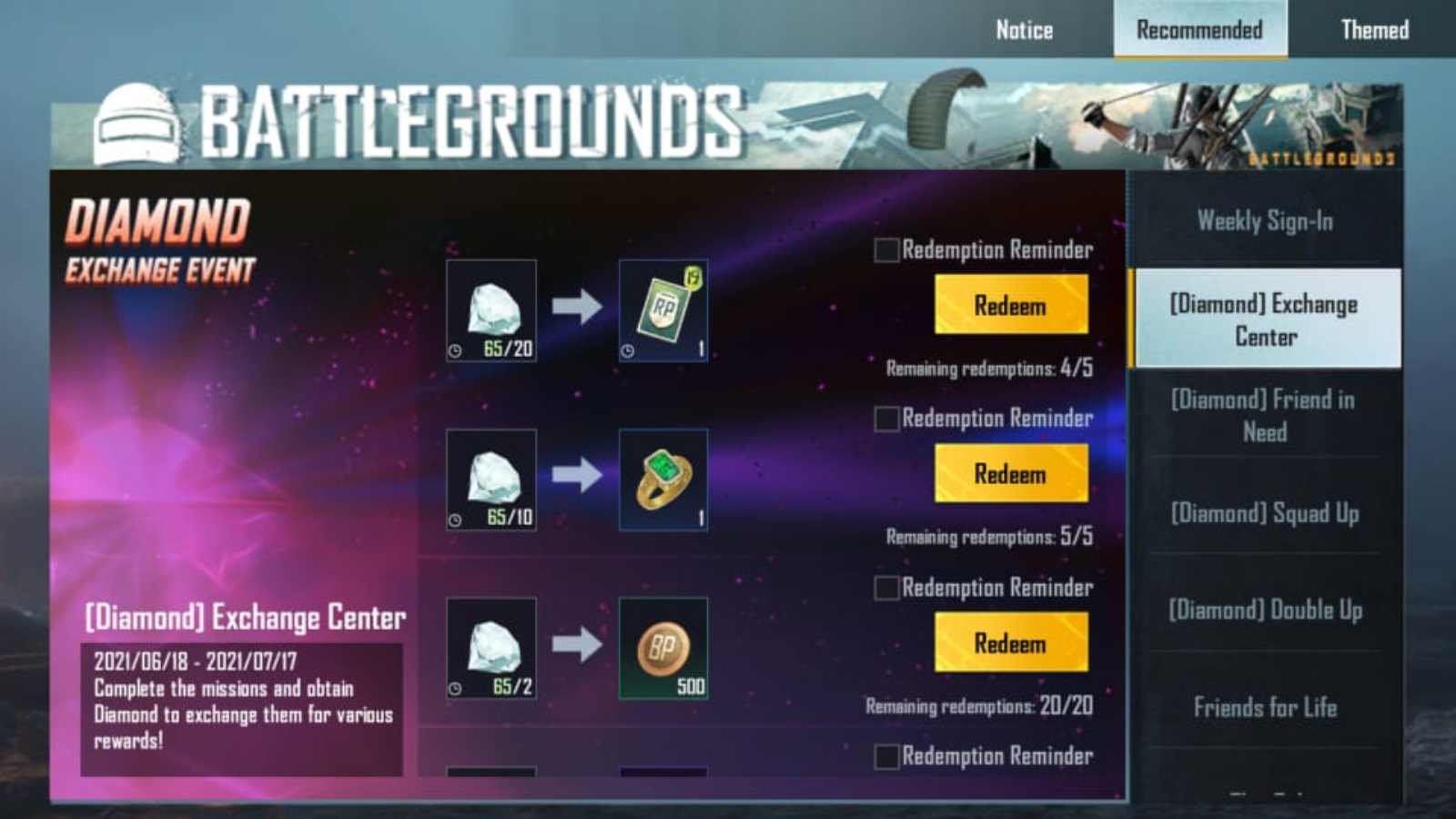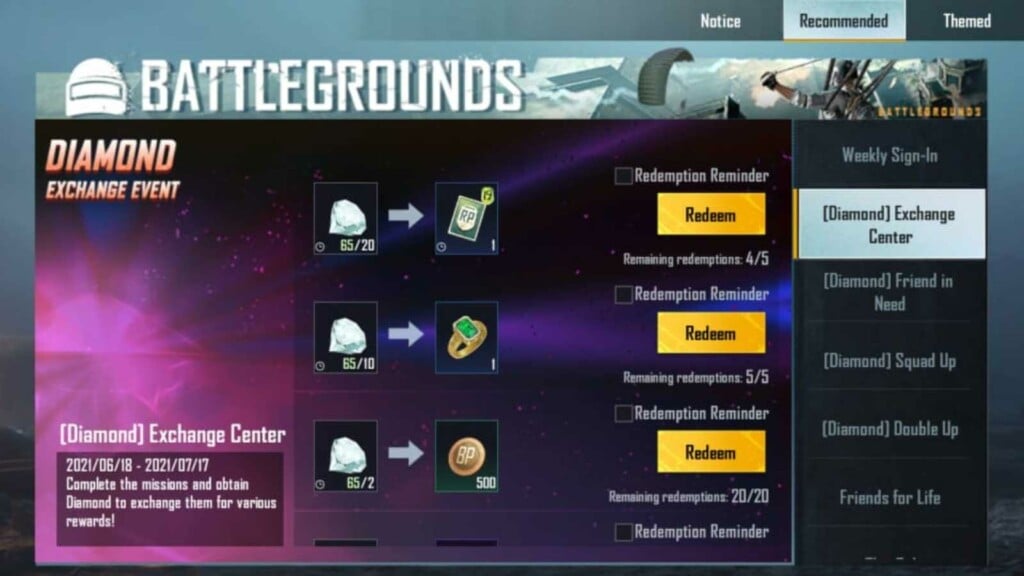 There are various events in BGMI where players can earn BP. One of them is the Diamond Exchange Event where players can obtain diamonds by playing classic matches or reviving their teammates and exchange the diamonds for BP as well as other rewards.
Related: Battlegrounds Mobile India: How to level up faster in BGMI?
How to spend BP in BGMI?
The BP shop which was present in PUBG Mobile is not provided to the players in BGMI. However, players can spend the BP for purchasing Soldier's Crate which provides them with different outfits. Players can also change the appearance of their character by spending BP.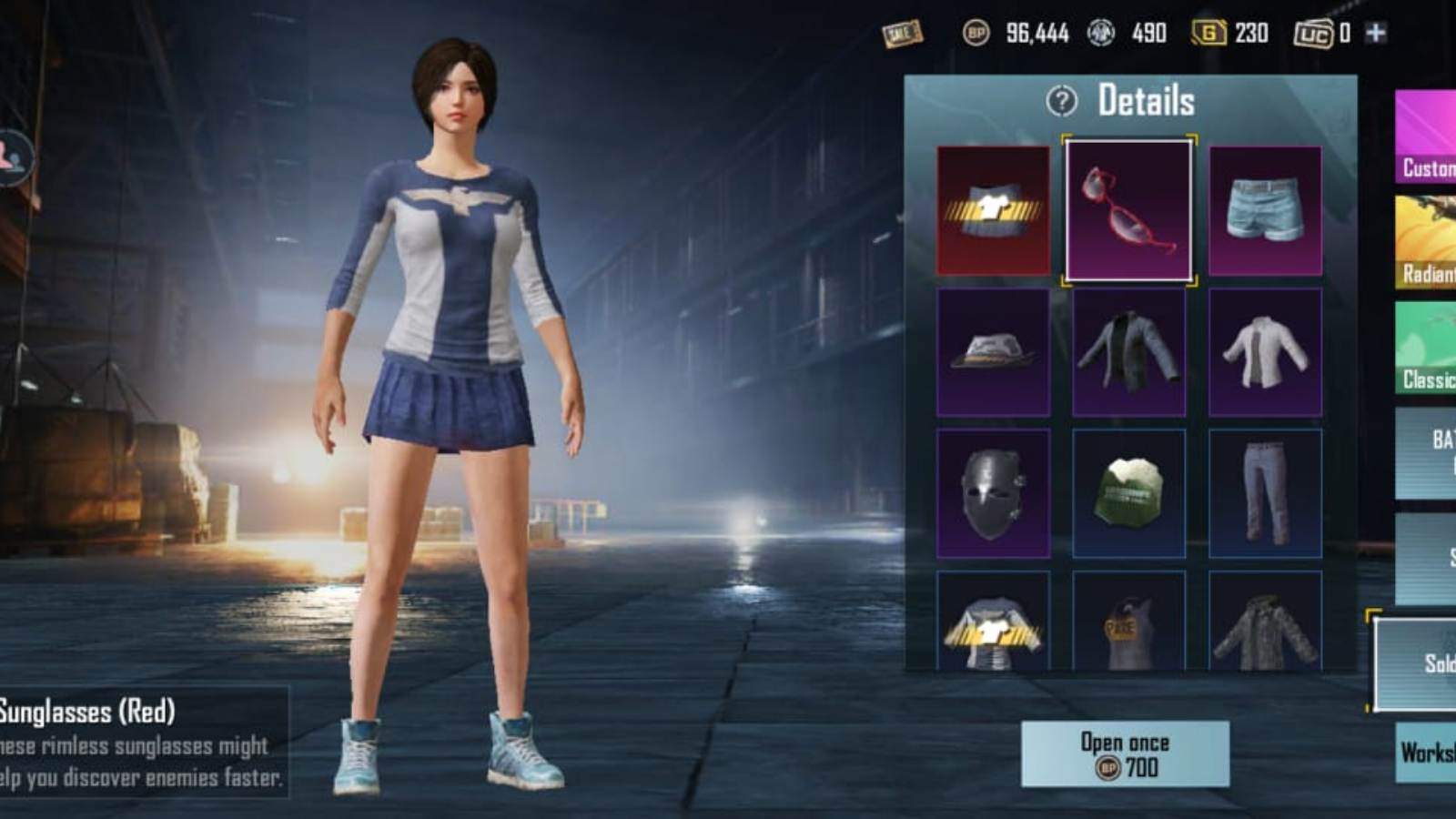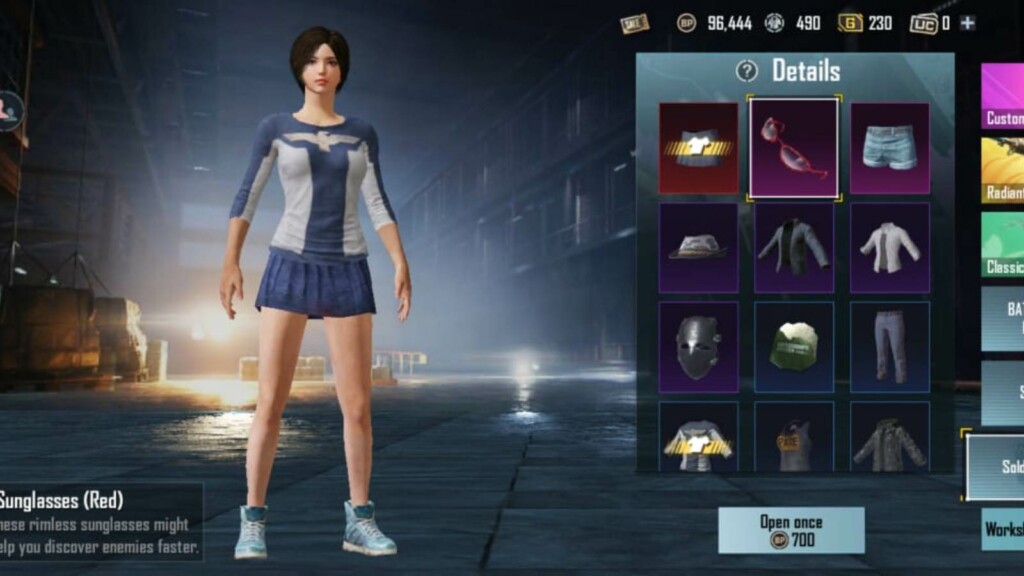 The Soldier's Crate is present in the Crate Section where players can earn legendary as well as mythic items just by spending BP in BGMI. However, the BP cost increases every time they open the Soldier's Crate. It costs 700 BP to open the crate for the first time and 7000 BP to open it for the 6th time.
Changing the appearance of your character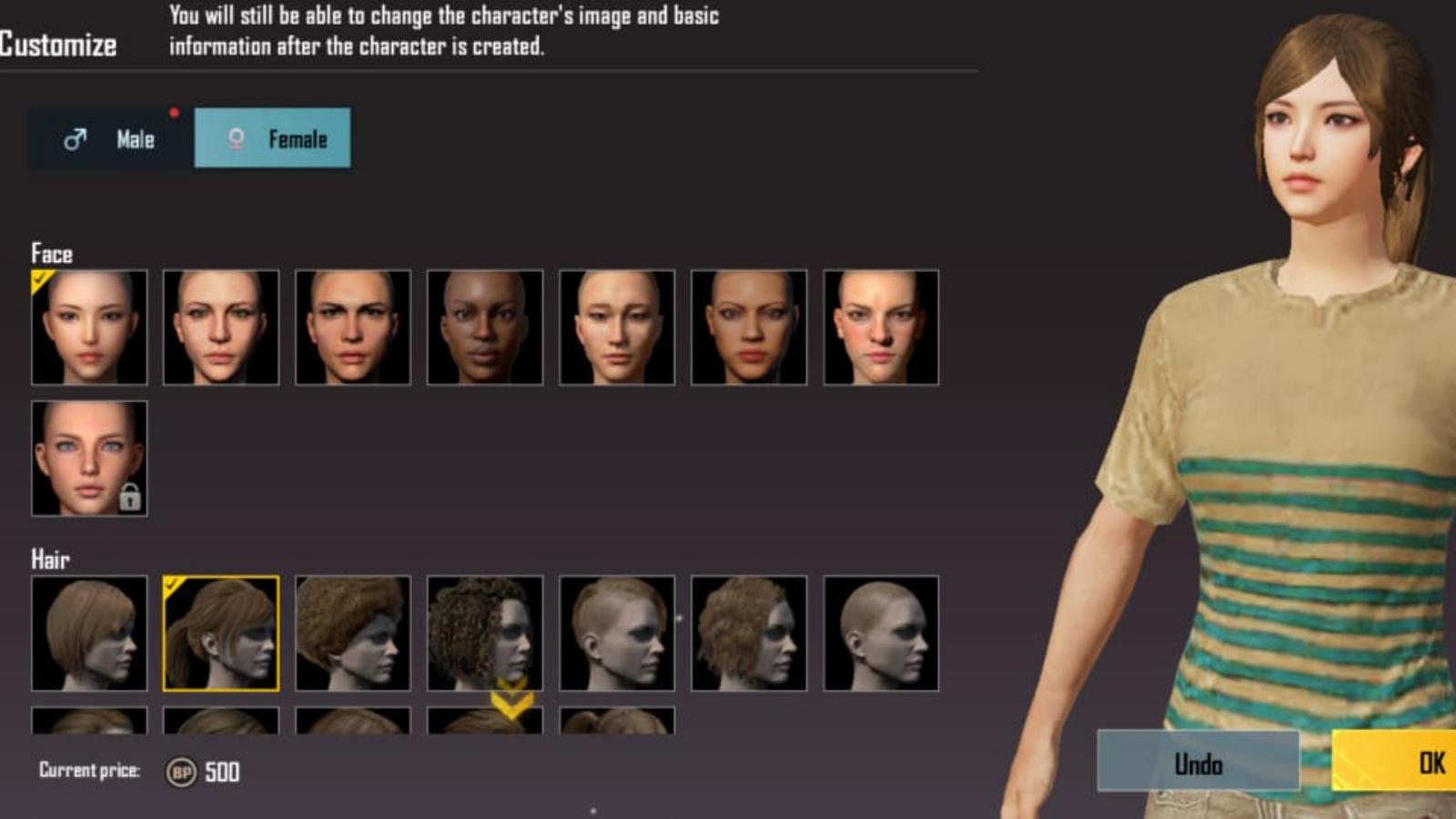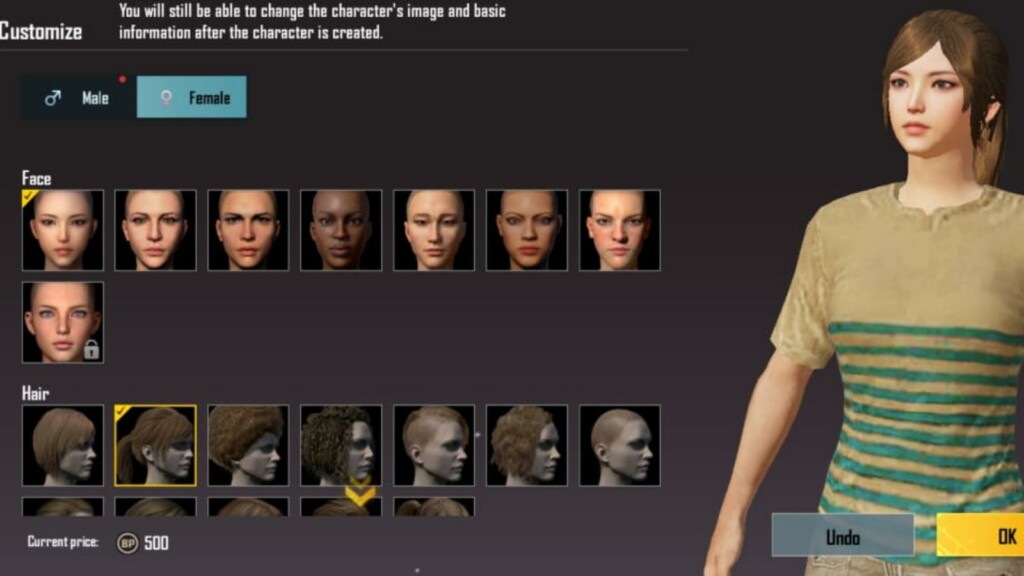 Players can spend BP to change the appearance of their character in the game. It costs 1,000 BP to change the structure of the face of your character whereas it costs 500 BP to change the hair and hair color of your character.
Players can also convert the BP into silver fragments. Click on the Inventory option and go to 'dismantle', select the outfits or accessories that you earned from soldier's crate and dismantle them to earn silver fragments.
Also Read: Soul BGMI Lineup: S8UL Esports announces it's lineup for BGMI