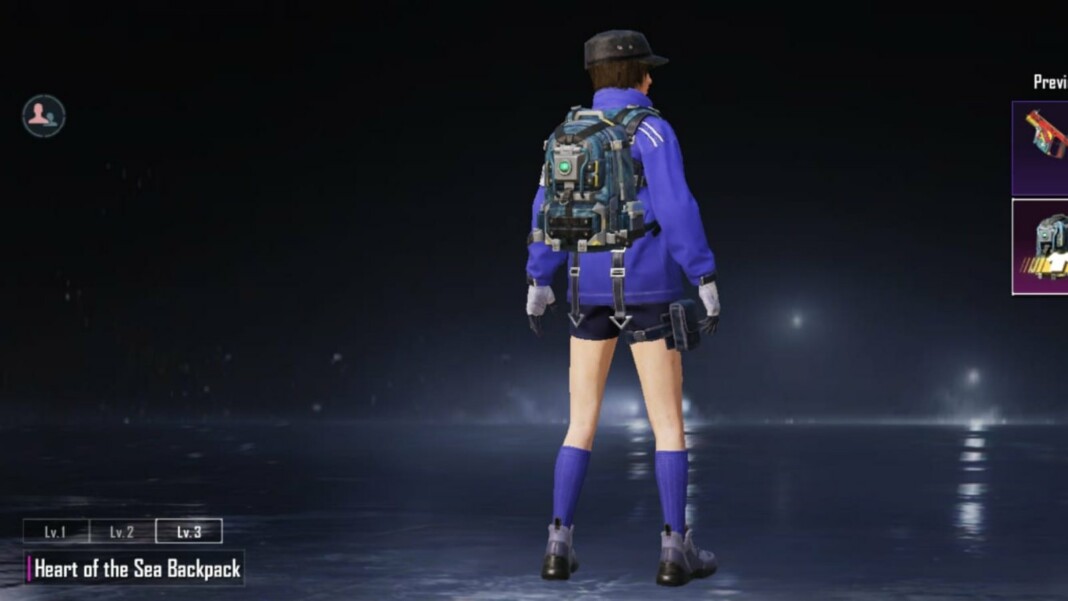 Battlegrounds Mobile India has seen an overwhelming response from the players as it is providing many free rewards to the players. Players are getting various rewards through events & missions. The newly launched Future Leap Event BGMI is giving the players, a chance to win a free permanent backpack skin!
Backpack skins look really stunning specially when you're playing a TPP game. As backpack is an indispensable item in BGMI, players also feel the urge to customize their backpacks with phenomenal skins. Although BGMI releases backpack skins at regular intervals, players have to spend a hefty amount of UC in order to obtain those skins as the chances of legendary backpack skins dropping form the crates are very slim. So, players are compelled to wait for various events which might give them a chance to obtain legendary backpack skin for free.
You wait is over now as BGMI is providing a legendary backpack skin for free in Future Leap Event BGMI. Let's take a look at the process for obtaining the backpack skin.
Rules of Future Leap Event BGMI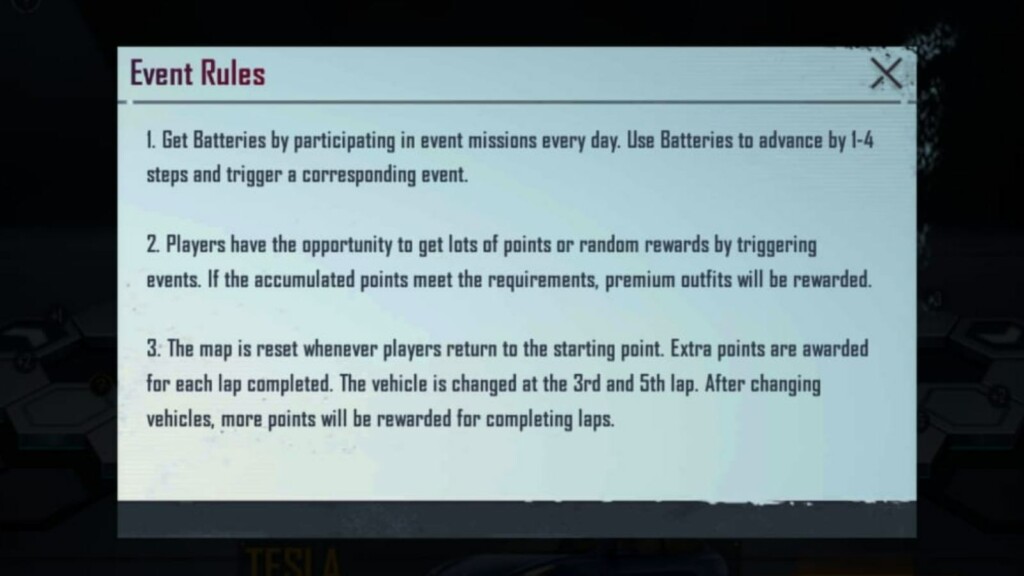 It is very important to be aware about the rules of any event as it gives you a basic picture of what the event is all about. Following are the rules of the event:
Players need to use batteries by participating in the missions provided to advance by 1-4 steps and trigger a corresponding event.
If the accumulated points meet the requirements of the rewards, premium rewards will be given to the players.
The map is reset whenever players return to the starting point. Extra points are awarded for each lap completed. The vehicle is changed at the 3rd & 5th lap. Once the vehicle is changed, more points will be awarded
Unused batteries will be removed after the event ends.
Related: Matrix Spin Event BGMI: How to get the Cybernet Diva Set in BGMI?
Missions of Future Leap Event BGMI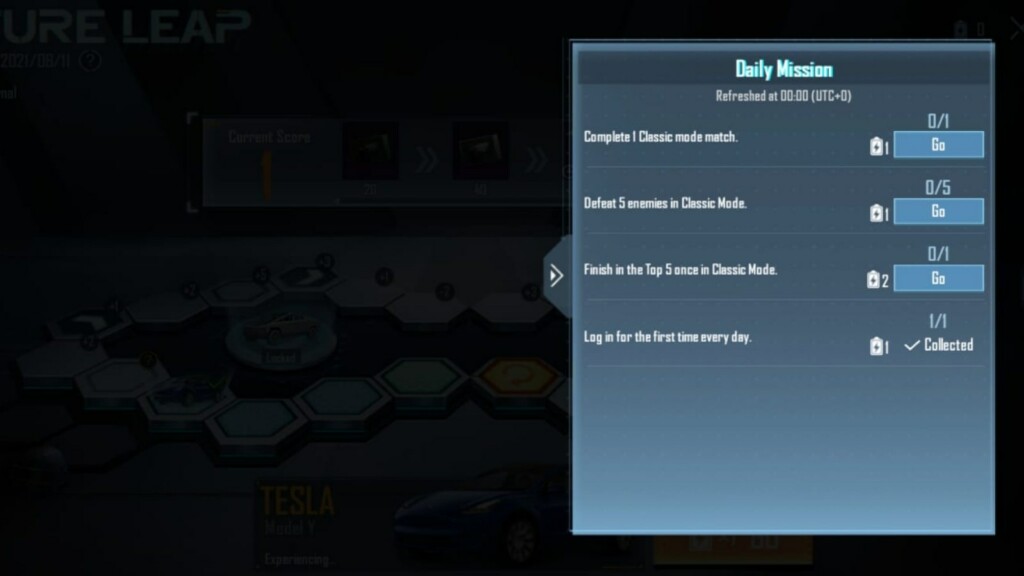 Players need to complete some basic missions wihch are refreshed at 12:00 AM IST daily.
Log in for the first time every day
Complete 1 classic match
Defeat 5 enemies in classic mode
Finish in the Top 5 once in classic mode
After completing these missions, players will be awarded with batteries. Players need to click on the 'Go' button which will trigger the event & players will be able to accumulate points. Players can get upto 5 batteries every day.
Rewards of the Future Leap Event BGMI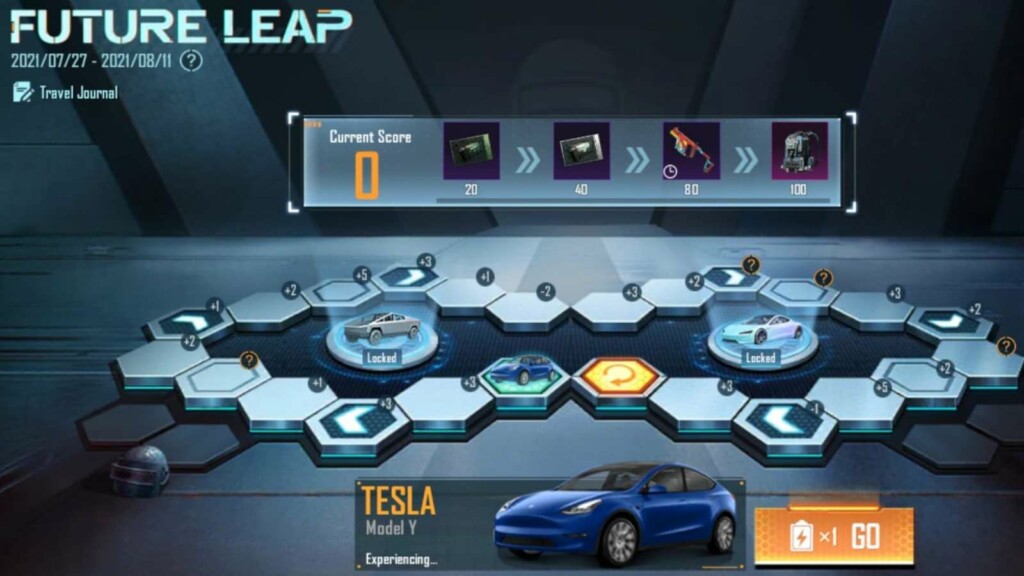 20 points – Supply Crate Coupon
40 points – Classic Crate Coupon
80 points- Time-limited Comic Pop Vector Skin
100 points – Heart of the Sea backpack skin
As mentioned above players can get the free permanent backpack skin upon accumulating 100 points.
The Future Leap Event BGMI started on 27th July,2021 and will end on 11th August,2021. Players should collect the batteries as soon as possible to accumulate points & win the free permanent backpack skin.
Also Read: Krafton drops major hints on BGMI iOS release after issuing July 24 patch notes