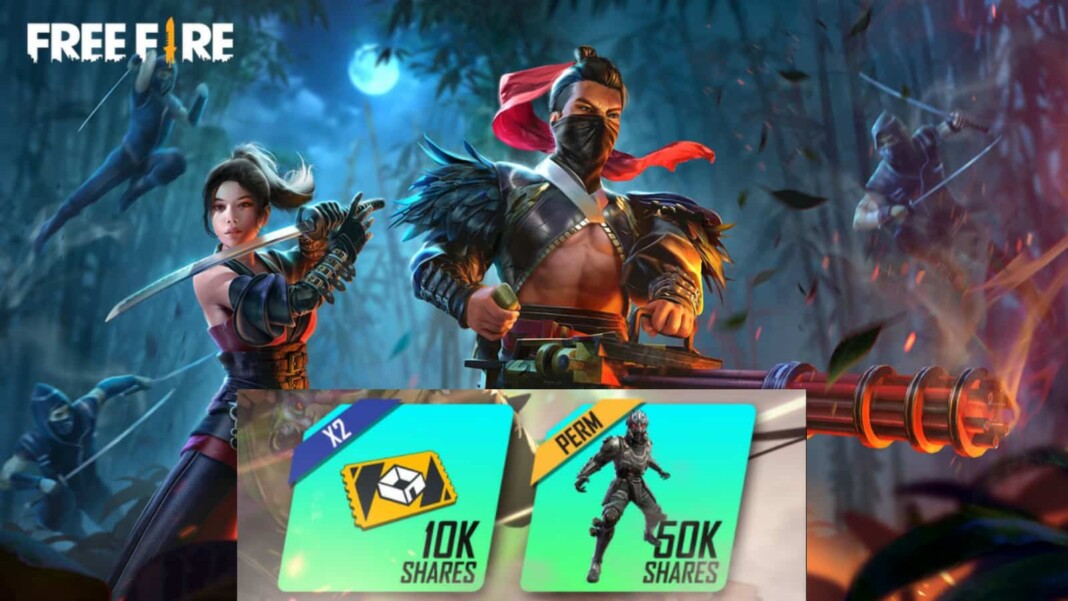 Free Fire Rampage Party Giveaway is ongoing and the Day 5 of the Rampage Party is announced today. This time, the organizers are giving Annihilator Bundle for Free. Let us know how you people can get it for free.
Free Fire is known for its unique features and gameplay modes. Several new events and updates are launched by the developers which feature several gun skins, cosmetic bundles for its players. As part of their new OB28 update, they are planning so many giveaways for players. This article will detail the latest giveaway event rewards and also provides the steps to claim them.
Read More: How to get Earthshaker Stomp Pan Skin in Free Fire?
Annihilator Bundle in Free Fire Rampage Party Giveaway Event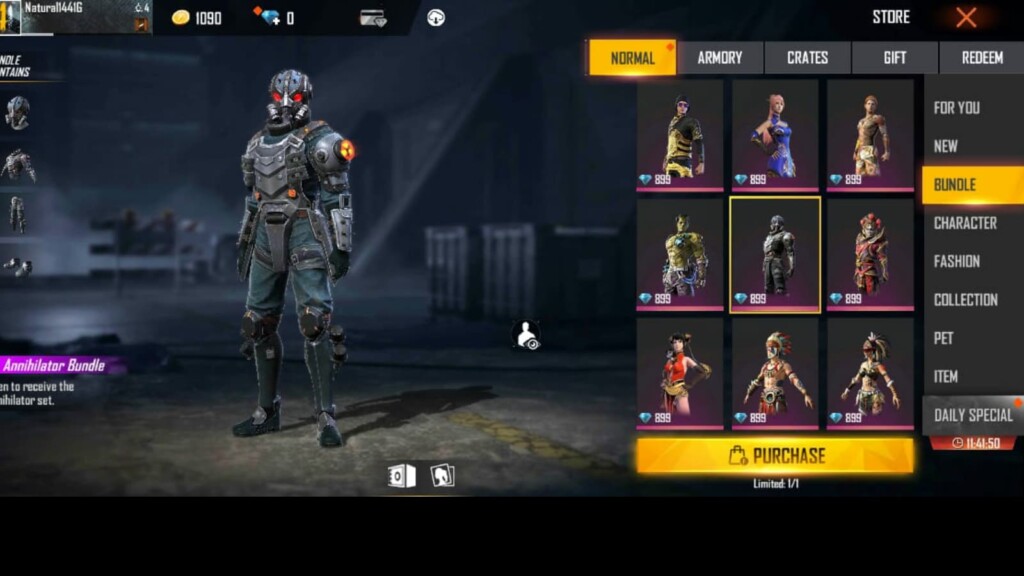 Players of Free Fire can stand a chance to win the Annihilator Bundle in Free Fire for free as part of the new Rampage Party Giveaway event. As you must know, players have to share the post and have to reach a certain given number to unlock the rewards. After achieving the given requirement, they will launch the redeem codes to obtain the rewards. The rewards of the Giveaway Event Day 5 includes:
Custom Room Cards x2
Annihilator Bundle (for Free permanent)
Custom room cards can be availed through redeeming codes but when it comes to Annihilator Bundle, players have to test their luck. Let us know how players can participate in the Giveaway and obtain the reward:
Step 1: Share the Instagram or Facebook post of this latest Giveaway event to unlock prizes!
Step 2: Reach 10 K shares to unlock Custom Room Voucher redeem codes and 50K shares for unlocking Annihilator Bundle before 10 PM IST Today (Facebook Post + Instagram Post Combined)
Step 3: After the given requirements met, the redeem codes will be revealed tomorrow (June 23) via another post by 12 PM IST alongside a poster for the permanent bundle reward. Players can redeem the rewards on the redemption site.
Note: The redeem codes will be active for only 30 minutes. Redeem the vouchers before the time runs out!
If you want to how to redeem codes, check out our article by clicking here!
Step 4: To avail Permanent Bundle reward, players have to comment on their In-game UID under the redeem code post within 30 minutes. The first 50 lucky winners have rewarded the bundle via in-game email.
Note: The redeem codes will be updated tomorrow as soon as they get put.
Also Read: Free Fire redeem codes for 22 June, 2021: Redeem vouchers and more!