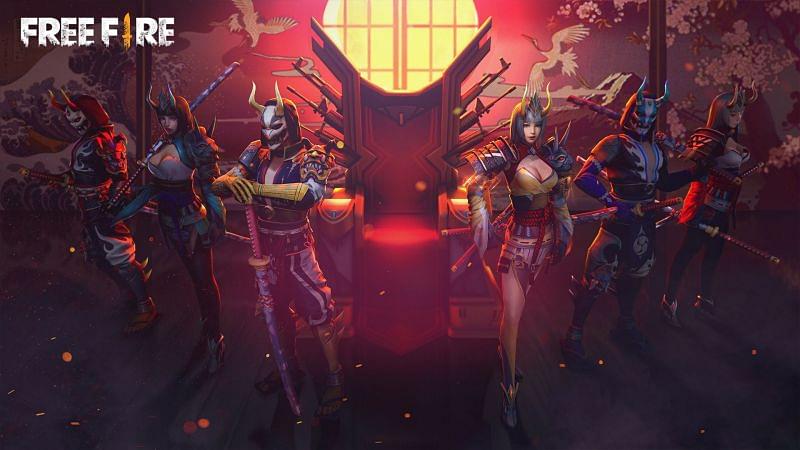 Skins play a very important role in every shooting game, therefore bringing the best experience and enhance the best visual experience.
Skins increase the scope of every player and enhance a good feeling to play the game.
On top of that many characters, Bundles, skins and more brings more profit to the game.
Users drain their diamonds to get these skins, characters and bundles. This cost a lot of money to buy skins.
Getting a membership in Free Fire is costs comparatively less, than topping up Diamonds. In this article, I will tell You about gun skins and membership. Monthly and Weekly Membership
VIP Membership Free fire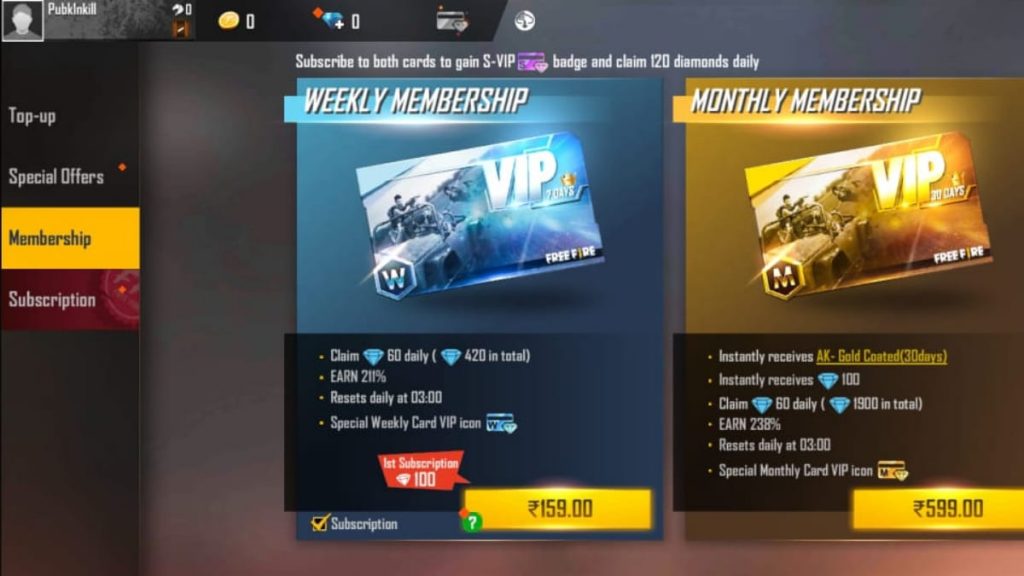 These are in game subscription. I will be explaining both Monthly and weekly subscription benefits.
Weekly Membership:
Claim 60 diamonds (total of 420 diamonds in a week)
Resets daily at 3:00
Special weekly card VIP icon
Monthly Membership:
Instantly you receive AK-Gold Coated (30 days)
Instant 100 diamonds
Claim 60 diamonds everyday (1900 monthly) which is 238% more than normal top-ups
Resets at 3:00 daily
Special Monthly VIP card Icon
To purchase Dragon AK and Lightening MP40 gun skin you need to purchase monthly membership.
Note: If you buy both memberships, you will receive 120 Diamonds daily and S-VIP card
Note: You won't receive Lightening MP40 and Dragon AK by buying Monthly Membership you have to buy it in the shop separately using Diamonds.
To Get Dragon AK and lightening MP40: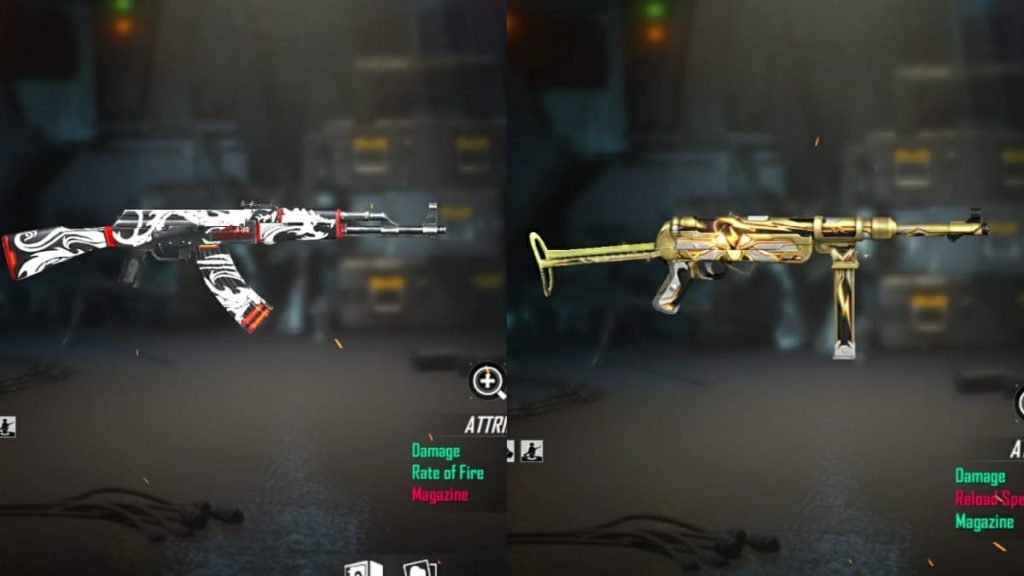 Step 1: Open Free fire and click on membership icon on the top of your screen
Step2: The membership options appear choose the membership you need and make a successful purchase.
The weekly membership costs ₹159 and monthly membership costs ₹599.
Also Read: How to get Flaming Fist for Free in Garena Free Fire