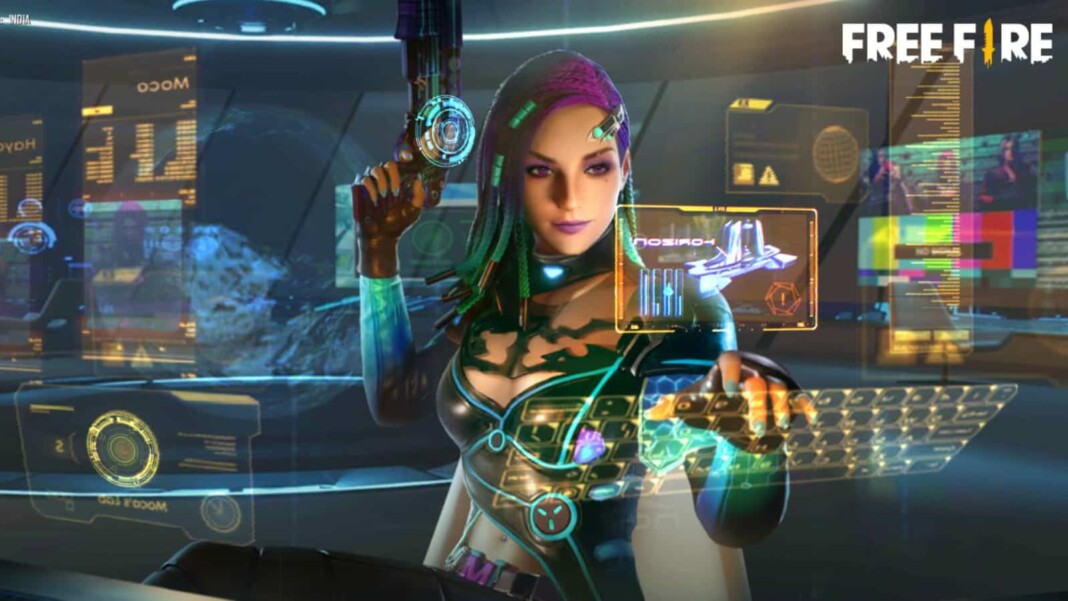 Elite Moco in Free Fire: Free Fire has a new series of events undergoing as part of the Moco: Rebirth celebrations. The peak day of the celebrations is scheduled to take place on September 18. Players can get a wide variety of rewards for free on the peak day.
Free Fire launched by Garena is one of the most players BR titles on the mobile gaming platform. The game is hitting new heights with each passing day. A new set of events take place each month and a major patch update is released every 2 months. The developers add new content to the game so the players can stick to the game.
The current ongoing events are part of the Moco: Rebirth event and the event has commenced on September 5 2021, after the conclusion of 4th anniversary. A wide array of cosmetics have already grabbed the attention of the masses and the peak is day is yet to take place. Let us know more about the Peak day event items.
Read More: Top 5 Richest Free Fire YouTubers For September 2021
How to get Elite Moco in Free Fire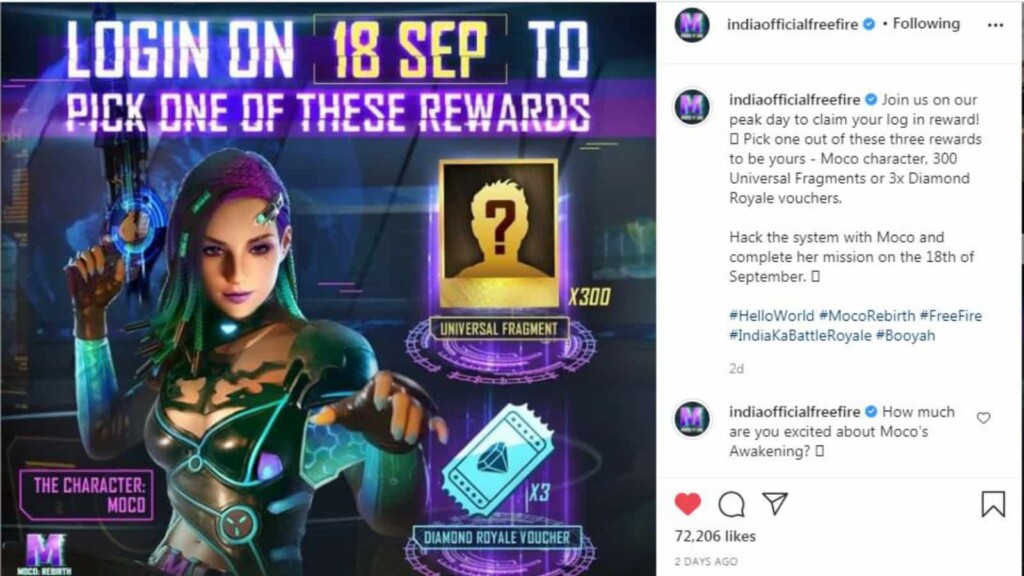 The developers awaken a character every now and then and this time, they are bringing Moco to the list. Players can get hands-on the Elite or Awakening Moco on the Peak day i.e., September 18.
Elite Moco is available for free on the peak day of celebrations and players need to log in on that particular day to obtain it. The Login reward is a Moco Choice Crate which contains three of the following rewards:
Elite Moco Character
300x Uiversal Fragments
Diamond Royale Voucher x3 (Expires on Oct 31)
Players can claim the login reward on September 18 and choose any one of the above rewards. However, most of the players choose the Moco character and therefore, players can get the new Awakening character for free on September 18 as part of the login reward. Follow the instructions below to claim the login reward on the peak day.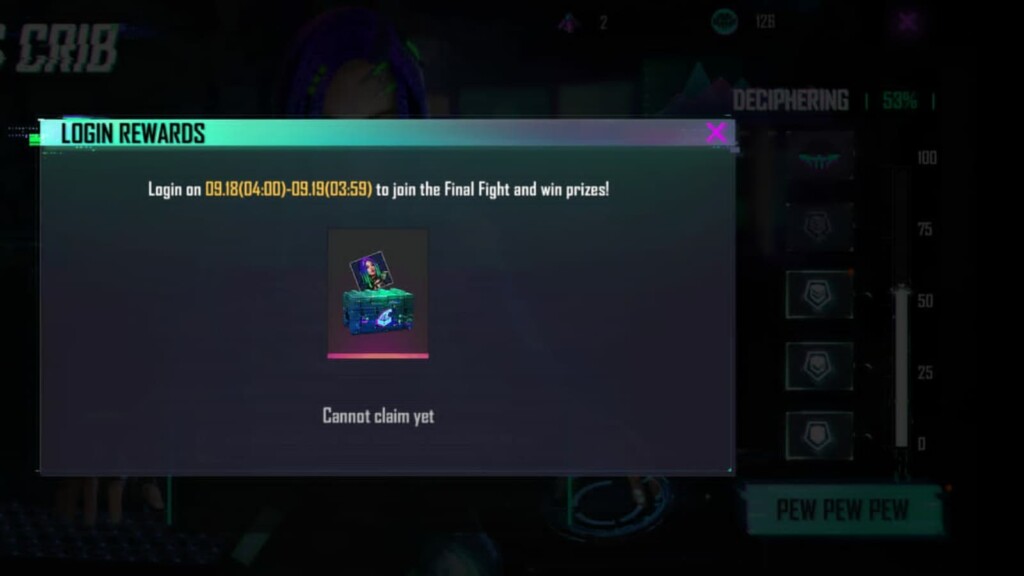 Open Garena Free Fire and wait till the game to the main lobby.
Click on the 'Moco Puzzle' icon present on the right side of the screen under settings icon.
Then you will be headed to the Moco Puzzle event page
Now click on the 'login rewards' option present on the left side of the screen.
Players can be able to claim the box on September 18.
As mentioned earlier, the character is available for free on Sep 18. Thus, players are suggested to grab the chance on the day and get the character before the day passes out.
---
Elite Moco Ability
Elite Moco comes with a special ability called 'Engima Eye.' It is a passive skill that increases the marking time on his enemies. At its base level marking on hit enemies last longer when enemies move, up to 2s. At its max level (level 6) marking on hit enemies last longer when enemies move, up to 6.5s.