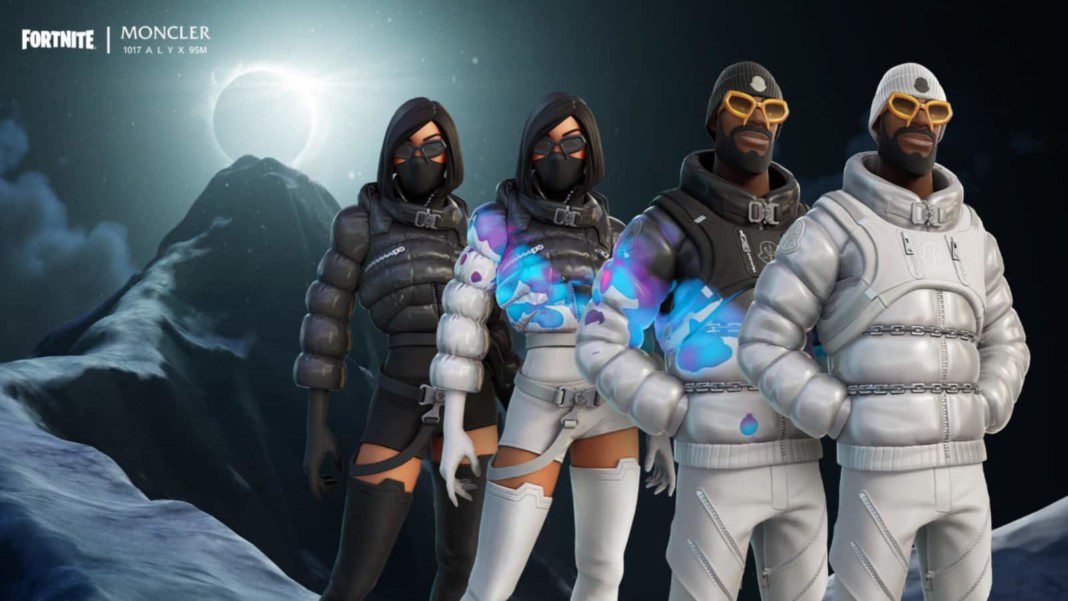 The Fortnite Fortnite x Moncler Classic Set has already arrived in the item shop of Fortnite, which is an online store that offers new items once in a while in Fortnite Battle Royale, and where you can find cosmetic items that you can use in the game.  The set will include the Andre and Renee outfits, and is inspired by the 6 Moncler 1017 Alyx 9SM collection by Matthew Williams.
The items offered in the store are decorative and do not offer any added benefits during games. The article details all about the Fortnite Fortnite x Moncler Classic Set that will soon arrive in the item and how players can get it.
Related: Fortnite Season 7 Chapter 2: Upcoming Leaks, New Story Details, and More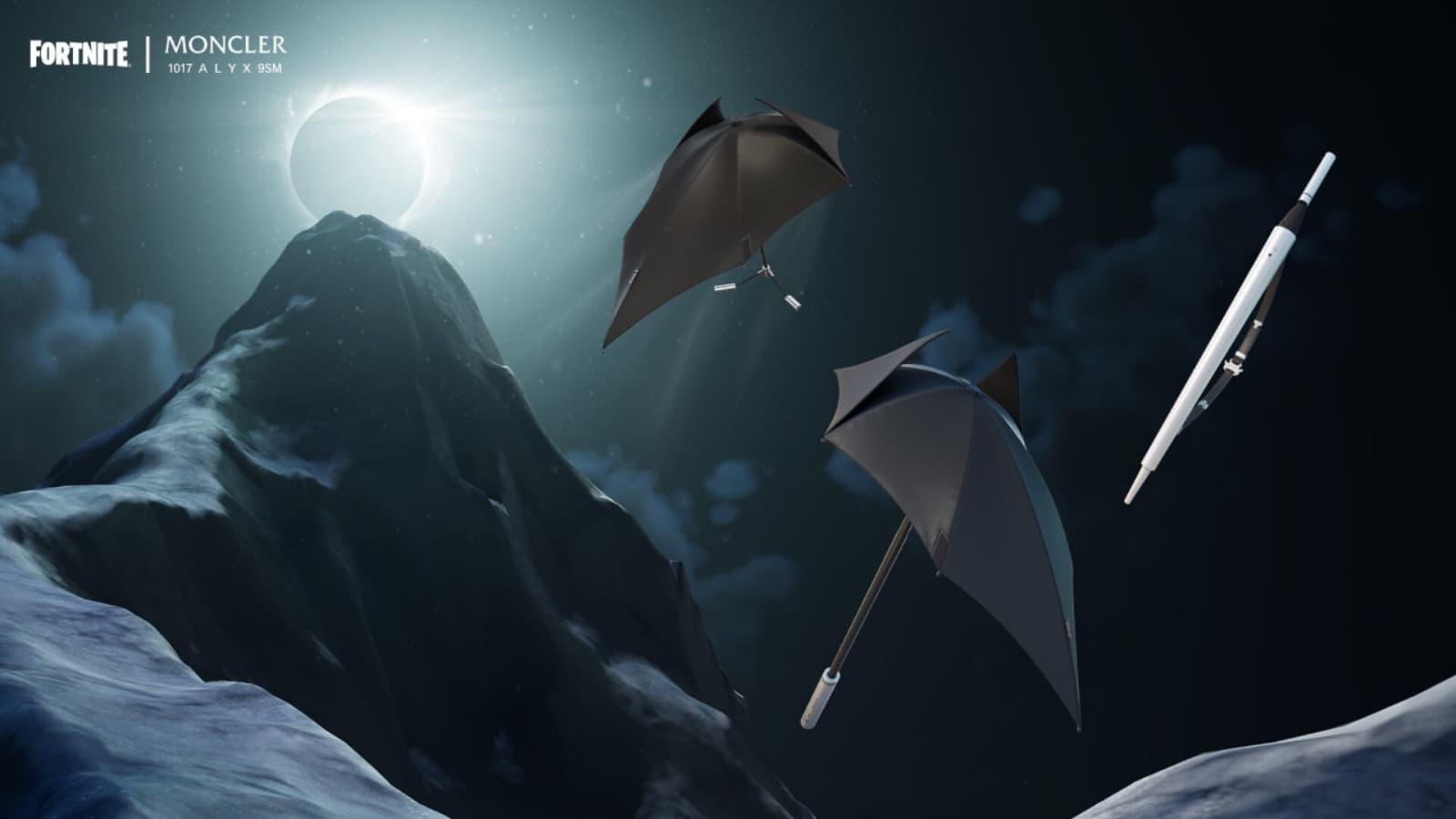 Fortnite Fortnite x Moncler Classic Set
In a recent blog by Fortnite, it has been mentioned the new bundle was to arrive soon, and has finally arrived in the stores yesterday. The Moncler Classic Set includes the Andre and Renee Outfits, which changes colors from white to black as players ascend or descent altitude.
As the players' altitude gets lower, their attire will transition from dark back to light, and is a pretty interesting feat among the regualar cosmetics.
The bundle is based on the summit-centric spirit of fashion label Moncler and is available in the Item Shop from November 20 at 7 PM ET. The set also includes a new loading screen.
"As you're ascending the mountain near Catty Corner, building a tower, or elevating another way, watch your fashion transform as you go up — and also come back down. A new form of self-expression enters Fortnite with the Moncler Classic Set, based on the summit-centric spirit of fashion label Moncler and available in the Item Shop starting November 20 at 7 PM ET."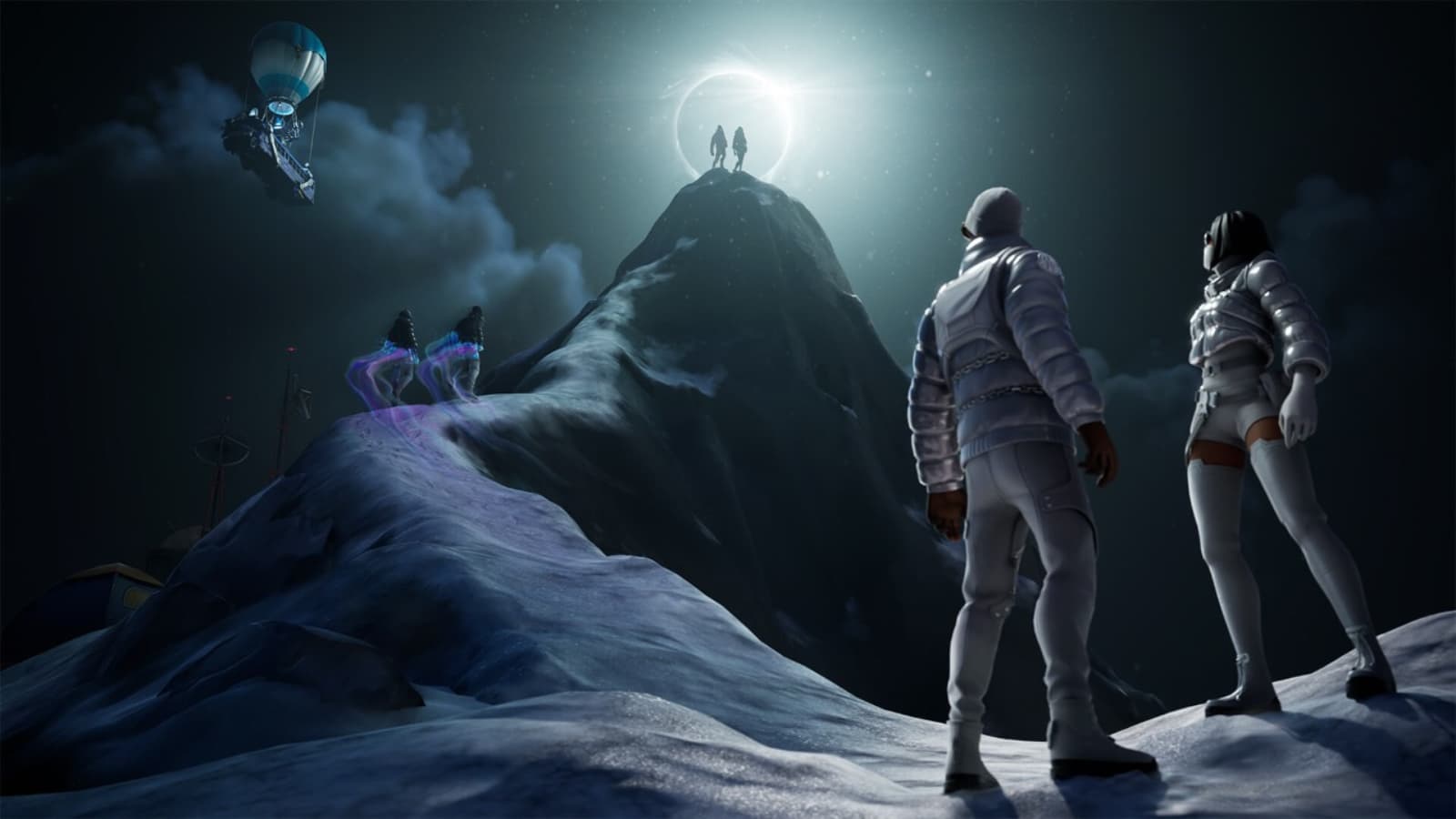 The new accessories of the bundle include:
Umbra-tube Back Bling
Umbra-Axe Pickaxe
Para-Pluie Glider
---