Free Fire has set Jai's Farewell Party Web event that features a free permanent Jai character, free Justice Fighter Gloowall, Multiple Justice Fighter gun skins. This article discusses how players can get free gun skins via Jai's Farewell party.
Free Fire has a ton of cosmetics such as outfits, gun skins, pet skins and more. Gun skins are one of the desperate things that most players look forward to. Some of them feature some unique attributes which can help players to gain an advantage over enemies. The developers often set new events, keeping players hooked to the game. This time, devs have brought Jai's Farewell party as the character is removed from the in-game app store from July 31.
The event main rewards are permanent Jai character, Justice Fighter Gloo walls and Justice Fighter guns skins in the game for AK47. AWM, M60, UMP. Let us know how you can get those skins for free in the game.
Read More: Hiroshima YT Free Fire ID, Stats, K/D Ratio, Headshot Rate, Discord Link, YouTube Earnings And More For July 2021
Justice Fighter Gun skins in Free Fire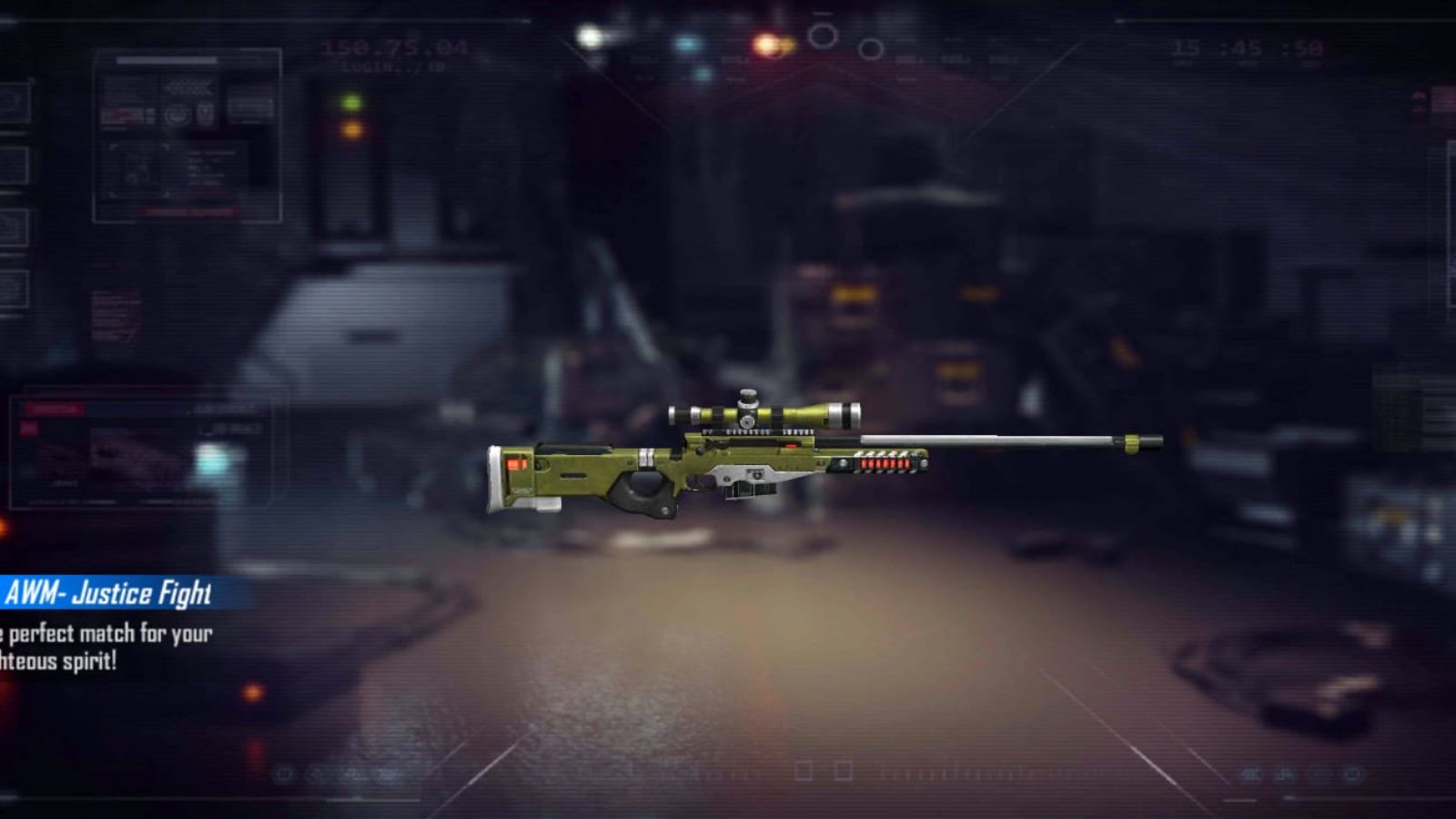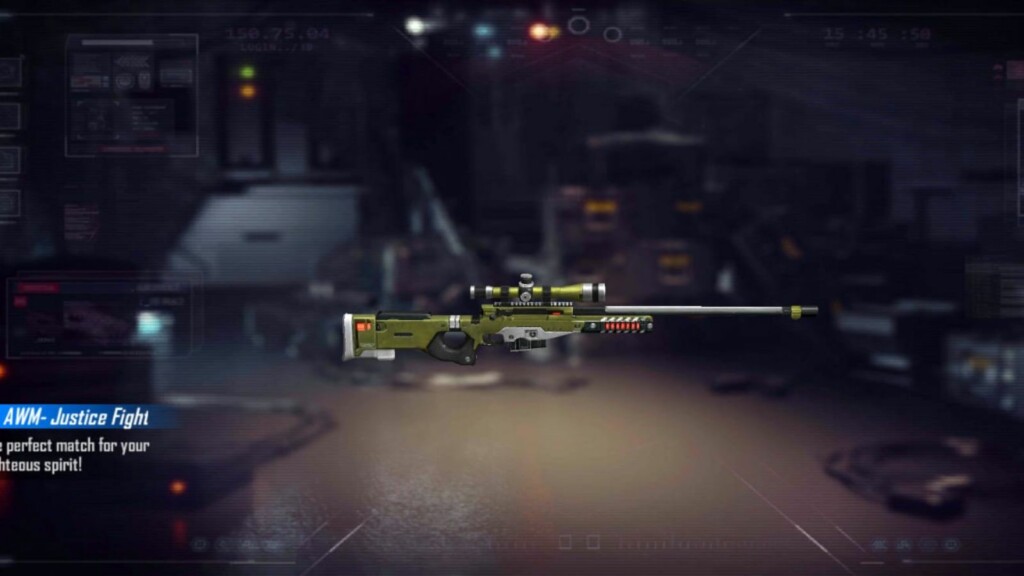 Jai's Farewell Party event has commenced on July 19 and goes live up to July 25. During the event, the players have to play the game and complete event missions to collect magazines. Magazines are nothing but Tokens, gold and normal coloured magazines are available via the event. These magazines are later used to exchange the character or Gloo wall skin on July 24.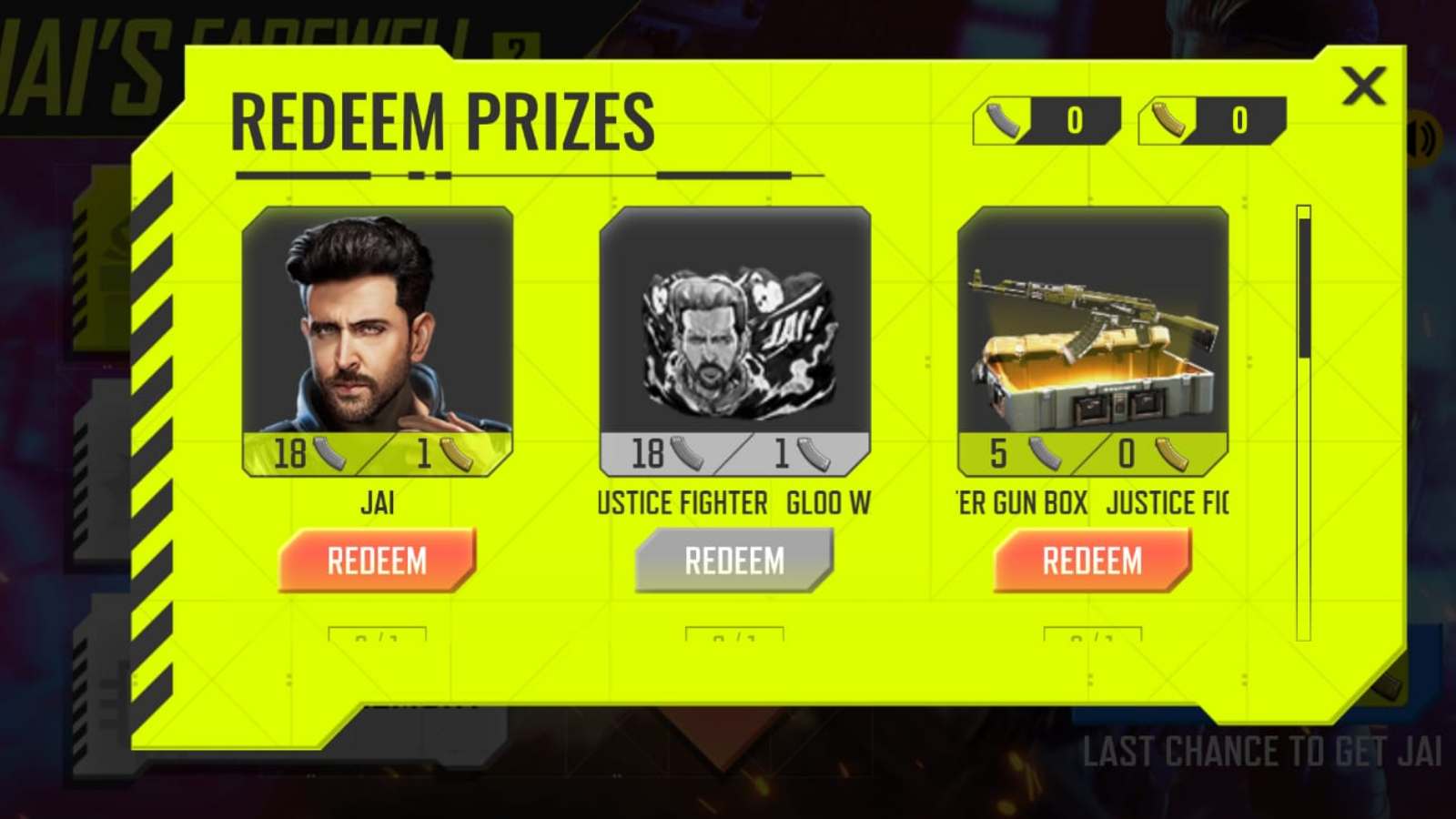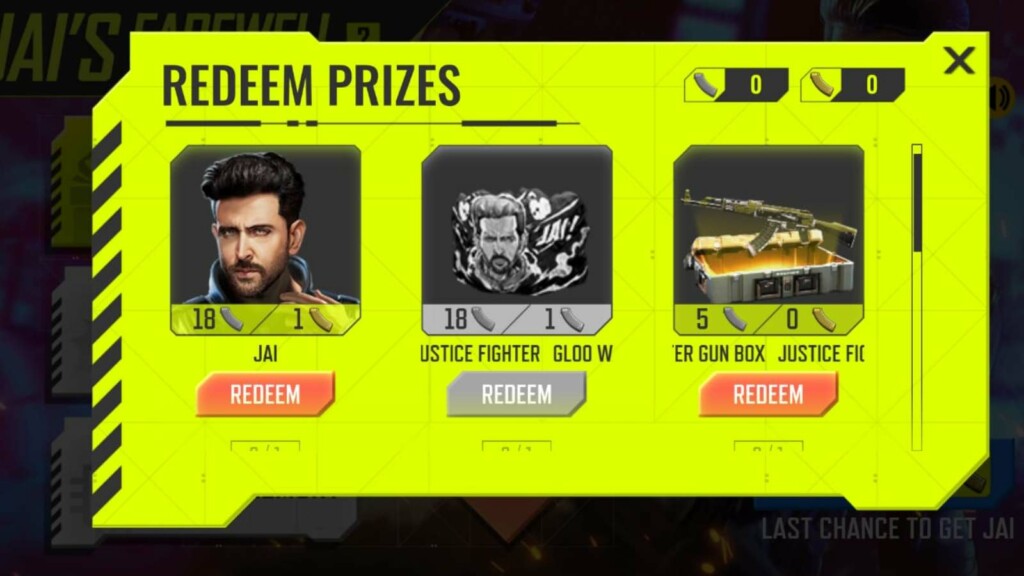 Note: Only One skin can be redeemed after receiving the Golden Crosshair.
Coming to the Justice Fighter Gun skins, there are four different gun skins are available in the event. Players need to collect Golden Crosshair which is required to exchange the gun skins. The guns include:
AWM – Justice Fighter
AWM – Justice Fighter
M60 – Justice Fighter
AK47 – Justice Fighter
Note: The mission for unlocking magazines or Golden Crosshair starts on July 24. Thus, you cannot access them before launch and are only redeemed on that day. Play 5 matches on July 24 to complete the mission
To obtain a Golden reward, players will have to play 5 matches on July 24 with the Jai character to unlock the reward. After receiving the item, go to 'Jai's Party ' and click on Exchange after completing the mission. Choose any skin and proceed.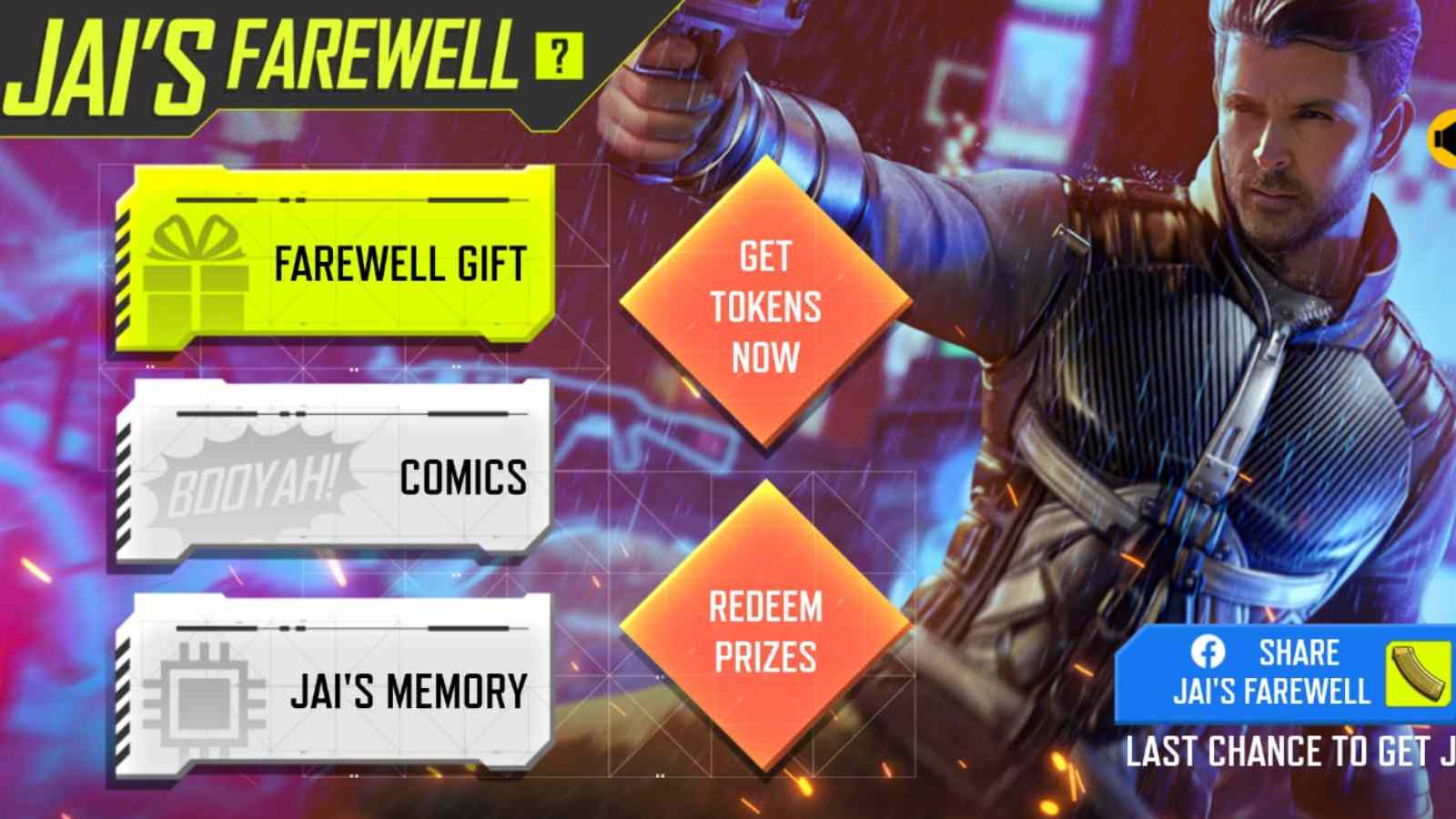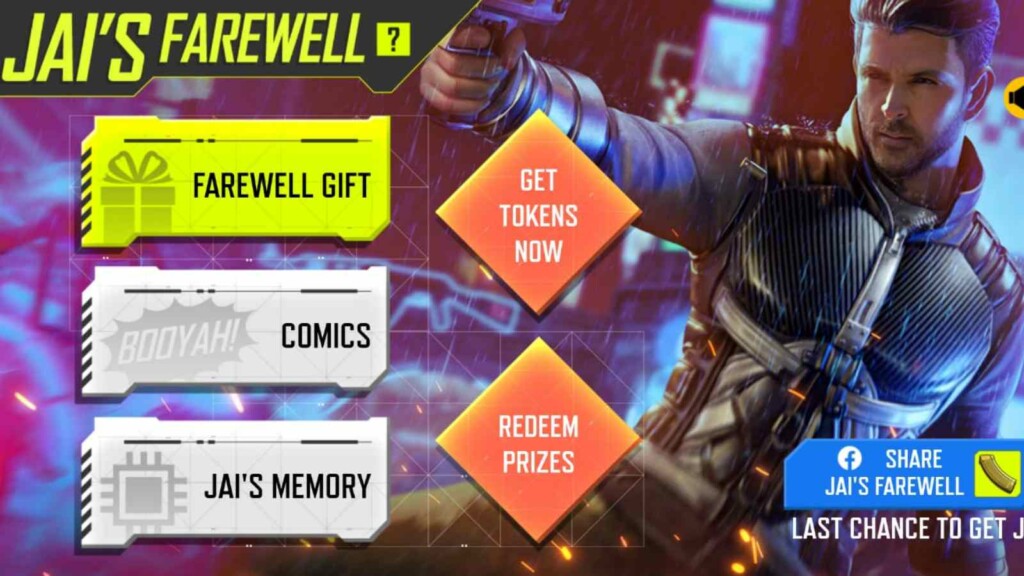 How to access the Jai's Farewell Party event?
Step 1: Launch the game on your device and click on the calendar icon which is present on the right-hand side of the scene.
Step 2: Go to Jai's Farewell sub-section and then click on Jai's Party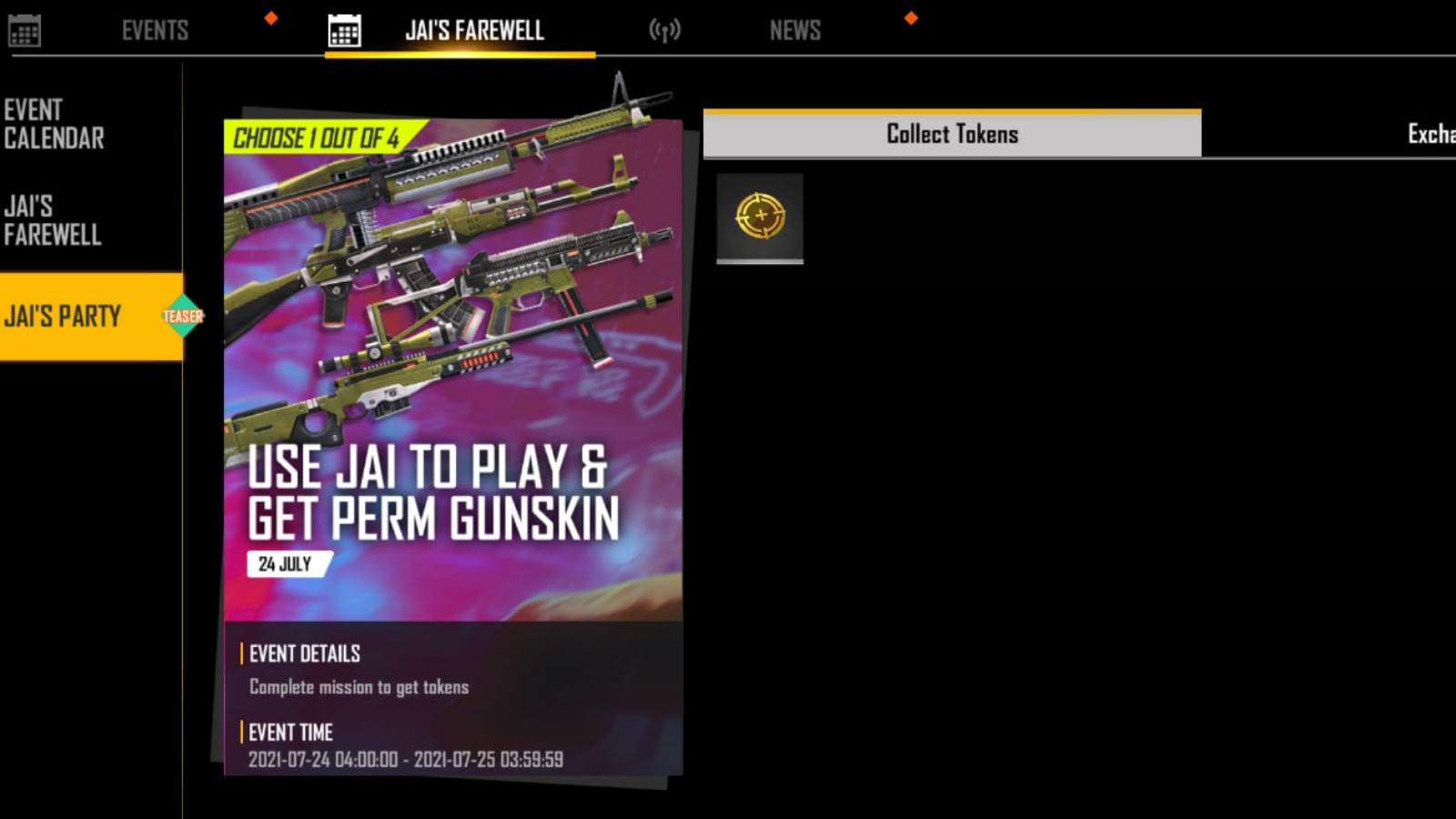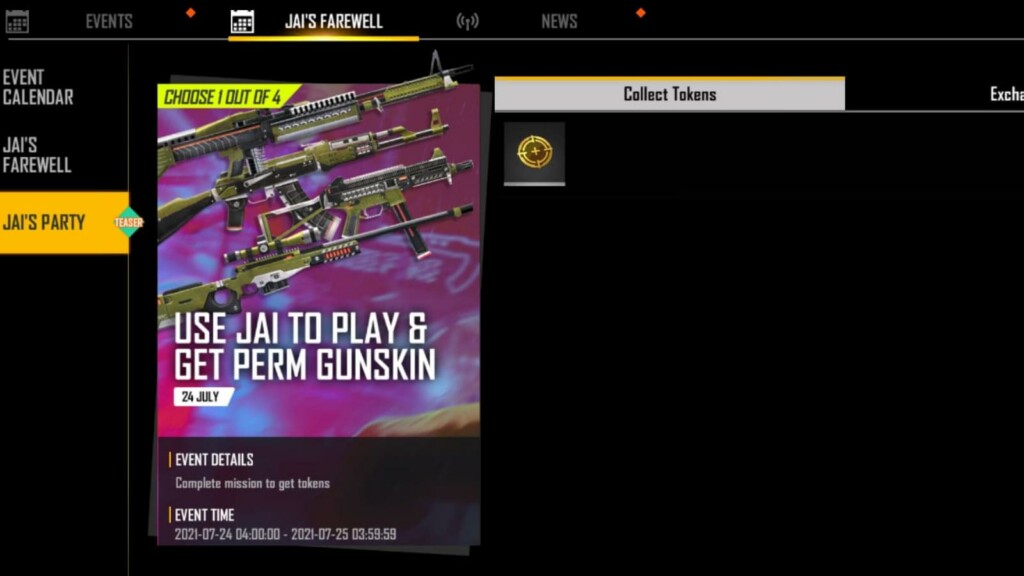 Step 3: Play 5 games with Jai character only on July 24. After completing the machine, you can be awarded a Golden crosshair. Click on Exchange once you have the crosshair.
Also Read: Free Fire OB29 Advance Server APK download link: How to get Free Fire Advance Server Activation code