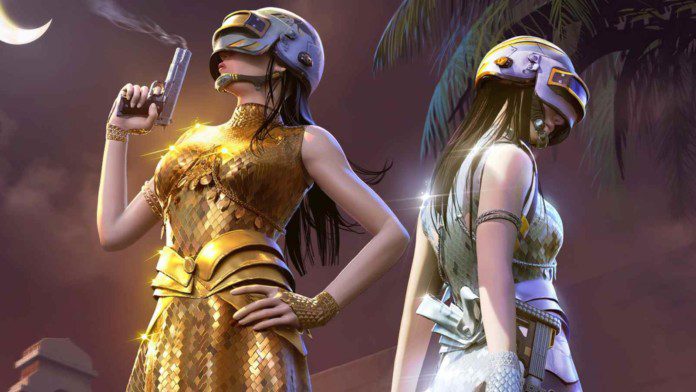 Krafton had one of its most successful time this year as its two battle-royale games, BGMI and PUBG New State are breaking all the revenue records. As the year is about to end, the developers are offering various free weapon skins and outfits in BGMI to the players. This article explains the process of obtaining them.
Battlegrounds Mobile India boasts a plethora of weapon skins and outfits to make the game more appealing to the players. The minutely designed costumes and weapons can be obtained with UC (Unknown Cash) as well as for free. However, the free skins except from Royal Pass are very rare. Players constantly need to check the events to obtain the coveted skins. A couple of events have been introduced in the game right now.
Ways to obtain free weapon skins & outfits in BGMI
Sassy Skills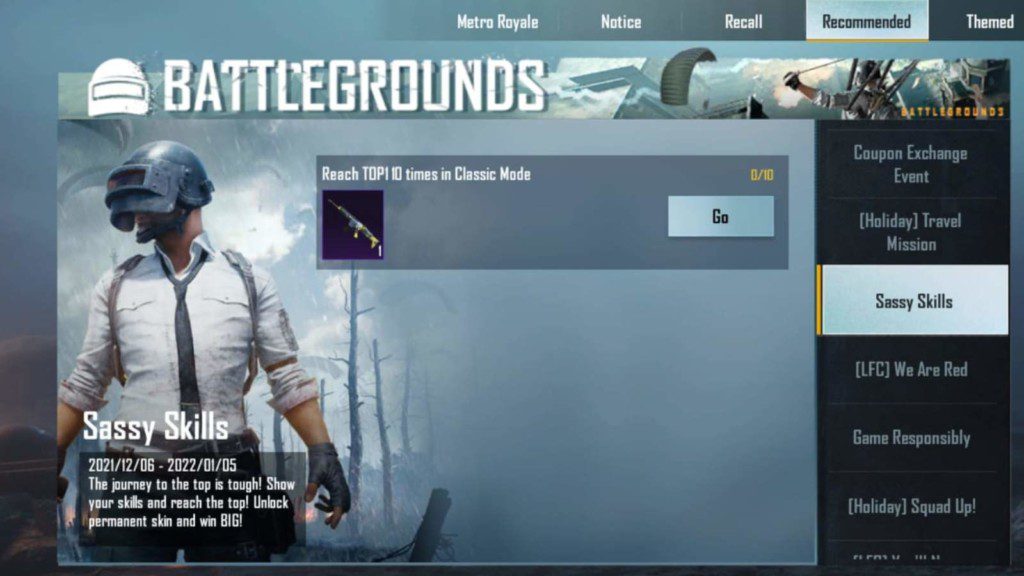 A new event released in the game is giving away a permanent Alien Technology Scar-L skin to the players for free. Although for obtaining the free skin, players need to reach the Top 10 rank in the classic mode matches. Players should play more matches on Erangel and turn to passive game play if they focus on survival.
Read More: How to get the permanent Snowboarder Set for free in Holiday Exchange Event BGMI?
Limited UC
One of the best event ever released in BGMI is the limited UC event where players can claim time-limited UC, provided they complete the required mission. This UC can only be used at the time-limited UC shop to buy different outfits, accessories as well as weapon skins.
Total Sign-Ins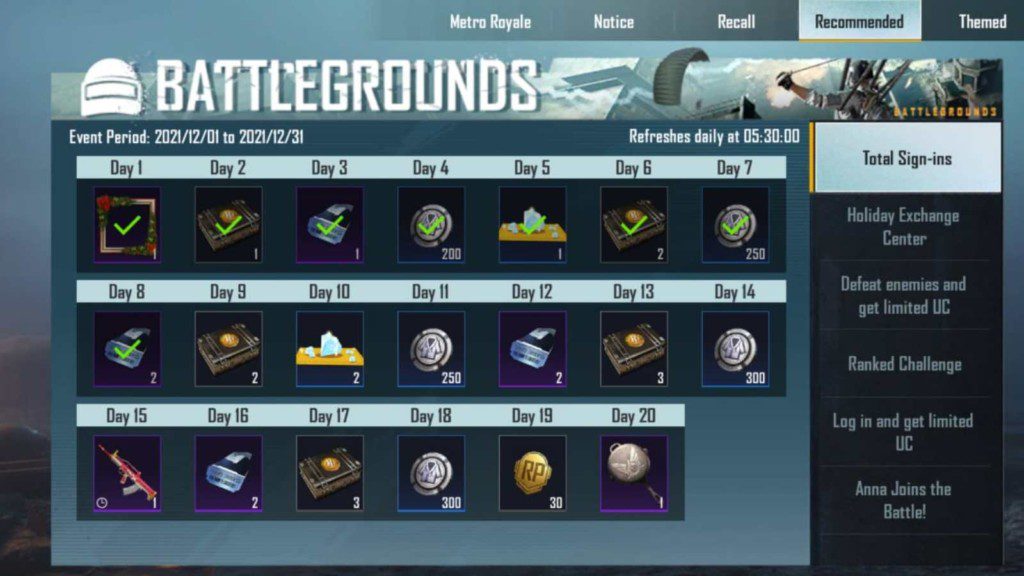 After receiving the double reward from Google, Krafton had announced free rewards for the players in the game. The total sign-in event is providing the players, a decent number of silver fragments and crate coupons. At the last day of the event, players will be given a permanent pan skin. They can also claim a time-limited QBZ skin at the 15th day.
Apart from these events, the Liverpool FC collaboration is still going on in the game and players can collect a permanent Liverpool FC Home Kit if they play with a clan member 10 times. Some more events giving away free weapon skins and outfits in BGMI are lined up in the future as the game, just like PUBG Mobile will be celebrating Winter Festival.
Also Read: Team XO claims the victory at BGMI Grind Scrims