Apex Legends is a free-to-play character ability-based shooter game where 60 legendary competitors battle each other for glory, fame, and fortune on the fringes of the Frontier. This game is available for a vast number of platforms. You can get this game on PlayStation 4, PlayStation 5, Xbox One, Xbox Series X|S, Nintendo Switch, and PC via both Origin and Steam.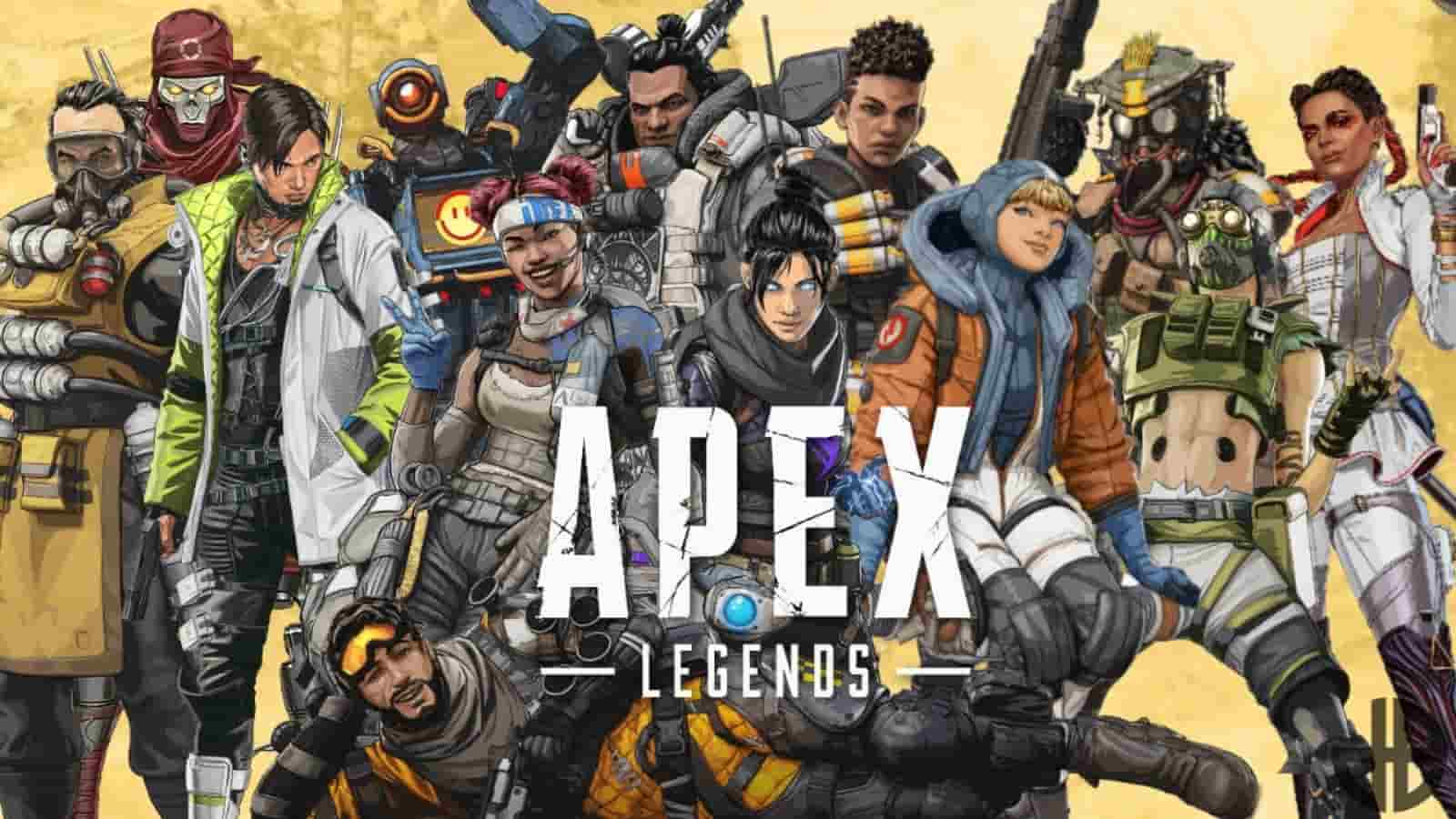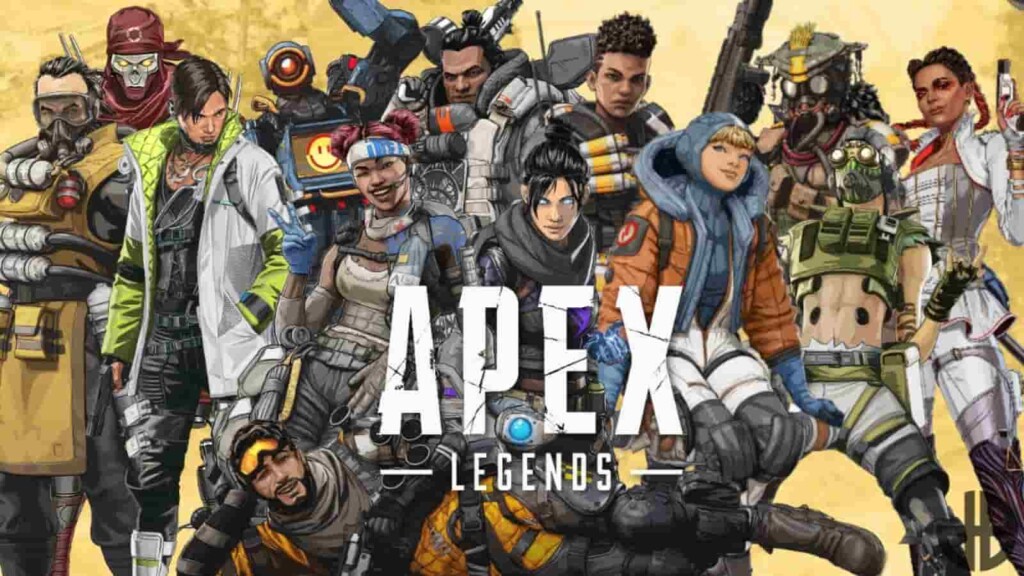 What are Heirloom shards?
Heirloom shards are the rarest in-game currency in Apex Legends. Heirloom shards are the only way to buy premium melee weapons(Heirlooms) for some Legends in the game.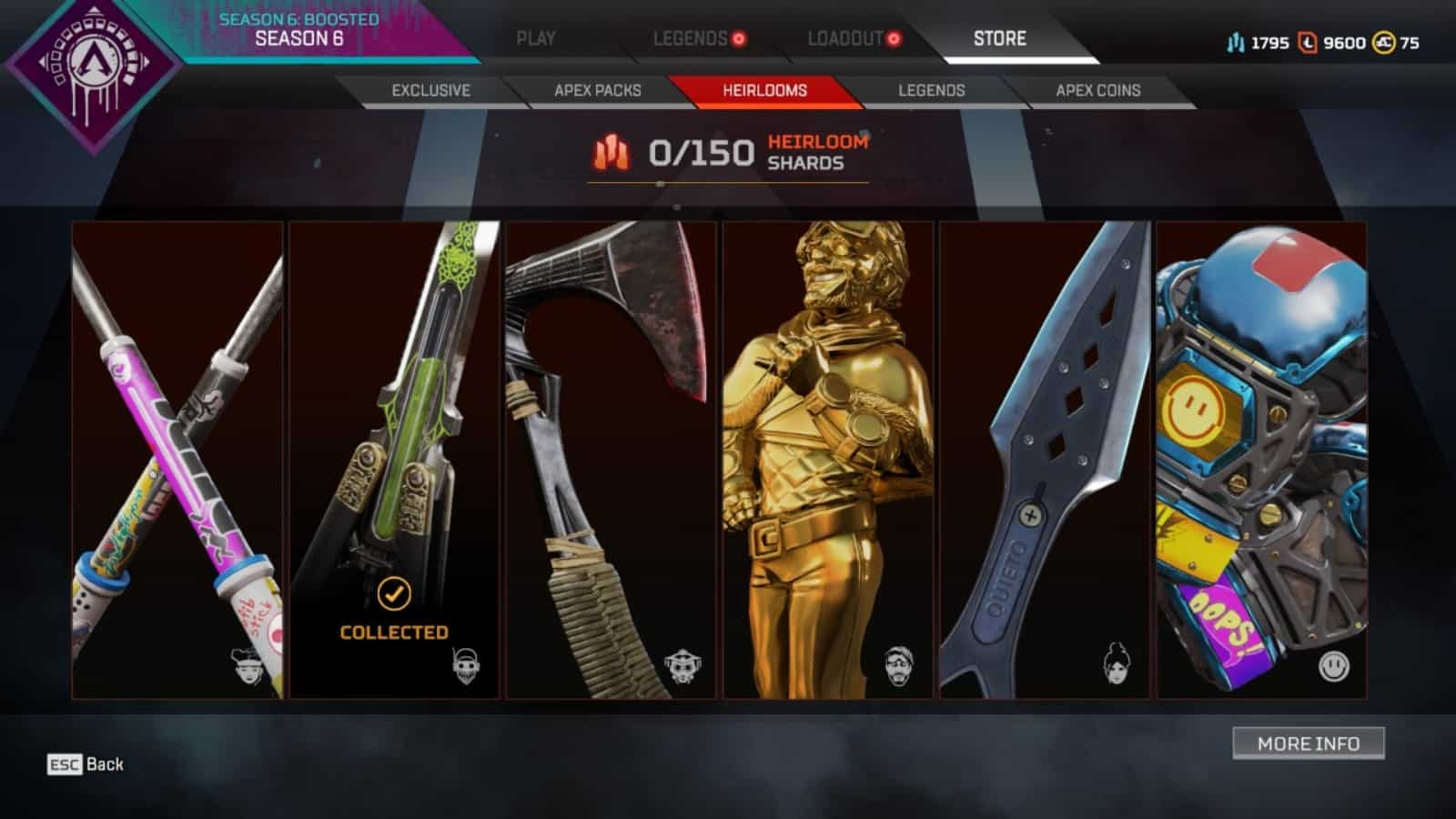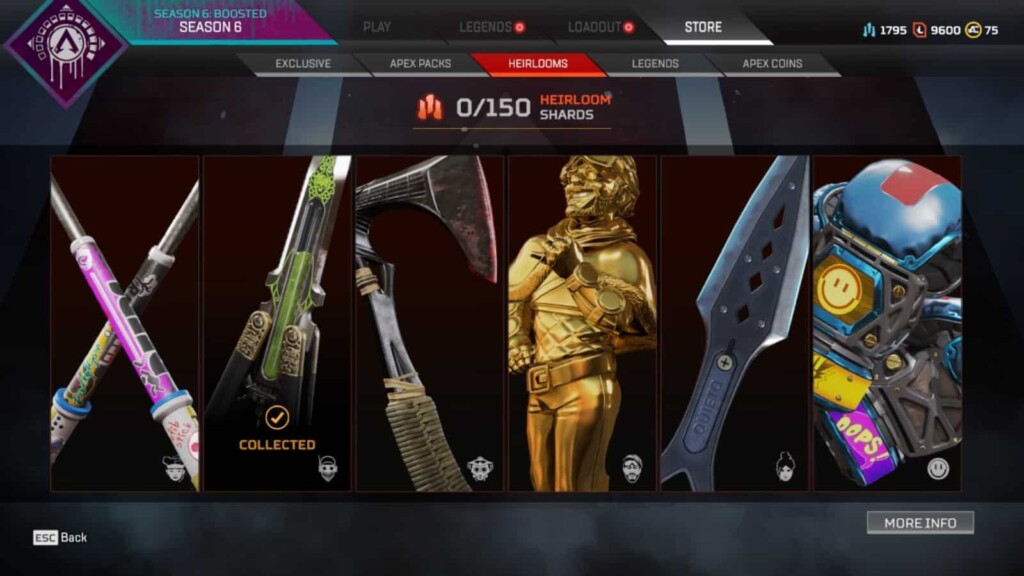 How to get Heirloom shards in Apex Legends for free?
You can get Heirloom Shards with normal apex packs in the game. Each Apex Pack has a 0.2% chance of having 150 Heirloom Shards, With those, you can buy 1 buy an Heirloom Set of choice. If a player opens 499 packs without getting any shards,  150 Heirloom Shards is guaranteed on the 500th pack.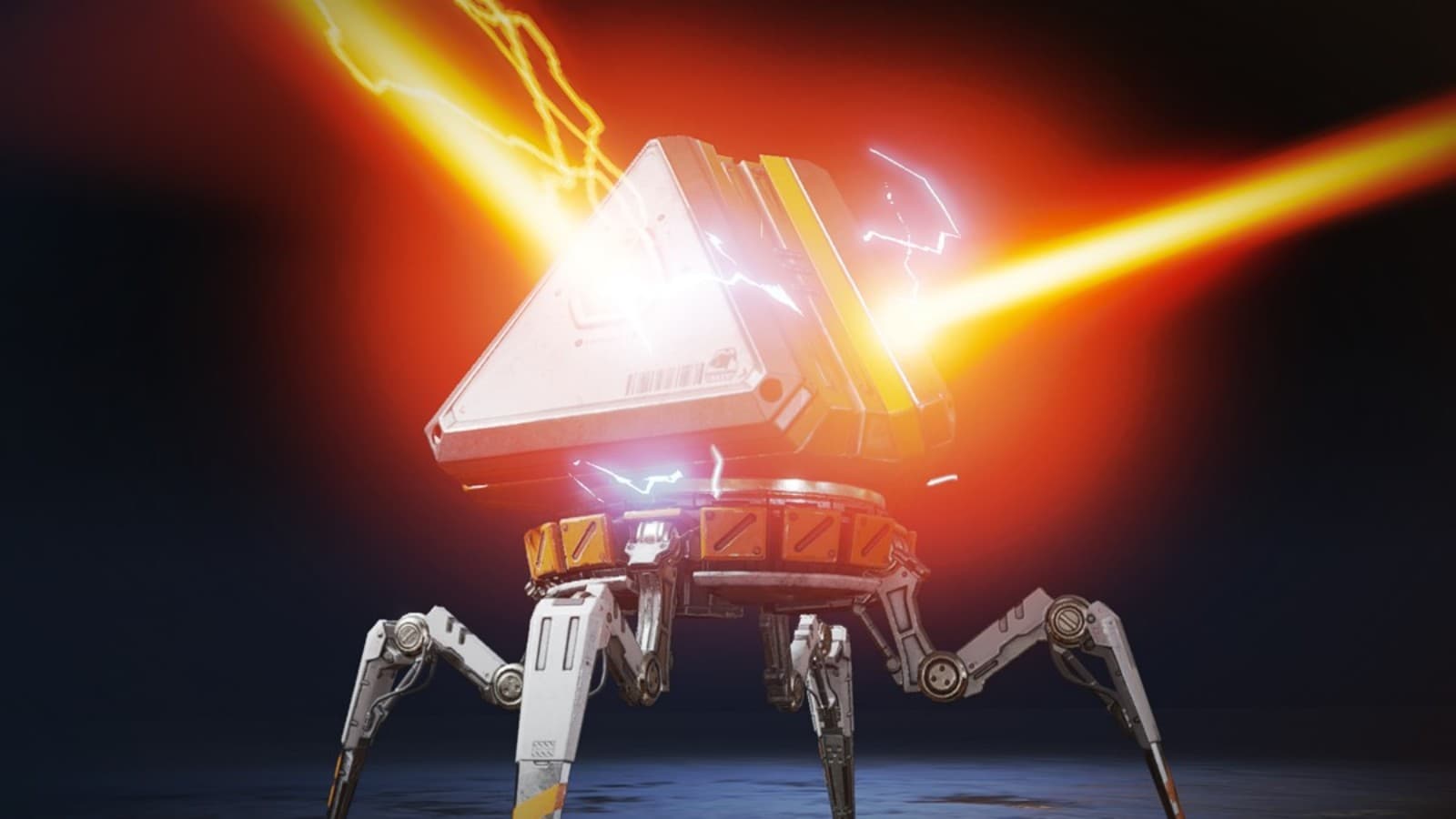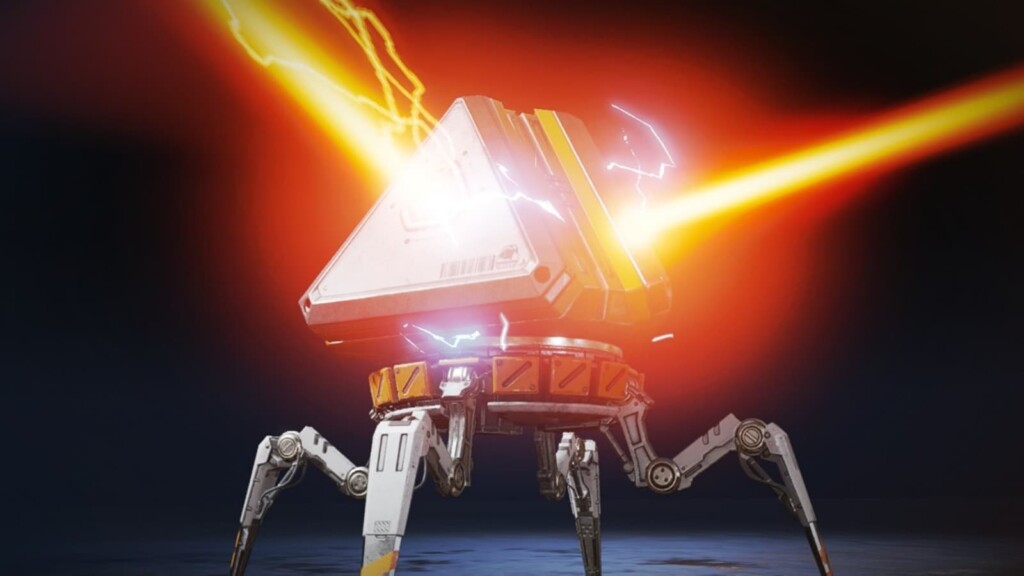 How to buy Heirloom shards in Apex Legends?
There is no way to buy Heirloom shards directly. You can buy 500 apex packs to ensure 150 Heirloom shards. 500 apex packs will cost you approximately $460. You can also get Heirlooms in the Anniversary Collection Events, you will get guaranteed 150 Heirloom Shards by collecting all 24 items of the event's collection set.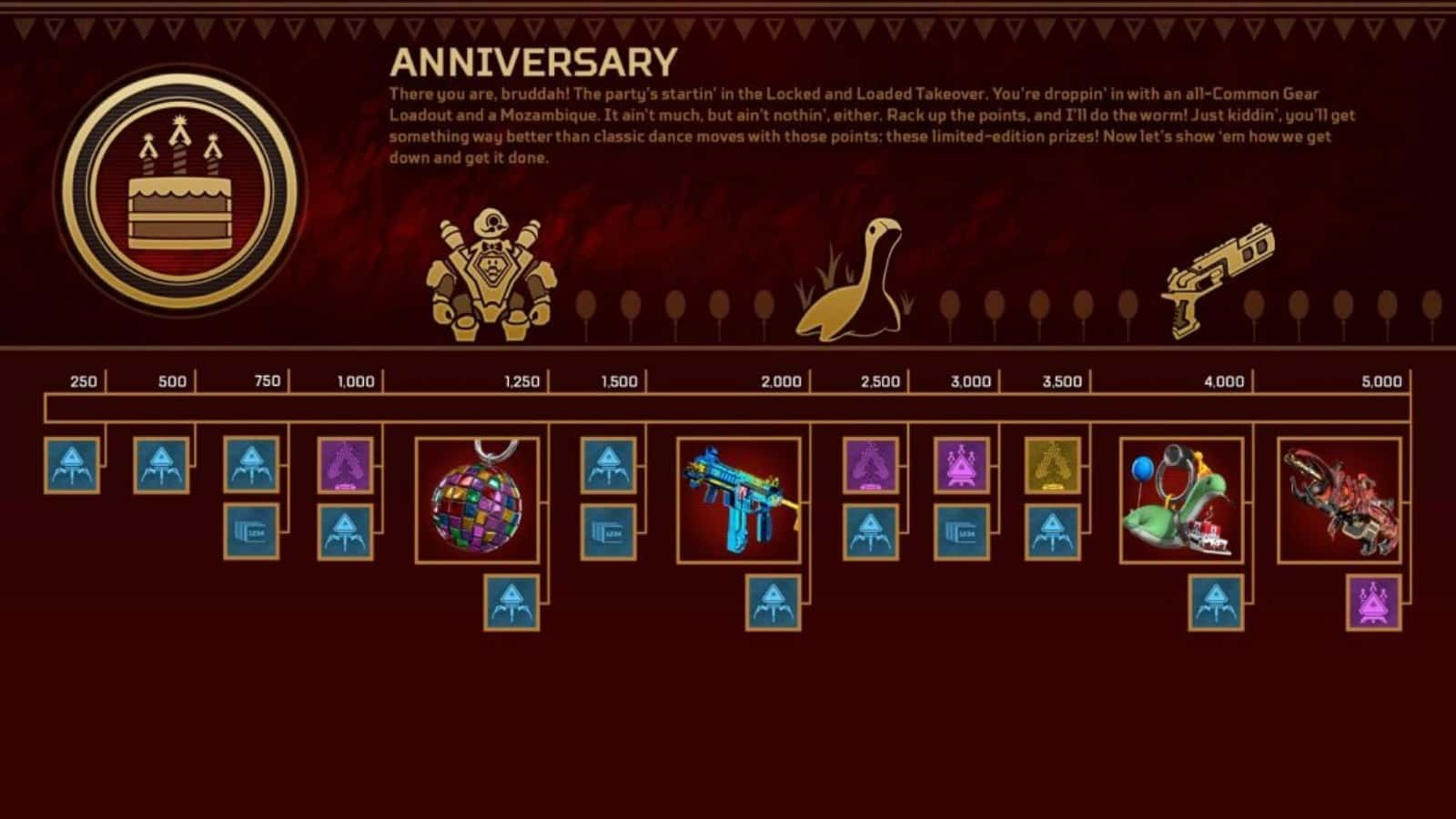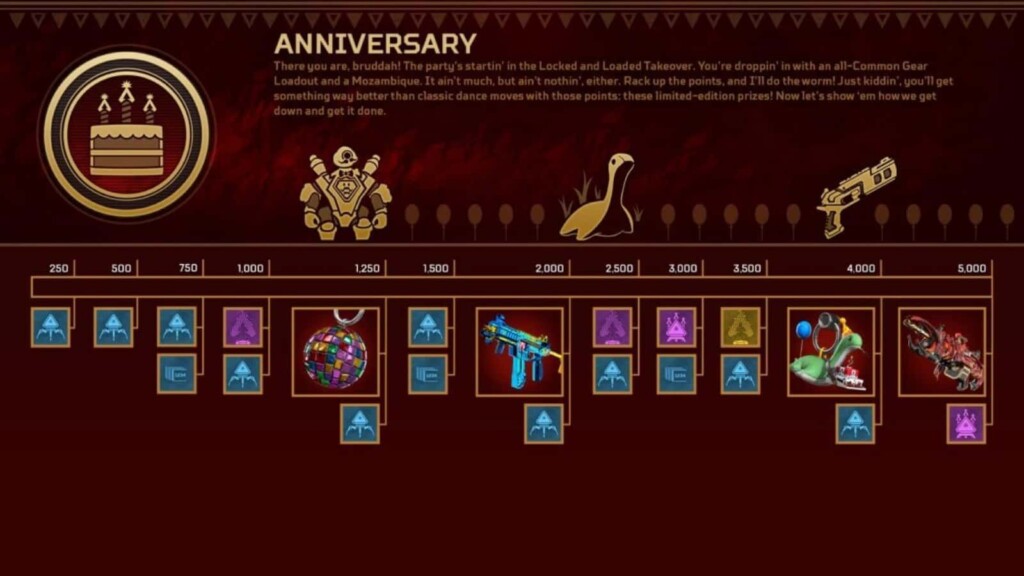 Read More: Top 5 Best Ultimates in Apex Legends for May 2021.
How to get Heirloom Shrads faster for free?
In Apex Legends players get Apex packs after reaching specific levels in-game. You need EXP to level up faster and get those Apex packs faster. This can lead you getting total 500 apex packs quicker and if you don't get Heirloom shards after opening 499 packs then you will get 150 Heirloom shards in the 500th Apex Pack for sure.
Here are the ways to gain EXP faster:
You get more EXP by surviving for longer in a match. However, you also get EXP for kills (each kill is worth about 17 seconds of survival) and dealing damage (1 EXP per 4 damage dealt). Since you can always queue up for another game, consider trying to get more damage and kills in a shorter time. Spending a lot of time without engaging in gunfights might count against you.
Squads that earn any of the top 5 spots in the match receive a significant (300) EXP boost. Match winners will receive even more points.
Killing the champion squad (revealed at the start of each match) or starting the game as one will give a static 500 EXP boost. Winning matches or ranking high significantly increases your odds of being the champion in the next match.
Being the kill leader at any point in the game will give a small amount of EXP.
Reviving and respawning allies also grant EXP (for each revive and respawn), although we wouldn't recommend trying to abuse this EXP gain to get more shards. Downed players don't contribute as much to a team, and being outnumbered for too long will greatly reduce your odds of reaching the top spots.
Playing with friends will give you a 5% EXP gain for game time, per friend. More friends equal more EXP.
The battle pass uses a star system to level up, and getting EXP will grant you stars over time. However, the battle pass quests will significantly speed up progression.
Keep an eye out for daily quests. A set of five daily quests will give eight stars, which is 80% of a battle pass level. Daily quests alone can push you through 54% of the battle pass if you do them every day.
Weekly quests won't expire until the season ends, so you can stockpile them and complete them on a different week.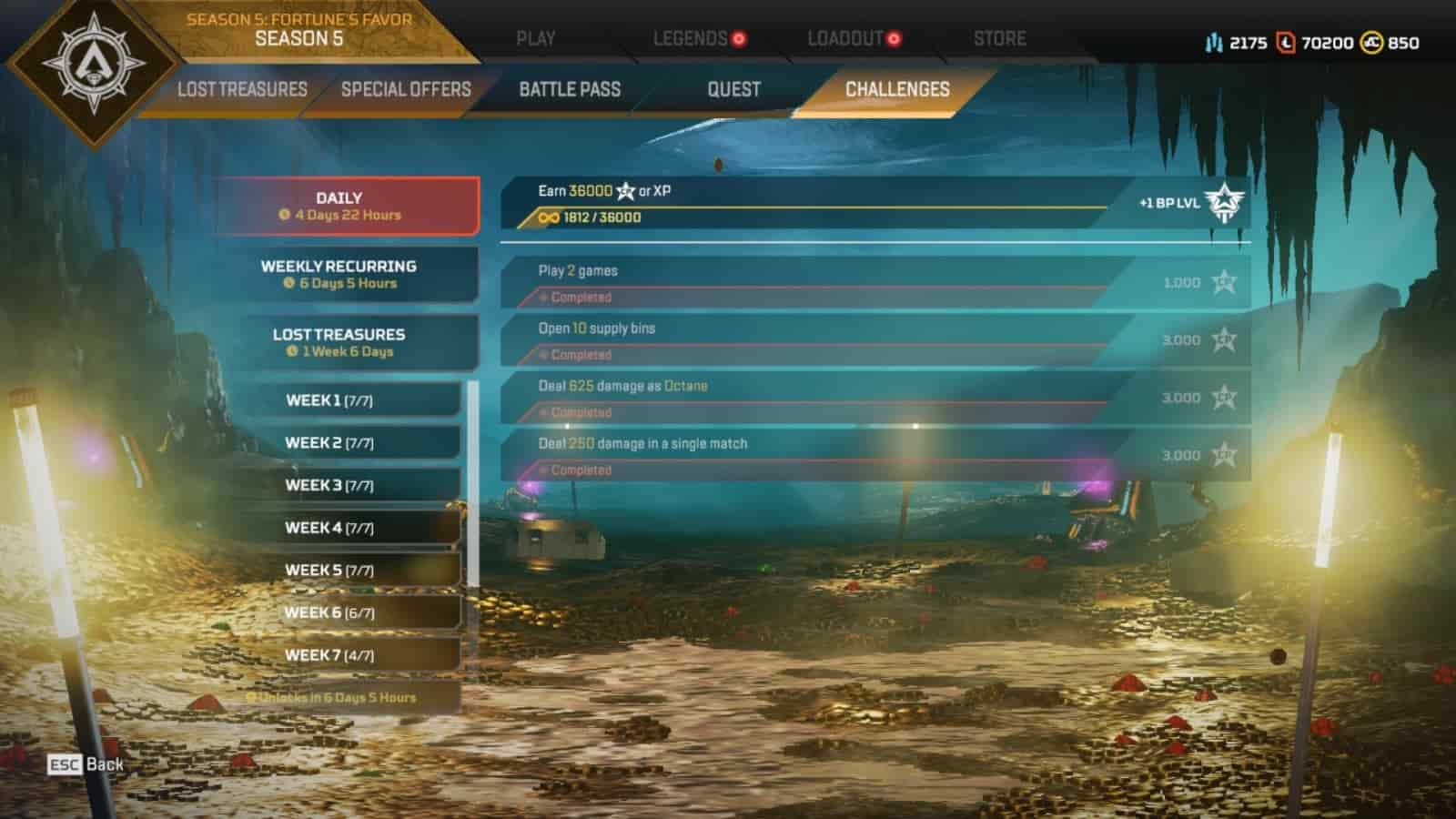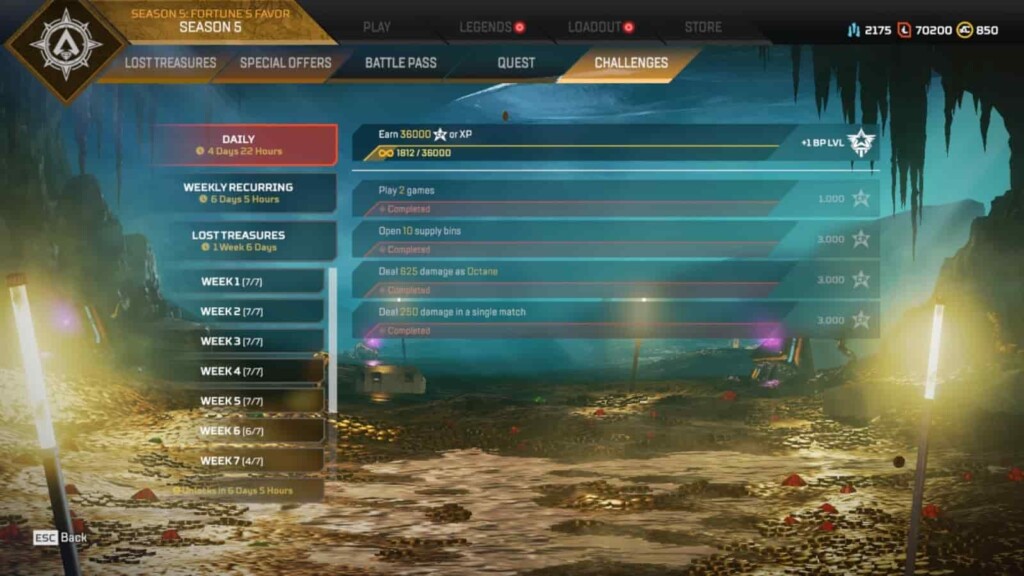 ---
Download Apex Legends on your PC to enjoy all this ultimates via Steam and Origin and play with the Top 3 Best Legends in Apex Legends.
Also Read: Top 3 Best Legends in Apex Legends and Their Abilities.