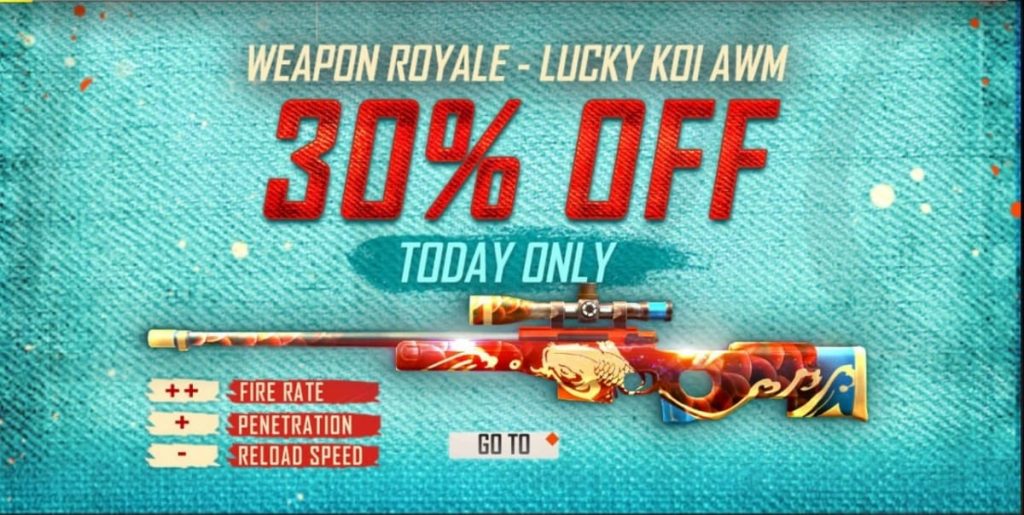 In the new OB26 Update Free Fire has come up with the theme of Cobra and also a new character called Shirou the delivery boy. Akin to the OB25 update Garena Free Fire has created quite a hype in-game. With the new Cobra theme and events in the OB26 update. As always Garena has not stopped supporting the users with good discounts on special skins and bundles. Today in this article we will discuss how to get Lucky Koi AWM for Free that is only applicable for one day.
Related: New Dreki Pet in Free Fire: All you need to know
How to get the One day offer of Lucky Koi AWM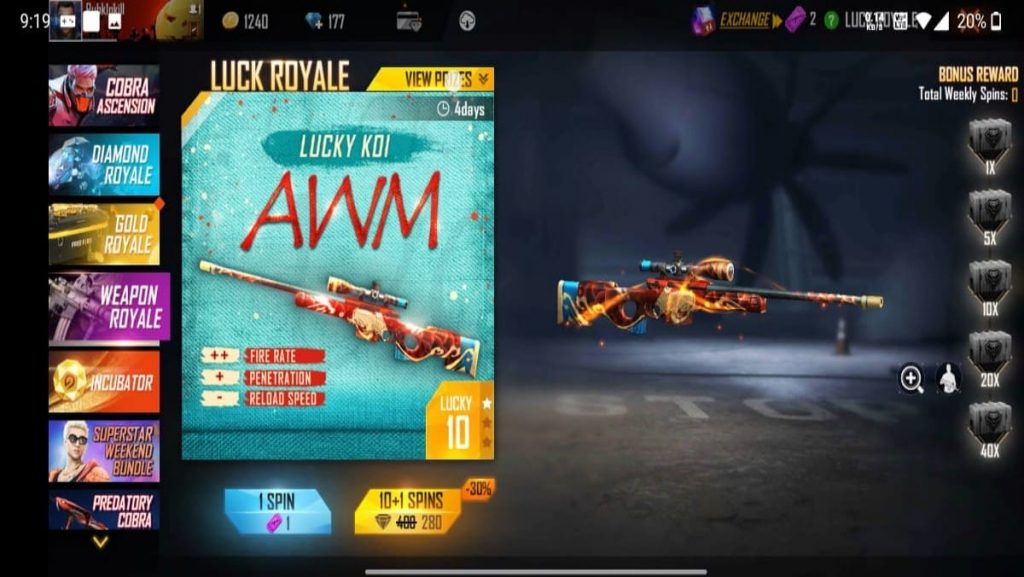 The lucky Koi AWM is now available in the weapon Royale which was actually very expensive. During the start of the Free Fire Weapon Royale event. But now there is good news to all users and players of Free Fire. Garena has left a special discount of 30% on the Lucky Koi AWM in Free Fire.
It all depends on luck, you need to have a weapon Royale ticket or a good amount of Diamonds to win the Lucky Koi AWM for free.
Attributes of Lucky Koi AWM: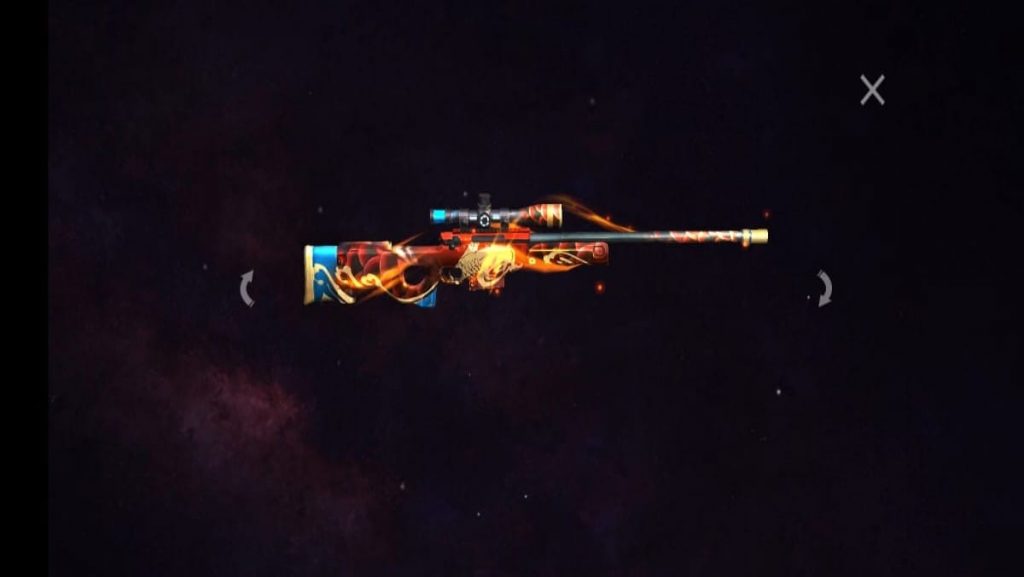 In Free Fire, the lucky Koi AWM is a must to buy it has an attractive look and has good VFX effects on it. It has a high fire rate and good penetration but has a very slow reloading speed. It is one of the favorite skins of all players.
| | |
| --- | --- |
| Fire Rate | ++ |
| Penetration | + |
| Reload Speed | – |
You can also win this Lucky AWM for free very easily by gaining Diamonds through these simple steps. You can gain Diamonds by participating in Google Opinion Rewards and Swagbucks.
Google Opinion Rewards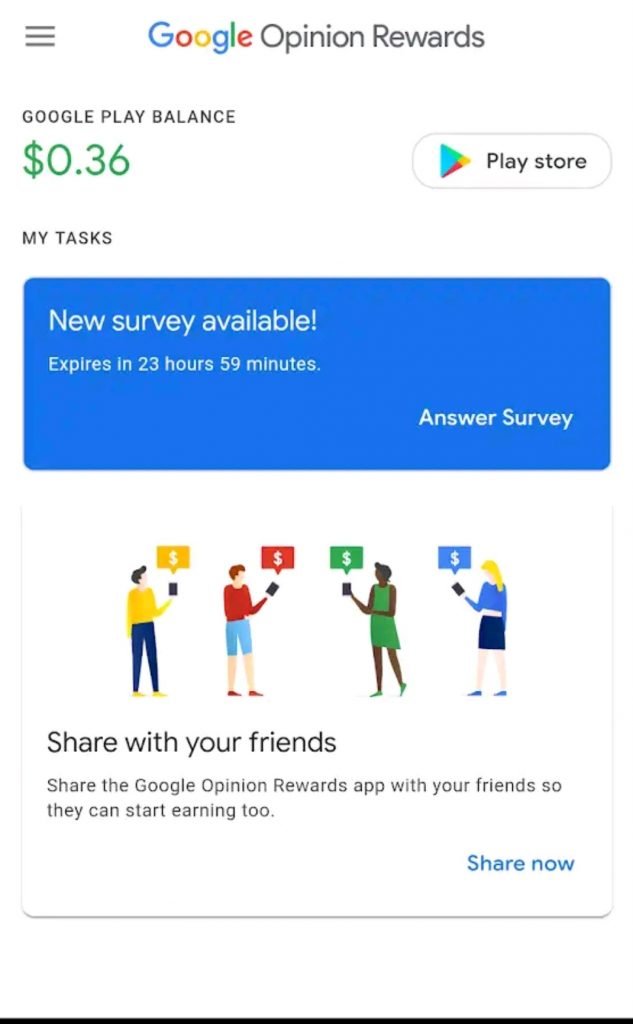 This app is available on play store, take these surveys and gain some amount of money using this you can buy Diamonds in game.
Note: These surveys should be taken honestly to gain rewards faster.
Also Read: Top 5 reasons to pick DJ Alok in 2021 for Free Fire