The Fortnite Nick Fury Skin has been finally released in the game as another Marvel crossover takes place in Fortnite. Fortnite's free-to-play model has no doubt been a big driver in the battle royale title's stratospheric success. Epic clearly hasn't had many issues monetizing the game.
The items offered in the store are decorative and do not offer any added benefits during games. This new crossover skin has been released just today and is currently available in the shop right now. The article details all about the new Fortnite Nick Fury Skin that is in the Fortnite Item Shop.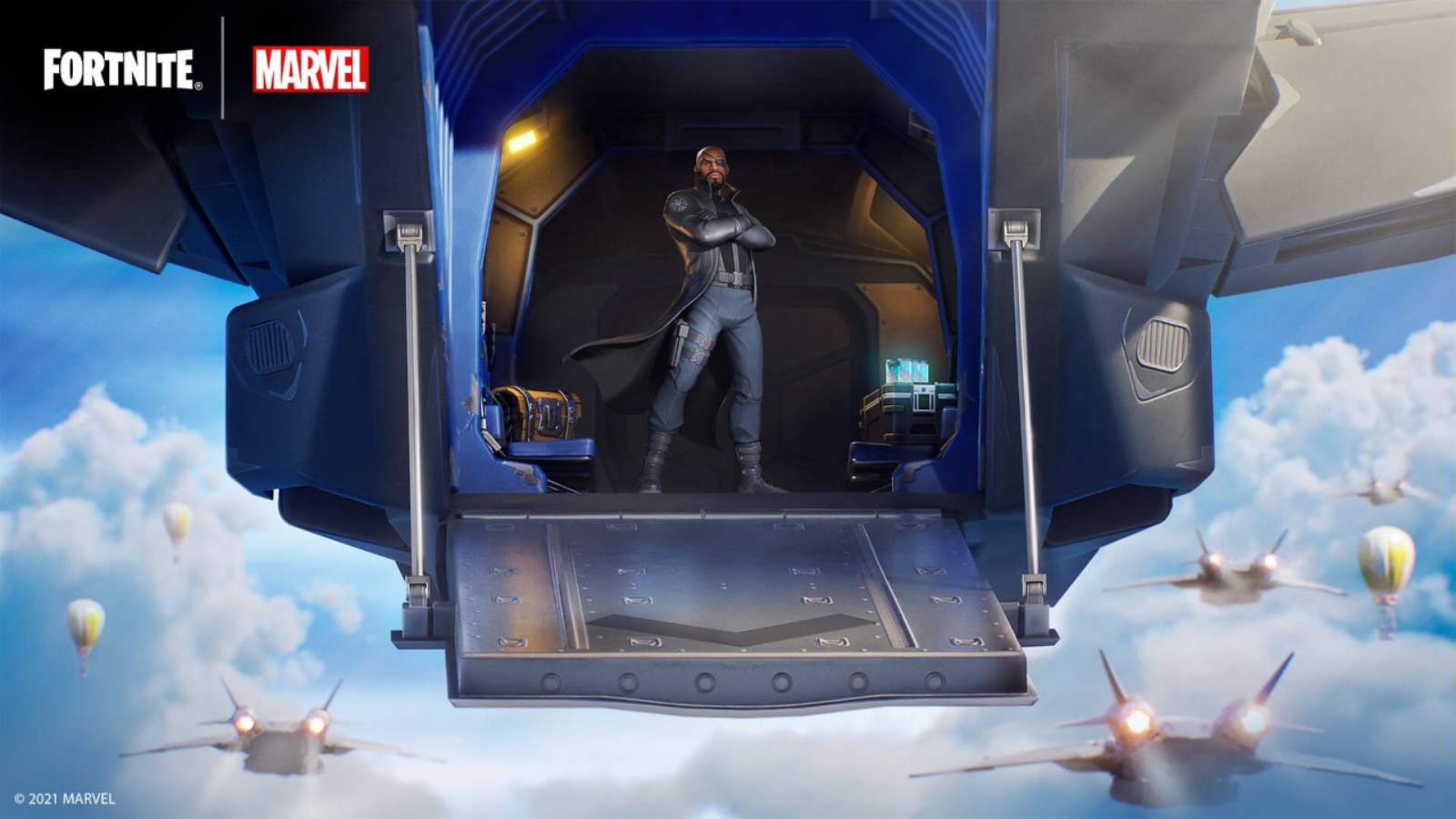 Related: Fortnite Season 7 Chapter 2: Upcoming Leaks, New Story Details, and More
Fortnite Nick Fury Skin
"Master of espionage and definitely probably not a Life-Model Decoy."
The all-new Nick Fury is a Marvel Series Outfit in Fortnite: Battle Royale, that can be purchased in the Item Shop for 1,500 V-Bucks or with the Nick Fury Bundle for 2,000 V-Bucks. He was first released in Chapter 2: Season 8 and is a part of the S.H.I.E.L.D. Set.
Epic Games has recently added Avengers founder and S.H.I.E.L.D. Director Nick Fury to the ever-popular battle royale game, and officially announced the arrival via Twitter.
This unique SHIELD pack has arrived in the store which is an online store that offers new items once in a while in Fortnite Battle Royale, and where you can find cosmetic items that you can use in the game. The Nick Fury includes six items. Here are all the cosmetics included:
Director's Scythe
F.I.E.L.D. Pack
First-Strike Infiltration Glider
Nick Fury
Nick Fury Bundle
Quinjets in Flight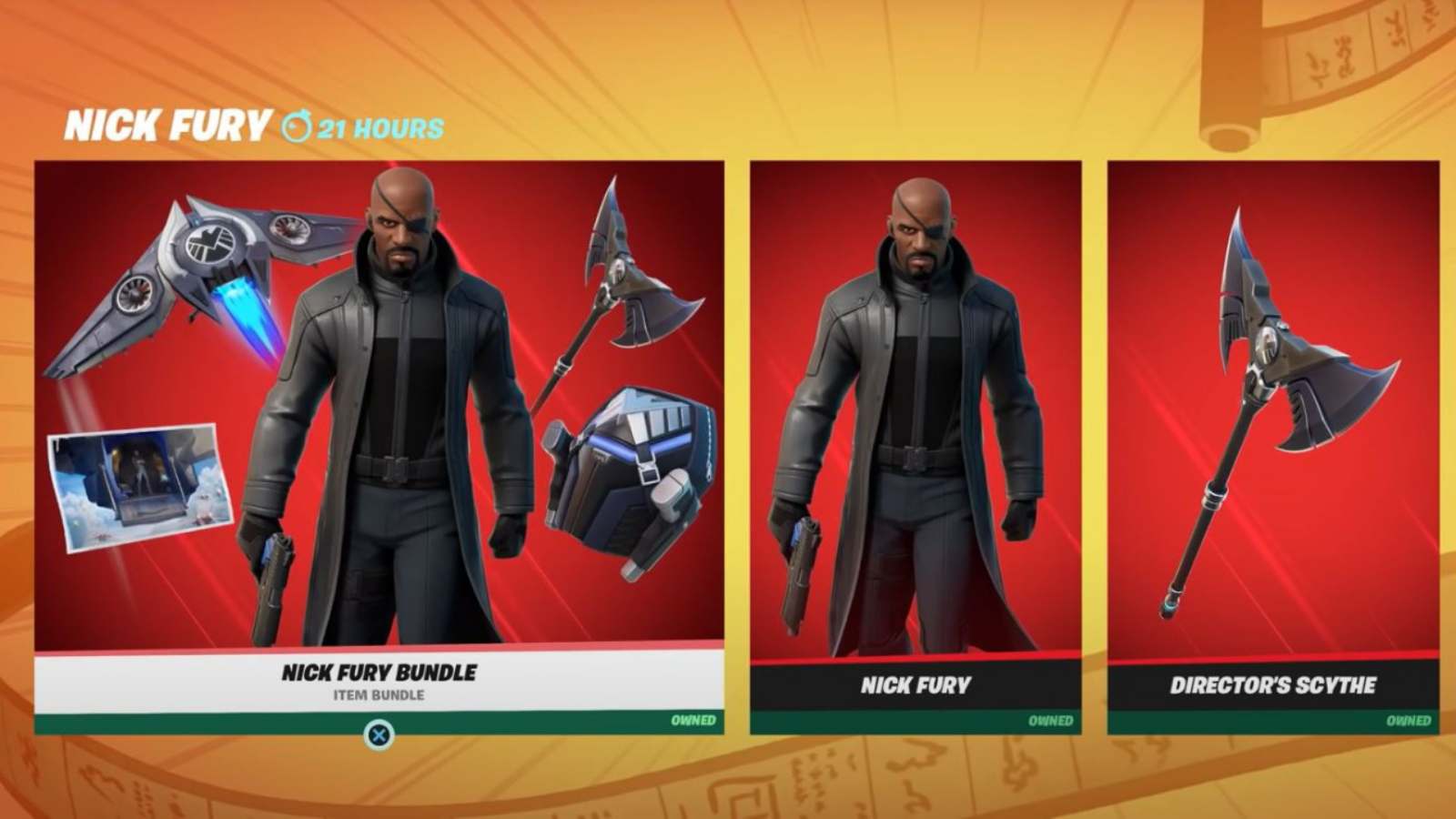 If players buy the Nick Fury bundle, they will also get an exclusive loading screen that features Fury's famous VTOL. Fury has played a major role in the Marvel Cinematic Universe movies, and his Fortnite skin is based on his appearance in those.
First-Strike Infiltration Glider is a Marvel Series Glider for 800 V-Bucks. Each of the in-game items, sans the loading screen, can be purchased separately or in the bundle.
---