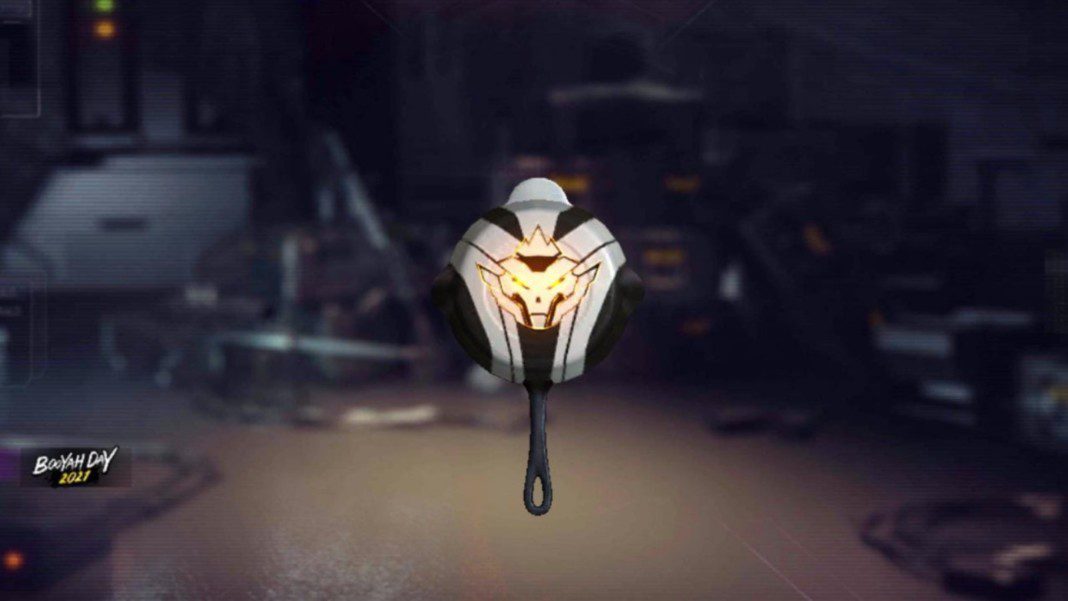 Booyah Day 2021 is one of the biggest events at the end of the year for Free Fire and massive celebrations are ongoing in the game. Here is how to get the Booyah Day 2021 Pan in Free Fire, which is a new cosmetic skin unique to this event!
Booyah Day 2021 has reached its peak day today, on 20th November 2021 and many of the locked events have opened their doors for the players. Some of the events in the game were unlocked today and many of the cosmetics themed after Booyah Day are now available to be obtained. Garena has decided to make most of these events completely free upon finishing some missions!
Here is how to unlock the BooyahDay 2021 Pan in Free Fire today!
Booyah on Weekends event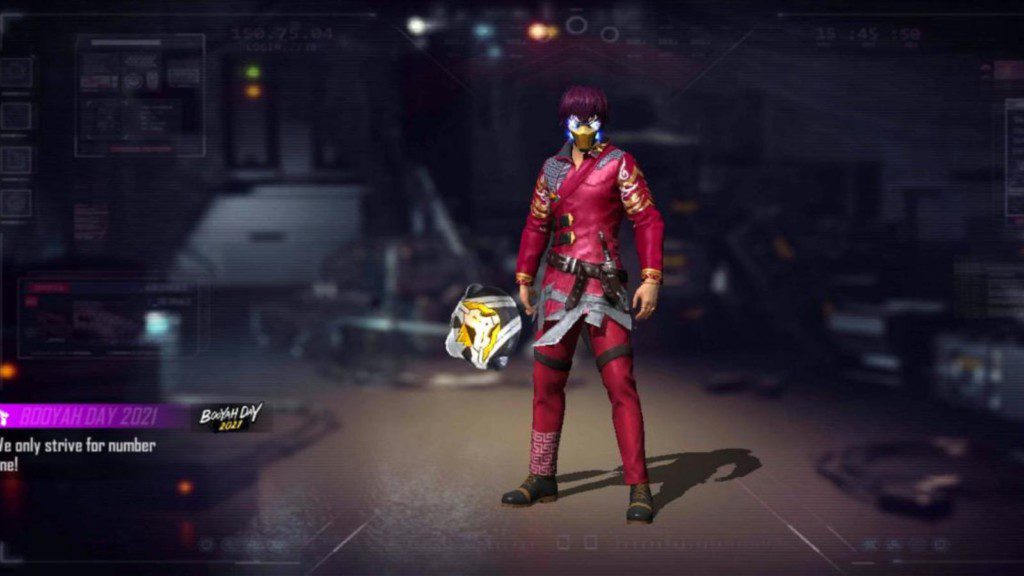 The weekends are here and players can unlock free rewards today and tomorrow, simply by playing games and completing missions. This will run from 21st and end on 22nd, so players only have two days to redeem the rewards!
Related: How to get the Alpha Flameborn Bundle in Free Fire Booyah Ascension?
The new Weekend Booyah missions include players needing to win matches in these two days. Players need to complete a certain number of missions in order to unlock all the rewards.
The missions include: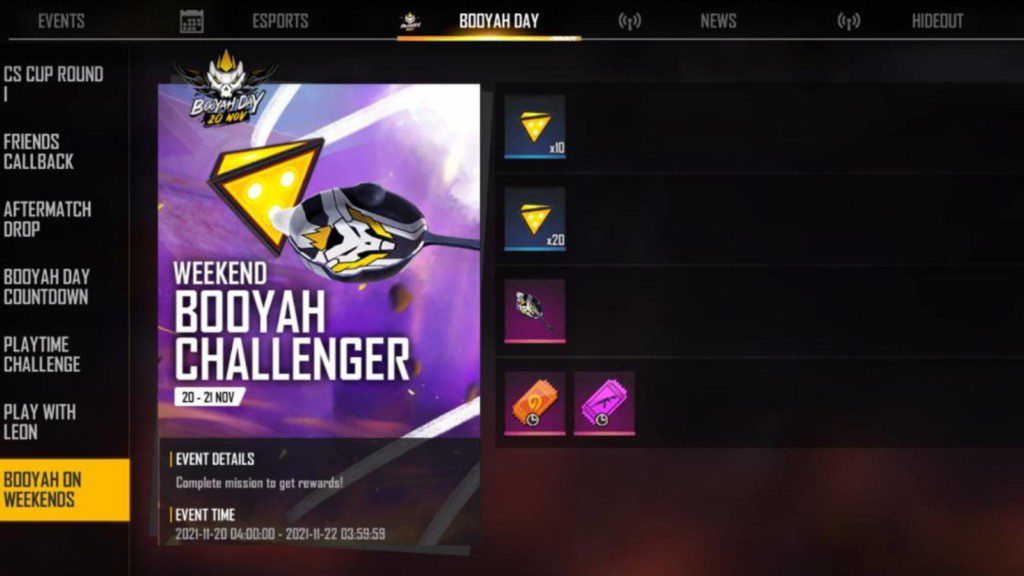 Booyah 1 time: 10 Booyah Dice Tokens
Booyah 3 times: 20 Booyah Dice Tokens
Booyah 5 times: Booyah Day 2021 Pan
Booyah 7 times: Incubator Voucher + Weapon Royale Voucher
The grand prize includes the Booyah Day 2021 Pan and also some great vouchers for the players, and for absolutely free!
How to get the Booyah Day 2021 Pan?
Open the Free Fire app on your mobile devices.
Open the Calendar icon on the right side of the home-screen.
Click on the "Booyah Day" tab on the top and then on the "Booyah on Weekends" tab on the left.
Players can redeem the rewards from this screen after winning 7 times!
Follow our Instagram page for more updates on gaming and esports!
Also read: How to get the Booyah Helm in Free Fire Callback Your Friends event?