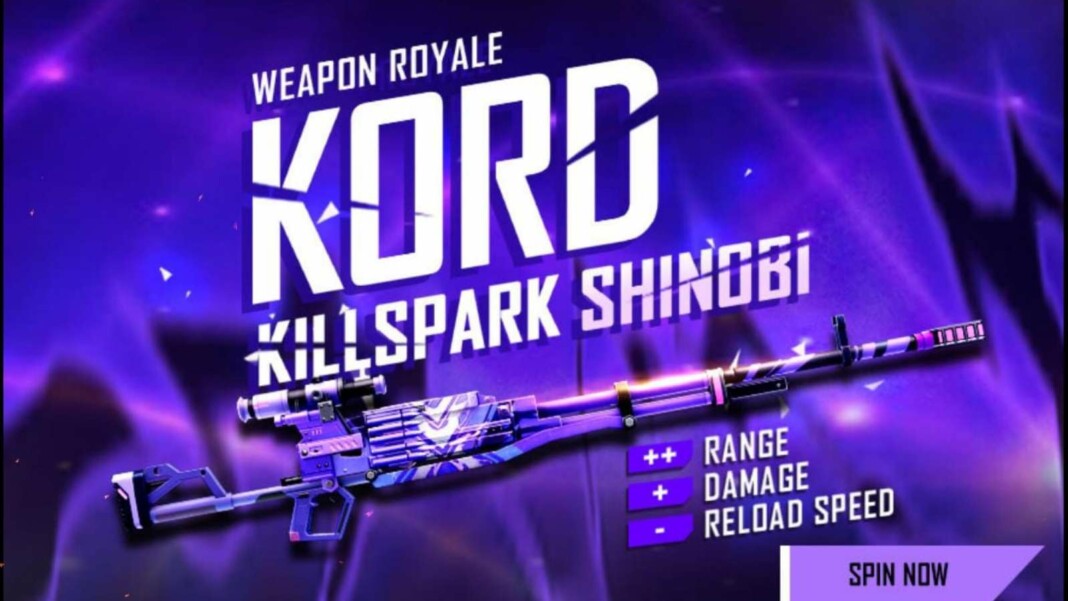 Free Fire introduces many new events and rewards for the players to obtain and the Luck Royale section is the best place. The Free Fire Kord Killspark Shinobi is now in the Weapon Royale section.
The Luck Royale section of Free Fire often gets many new cosmetics like costume bundles, weapon skins and even some accessories. The players can spin the wheel with some diamonds and players can spin more to get the Grand Prize faster.
We take a look at Free Fire Kord Killspark Shinobi and how to get it.
Free Fire Weapon Royale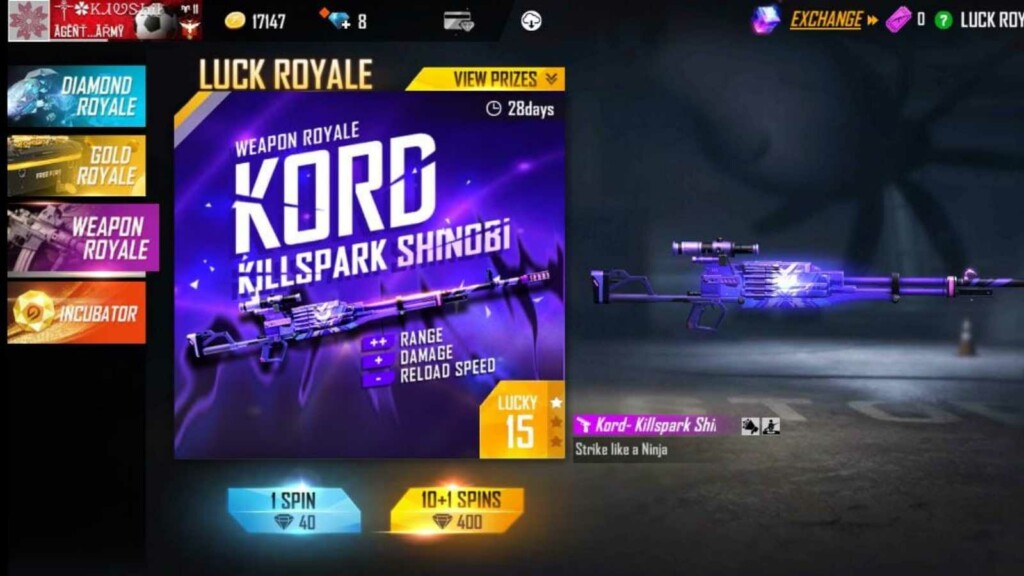 The Free Fire Weapon Royale features a wide selection of weapon skins and the new Grand prize is the Kord Killspark Shinobi.
Related: Free Fire Dr Beanie Top up event: All you need to know!
The Kord Killspark Shinobi has the following stats: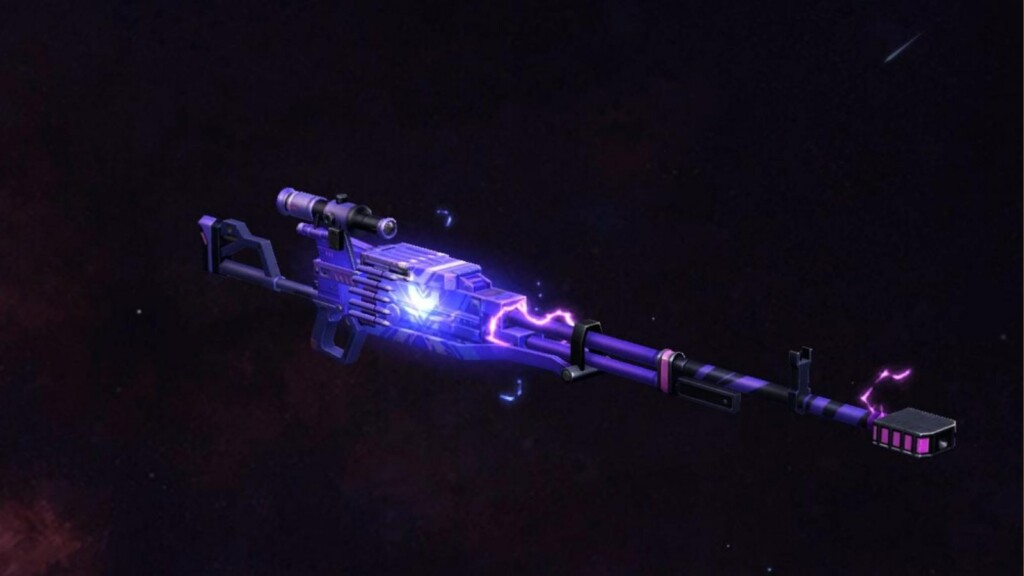 Damage +
Range ++
Reload Speed –
The complete prize pool for the Weapon Royale is:
Kord – Killspark Shinobi
SKS – Urban Rager
SPAS12 – Urban Rager
AK47 – Urban Rager
FAMAS – Imperial Rome
Kar98k – Imperial Rome
MP5 – Imperial Rome
AK – Imperial Rome
Bumblebee – Sting
Bumblebee -Swarm
Bumblebee – Rattle
Bumblebee
Pharaoh's Wings
Pharaoh's Eyes
Pharaoh's Rage
Pharaoh's Eye
Bounty Token Play Card
Resupply Map Play Card
Summon Airdrop Play Card
Bonfire Play Card
Scan Play Card
Bounty Token
Resupply Map
Summon Airdrop
Bonfire
Scan
The Kord Killspark Shinobi will stay in the game from 15th till 13th August 2021. Players can spin the wheel for 1 time with 40 diamonds and 10+1 times with 400 diamonds. This can increase the luck meter and increase the chances of obtaining the Grand Prize.
Players can also get weekly rewards in Free Fire by spinning the wheel:
1x Spin :3x Exchange Tokens
10x spins: Deluxe Loadout Bundles
30x spins: Weapon Royale vouchers x3
How to get the Free Fire Kord Killspark Shinobi?
Players need to start off with opening the Garena Free Fire app and navigate to the Luck Royale section on the left side of the homescreen.
After this players need to click on the left side on the Weapon Royale and the spin will open.
Players can keep spinning the wheel in order to obtain the grand prize!
Follow our Instagram page for more updates on gaming and esports!
Also read: How To Overplay DJ Alok And Skyler In Free Fire Clash Squad Mode