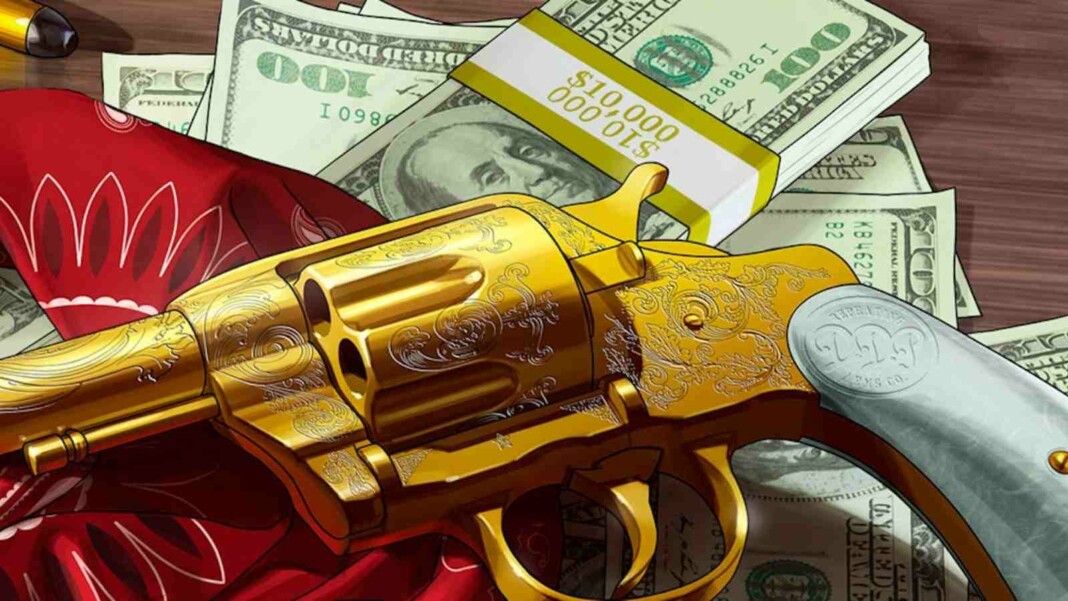 The Gold Revolver was added back in 2017 to tease the release of Red Dead Redemption 2. It is one of the most powerful pistols in the game, dealing 81 damage per shot. It also has a unique gold plated body. The best part about the Gold Revolver (or Double Action Revolver) is that it can be obtained for free. In this article, we will go over the steps to obtain the Gold Revolver in GTA 5.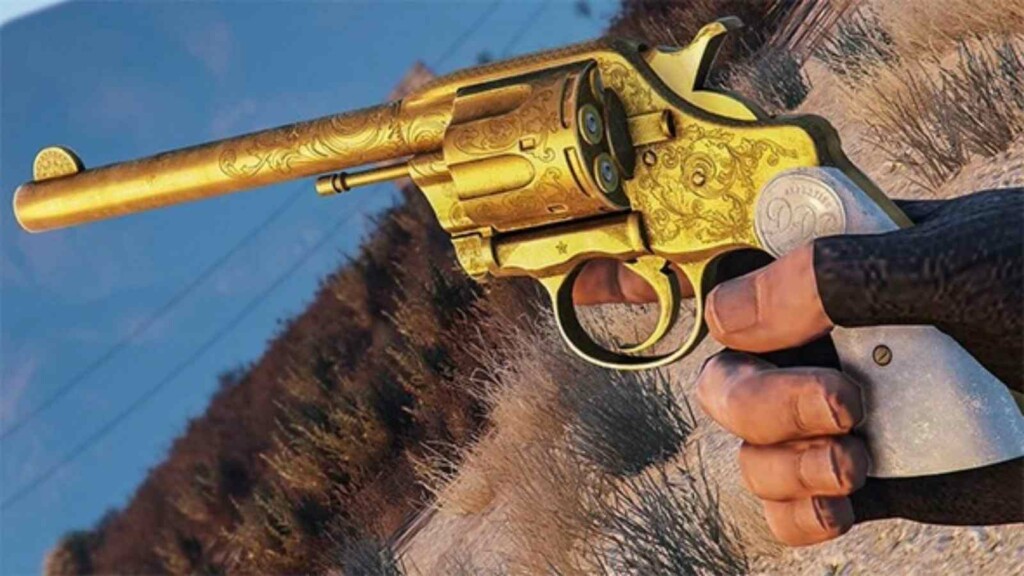 How to get the Gold Revolver in GTA 5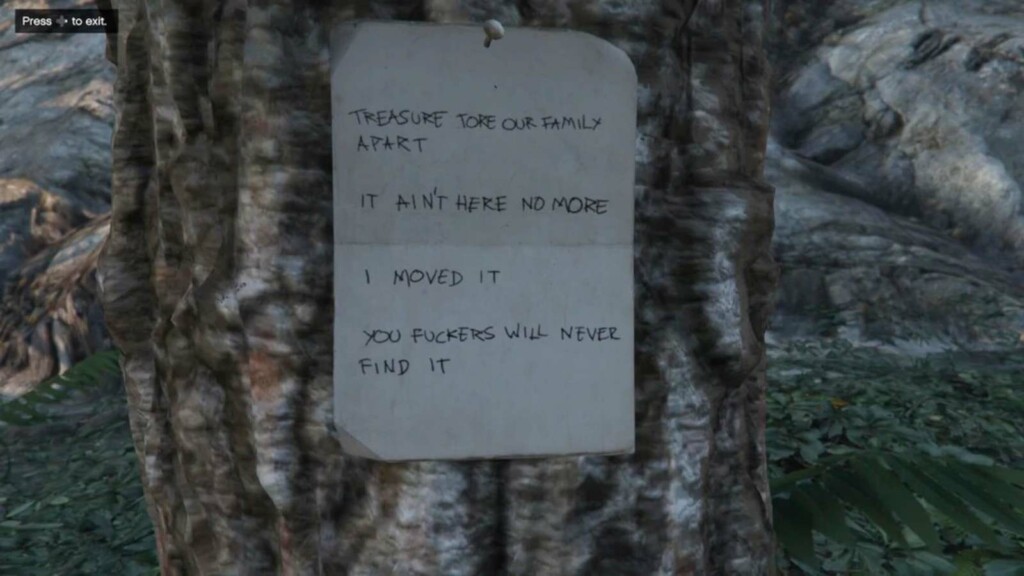 The steps to obtain the Gold Revolver are relatively straightforward. the players must answer a text on their phone from the contact, "vanderlinde@eyefind.com". This text contains a photograph of a random location in black and white and will be marked on the mini-map. Once in the area, the player has to find a note that contains 3 clues. The note will be placed somewhere inside the marked area. The player can hear a wind chime sound when nearing the note.
Related: GTA Online MK II weapons explained
The Three Clues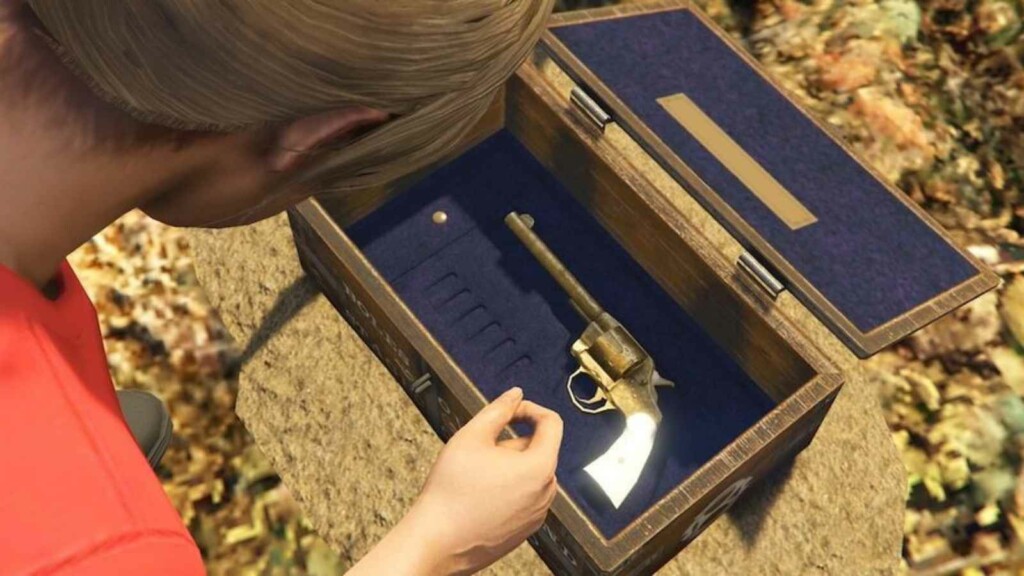 The note contains 3 clues to where the Revolver was last seen. These locations will be marked one by one on the map. These can appear in any order. Once the player reaches a marked location, a circle is marked on the map and the clue can be found within that area. Just like the note, these clues also make a wind chime sound when neared. The clues are:
1. A corpse outside a cave in Tongva Hills.
2. A shovel at a ruined shack at Sandy Shores Beach.
3. An empty box at a tree in Grapeseed.
Each clue rewards the player a sum of $5000. After finding all three clues, a fourth location is marked on the map. On reaching there, a case can be found containing the Gold Revolver next to 2 corpses. The Gold Revolver will now be added to the inventory.
Headshot Challenge
The Gold Revolver features a Headshot Challenge. Players are required to hit 50 Headshots on players and/or NPCs to earn a reward of $250000 and the same weapon for free in Red Dead Redemption 2.
These were the steps to obtain the Gold Revolver for free in GTA 5. It not only is a great weapon to use in combat or drive-bys but the headshot challenge is also a great way to earn some starter money for new players.
Also Read: Hunter vs Savage helicopter in GTA Online, which is stronger