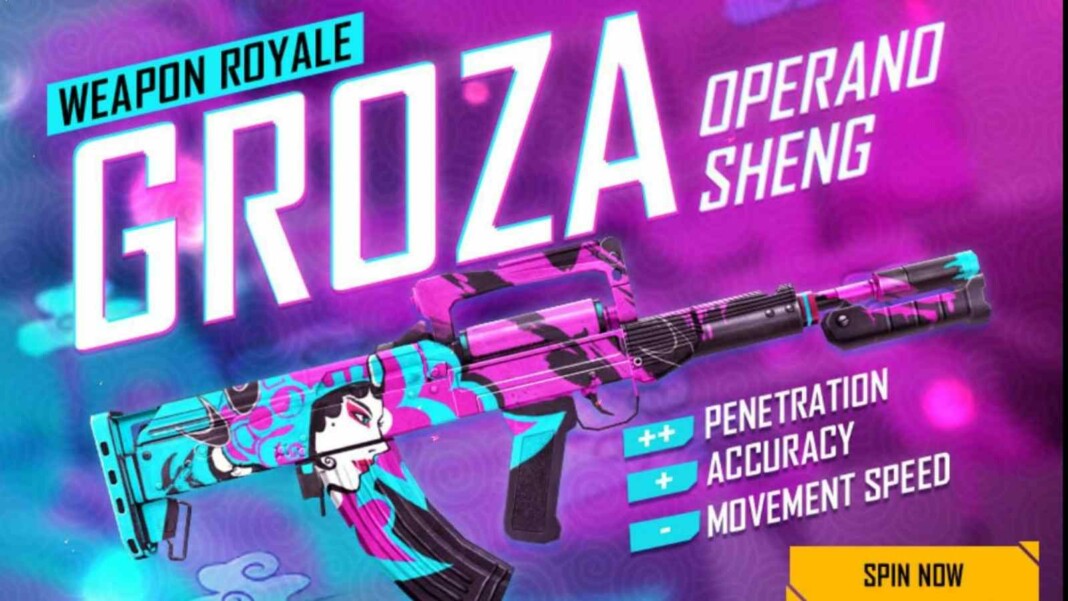 Free Fire is a massively popular battle royale game that releases events quite regularly to keep the players hooked. We discuss how to get the Groza Operang Sheng in Free Fire Weapon Royale.
Free Fire has many cosmetics that arrive in the game regularly and these can be obtained by the players equally. However, they do need the players to spend some money in order to participate in the respective events and lucky draws. The Weapon Royale is a Luck Draw that regularly contains weapons skins and other rewards for the players.
Here we take a look at how to get the Groza Operang Sheng in Free Fire Weapon Royale draw!
Groza Operang Sheng in Free Fire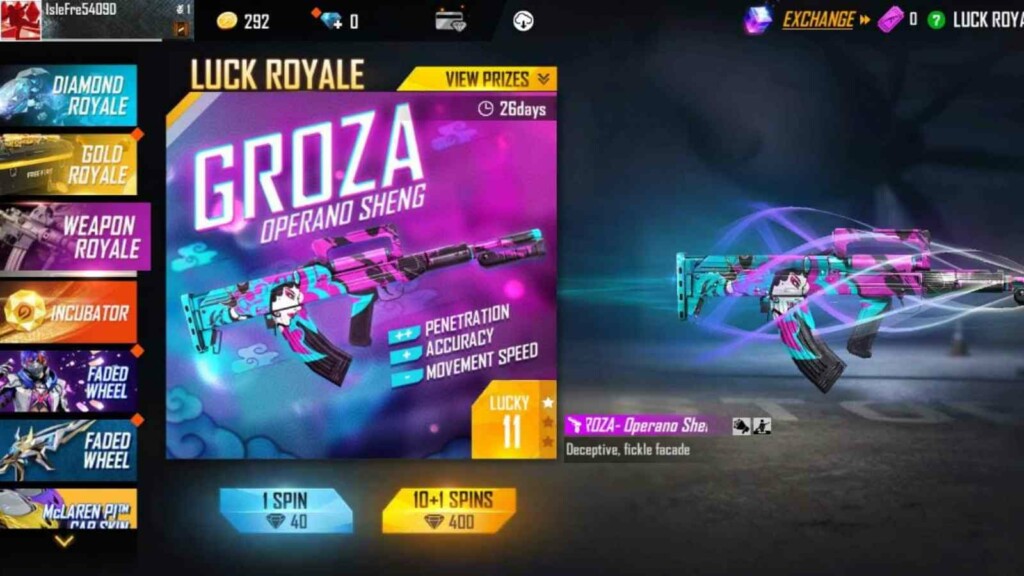 The Groza Operang Sheng in Free Fire has just arrived in the Weapon Royale and will stay from 13th August till 9th August, 2021.
Related: Top 5 Best Gold Royale Bundles In Free Fire
The New Groza Operang Sheng features the following stats: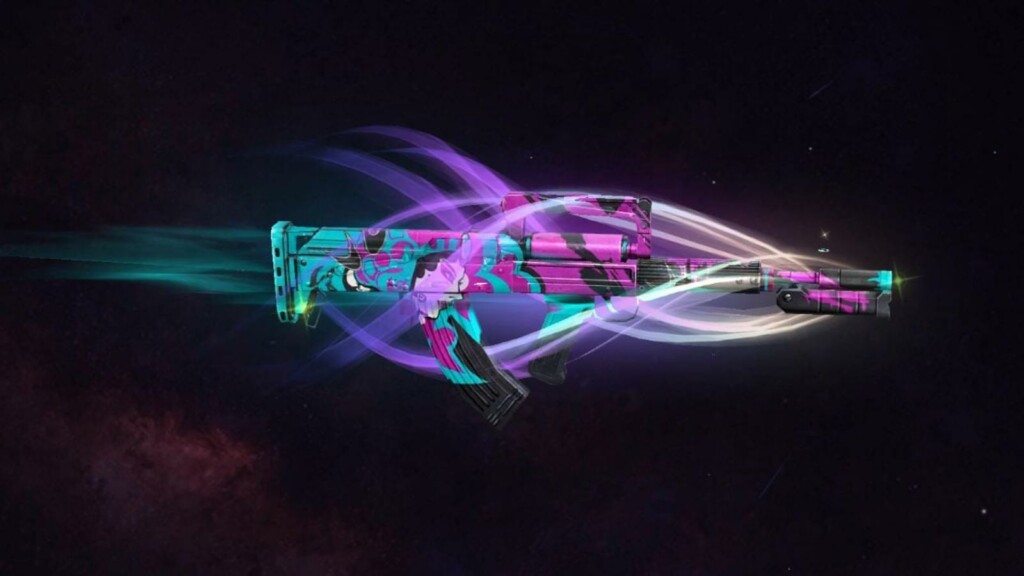 Armor Penetration ++
Accuracy +
Movement Speed –
The reward pool for the new Weapon Royale are:
GROZA – Operano Sheng
SKS – Urban Rager
SPAS12 – Urban Rager
AK47 – Urban Rager
FAMAS – Imperial Rome
Kar98k – Imperial Rome
MP5 – Imperial Rome
AK – Imperial Rome
Bumblebee: Sting
Bumblebee: Swarm
Bumblebee: Rattle
Bumblebee
Pharaoh's Wings
Pharaoh's Eyes
Pharaoh's Rage
Pharaoh's Eye
PARAFAL – Persia Prowess
Bounty Token Play Card (3d, 24d)
Resupply Map play card (3d, 24d)
Summon Airdrop Play Card (3d, 24d)
Bonfire Play card (3d, 24d)
Scan Play card (3d, 24d)
Bounty Token
Resupply Map
Summon Airdrop
Bonfire
Scan
Players can spin the wheel 1 time for 40 diamonds and 10+1 times with 400 diamonds.
How to access the Weapon Royale draw?
First of all players need to open the Free Fire app and navigate to the Luck Royale section of the game on the left side of the home screen.
After this, click on the Weapon Royale tab on the left side.
After this click on the spin options on the bottom to spin the wheel and get the rewards!
Follow our Instagram page for more updates on gaming and esports!
Also read: Free Fire redeem codes for 13th August, 2021: Get Paloma character!