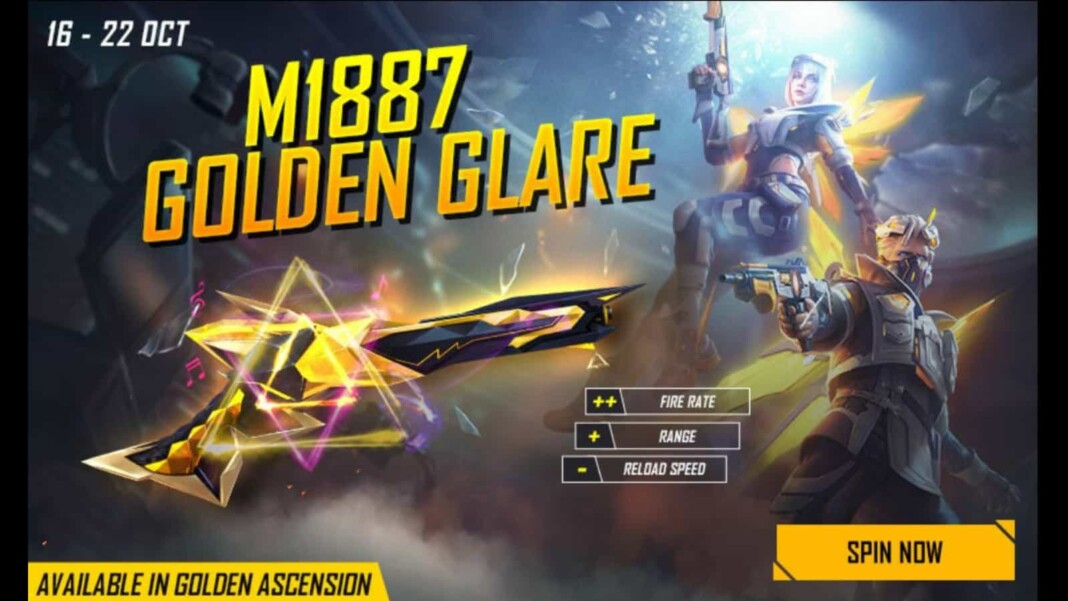 Free Fire has a ton of weapons that the player can buy in the game and used in the battlegrounds. Here is how to get the M1887 Golden Glare in Free Fire which is a great new cosmetic.
Cosmetics are one of most collectible items in the game and regularly some are released every now and then. Weapon skins are one of best as they provide some neat buffs to the weapon and help in defeating their opponents. The new Golden Ascension in Free Fire is a spin which features a variety of costume bundles and weapon skins.
Free Fire Golden Ascension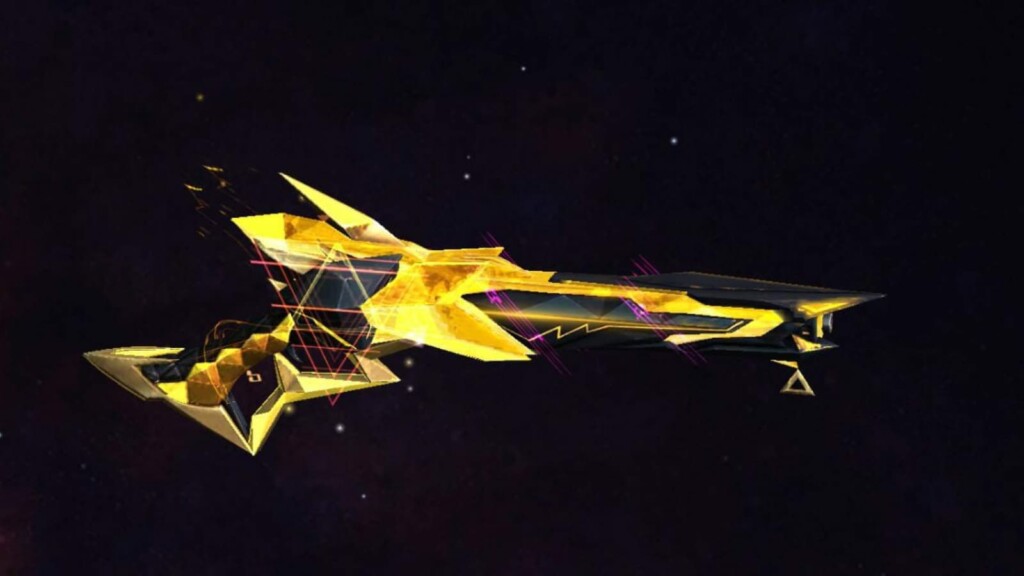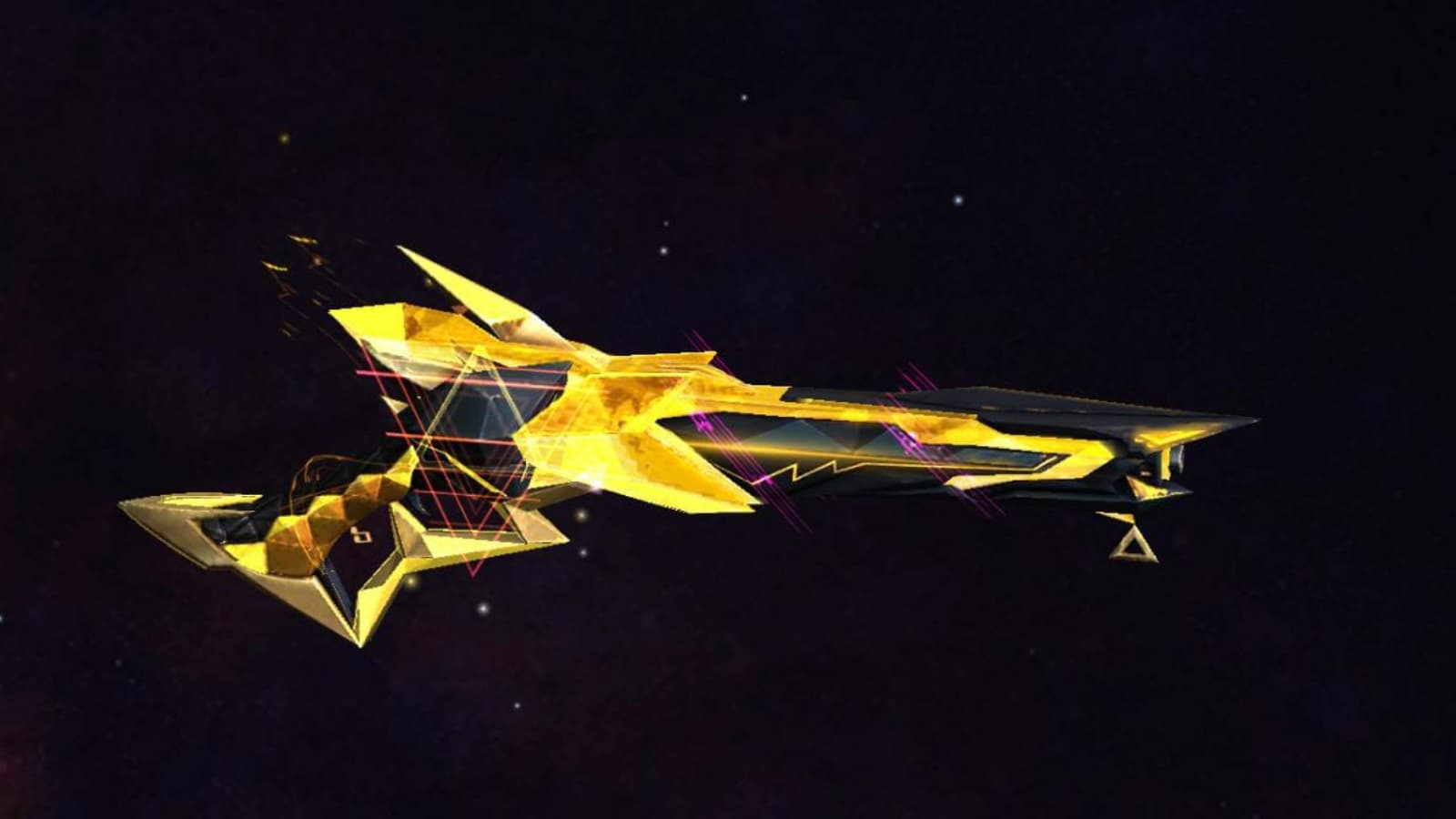 The Free Fire Golden Ascension is a new spin that features a wide array of costume bundles and weapon skins.
Related: Free Fire Max vs BGMI (BattleGrounds Mobile India): Which Game Is Better For October 2021?
M1887 Golden Glare features the following buffs to the weapon:
Rate of Fire: ++
Range: +
Reload Speed: –
The normal prize pool for the spin contains:
Legends Token
Cube Fragment
Shark Tooth (SCAR)
Weapon Royale Voucher
Diamond Royale Voucher
Memory Fragments x50 (Dmitri, Thiva, D-Bee, Xayne, Maro, Shirou, Skyler)
Star General Weapon Loot Crate
Futuristic Weapon Loot Crate
Double EXP Card
Double Gold Card
Resupply Map
Summon Airdrop
Bonfire
Pet Food
Universal Fragment x50
Gold Royale Voucher
Game Streamer Weapon Loot Crate
Loose Cannon Weapon Loot Crate
Demolitionist Weapon Loot Crate
Santa's Choice Weapon Loot crate
Skull Hunter Weapon Loot Crate
Artificial Intelligence Weapon Loot Crate
BOOYAH Weapon Loot Crate
FAMAS – Metallic Weapon Loot Crate
Imperial Rome Weapon Loot Crate
Flaming Wolf Weapon Loot Crate
Titanium Weapon Loot Crate
Skyline Weapon Loot Crate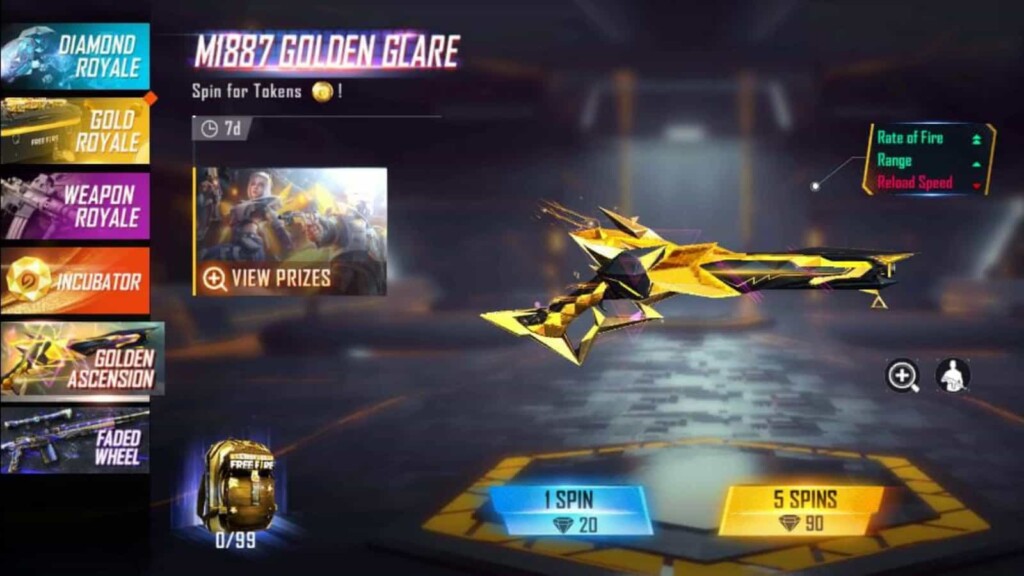 Players need to collect the Legends Token from this draw in order to redeem the 5 Grand prizes. The Normal spin costs 20 diamonds for 1 spin and 90 diamonds for 5 spins. The obtained rewards will first be sent to the Backpack section of the game, where it will be stored. Players can either redeem it to the Vault and make it permanent or use 3 items in the Backpack to roll the spin one more time.
The redeem section of the Grand prizes are:
M1887 Golden Glare – 5 legend token
Flaxen Megacypher Bundle – 4 legends token
Amber Megacypher Bundle – 3 legend token
The Warrior's Spirit – 2 legend token
Yellow Strike Surfboard – 1 legend token
How to get the M1887 Golden Glare in Free Fire?
First of all open the Free Fire app and navigate to the Luck Royale section of the game on the left side of the homescreen.
After this click on the Golden Ascension spin on the Left tab.
Players can now spin the wheel using the "Spin" option on the bottom.
Upon obtaining a number of Legend Tokens, players can redeem the Grand Prizes on the right side of the screen.
Follow our Instagram page for more updates on gaming and esports!
Also read: Ankush FF Free Fire ID, Stats, K/D Ratio, Headshot Rate, YouTube Channel, Monthly Income And More For October 2021