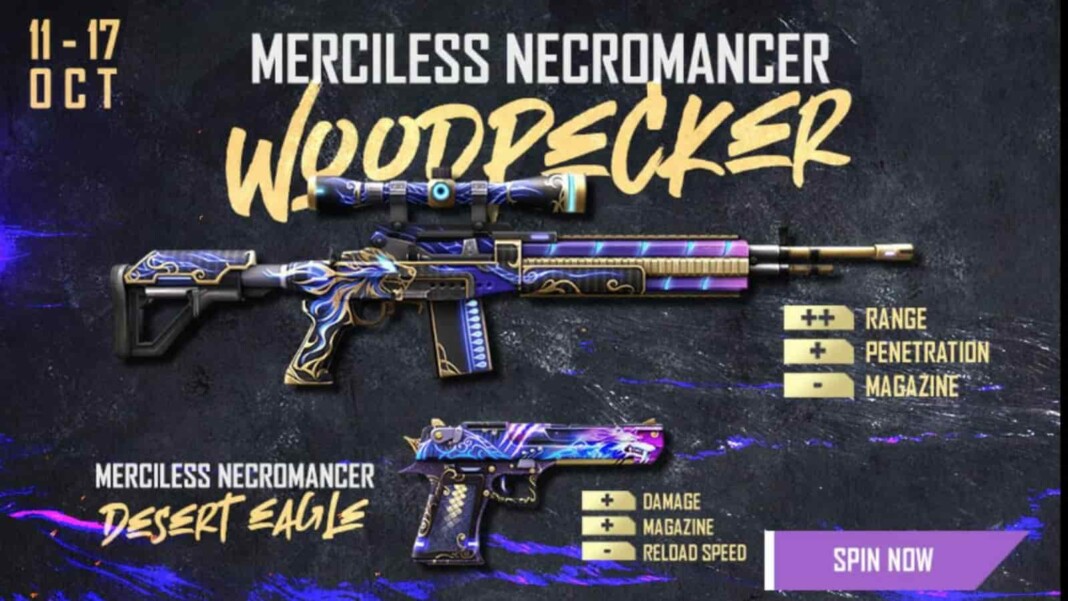 Free Fire has a variety of items that the players can obtain from events and lucky spins introduced in the game. Here is how to get the Merciless Necromancer Woodpecker and Desert Eagle in Free Fire Faded Wheel Event.
The Free Fire Faded Wheel event is a Lucky Spin draw that the players can participate in to get some exclusive rewards like costume bundles and weapon skins. The current Free Fire Faded Wheel event contains two new weapon skins for the players and can be obtained in a max of 8 spins!
Here is how to get the Merciless necromancer Woodpecker and Desert Eagle in Free Fire.
Free Fire Faded Wheel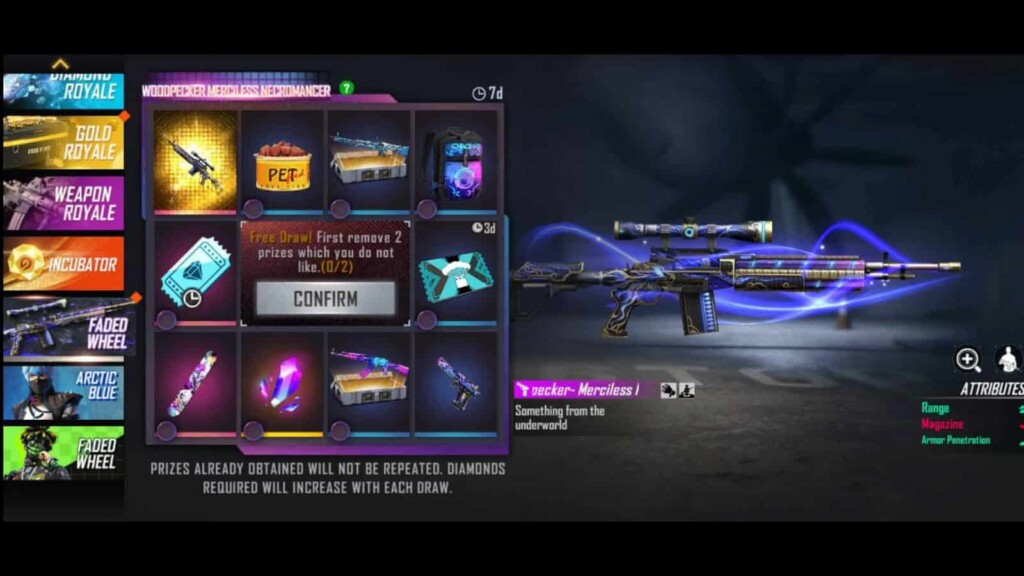 The New faded wheel event has bought in two exclusive weapon skins that can give great buffs to them along with the looks.
Related: Free Fire Character Trial event: Login for free characters daily!
The Faded Wheel will be available for the next 7 days, that is, 11th to 17th October, 2021. This features some new rewards which the players can get in only 8 tries.
Like every other Faded Wheel, players will get to select two items that they will throw out of the spin. After this, the spin will commence with the 8 remaining items in the wheel. However, the price of each spin will increase with each successive one.
The prize pool for the spin are: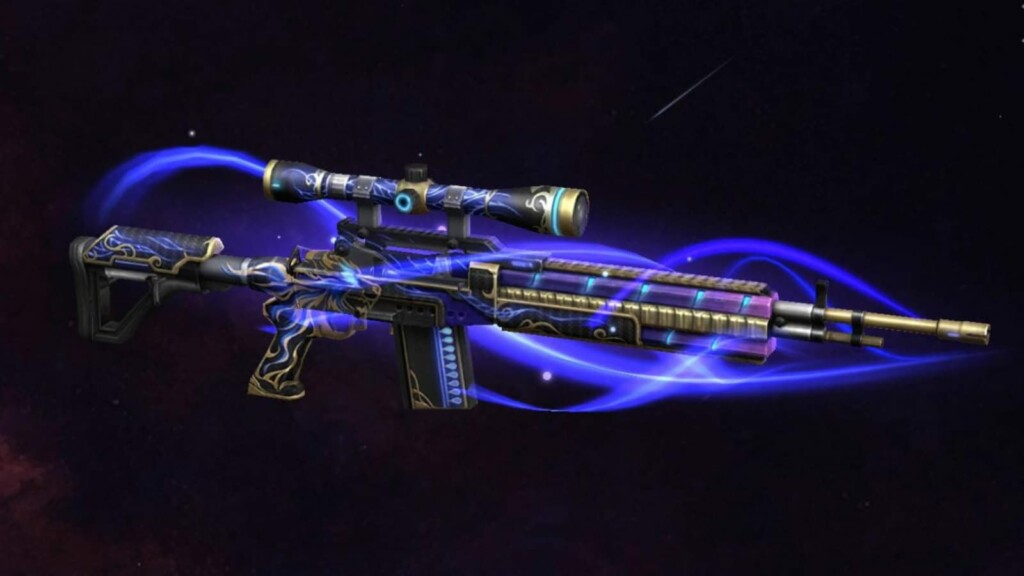 Woodpecker – Merciless Necromancer
Desert Eagle – Merciless Necromancer
Pet Food
Victory Wings Loot Crate
Cyber Bounty Backpack
Summon Airdrop Playcard
VALENTINES Weapon Loot Crate
Cube Fragment
An Artist's Escape
Diamond Royale voucher
The spin diamond costs rise like the following: Free, 9, 19, 39, 69, 99, 199 and 499.
How to get the skin in Free Fire?
Open the Free Fire app and then navigate to the Free Fire Luck Royale on the left side of the screen.
After this, find the Faded Wheel event on the left tab and this will open the new spin.
Players can then spin using the diamonds and win prizes!
Follow our Instagram page for more updates on gaming and esports!
Also read: Leon vs DJ Alok: Who Has Better Ability In Free Fire For October 2021?