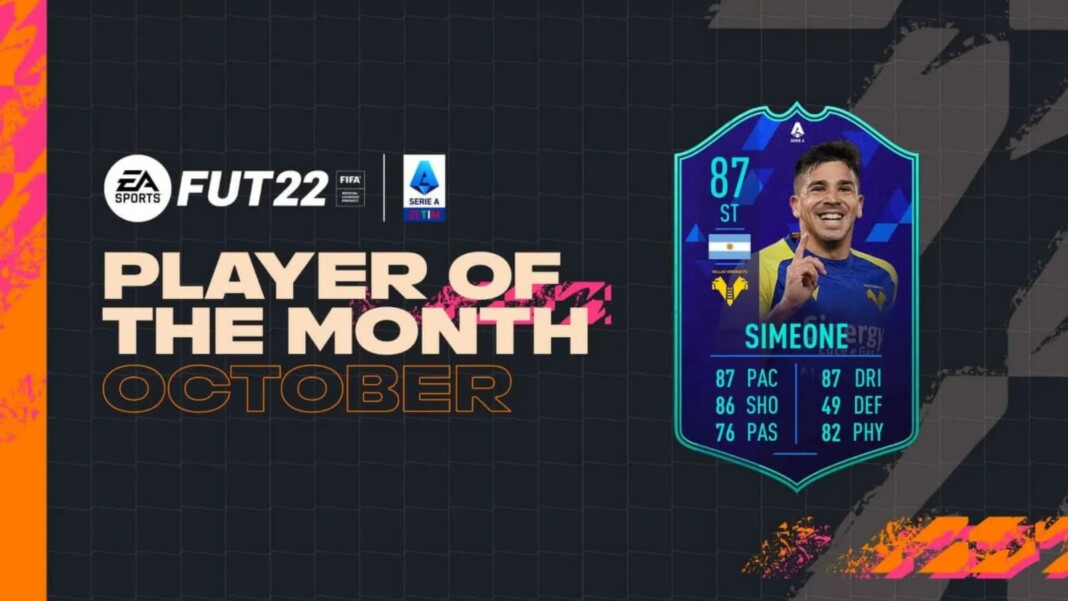 FIFA 22 has been releasing some major cards with the Icon Base released yesterday, and now the POTM. Here is how to get the new POTM SBC Giovanni Simeone FIFA 22 card which has great stats!
The Player of The Month (POTM) for the month of October has been awarded to the Argentinian striker, Giovanni Simeone. To celebrate this achievement, EA Sports has released a new epic card for the player to be obtained by the players. He is the undisputed Serie A player for October with 7 goals in the 5 matches he has played from club Hellas Verona.
He is quite deserving of the title and here is how to finishing the SBCs and get the Giovanni Simeone FIFA 22 POTM card!
Giovanni Simeone FIFA 22: Ratings and Stats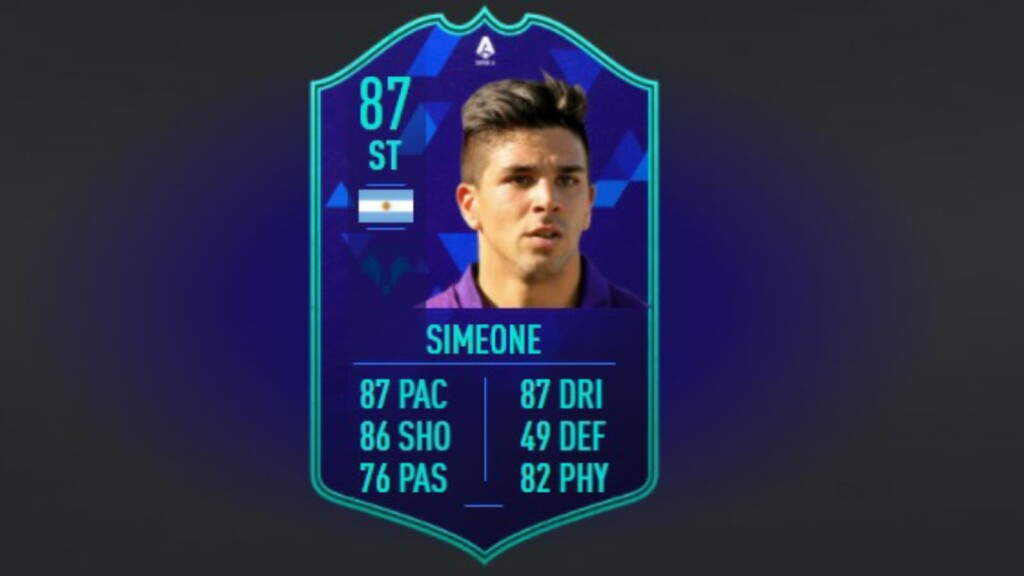 The Card is rated at a great Overall of 84 with Pace, Dribbling, Shooting and Physical particularly outshining. With 87 in both Pace and Dribbling, it makes for a great aggressive striker!
Related: FIFA 22 Base Icon Upgrade SBCs and Icon SBCs released!
Pace: 87
Dribbling: 87
Shooting: 86
Defense: 49
Passing: 76
Physical: 82
How to complete the Giovanni Simeone FIFA 22 POTM SBC?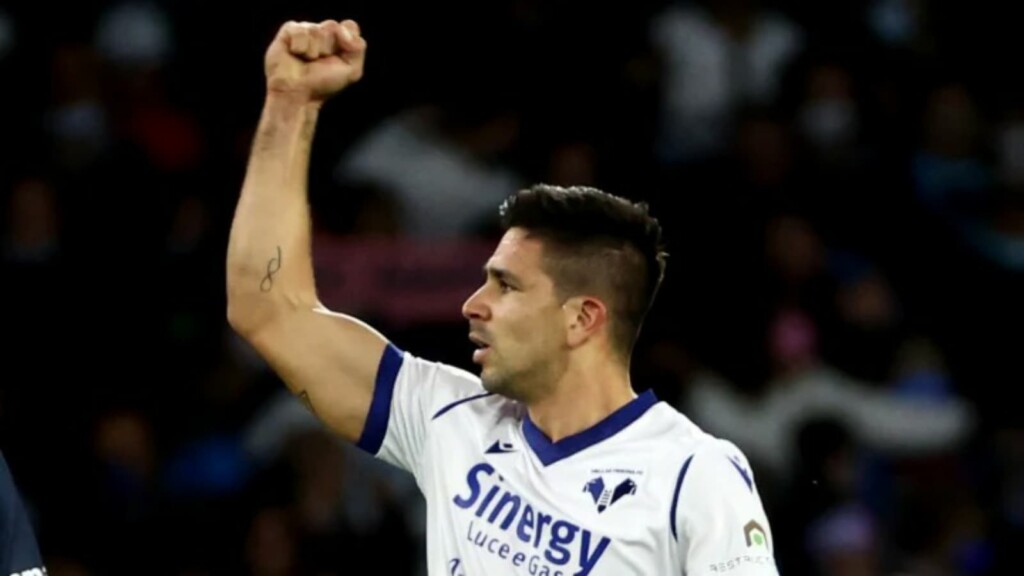 The SBCs started from 9th November, 2021 and will go on till 7th December, 2021. Therefore, players have a whole month to complete them at their own pace.
There are two featured SBCs that the players need to complete in order to get the card for free. These are:
Argentina
Minimum 1 Argentina Player in the team
Minimum team rating of 83
Minimum Team Chemistry of 70
Rewards: 1x Gold Pack
Serie A TIM
Minimum 1 Serie A TIM player in team
Minimum team rating of 84
Minimum Team Chemistry of 65
Rewards: 1x Small Electrum Players Pack
The SBCs will cost the player approximately 40k FUT coins to complete and is relatively cheap. This is one of the best cards that the players can get and should definitely acquire it!
Follow our Instagram page for more updates on gaming and esports!
Also read: How to complete Fellaini FIFA 22 Rulebreakers Challenges?