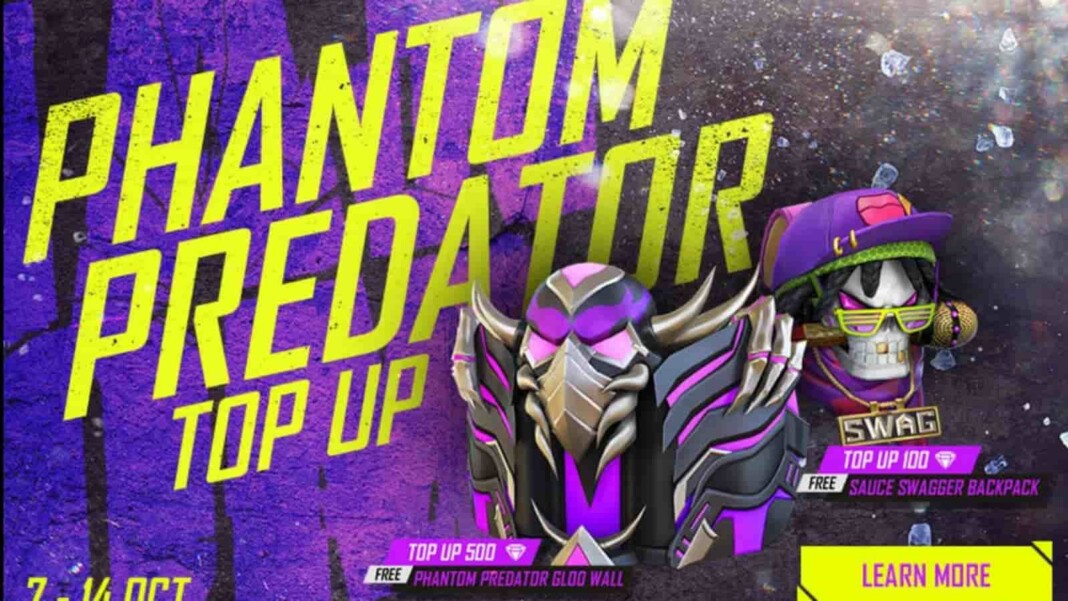 Free Fire events provide a nice and simple way of getting items like cosmetics and more in the game. Here is how to get the Phantom Predator Gloo Wall in Free Fire from the recent Phantom Predator Top up.
Top up events in Free Fire are always a great way of getting free items just by topping up diamonds in the game. Diamonds are the secondary currency in the game and can be obtained in the game through top-ups or by purchasing them from third-party sites. These top-ups generally do not give out any items but the top-up events can change that.
Here is all about the Phantom Predator Top Up event.
Phantom Predator Top Up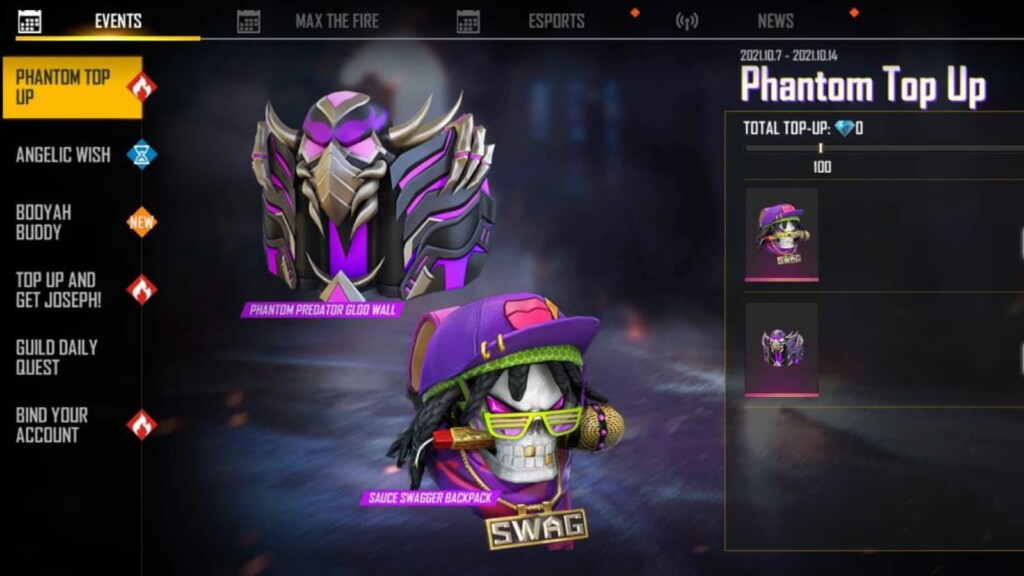 The new event will stay in the game from 7th October 2021 and will be there till 14th October 2021 for the players to obtain the rewards.
Related: Top 5 Most Subscribed Free Fire YouTubers In India For October 2021
These top up events will reward the players with two exclusive accessory cosmetics upon topping up diamonds. During the event any top-up will let the player progress towards completing the quota and getting the rewards.
The prize pool for the Phantom Predator Top up is: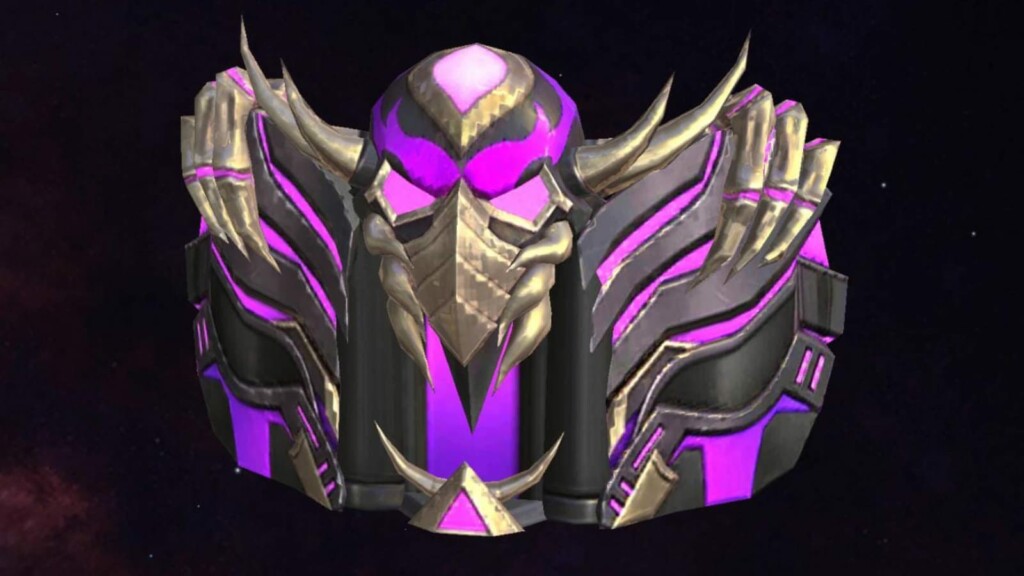 Sauce Swagger Backpack: Top Up 100 Diamonds
Phantom Predator Gloo Wall: Top Up 500 Diamonds
Topping up 500 diamonds will ensure both the rewards can be redeemed in this event.
How to get the Phantom Predator Gloo Wall in Free Fire?
Open the Free Fire app and then open the Calendar section of the game on the right side of the screen.
Players can top up diamonds from the in-game store on the diamond icon the top of the home page.
Purchase them with any form of payment method you want.
Click on the Events tab on the top left and then on the "Phantom Top Up" tab on the left.
Players can now redeem the rewards from this page.
Follow our Instagram page for more updates on gaming and esports!
Also read: Free Fire redeem codes for 7th October, 2021: Get Titan SCAR skin!