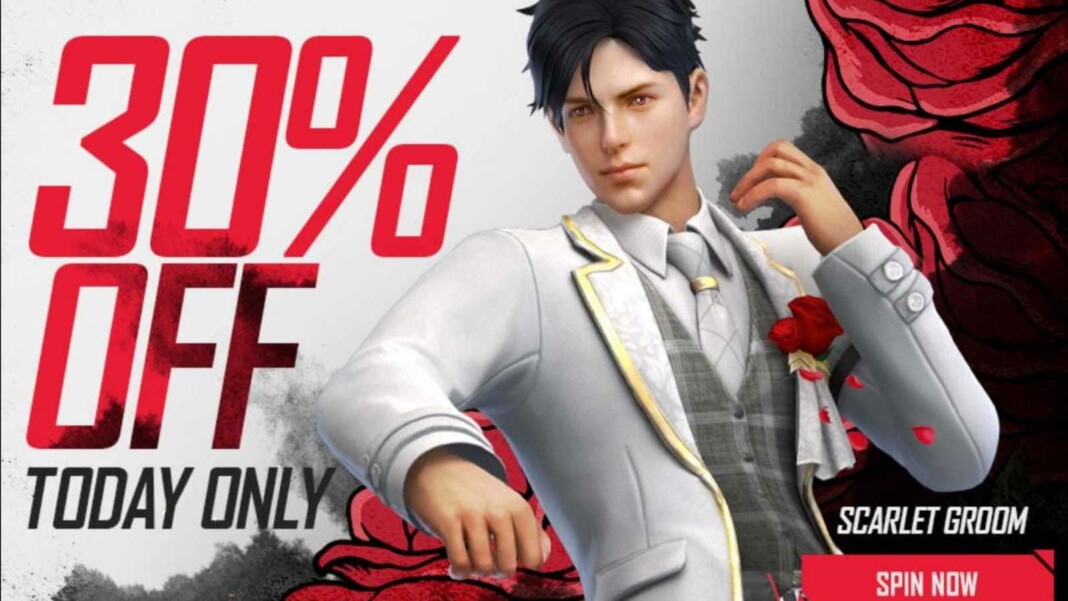 Players in Free Fire are often greeted with regular events in the game very often which provides exclusive rewards. This article takes a look at the Scarlet Groom Bundle in Free Fire which is at a 30% discount only for today!
Free Fire has a lot of items that the players can collect in the game and they take on many forms. However, it is an undeniable fact that costume bundles are the most sought after things in the game. These are simply for collectible value and provide no extra buffs to the players. However, everyone can agree that they look very cool and have awesome vibes to them!
Down below we take a look at how to get the Scarlet Groom Bundle in Free Fire at 30% off!
Scarlet Groom Bundle in Free Fire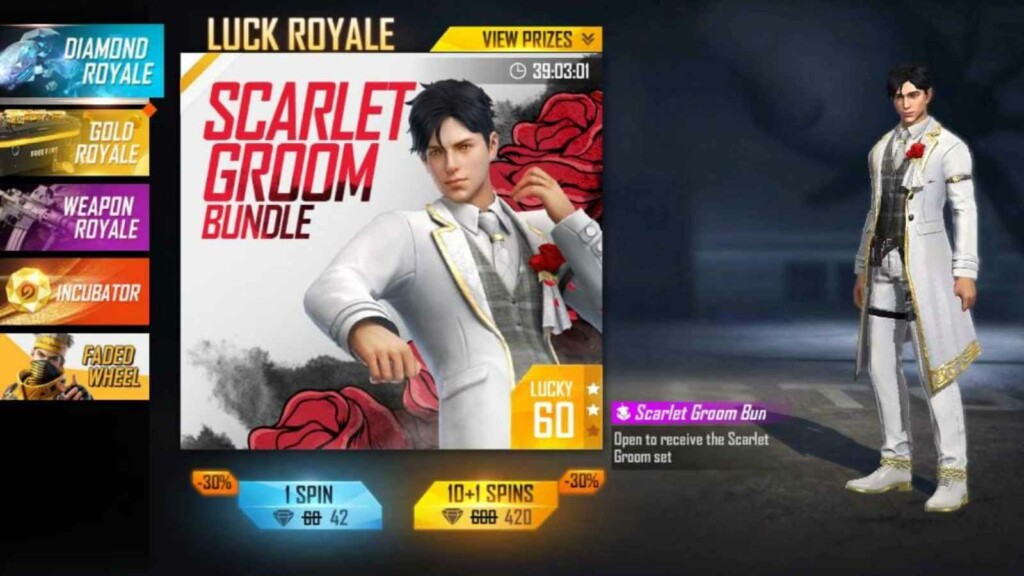 The Scarlet Groom Bundle had been introduced in the Luck Royale Diamond Royale section of the game long back. However, to get this amazing cosmetic, players need to spin the wheel using diamonds and depend on their chance!
Related: How to get Racer Dreki Pet skin in Free Fire for free?
The Diamond Royale now features the spin at a massive discount of 30% only for today, which makes the spin much more cheaper. Earlier the spin costed 60 diamonds for 1 spin and 600 diamonds for 10+1 spins.
However, after todays discount the price for both the spins are 42 and 420 diamonds respectively! Payers need to be aware that this discount is only available for today, 27th July, 2021 and will disappear soon.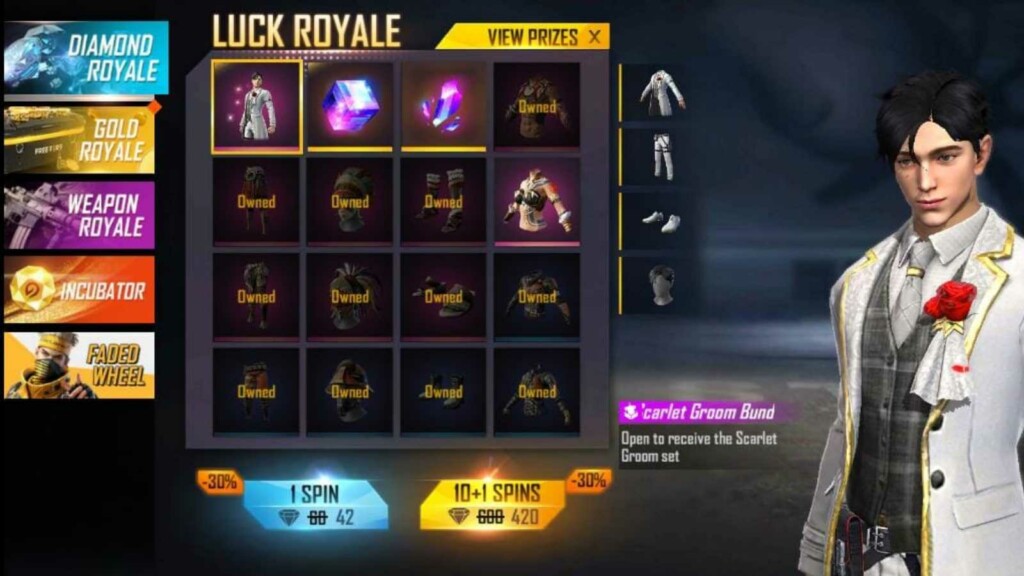 The Diamond Royale features the following prizes currently:
Scarlet Groom Bundle
Magic Cube
Cube Fragment
Neolithic (Top, Bottom, Mask, Shoes)
Paleolithic (Top, Bottom, Mask, Shoes)
Flame Fighter (Top, Bottom, Mask, Shoes)
Lady of Flame (Top, Bottom, Mask, Shoes)
Combat Vest (Male and Female)
T-Shirt (Smile, Dislike, Like)
Discount Coupon
Sneakers (Blue, Black, White)
Shorts (Camouflage, Jungle, Desert)
Memory Fragments
50% EXP card
50% Gold Royale
Players can spin and increase their Luck Meter to get the Grand Prize faster.
How to access the spin in the game?
Players need to open the Garena Free Fire app and navigate to the Luck Royale section on the left of the home screen.
After clicking on it, click on the Diamond Royale tab on the top left and the Diamond Royale Spin will open.
Players can then spin the wheel with diamonds to obtain the Scarlet Groom Bundle in Free Fire.
Follow our Instagram page for more updates on gaming and esports!
Also read: Free Fire redeem codes for 27th July, 2021: Get free rewards!