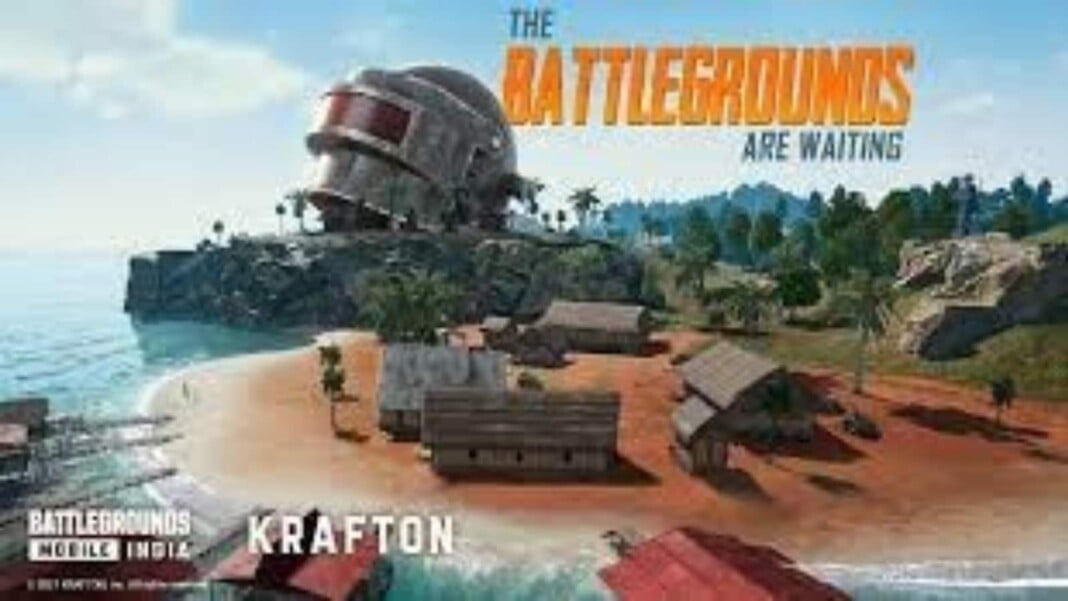 Battlegrounds Mobile India shares many similarities with PUBG. One of the similarities is the clan upgrade which was introduced in PUBG on 27th July 2020. With this clan upgrade, the leader of the clan can choose any clan tag from the 4 tags provided. Players of the clan have to complete some missions in order to increase the clan energy and get exciting rewards. These missions vary with different tags.
There are 4 clan tags in BGMI:
Classic Clan
Evoground Clan
RP Clan
Balanced Clan
The 4 clan tags in Battlegrounds Mobile India represent different gameplay preferences and various ways in which clan members can gain the corresponding types of energy. Under these clan tags players have to fulfill 3 energy objectives which are mentioned below:
Personal Energy Objective
Weekly Energy Objective
Seasonal Energy Objective
These energy objectives can be increased by completing missions which are different for each clan tag.
Increasing the energy of classic clan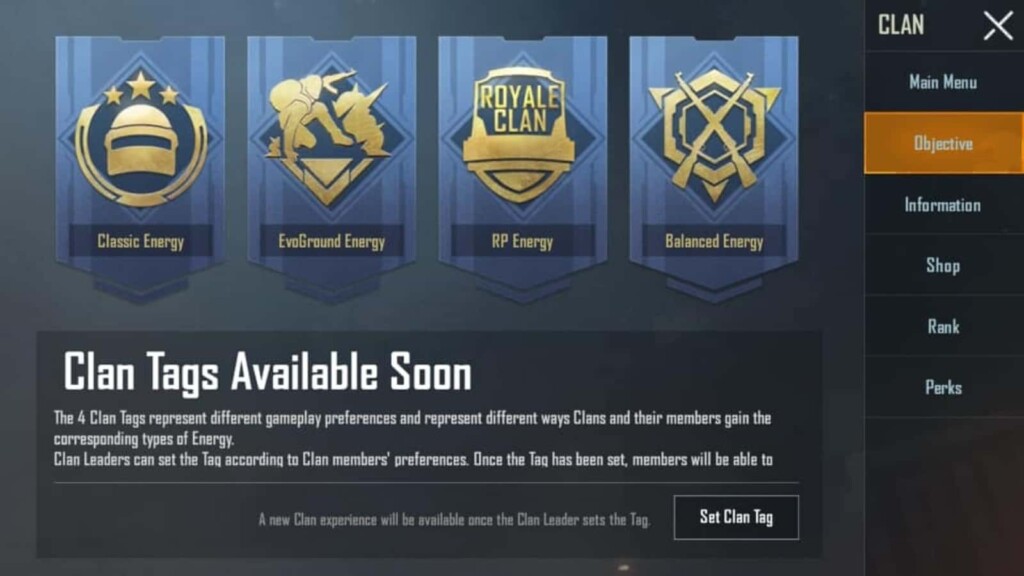 Complete matches in the classic mode of Battlegrounds Mobile India to get classic energy. The better a player performs in battle, the greater the amount of classic energy gained.
Team up with your clan members to gain more clan energy
Related: Top 50 Stylish and unique clan names in Battlegrounds Mobile India (BGMI)
Classic mode players who love to sprint ahead should definitely go for this clan tag.
Increasing the energy of EvoGround clan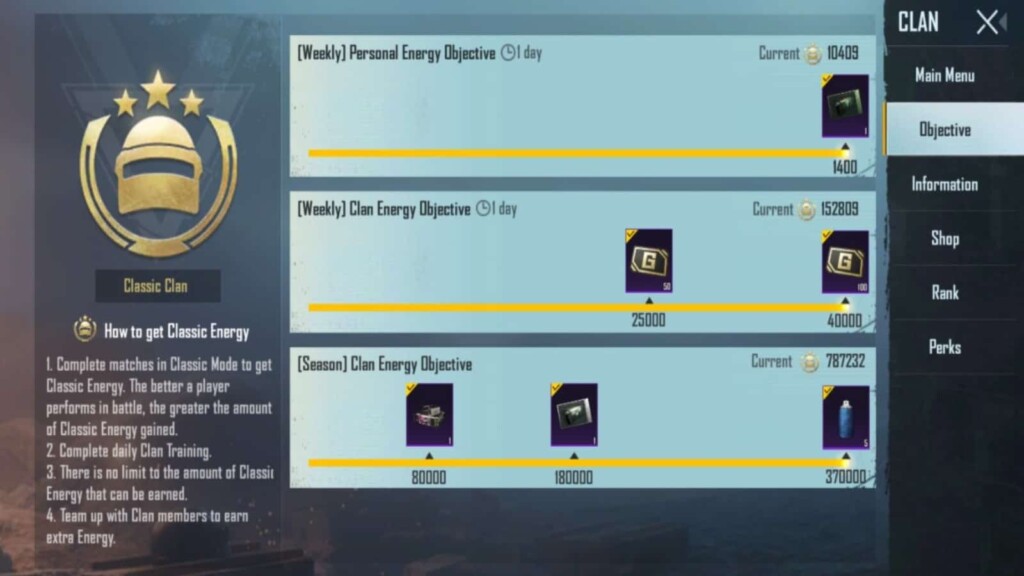 Members can earn EvoGround energy by completing matches in EvoGround mode.
Players who love to play matches in EvoGround mode (including Arena and Playlab) should choose this clan tag.
Increasing the energy of the RP clan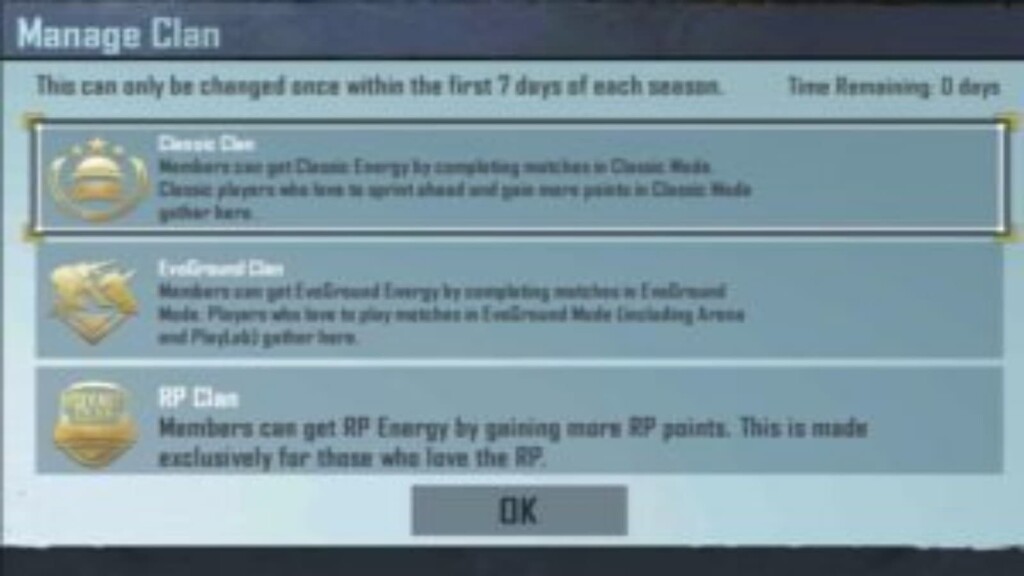 Gain more RP points to get RP energy. Players gain even more RP energy from RP points when they are at max RP rank.
A one-time RP bonus is granted when the Royale Pass is purchased.
This is made exclusively for those who love completing RP missions.
Increasing the energy of Balanced Clan
Members can get energy by completing matches in various modes. This is made especially for players who have no particular preference. Players can also earn energy by completing clan training, there is no limit to the number of energy that can be earned. After earning 1400 points, players will be rewarded with a Supply Crate Coupon. After earning 25,000 and 40,000 points players will get 50 and 100 AG cash respectively. After earning 60,000, players will get a radio chat item, after earning 1,50,000 players will get a Classic Crate coupon and after earning 3,20,000 points players will get 5 spray cans.
Also Read: REVEALED! Battlegrounds Mobile India (BGMI) might be sending our data to China Servers