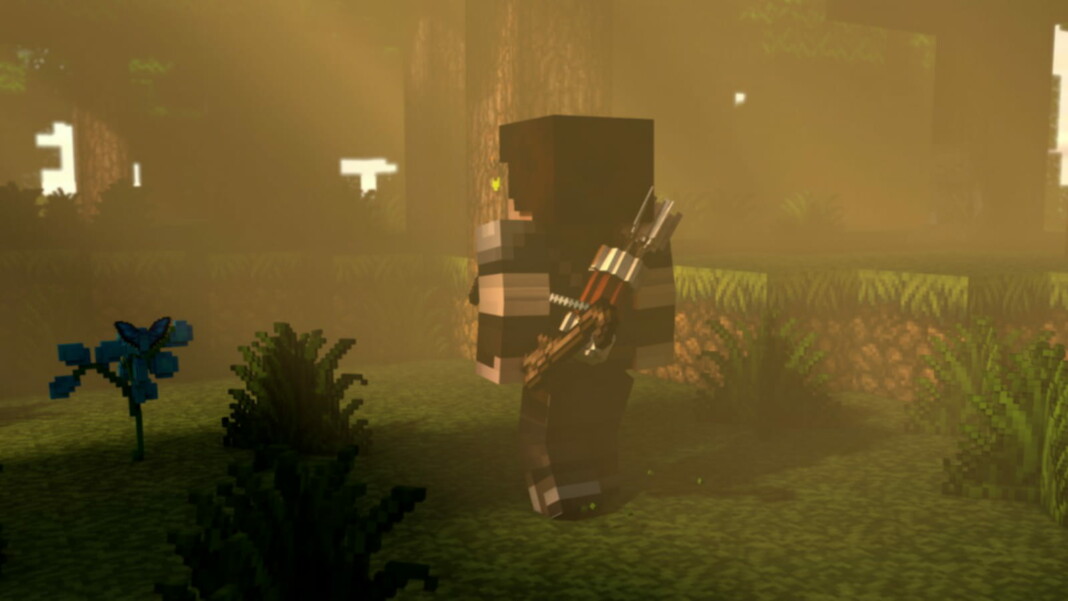 Minecraft has a ton of weapons that the players can use while fighting enemy mobs and bosses. In this article we take a look at how to make a Bow in Minecraft from scratch.
Minecraft has a ton of weapons ranging from melee and ranged and are very varied. There are not many ranged weapons in the game but there are two main ones, crossbows and bows. The bow is one of the most staple weapons and an utmost necessary for players who like to fight from a range.
Down below we take a look at how to make a Bow in Minecraft step by step.
Bow in Minecraft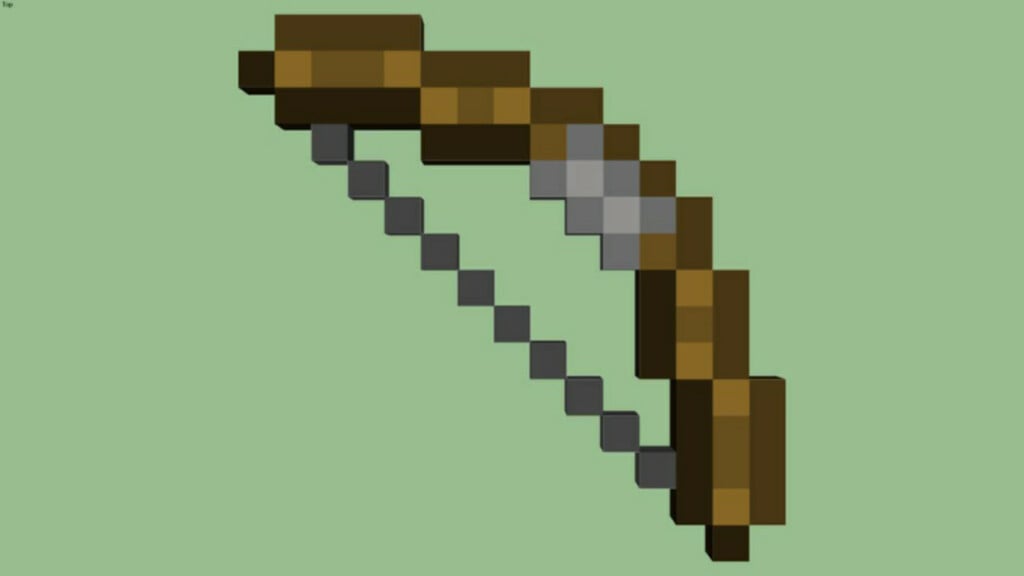 The Bow is a ranged weapon that fires arrows and can be enchanted with many different power-ups.
Related: How to make a Shield in Minecraft: Materials, crafting recipe and more
The bow can be naturally found from mob loot from skeletons, illusioners and strays. The bow can also be enchanted. Moreover, players can also find one while fishing and with random enchantments.
The bow uses arrows so players need to have a number of them before using a bow. While charging the bow players gets reduced speed which gores back to normal once fully charged. If the bow is charged fully it has a white sparkly effect and the arrow travels further.
Stats
Damage (fully charged): 1 – 2.5 hearts
Critical hit: 10 hearts
Enchantments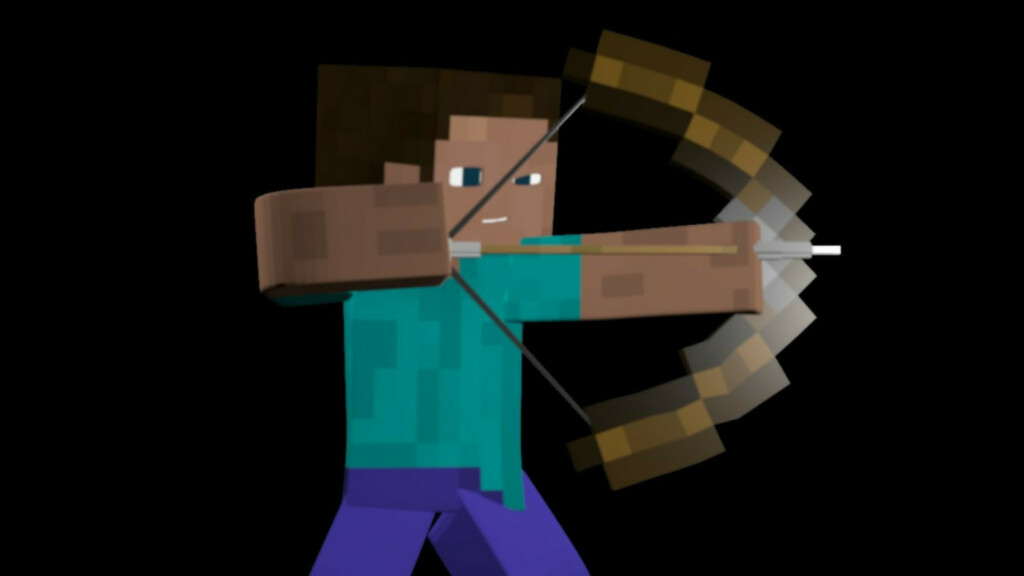 The Bows can be enchanted with the following:
Power: Increases the damage
Punch: Increases knockback
Flame: Adds fire element which burns foes
Infinity: Consumes no arrow
Unbreaking: Durability is increased
Mending: Absorbs exp to repair durability loss
Curse of vanishing: Vanishes upon dropping
How to make a Bow in Minecraft?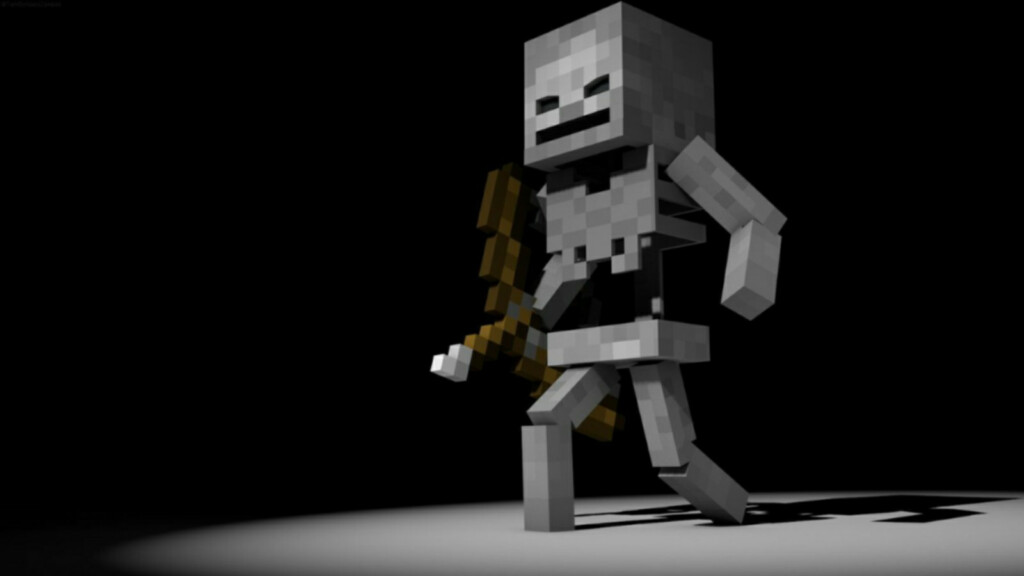 Making a Bow is very simple as it only requires 2 items to make. These items are:
Players can obtain sticks by breaking a tree and converting it to Planks and then converting it to sticks in their Inventory.
Strings can be found by killing spiders, in chest or in caves or mines by breaking spiderwebs.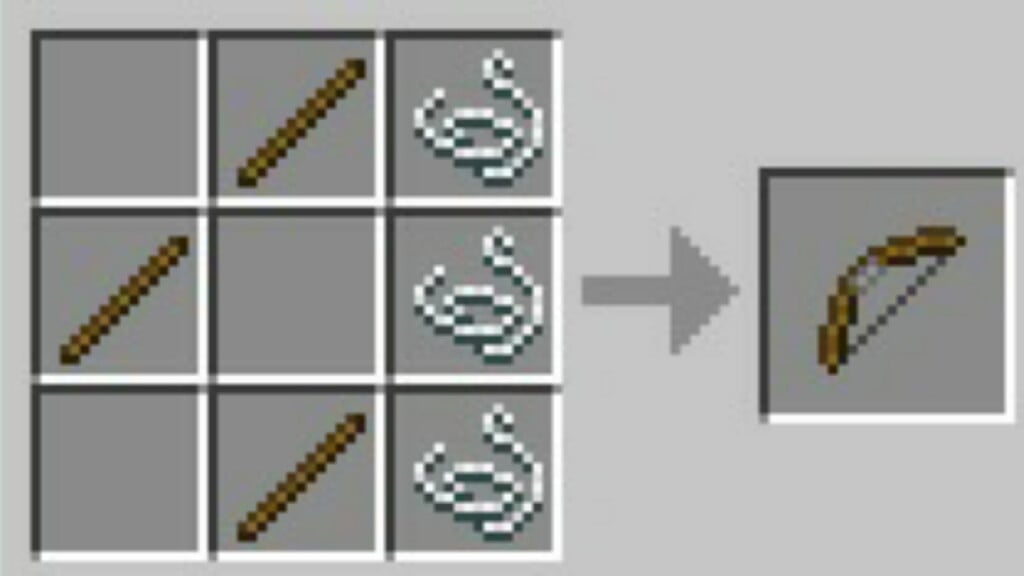 Combine the two items in the manner shown above to make a Bow in Minecraft!
Follow our Instagram page for more updates on gaming and Epsorts!
Also read: The top 5 best Melee weapons in Minecraft!