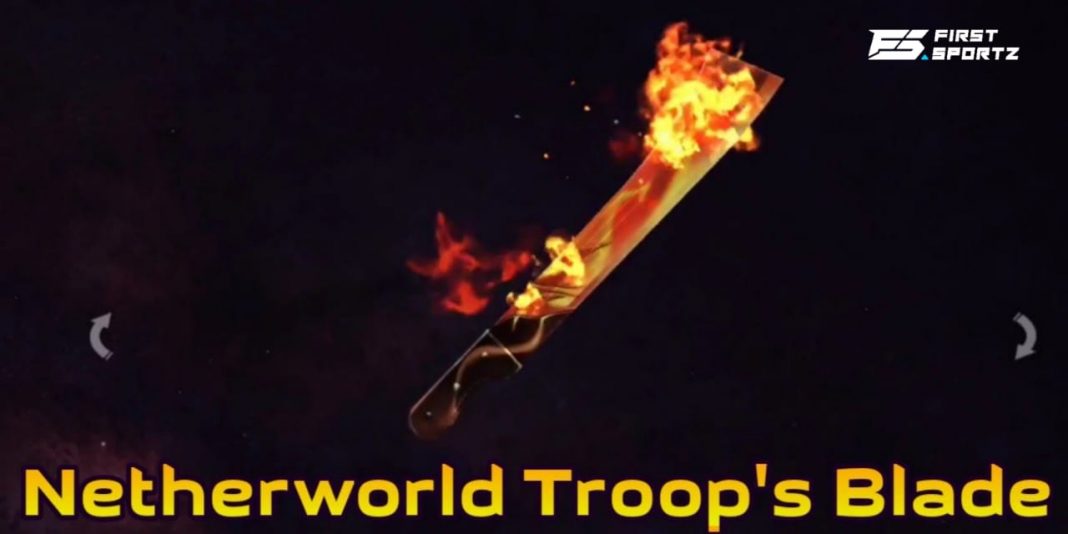 With the Holi festival coming up in a few days, Free Fire is rewarding the players with a number of exclusive items. Netherworld Troop's Blade is the latest weapon skin added to the list of free items rewarded to the players. Moreover, this reward is exclusively for the players in Indian Servers only. Here's how you can claim the melee weapon skin for no cost.
Netherworld Troop's Blade Parang Skin in Free Fire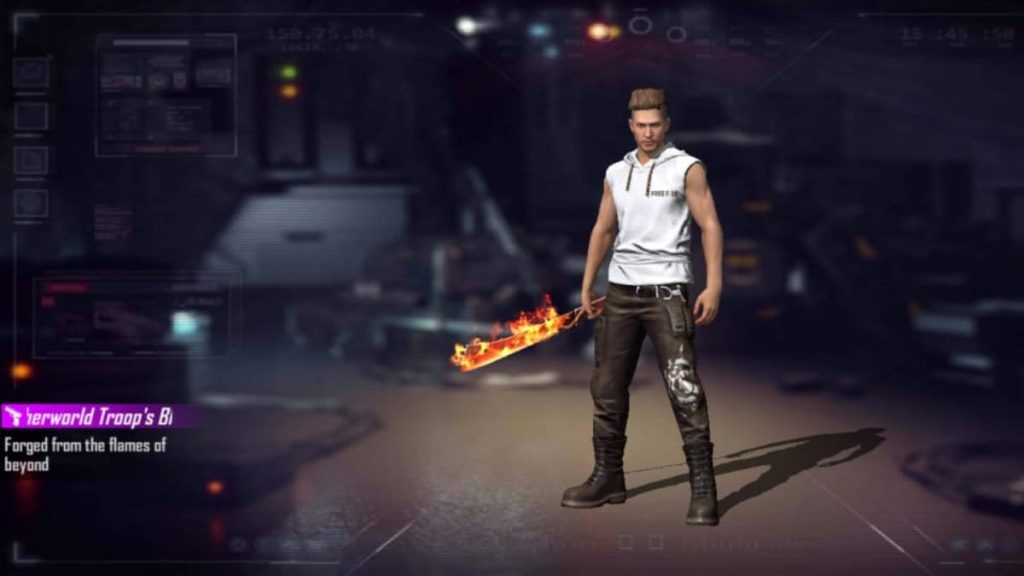 Free Fire is celebrating this year's Holi festival in a grand fashion. They are giving away a number of items which includes the Netherworld Troop's Skin. This is a Parang skin that comes in a fiery design with flames passing from the blade. This is a legendary skin and can be shown in the lobby as well. Players can obtain this animated skin by logging into your Free Fire account between 28th March 2021 and 29th March 2021.
Steps to claim the Netherworld Troop's Blade for free
Players can claim the Parang skin by following some simple steps: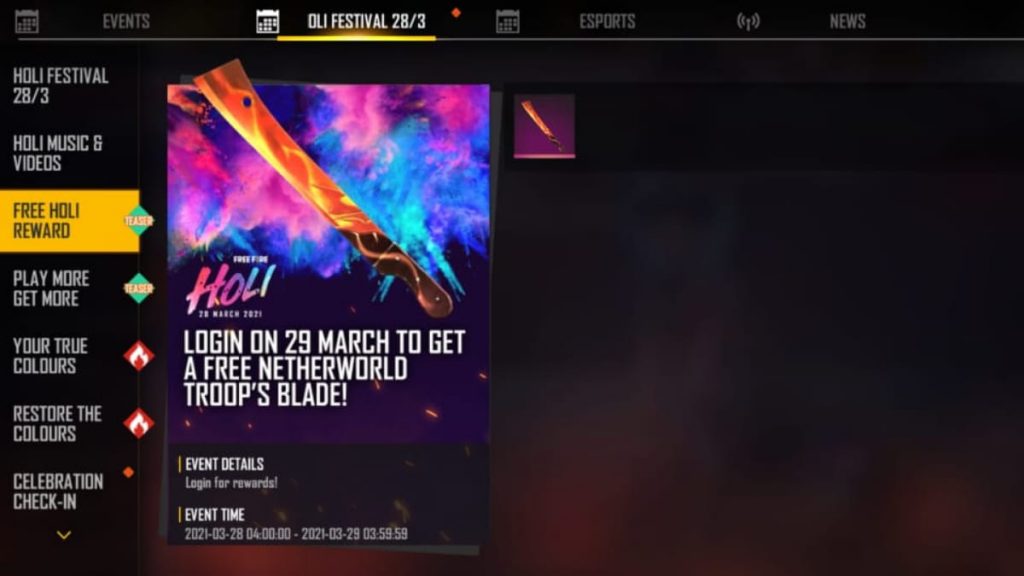 Firstly, players must open the app Garena Free Fire and click on the 'Calendar' icon located on the right-hand side of the screen.
This will automatically navigate the players to the Events Section. Players can find the 'Free Holi Event' under the tab 'Holi Festival'.
Players will then have to click on "Claim" to obtain the Netherworld Troop's Blade.
Players must ensure that they log-in on the specified date to claim the reward. Moreover, Free Fire is also giving players the opportunity to claim 50 magic cube fragments as a part of this celebration. So make sure you do not miss the chance to claim these attractions and rewards at no cost.
Also Read: Garena Free Fire to collaborate with Arabic Singer Mohamed Ramadan: Revealed