Garena Free Fire started off with a few characters and from there they have built a huge character roster with unique and different characters. Here in this article, we will take a look at how you can overplay Shirou in Free Fire after OB30 update.
The title offers the most diverse character roster in the mobile battle royale genre. At present, there are 43 characters in Free Fire. The developers not only add new characters but also improve the abilities of other characters with every OB patch update.
In the previous OB30 patch update developers reworked the ability of Shirou to add some new buff to his skill. Let's take a look at some tips to overplay Shirou in Free Fire after OB30 update.
Shirou Ability After OB30 Update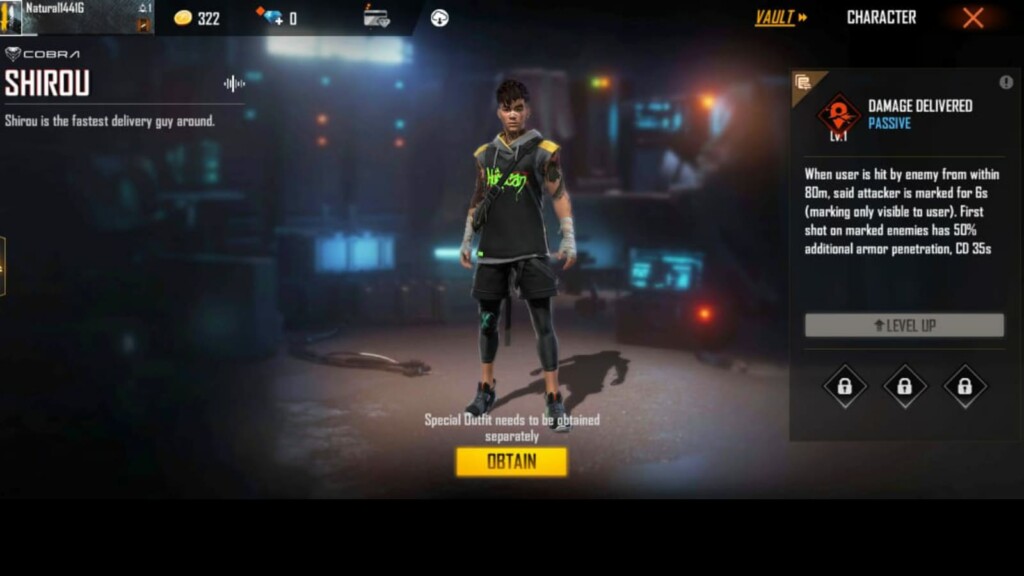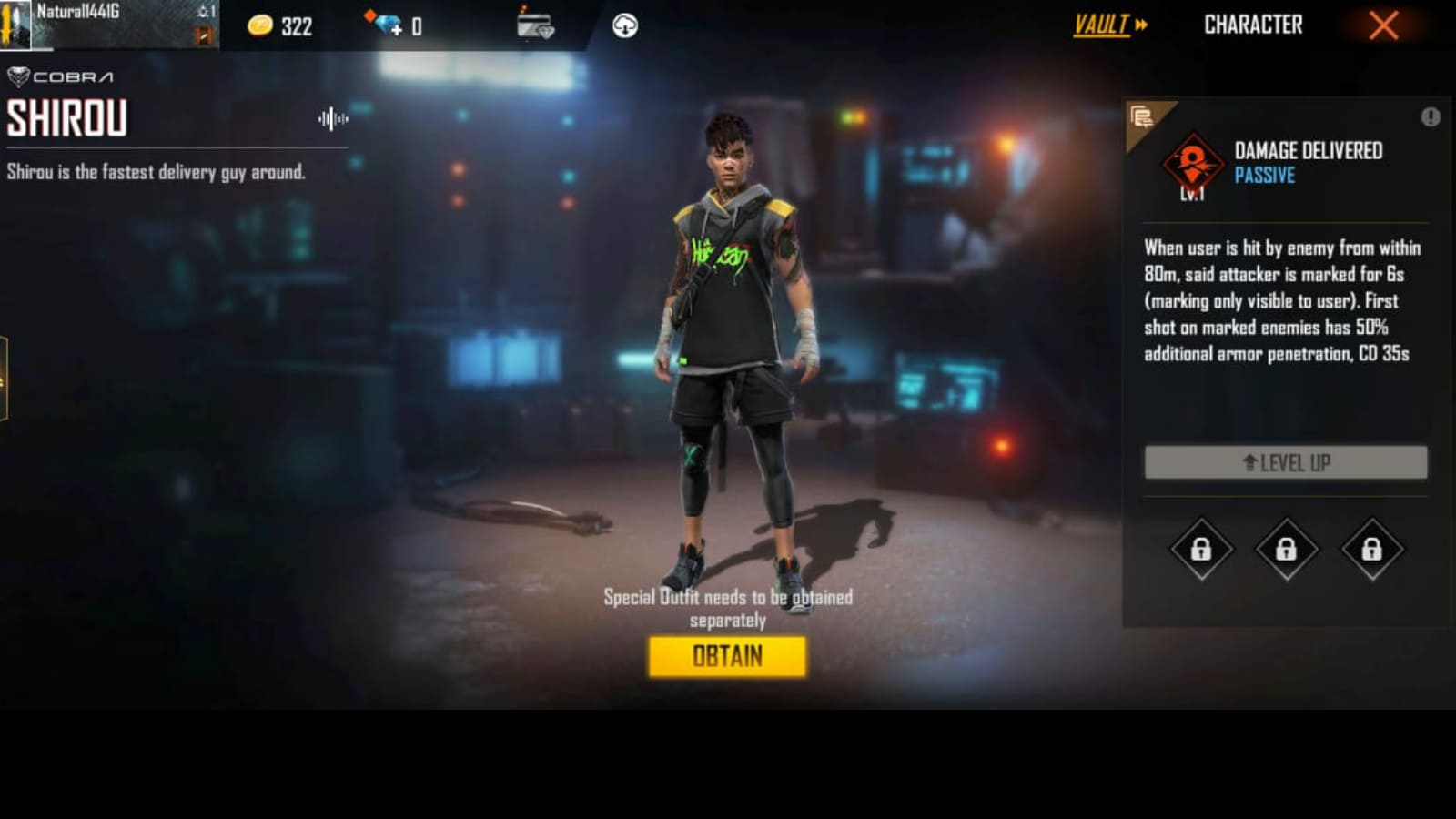 Shirou's in-game description tells us that he is the fastest delivery guy around. Likewise, his ability is termed as "Damage Delivered". This ability marks the first enemy that hits the player for 8 seconds. Moreover, the enemy gets a de-buff. The first shot fired against the enemy deals an additional 100% bonus armor penetration.
This skill was used to offer a countdown time of 35s at its base level (Level 1) and 25s at its max level (Level 6). In the recently introduced OB30 update Developers buffed his skill and decreased the countdown time of the skill to 25s at its base level (Level 1) and 10s at its max level (Level 6).
Related – How To Overplay Otho In Free Fire For October 2021?
Tips To Overplay Shirou In Free Fire
Maximising Shirou's Ability
Shirou's ability is one of the most powerful passive abilities that the title has to offer with new buffs introduced in the OB30 update. Shirou's skill at its base level offers 50% armor penetration and 25s cooldown time.
Whereas at its max level (Level 6) the ability offers 100% armor penetration and the countdown time reduces drastically to 10s making it more usable on the battlefield. The level-up can be done using character fragments/universal fragments or through the level-up cards which are available in the in-game stores.
Choosing The Best Character Combinations For Shirou
Shirou offers a passive skill which means it can be equipped with a more powerful active skill to compliment the player's battle style on the battlefield. Players can choose either DJ Alok's Drop The Beat or Captain Booyah/K's Master Of All to use as both of them offers HP increment overtime.
With one slot filled with the active ability now, we have two more skill slots where we can equip two passive skills. In one slot we can either equip Kelly's Dash or Maxim's Gluttony to help players in the game to either run quickly or use medkits faster. Whereas on the other slot players can either equip Jota's Sustained Raids or Hayato's Bushido whichever suits the player's battle style.
Follow our Instagram handle to participate in the huge DJ Aloks Giveaway and to stay updated with the latest news of the gaming and eSports scene.
Also Read – B2K vs Pahadi Gamer: Who Has Better Stats In Free Fire For October 2021?