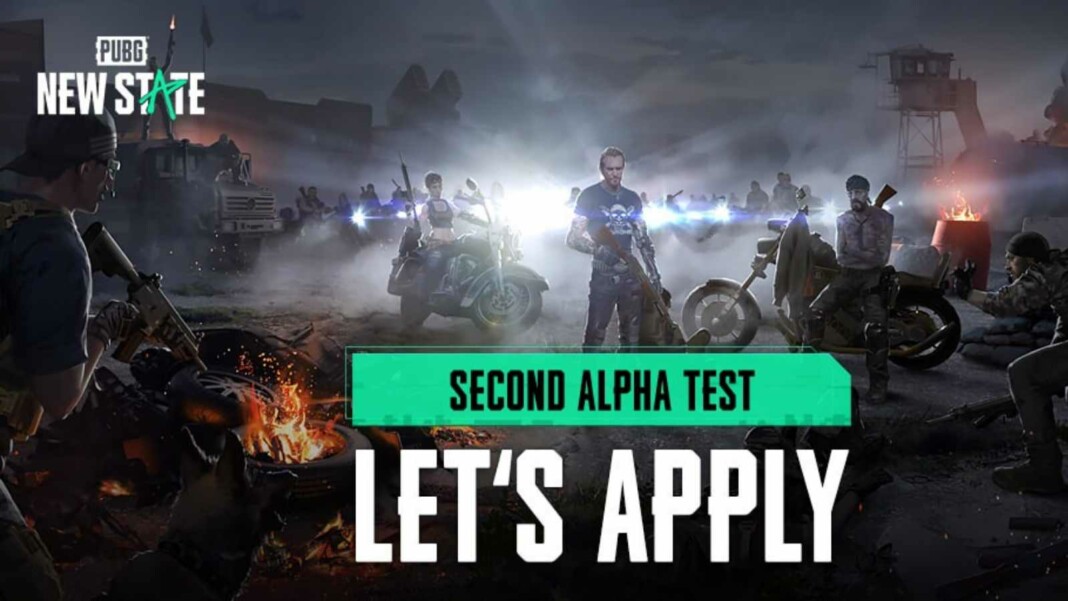 Players of certain regions can now apply to become a tester for PUBG New State as Krafton has opened the portal of applications for the second phase. Both android and iOS users will be able to register for the second alpha test. This article will guide you towards the registration process.
Set in the year 2051, PUBG New State promises to bring a never-seen before battle royale experience for the players. The game's graphics is set to surpass the standard conventions of mobile gaming. Players will jump in a new battleground called Troi which will feature advanced vehicles as well as weapon customization options which will force the players to change their survival tactics. Krafton had opened the pre- registrations for the game from 25th February,2021 only for android devices but having surpassed 20 million pre-registrations, Krafton is going to open the pre-registrations for iOS users shortly.
The first alpha test was conducted for the players residing in the regions of USA. However, the second alpha test promises to include a wider audience as players from Asia, MENA & Turkey regions will be able to apply for the alpha test.
PUBG New State: How to register for second alpha test?
Players residing in the regions of Asia, Turkey and MENA will be able to apply for the second phase of PUBG New State. Unlike the previous phase, both android and iOS users can apply for the current alpha test. The process of registration is mentioned below:
Players need to visit the official website of PUBG New State and tap on the Apply for second alpha test option.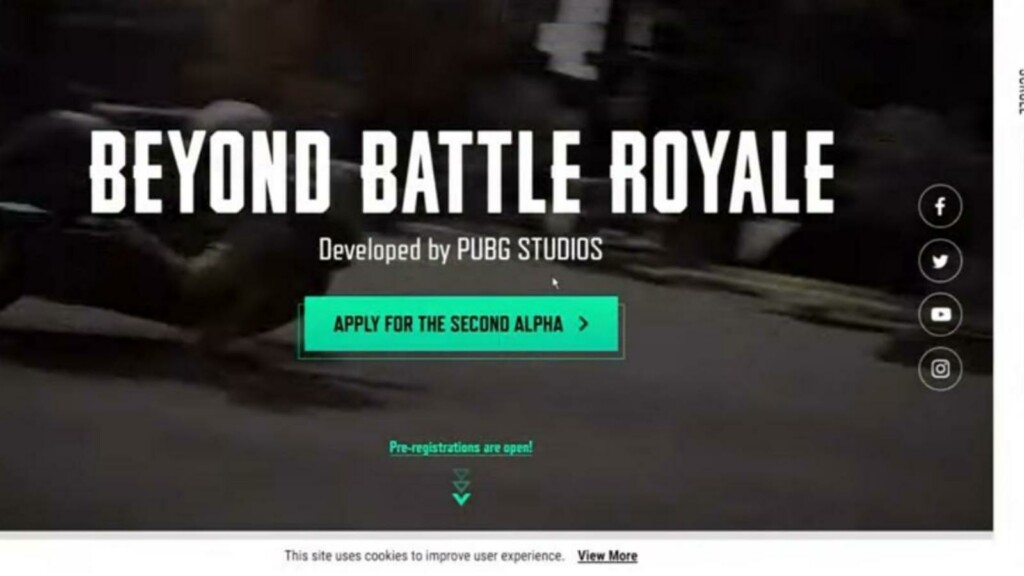 Players need to click on the apply for alpha test option again and agree to the terms and conditions mentioned. After that, choose the device for which you want to apply for.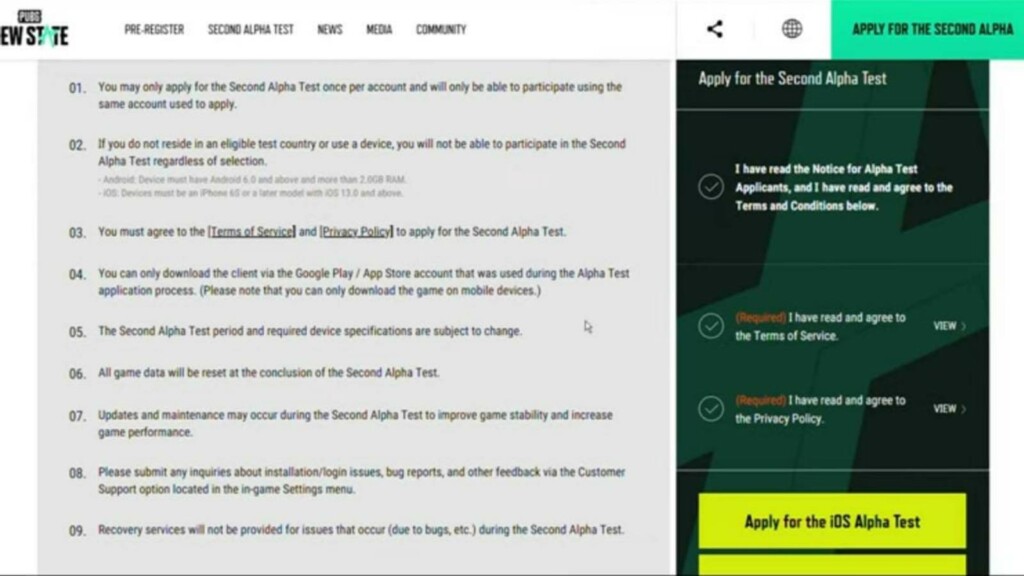 Read the necessary details and provide your e-mail ID. Your e-mail ID should be valid as the officials of PUBG New State will inform you whether you've been selected as a tester on your e-mail ID. A dialogue box will appear where players need to click on confirm option and they'll be registered for the second phase of alpha test.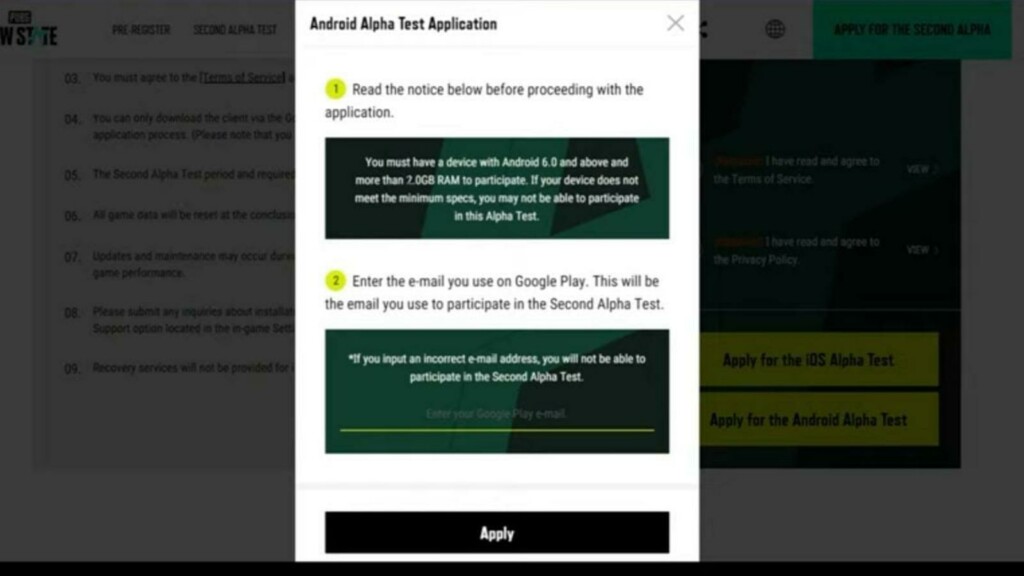 Related: PUBG New State: Krafton announces the next phase of alpha test, registrations to commence today
Schedule for second alpha test
Registration period: August 9th – August 23rd
Alpha Tester selection announcement: August 26 at 10 AM SGT (UTC +8)
Pre-download phase – August 26 to August 27
Alpha Test period – August 27 to August 29
List of countries selected in the second alpha test
Asia
Cambodia
Hong Kong
Indonesia
Japan
Laos
Macao
Malaysia
Maldives
Myanamr
Nepal
Philippines
Singapore
South Korea
Sri Lanka
Chinese Taipei
Thailand
MENA & Turkey
Bahrain
Egypt
Iraq
Jordan
Kuwait
Lebanon
Oman
Qatar
Saudi Arabia
Turkey
United Arab Emirates
Yemen
NOTE: Players residing in India will not be able to register for the alpha test as it has its own region specific battle-royale game i.e. Battlegrounds Mobile India.
Also Read: PUBG Mobile Bans 1,080,773 accounts for using hacks and cheats this week!