The newest GTA 5 Online DLC introduced a new property for players to run. The Autoshop features 2 different parts. One of them is the vehicle service business where the player has to modify a car according to the specified upgrades. After this, the player has to deliver the vehicle to the specified location for a commission. The other part of the Autoshop features mini-heist style missions called contracts.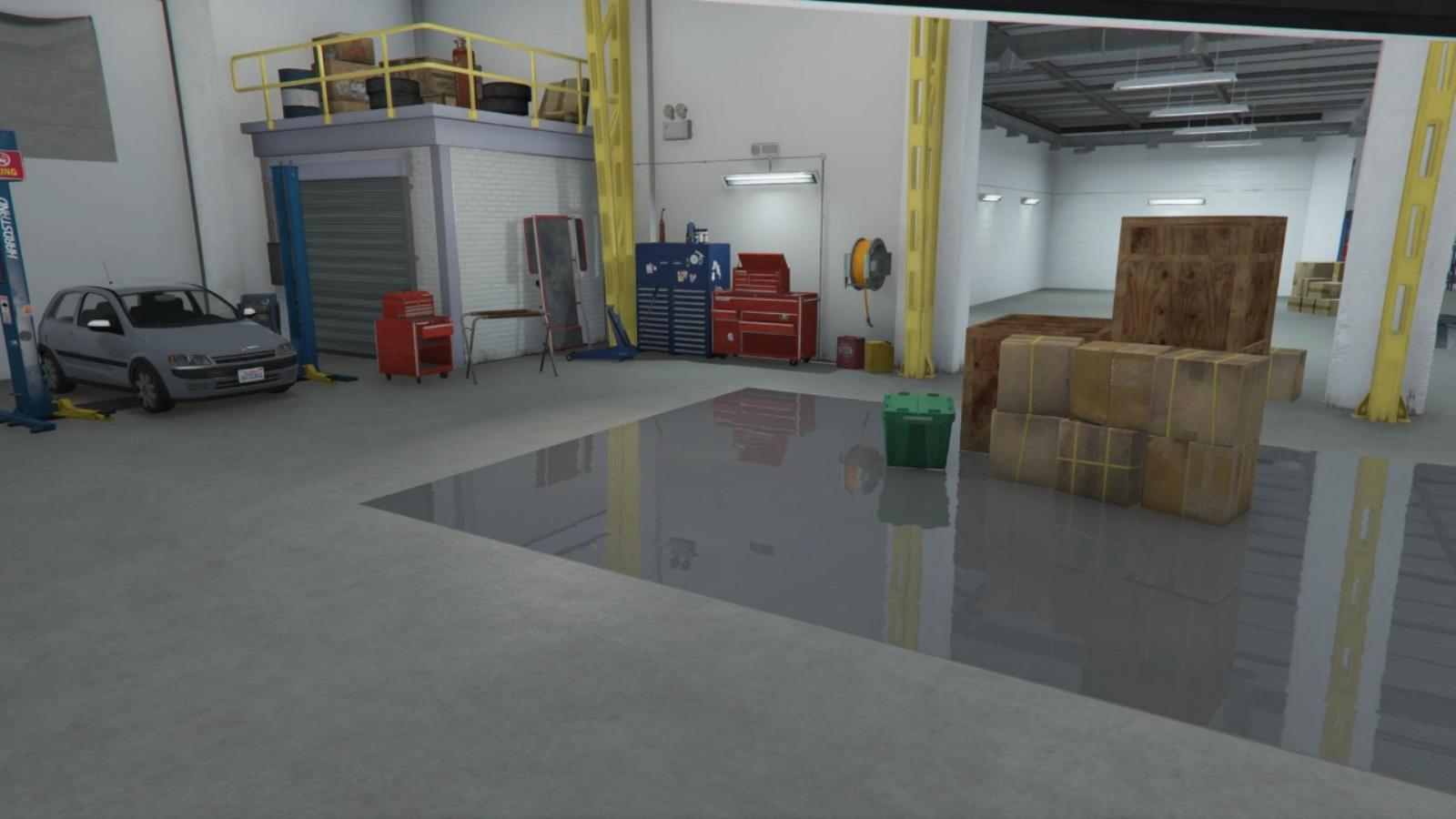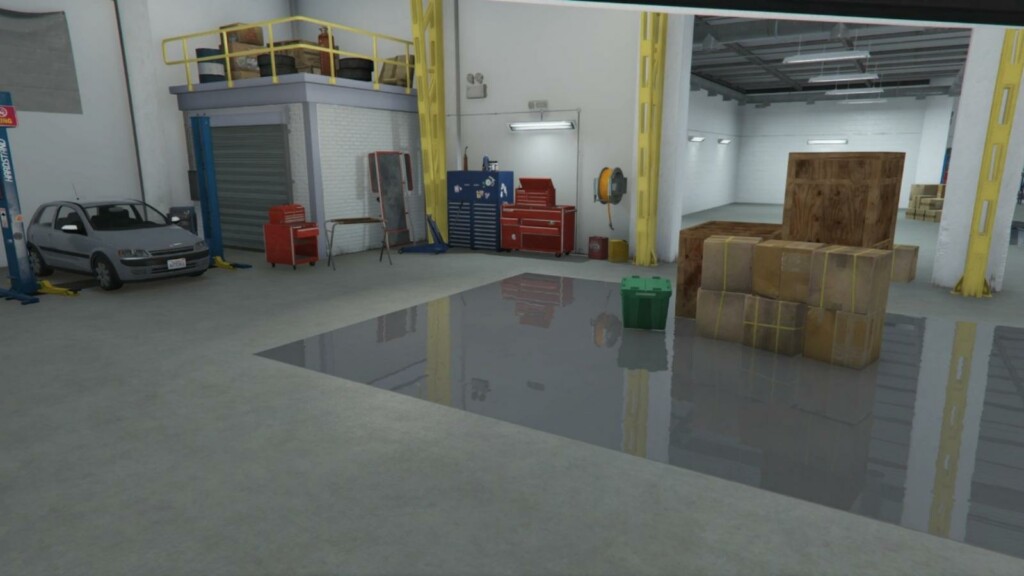 Related: GTA 5 auto shop explained: all you need to know about the new property.
How to start contract missions in GTA 5: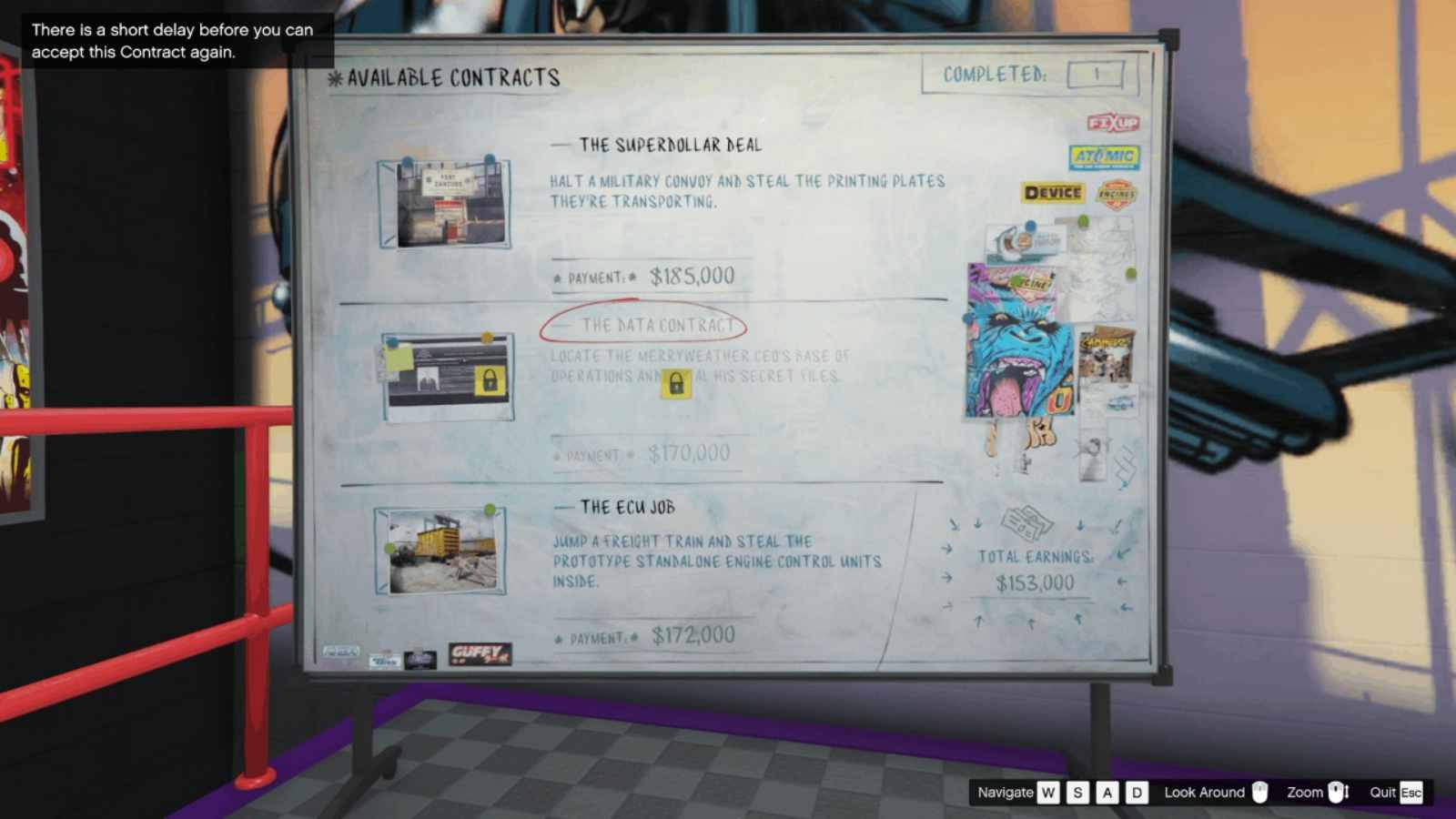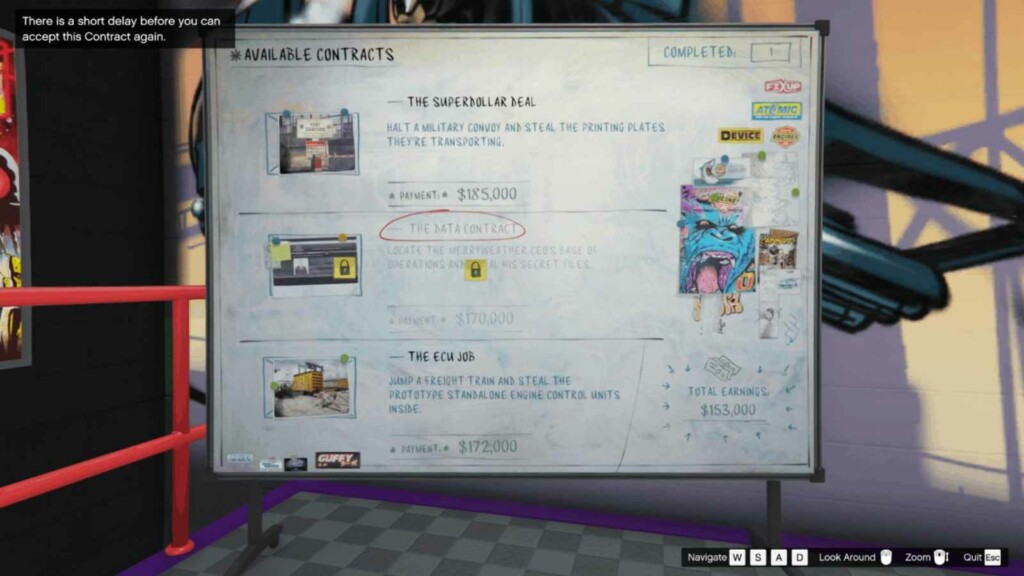 Contract missions are mini-heist style missions featuring 2 setup missions and a finale which can be done solo or with up to 4 players in total. The steps to start up the contact missions are:
Step 1: Enter the Autoshop and head to the upper level.
Step 2: Approach the whiteboard listing different jobs. This is the contracts board.
Step 3: Press 'E' on the PC or the Right D-Pad on the consoles.
Step 4: Choose the Job you want to start up.
Step 5: Choose a setup you want to complete.
Step 6: Repeat again till all setups are complete and repeat again to play the Heist.
Also Read: Rockstar gives players free money in GTA 5.