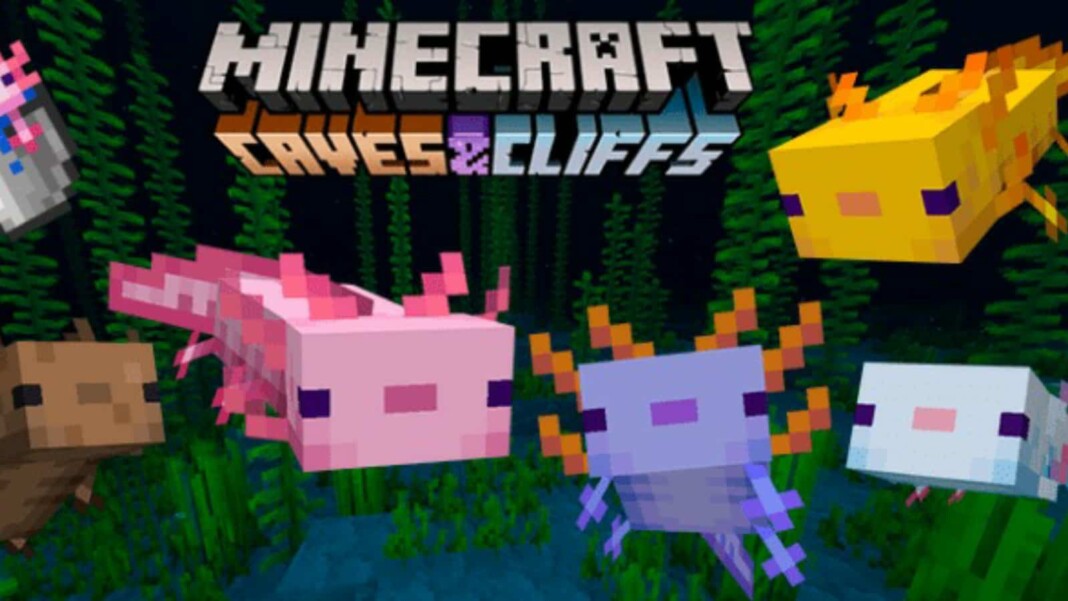 Minecraft 1.17 Caves and Cliffs update released just yesterday, and players are already amazed by the new mobs and new additions to the game. In this article we discuss, how to tame Axolotls in Minecraft Caves and Cliffs update.
The Minecraft Caves and Cliffs update has bought in many new changes but the players are the most excited about the new additions to the game. The new additions include new blocks, new recipes, new biomes and new mobs. Among the two aquatic mobs introduced in this update, the Axolotl definitely stands out.
Down below we discuss the Axolotl in Minecraft and some of the burning questions about the cute predator!
Axolotl in Minecraft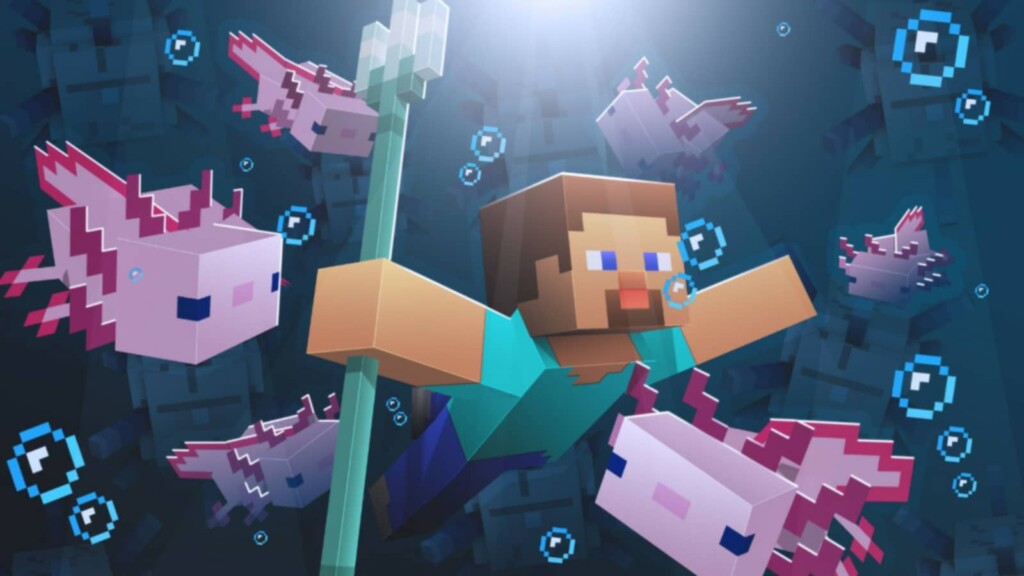 The Axolotl is a newly introduced Minecraft aquatic mob in the Caves and Cliffs update part I. Don't go by it looks, because it is a predator feared by many but is friendly to the players!
Related: Minecraft Caves and Cliffs part I: What time is the Minecraft update coming today, features to be included and more
The Axolotls are underwater creatures that are generally found in underground water bodies or rivers on the surface. These mobs are neutral to the players but will attack any hostile and neutral underwater mobs on sight, with dolphins and turtles being exceptions.
They even attack the Drowned and Guardians in Ocean Monument and even play dead when in low health! To read a detailed description of the Axolotl click here.
Due to their aggressive behaviour towards hostile mobs and cute appearance, they are a great ally to have for the players!
How to tame Axolotls in Minecraft?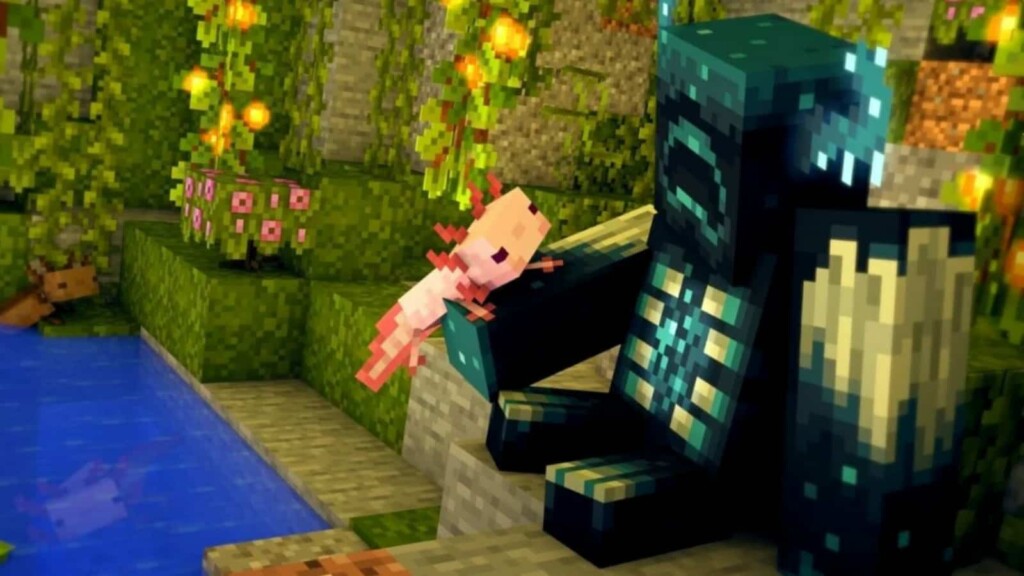 The Axolotls in Minecraft are already your friends! They cannot be tamed and made to follow you, but the players can use a Bucket, to carry them around. scooping up an Axolotl in a bucket gives you a Bucket of Axolotl!
What do Axolotls eat in Minecraft?
The Axolotls are aquatic mobs and thus they prefer to eat Raw Cod or Raw Salmon in Minecraft. Players can catch the fish by fishing and give it to the Axolotls to eat!
Where do Axolotls spawn in Minecraft?
The Axolotls are aquatic creatures and are generally found in underground water bodies in caves or in rivers of Minecraft.
Players can find Axolotls in most of the biomes with a river-body in Minecraft.
How to breed Axolotls?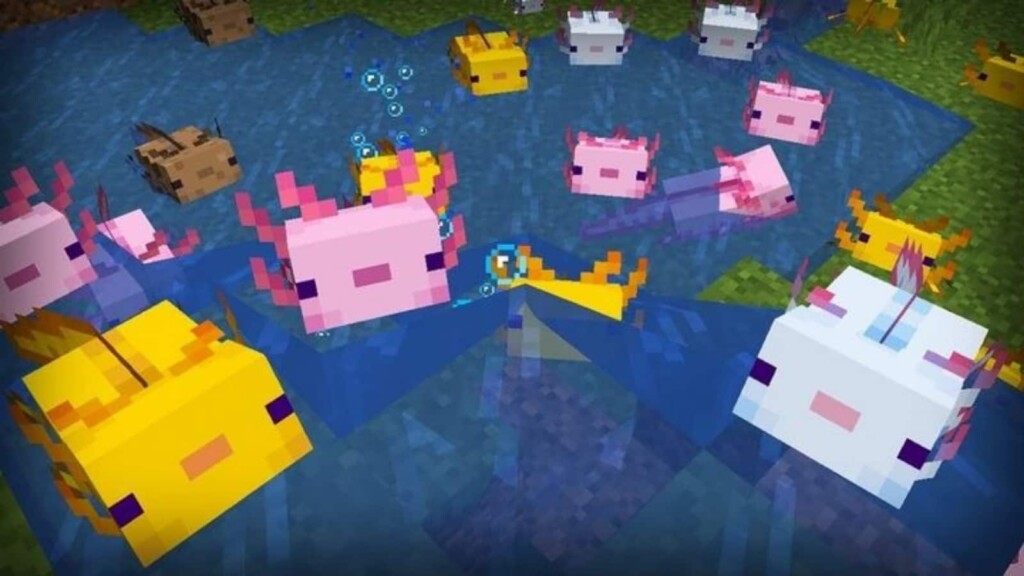 Players can breed two Axolotls by feeding them raw salmon or raw cod, after which they go into love mode and spawn a baby Axolotl.
What is the Rare Axolotl in Minecraft?
The Axolotls come in many colors from brown to pink. But the rarest color of them all is the Blue Axolotl with orange fins which has a rare 0.083% spawn chance.
That's all for how to tame an Axolotl in Minecraft and now players can go out and make their own Axolotl in a bucket friend!
Follow our Instagram page for more updates on gaming and esports!
Also read: Top 5 Deadliest Mobs in Minecraft!