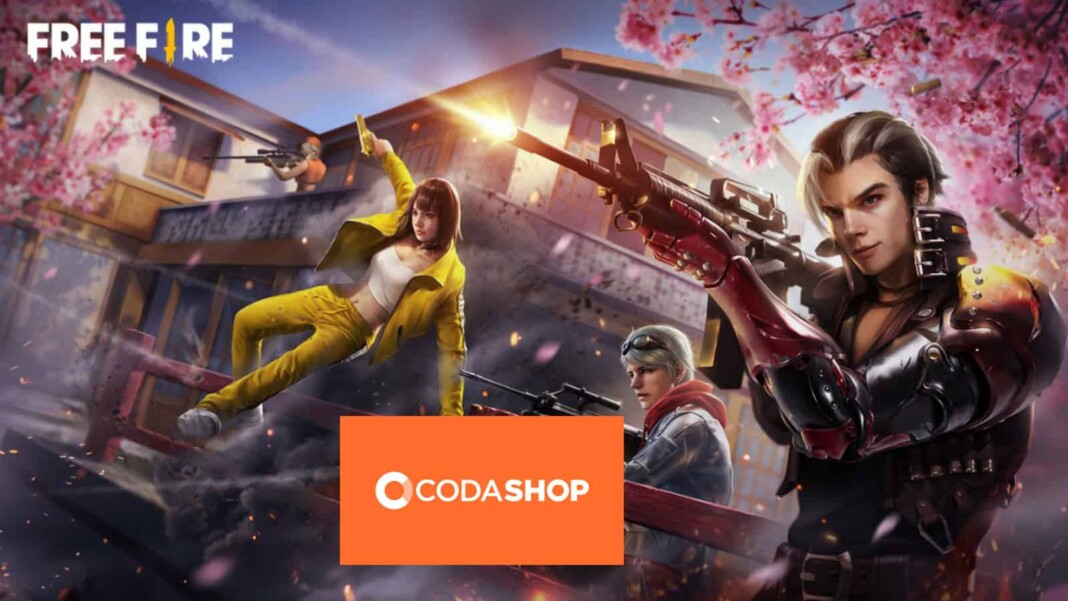 Top up Free Fire diamonds from Coda shop for recharging the in-game currency of this popular BR title. However, there are several ways to top up Free Fire diamonds, Coda shop is a trusted source for buying diamonds.
Free Fire has launched its new Rampage New Dawn Update (OB28) on June 8, 2021, which has brought several modifications, features, character and a pet. Several events have also made available offering multiple exclusive items up for grabs. However, most of these items require diamonds.
Every game has its own in-game currency which has to buy with real money. Similarly, in Free Fire, the game has diamonds as its in-game currency which it uses to buy bundles, skins and many more. There are many ways to top-up diamonds some people try to buy diamonds from Third party websites, to get discounts as they feel that topping-up diamonds in-game is expensive. Some third-party websites are not suggested as they can contain some harmful files that are problematic.
Let us discuss how to top up Free Fire Diamonds on Coda Shop for June 2021.
Read More: OP Vincenzo vs Ajjubhai (Total Gaming) – Who has better Free Fire stats in June 2021
Top Up Free Fire Diamonds on Coda Shop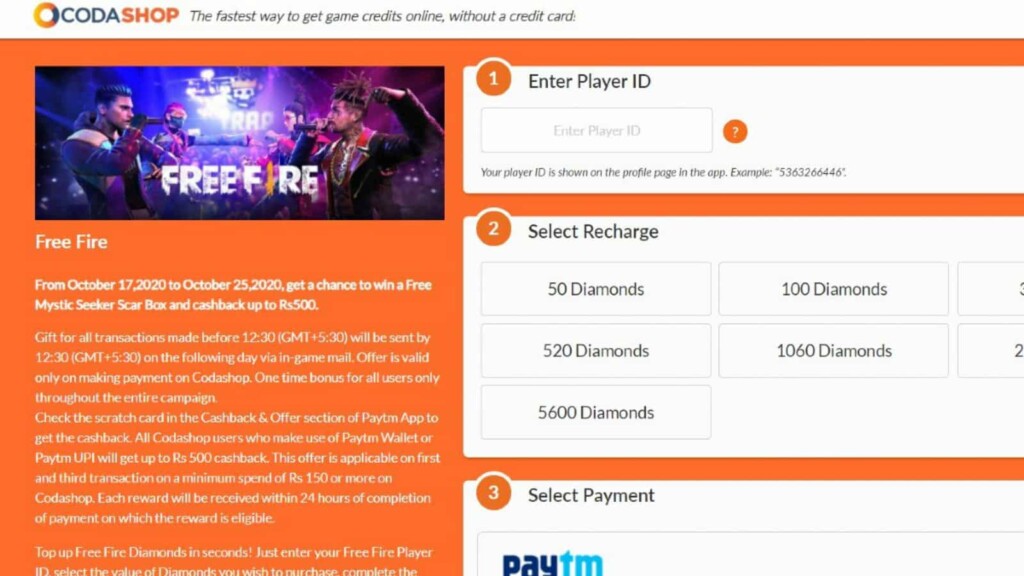 Several players doubt that using third-party websites are harmful to buying diamonds and it is true. But Coda Shop is one of the most used and trusted websites for buying Free Fire diamonds. Hence, it is suggested and moreover, it has great deals for those who top up diamonds from their site.
To get diamond in Free Fire, you have to do Top Up. You can do the same from the in-game Store or other sources like Garena Top Up centre, Games Kharido and Coda Shop as well. As mentioned earlier, Coda Shop is a Free fire Diamond Top-up site where you can do diamond top-up at good discount rates. To top up diamonds at good offers there are many third-party websites. Coda Shop is one of the most trusted websites that you can rely on to top up diamonds at very good offers.
Following is a step-by-step guide on how to top up diamonds from Coda Shop.
Step 1: Open any web browser on your device and head to the official site of Coda Shop. Click here to get redirected to the official site.
Step 2: Select 'Free Fire' under the 'Direct Top-up' section to proceed.
Step 3: Then, Enter your Free Fire ID in the given box and select the number of diamonds as per your requirement from the displayed top-up options.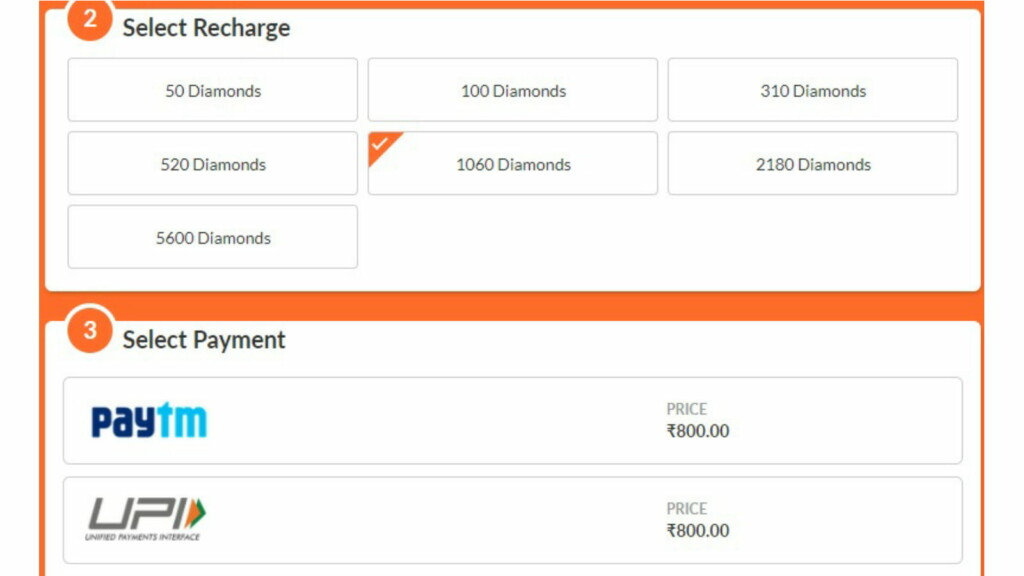 Step 4: After selecting the number of diamonds, the price for the selected diamonds will be shown adjacent to the payment methods. The available payment methods are:
Step 5: Choose an available payment method to complete the process. The purchased amount of diamonds will be credited to your account.
---
Also Read: Top 5 Best Female Characters for Free Fire Clash Squad Season 7