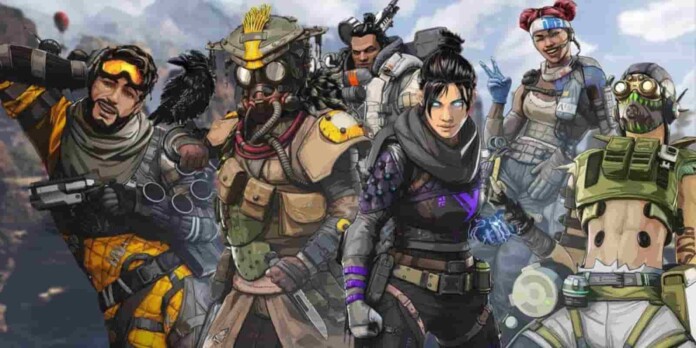 Apex Legends Mobile lets players unlock all agents in its mobile version which is finally released for early access in the play store for androids after Respawn and EA had teased their first limited mobile test rollouts for Android and, later, iOS devices. The news broke in the blog on the official website by Chad Grenier, the game director of Apex Legends. The game has been ongoing for a long time and, based on their early impressions, the hard work was profitable because Apex Legends Mobile deserves a AAA mobile game.
The first Mobile testing of Apex Legends Mobile is done in the countries of India and the Philippines as per sources said earlier. Agents have always been the POI in Apex Legends, be it mobile or PC gaming. To keep the legend alive, Apex Legends has introduced agents in mobile gaming as well, and while one agent is free, players need to unlock all agents introduced for a wide spectrum of choice in their gameplay in exchange for Apex coins.
Here's how you can unlock all agents in Apex Legends and what they are worth.
Unlock All Agents Using Apex Coins:
Since the developers from the PC and console versions of Apex Legends will design the mobile version, it was probable that the game has five primary agents during Season 1, icncluding Bangalore, Caustic, Bloodhound, Octane, Watson, and Wraith will are the five legends in Apex Legends Mobile Season 1.
While Bloodhound is a default character that is unlocked to all users, players need to unlock all agents excluding Bloodhound using Apex coins within the game to exploit all their abilties.
#1. Wraith
Wraith is the rotational expert in Apex Legends Mobile and can be used in various ways in apex legends mobile agents to play both aggressively and passively. She possesses skills including Voices from the Void, Into The Void, and her ult, Dimensional Rift.
She can be unlocked by players by spending 688 coins.
#2. Octane
Octane, a pretty straightforward mobility-focused agent, has access to three abilities: one Passive- Swift Mend ability, which is always in effect; one Tactical ability- Stim, and an Ultimate ability, Launch Pad which requires charging over time.
Octane can be unlocked at 688 Apex coins by the players as well.
#3. Bangalore
Bangalore is the demolition expert who knows how to cover her team when ambushed. Her abilities: the passive ability "Double Time", tactical ability "Smoke Launcher" and Ultimate ability "Raging Thunder", makes her one of the most reliable but tremendously powerful agents both for escaping danger and repositioning for a flank attack.
As usual, she can be unlocked at a lumpsum amount of 688 coins.
#4. Wattson
Wattson is a starter agent in the apex legends mobile. Her tactical ability, "Perimeter Security", passive skill, "Spark Of Genius", and her ultimate skill "Interception Pylon", give her a slower playstyle and great at defending chokepoints and small interior areas.
As likely, she is also unlockable at 688 coins like the rest of pact.
#5 Caustic
Caustic is the only apex legends mobile agents who uses his smoke to confuse the enemy. The Gas Trap and the Gas Grenade can be lethal if enemies do not rotate early on. His passive ability, "Nox Vision", tactical ability "Nox Gas Trap", tactical ability "Nox Gas Trap", and ultimate ability- "Nox Gas Grenade" makes him lethal if enemies do not rotate early on.
He, like his roster, can be unlocked at 688 coins in the game.
Bloodhound, the free agent for all, is unlocked in the base game. Bloodhound is a fast-paced Recon Legend great at pushing the enemy in their base, with Tactical ability, Eye of the Allfather, Passive Ability- Tracker, and Ultimate Ability- Beast of the Hunt. Players should be exploiting as much as they can for the best experience in gameplay and to keep their legends alive.
---
Also Read – Is Apex Legends Mobile the New Alternative to PUBG Mobile?