Minecraft has a variety of items that can be used in costumes for Halloween parties and for the festivities of Halloween. Here is how to wear a Mob Head in Minecraft to match your costumes during the spooky season.
Mob Heads are one of the most elusive items in the game that can be obtained through natural means. They mainly serve a cosmetic purpose in the game and can be worn on the head as a mask which can be scary and in theme with Halloween. these come in a variety of forms from every mob in the game, but getting them can be difficult.
Here is how to get Mob head and how to hear them as a mask!
Mob Head in Minecraft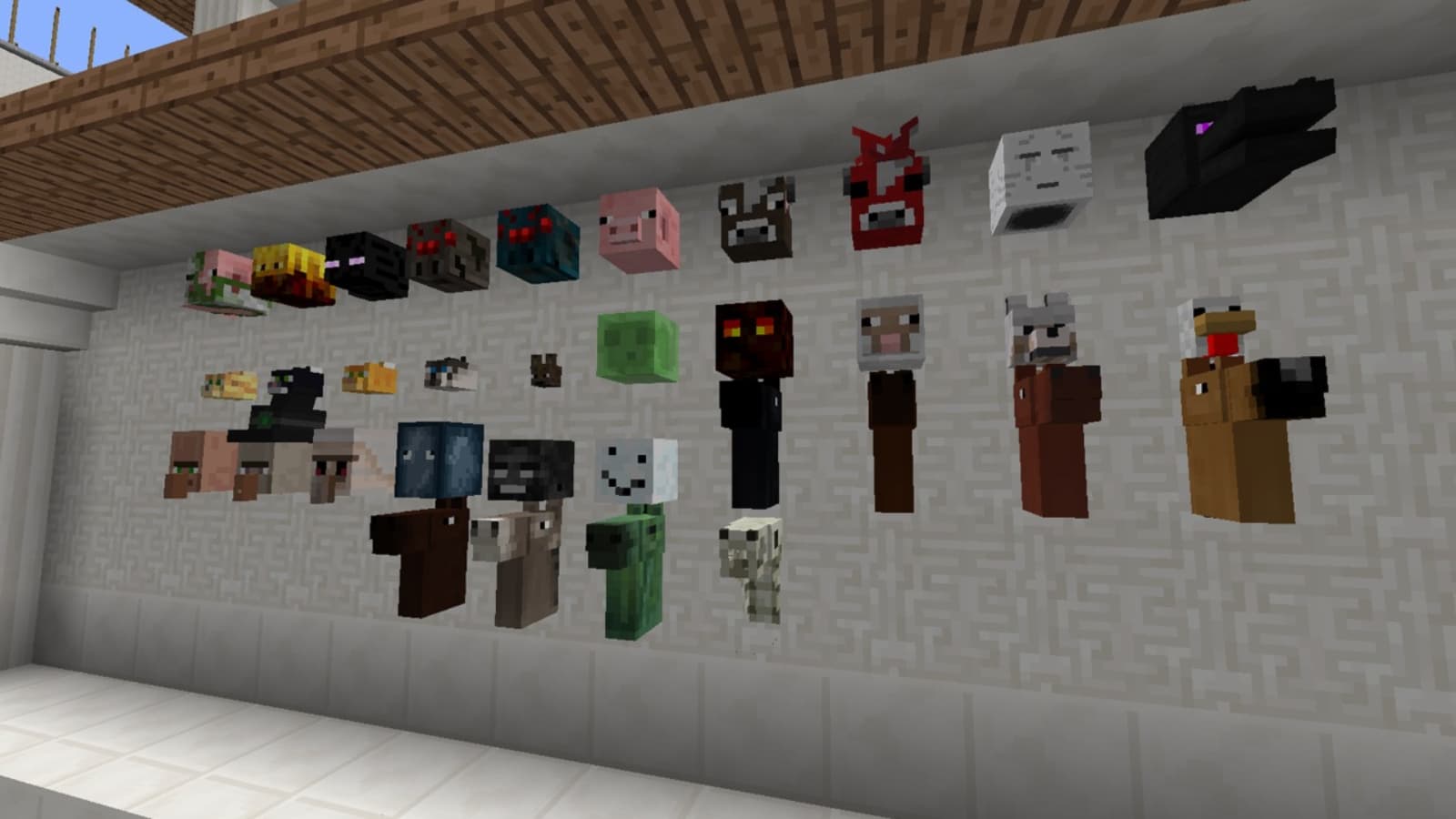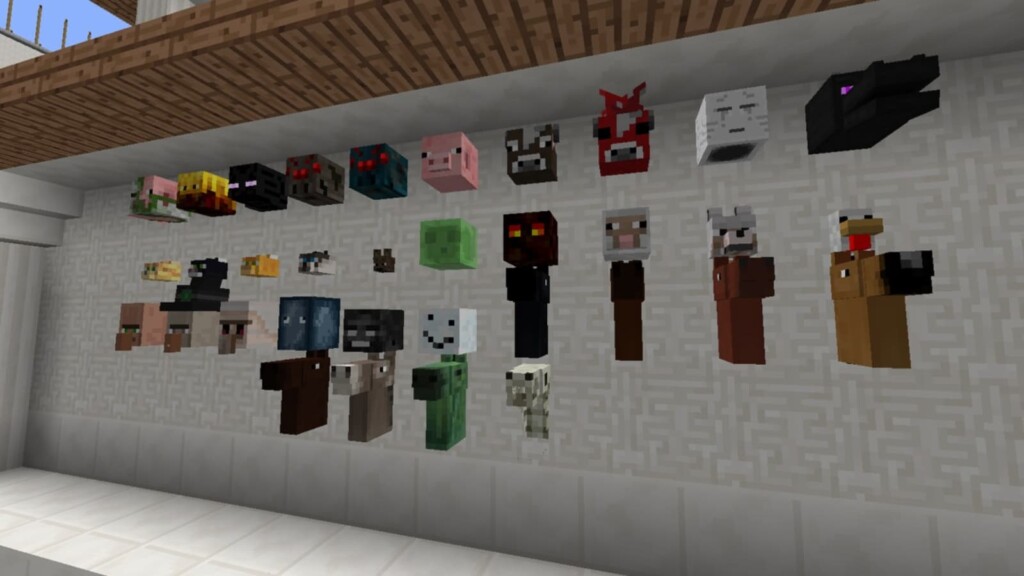 Mob Head in Minecraft are a special drop of the heads of the mob that can be used in a few purposes and is used as a cosmetic.
Related: Steps to make Carved Pumpkin in Minecraft for Halloween!
Mob head in Minecraft cannot be found in the natural world as loot except for Wither Skeleton heads and the Ender dragon head. These can be obtained by killing Wither Skeletons and abroad an End Ship respectively.
But for all the other mobs, payers need to create a more secret and complex procedure. The mobs will only drop their head when a Charged Creeper explodes near them and kills them. This can be very hard to do because Charged Creepers only spawn when lightning strikes them.
However, with the introduction of the Lightning Rod this task has been made simpler. Players can lure a Creeper near a Lightning Rod during a Thunderstorm, and when the lightning strikes, the Creeper will transform.
Players then need to make them explode near the desired mob whose head the player wants. Even if simplified by a lot, this is a long drawn out procedure and can be quite hard to follow.
How to wear Mob Heads in Minecraft?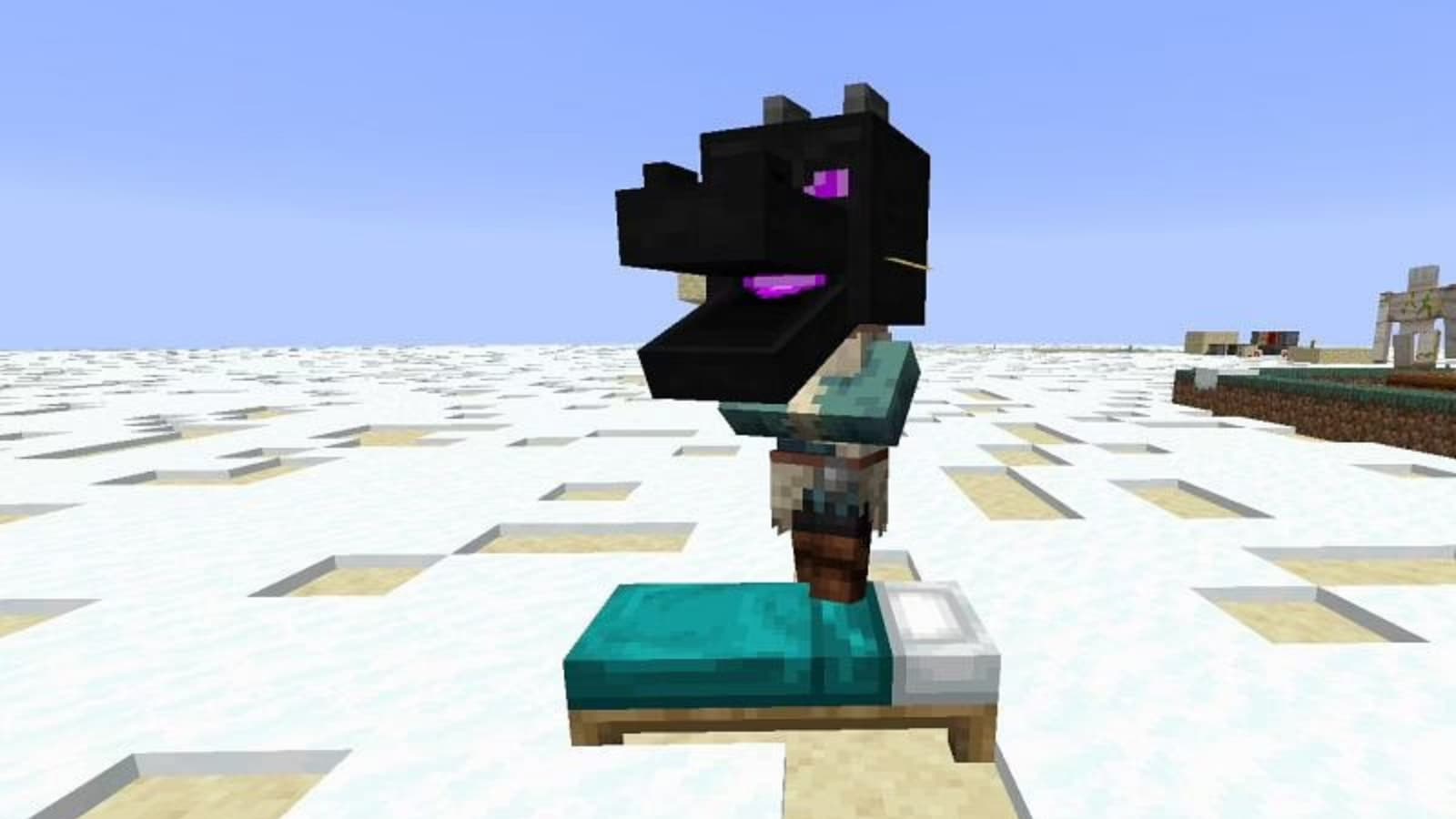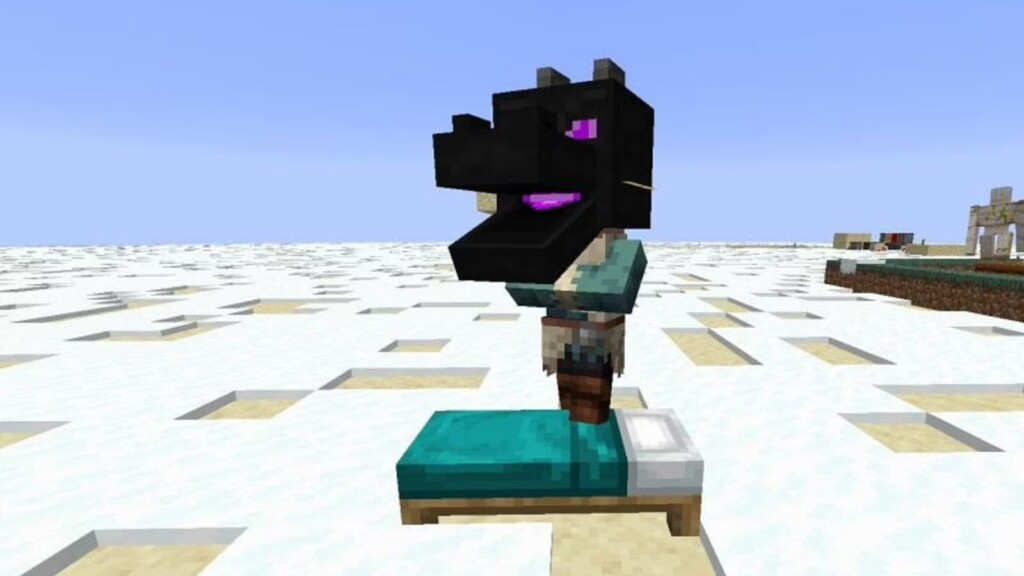 Players can use the mon head as a helmet which is a great way to start a Halloween Party as well as gives some stealth effects.
The corresponding mobs heads will reduce detection by 50% near Skeletons, Zombies and Creepers. It also hides the player from other player's locator maps. However, one downside is that it hinders the view if the player is playing on first-person mode.
To wear a Mob head simply do the following:
Acquire the Mob Head in your Inventory.
Open your Inventory and place the Mob Head in place of the Head slot or the Head Armor slot.
The Head will now take the shape of the mob heads and you are ready for a party!
Follow our Instagram page for more updates on gaming and esports!
Also read: Minecraft Update 1.17.41 for Bedrock: Patch notes!