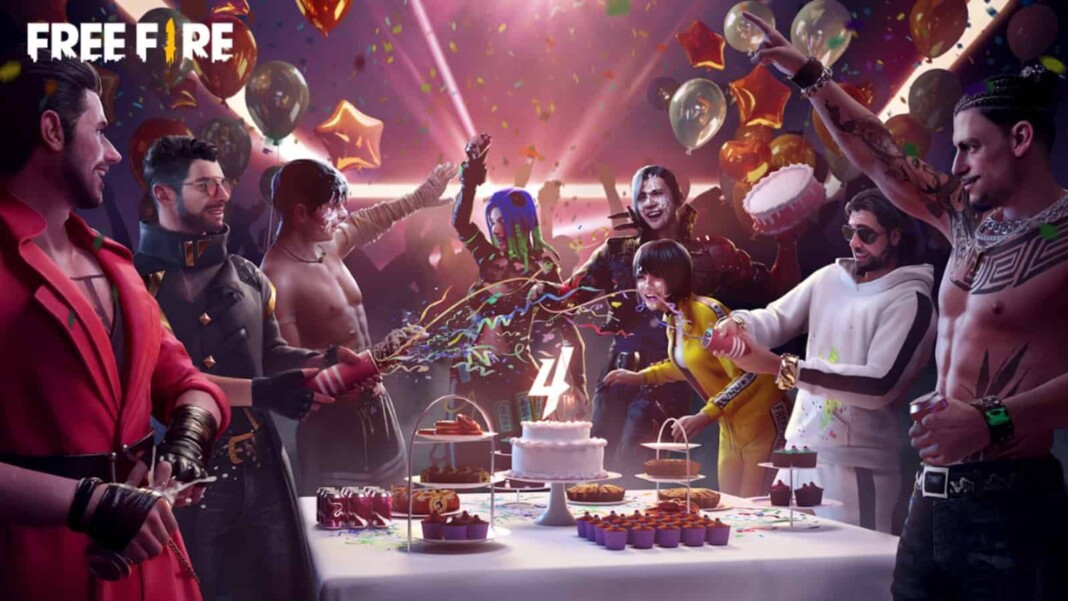 How to win every ranked match in Free Fire MAX? This article will share the best tips to get the best out of every ranked match in Free Fire MAX, which is the enhanced version of Garena's ultimate Battle Royale Game. Characters, pets, gameplay modes, and other distinct in- game elements are available in the game. It has 2 main gameplay modes: Battle Royale mode and Clash Squad mode, each with its own ranking system.
The game is indeed a fast-paced BR title, with every match lasting about 15 minutes. Also for players who are well-versed in the game, achieving a booyah can be difficult sometimes. There's a few things that gamers should keep in mind while playing matches in order to win battles and, ultimately, the match. Free Fire MAX is the enhanced version of FF that was released on September 28, 2021 globally. The new version has come with new features like Craftland & 360-degree lobby. Players were excited to try out the game as it comes with enhanced graphics and mechanics or other improvised visuals.
Let us know a few tips for winning every ranked match in Free Fire; these tips can also be used in competitive matches.
Note: These tips are for defensive gameplay.
How to win every ranked match in Free Fire MAX
5. Looting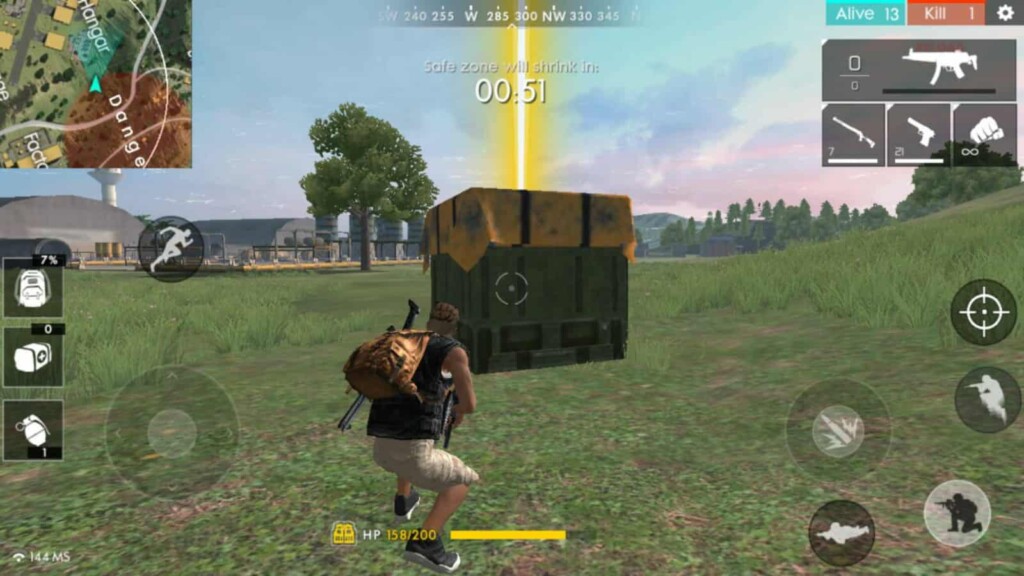 Looting is also affected by where you have dropped. Your team members must also loot by dispersing all across landing zone. Moreover, they must not be too far from each other. Choose your absolute favourite arms and include all those certain necessities such as gloo wall grenades, grenades, smokes, ammo, healings, and safety. After you've finished looting, gather your team and rotate to certain other locations.
4. Survive
Surviving is all that is required to win the match. In Free Fire, stick close to vending machine locations. If you've a player who has been knocked out or eliminated, you can quickly revive him with tokens. It's worth noting that there will be a slew of opponents near vending machines, and you'll either have to attack them or hide. Ensure all of your fellow players are close quite to each other to battle together.
Read More: Free Fire Watch to Win event for 29th October 2021: Get Free characters, vouchers and more!
3. Safe landing
Landing is among the most key things of a match, and hitting the ground in the wrong spot will transmit you to the lobby as shortly as you get off the. Know or be conscious of all locations on the map and select a landing spot where you can overcome any obstacles that may arise. Check where players are going as well as the amount of players in the cabin, as this may help you to make your upcoming step. Check that your fellow players remained close to you when you landed.
2. Gloo wall usage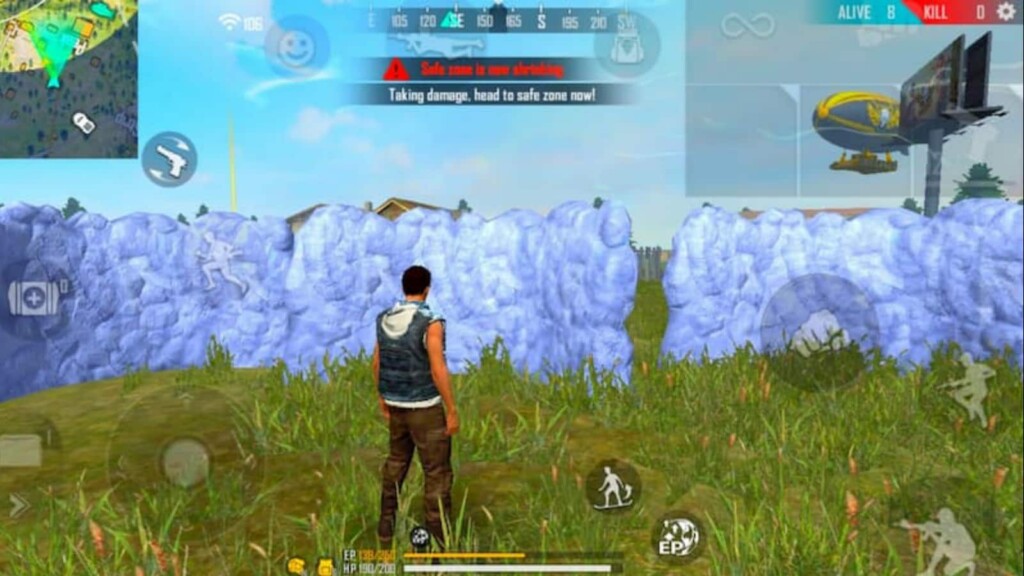 Gloo walls are one of Free Fire's distinct inclusions. It serves as both a potential and a barrier protection cover for players against adversaries. They can be used for both offensively and defensively gameplay. These are especially useful in the final zone. Utilize them and make much use of them. Click here to learn how to use Gloo walls effectively like a pro.
1. Usage of characters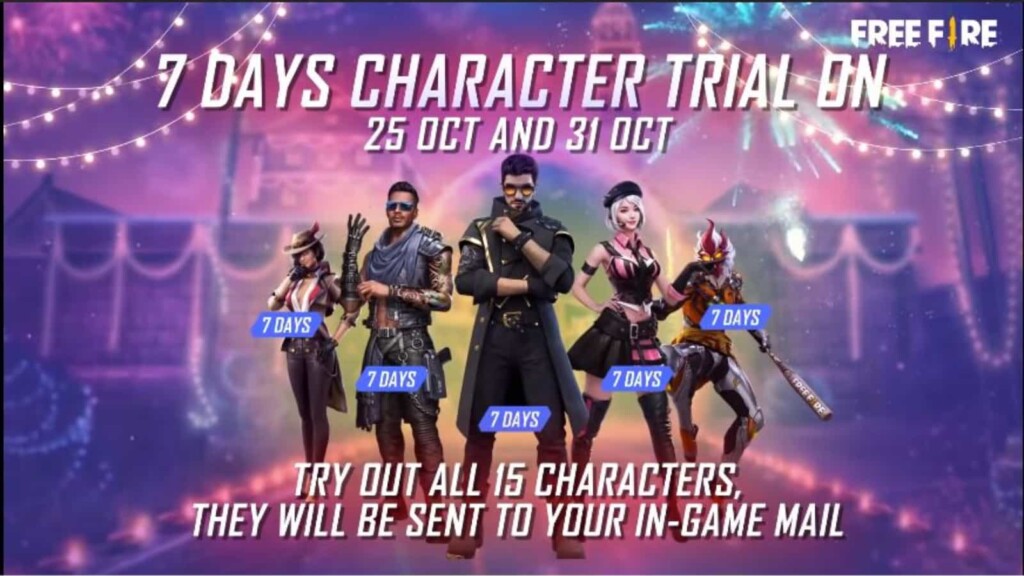 Characters and pets are fantastic additions that can significantly improve your overarching gameplay. Both have exceptional skills and abilities that can come in handy on the battleground. Choose a suitable character and pet, and ensure that your fellow players do the same. You can also combine characters so that you have a variety of abilities at your disposal.
Also Read: Free Fire Diwali Top up 3: Get Gloo wall and weapon loot crate!