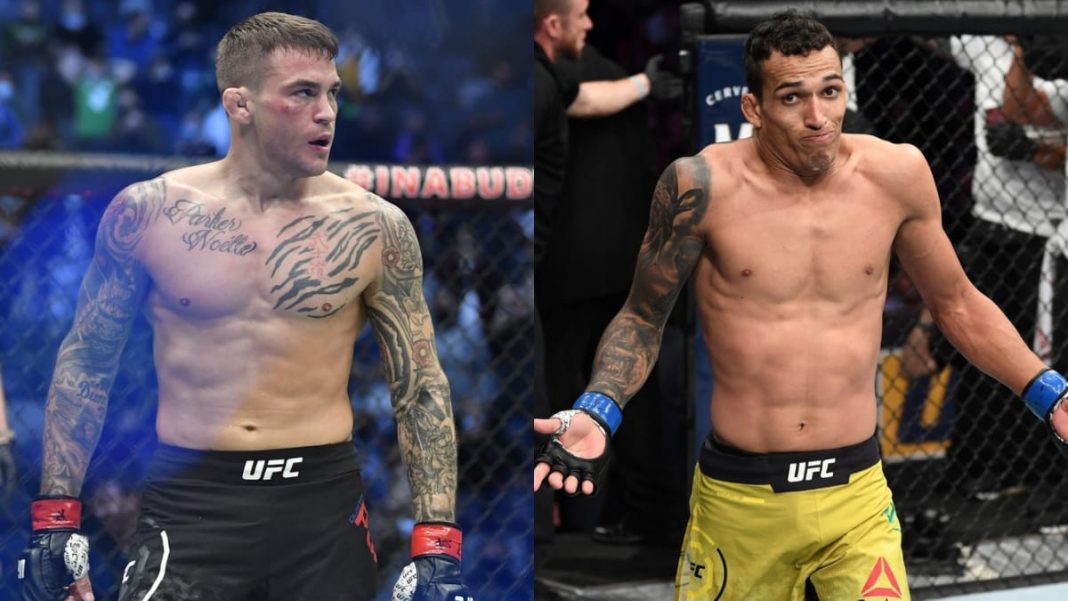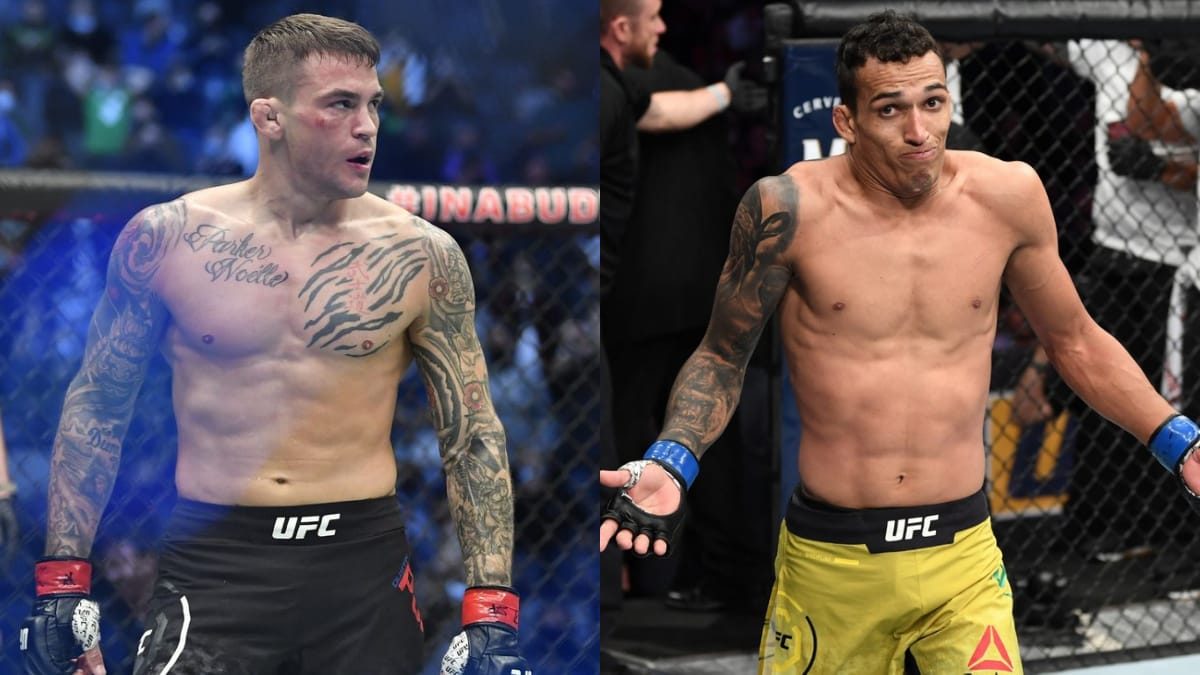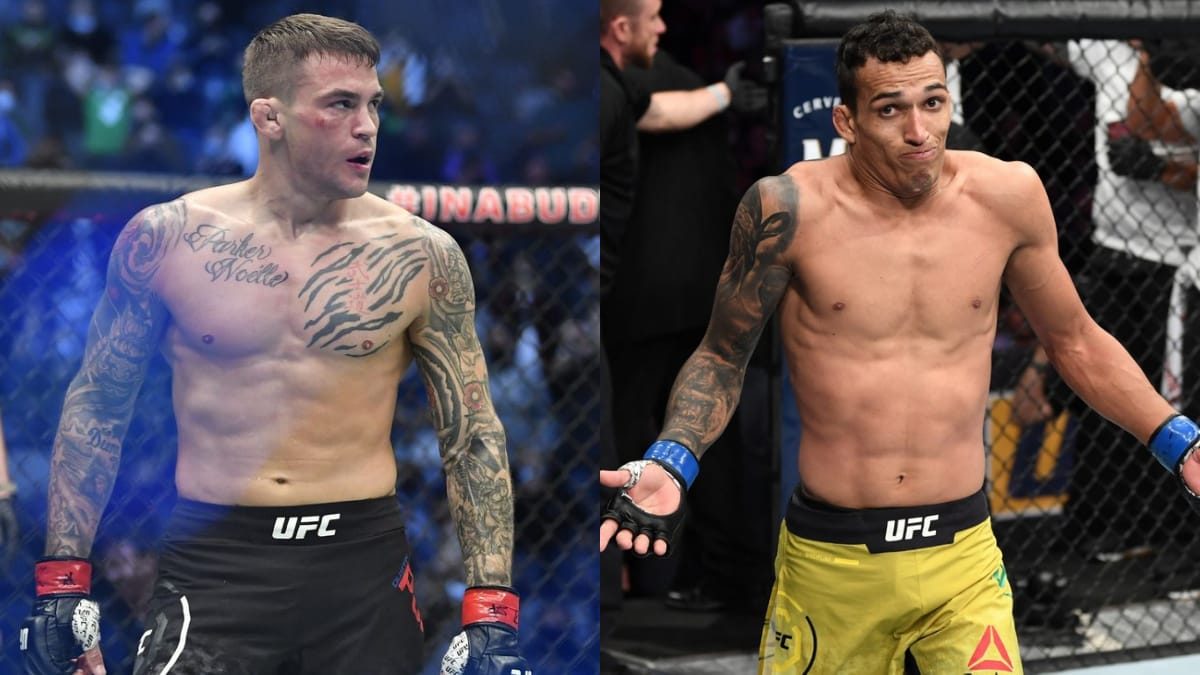 Dustin Poirier defeated Conor McGregor in a rematch at UFC 257, he knocked McGregor out in the second round and gave him his first knock out defeat inside the octagon.
Now after the score is even between Conor and Poirier, both of them are ready for a trilogy fight. Conor recently announced it via Instagram that this trilogy match is going to happen and he wants it to happen before summer.
Dustin also took to Twitter and said, "You know we are going to do it a 3rd time." Charles Oliveira also replied to this tweet and wrote, "Hum… So don't you wanna face me for the 155's gold? Who's next then? Who I need to beat to have this lightweight belt around my waist?"
Charles Oliveira is on an 8 fight win streak and he is looking for his title fight forever, he dominated Tony Ferguson in his recent fight and he is the number one contender for the title, but who would he face for the title match remains the question.
Dustin Poirier is happy to watch Chandler and Oliveira for the title
UFC was planning Charles Oliveira vs. Michael Chandler for the title after Chandler's stunning debut against Dan Hooker at UFC 257. Dustin Poirier is all about money and championship at this point.
He commented on this fight and said he is happy to watch them compete for the title and then he can get his title shot against whoever holds the title, but maybe he'll face Conor first in a trilogy match before summer.
Also read: "All you do is b*tch out, you don't want no squabbles from a real fighter," Tony Ferguson trashes Nate Diaz on Twitter.