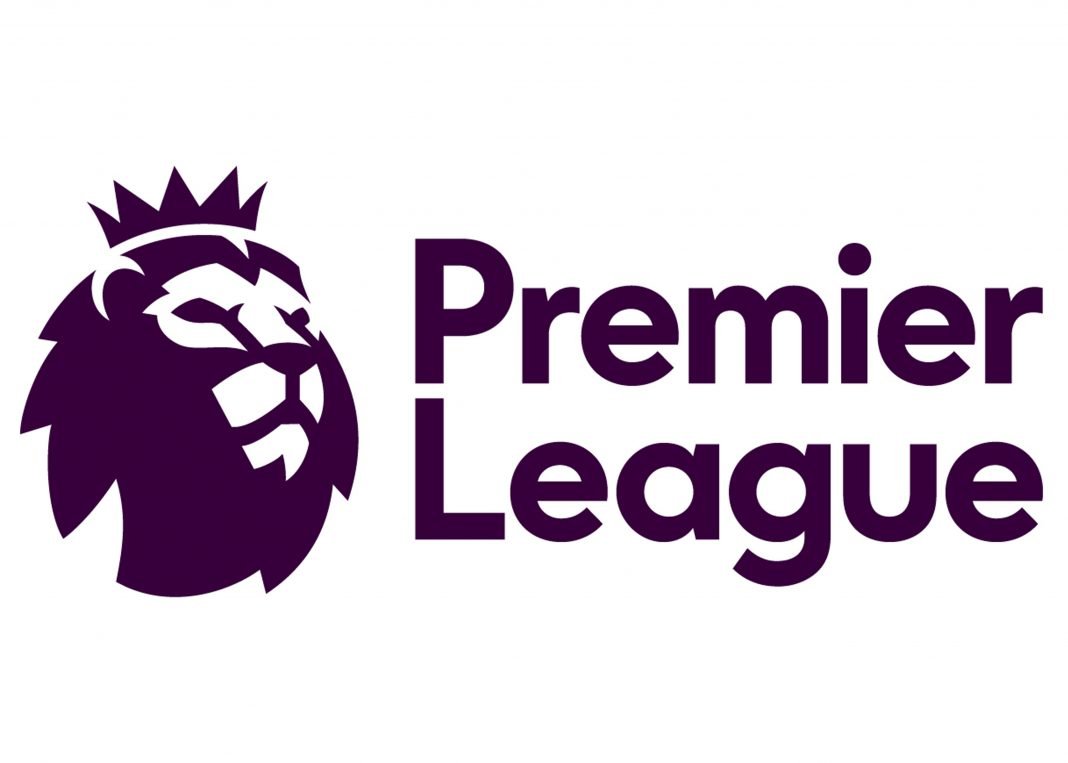 A total of 41 goals were scored in the jaw-dropping weekend of the English Premier League. Two of the best clubs in England, Liverpool and Manchester United suffered one of their worst defeats in recent times.
Manchester United were thrashed 6 – 1 by Spurs which would have brought a smile in the face of Liverpool fans. But the smile did not last long as they were thrashed 7 – 2 the same night by a less strong Aston Villa side. In this article, we take a look at similar humiliating defeats suffered by the Top 5 clubs in the English Premier League
Arsenal 2 – 8 Manchester United [August 28, 2011]
Arsenal tasted success and accomplished various things under Wenger's reign. But the same reign of Arsene Wenger became a nightmare for Arsenal later on. Wenger's illustrious management career at Arsenal did not end very well. His transfers became questionable and his tactics became predictable which resulted in several losses for the Gunners. During his last dance at the Emirates, Arsenal gave Wenger one of his worst defeats ever as they were thrashed 8 – 2 by Manchester United. Robin van Persie who scored one of the consolation goals left for Manchester United the next summer worsening Arsenal's situation.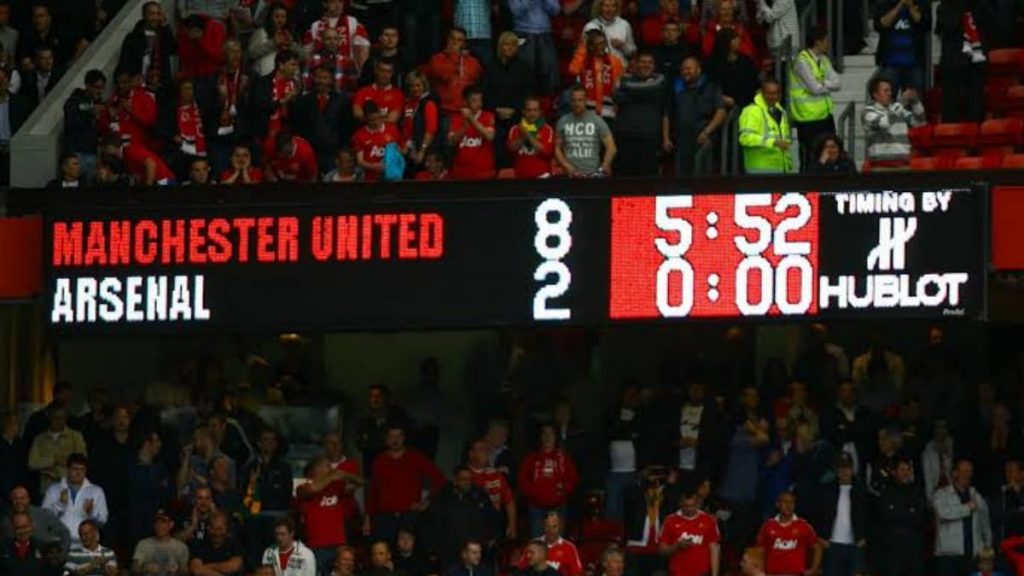 Chelsea 0 – 6 Manchester City [February 10, 2019]
Maurizio Sarri's time at Chelsea had quite a few shocking moments. His 6 – 0 defeat to Manchester City was the biggest of them all. Sarri was expected to change the fortune for the London side, however, the disappointing results and his relationship with players such as Kepa cut short his spell at Chelsea. This was their worst league defeat since Nottingham Forest thrashed them 7-0 in April 1991.
Liverpool 1 – 6 Stoke City [May 24, 2015]
Steven Gerrard would have dreamt of a fairytale end to his career at his Boyhood Club Liverpool as they faced Stoke City in his last game. Unfortunately, the midfield maestro who was set to move to LA Galaxy after the game was given a shocking and humiliating farewell by Stoke City as they thrashed Liverpool 6 – 1. However, Steve managed to find the net once in what was his last game for Liverpool.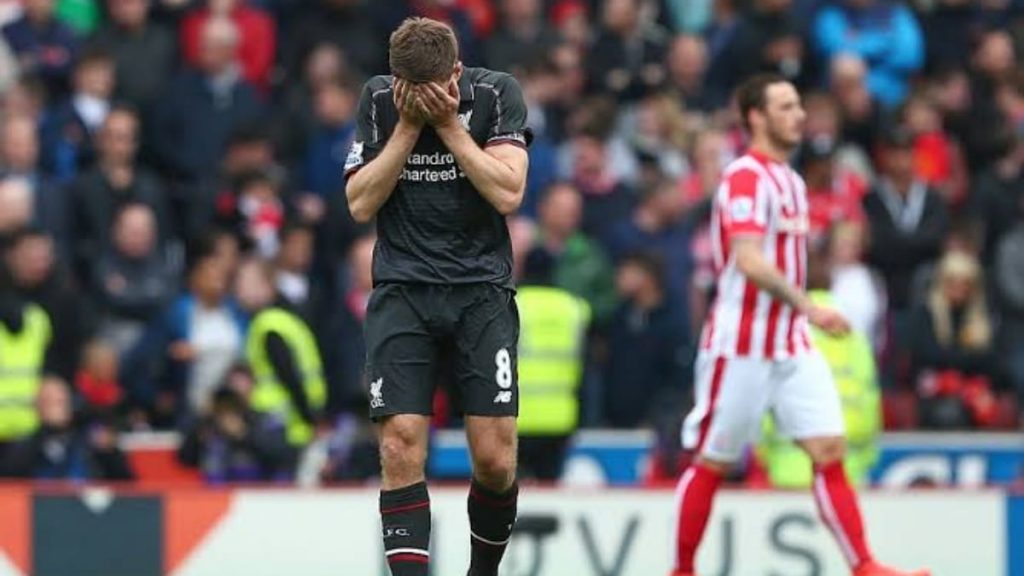 Manchester City 1 – 8 Middlesbrough [May 11, 2008]
Manchester City has been a part of several high scoring matches. They would either be at the giving side or sometimes be at the receiving end. On May 11th 2008, Manchester City unfortunately was on the receiving side as they were handed their most humiliating defeat in the EPL. Current England Coach Gareth Southgate led Middlesbrough back then who thrashed City 8 – 1 mercilessly.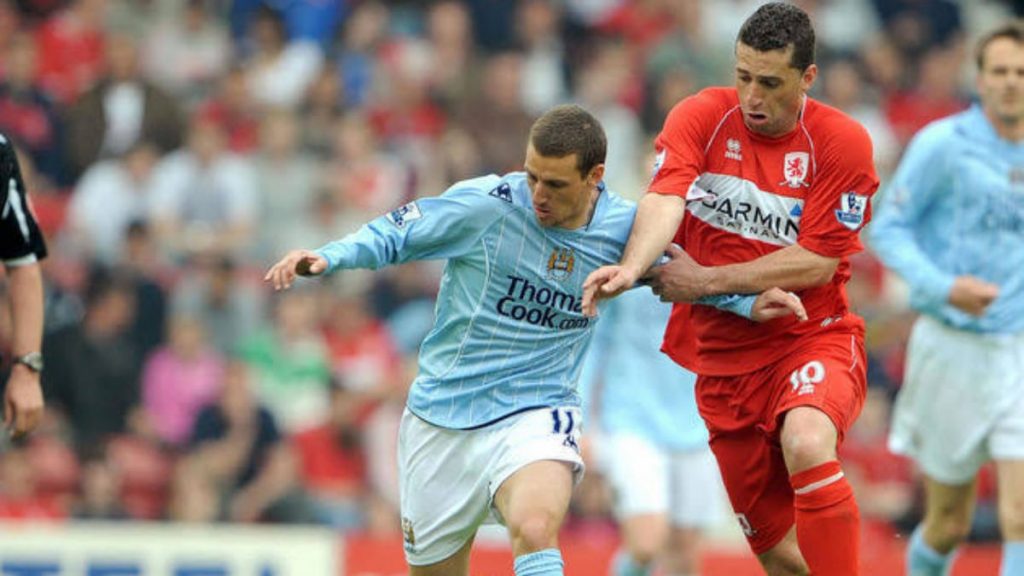 Manchester United 1 – 6 Manchester City [October 23, 2011]
During his reign Sir Alex Ferguson transformed Manchester United into one of the biggest clubs in England. However, he also was a victim of some humiliating defeats at Old Trafford. One of their worst defeats came on a Sunday afternoon at Old Trafford when their neighbors City scored 6 goals against them.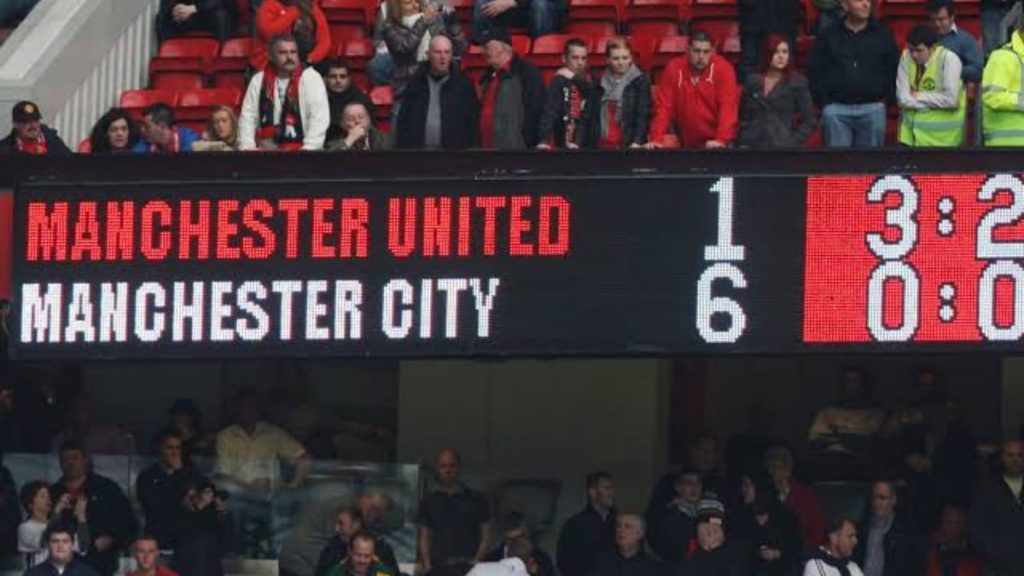 ALSO READ| Sergio Romero's wife releases statement to Manchester United