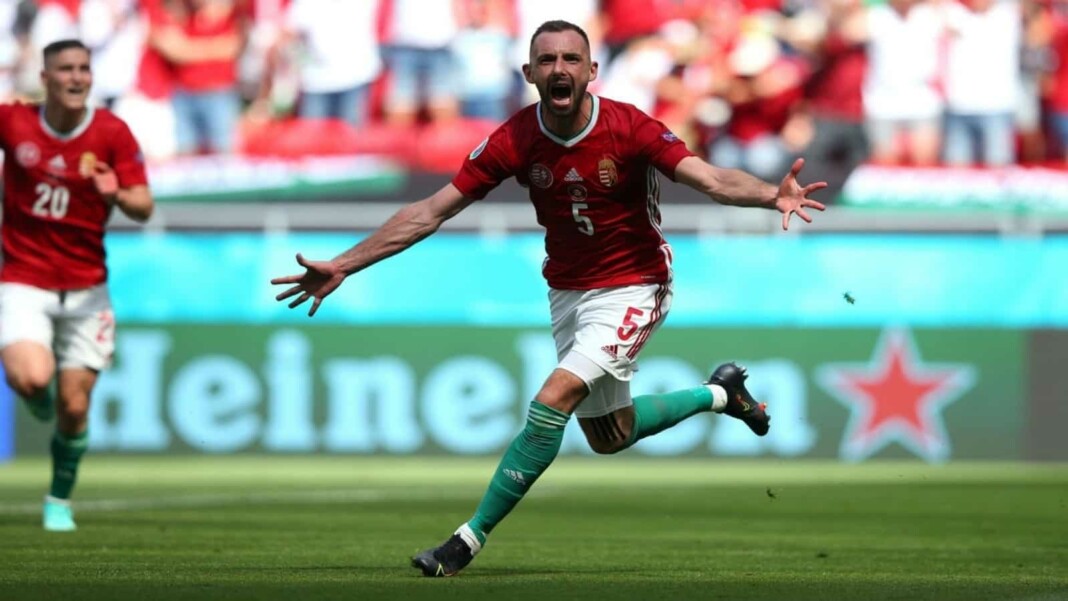 With France having the most balanced squad for the Euro 2020 and after having defeated Germany in their first match, Hungary's chances of getting a win against the World Champions was considered to be unlikely. Though Hungary had shown resilience and character against Portugal till the point of conceding an unlucky goal in the dying stages of the match, Cristiano Ronaldo made the scoreline look a lot different from the story.
But Hungary has once again shown that they are here, at the Euros to fight. And surprisingly, they have taken the lead against France which was followed by a crazier celebration. Hungary's Attila Fiola scored on the 47-minute mark just before half time as the fans in the stadium went berserk just like in the match against Portugal when the team's defending qualities were on show.
France equalize through Antoine Griezmann
Antoine Griezmann strikes to level the score with an assist by Kylian Mbappe. Griezmann scored at a crucial time from leaving the Hungary fans heartbroken once again. The game is nicely poised at the moment and still within Hungary's grabs. Even if Hungary does not get the win, this could be a massive one-point for them if they could hang on to the lead. However, the goal was well taken by the French forward who faced a lot of criticism for his form with Barcelona last season. Griezmann followed the goal up with a cheeky celebration of his own to taunt the Hungary fans.
But the feature of the match remains hungary's goal which absolutely took the football fraternity by surprise. This could be the match that turns the fortune of the group of death with all eyes now on Portugal and Germany.
Also Read: EURO 2020: Hungary vs France LIVE stream: When, Where, and How to Watch