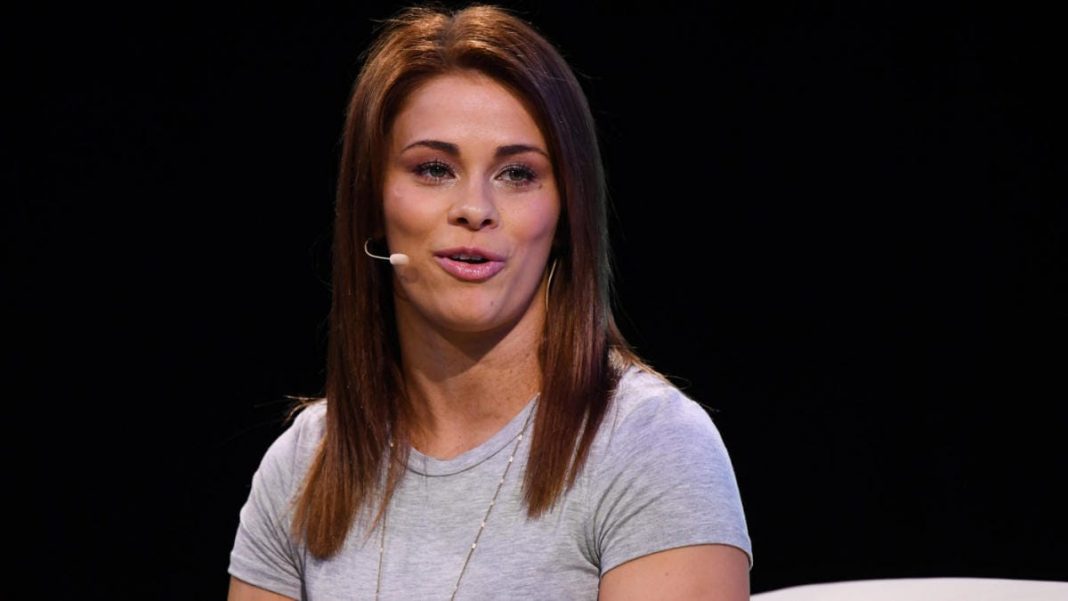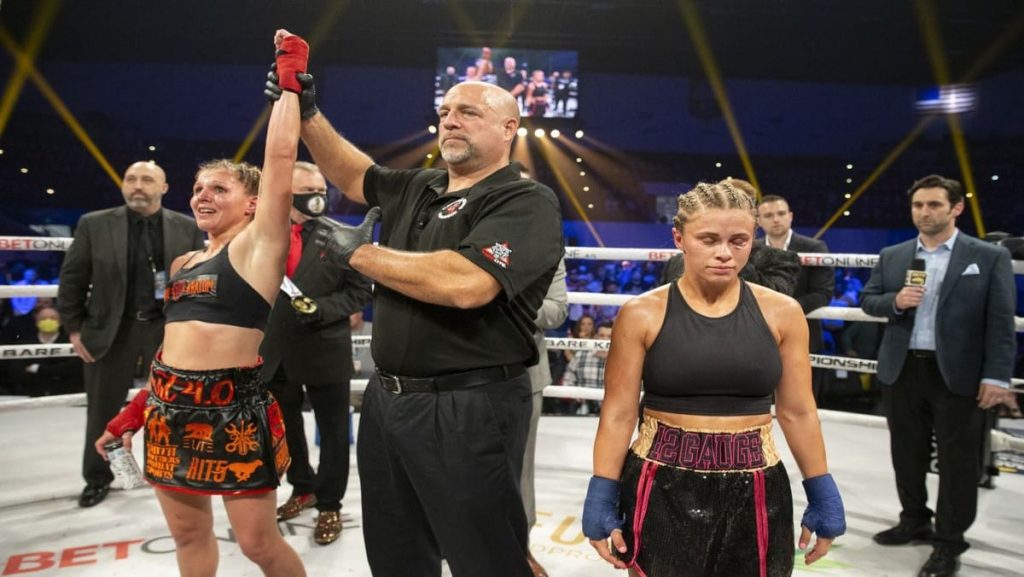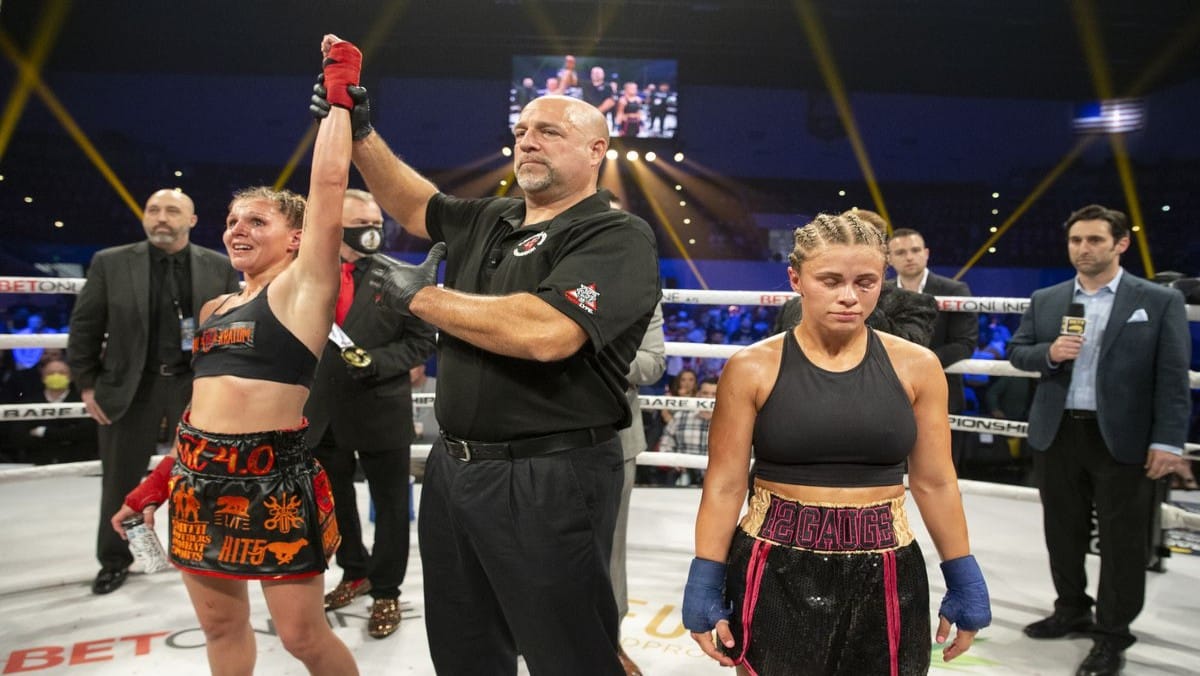 Paige VanZant made her much awaited Bare Knuckle Fighting Championship at Knucklemania, last Friday. She took on Britain Hart, and went down fighting, losing via. unanimous decision. With a lot of fans and haters writing her off, after she failed to assert her authority on debut, VanZant has sent a message that she is not a quitter and that only losers quit when the going gets tough.
Taking to Instagram, PVZ thanked her husband, Austin Vanderford for being a supporting pillar in her life. Thanking her team 'for being the best team there is', VanZant also seemed pretty confident that she would cross paths with Britain Hart again.
'I'm in this for the long haul and I don't give a f**k what any of you have to say about it'
Posing alongside her husband, Austin Vanderford, VanZant captioned the image, "Ok, last post for today. I love this man more then anything on earth. Thank you so much for constantly supporting me and reminding me who the f**k I am. I am Paige Mother F*****g Vanzant. I don't quit when shit get tough. I'm in this for the long haul and I don't give a f**k what any of you have to say about it. Xoxoxoxo – FORVER PVZ".
She then posted a clip from the match on Instagram, captioning it, "The greatest test of courage on earth is to bear our defeat without losing heart. Last night I told my husband I didn't want to fight any more. But as soon as the words left my lips I knew that wasn't true. I'm a fighter. This is what I live for. Losers quit when they fail, winners fail until they succeed. That fight last night was a good learning experience for me. The timing and distance took a little bit to figure out. But I felt my last round was my best round and I'm going to build off of that! I'm thankful to fight for the best team in the world and we are going to go back and fix our mistakes. Thank you to Britain for competing last night and congrats on victory! I'm also confident we will cross paths again."
What do you think the future holds for Paige VanZant? Can she make a resounding comeback?
Also Read : Chris Leben signs off with an incredible knockout win over Quentin Henry!