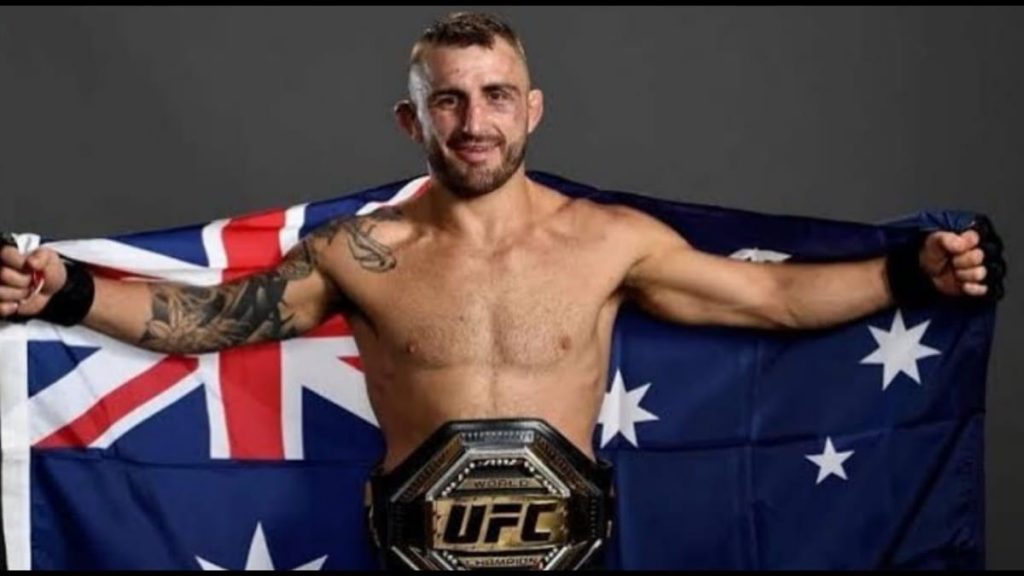 Alexander Volkanovski, the UFC Featherweight Champion had just one opponent in his mind for the past 18 months, and it was Max Holloway. However, the 'Great' beat Holloway, once in December 2019, at UFC 245 to win the UFC Featherweight belt and then beat him again last year in July, at UFC 251, ensuring a successful title defense. Now, it looks like Brian Ortega has caught the eye of the Australian – the number 2 ranked Ortega, made a stunning comeback to the octagon, beating 'The Korean Zombie' Chan Sung Jung after being sidelined for an extended period due to injury.
Speaking to South China Morning Post MMA about this, Volkanovski was pretty confident that he would get the better of Brian Ortega. He claimed that he had a pressuring style, enabling him to be right in the opponent's face.
'I'm so well-rounded, I can take the fight wherever it is' – Alexander Volkanovski
Volkanovski was quoted as saying, "It's exciting for me but at the same time, I really do believe I'm just on a whole other level and I'm so well-rounded, I can take the fight wherever it is. I'm the guy that never quits. With me, it's so easy to say I'm well-rounded but it goes so much deeper than that. There are so many little things that I just have down to a tee and I work so hard to make sure that I am such a complete fighter that if someone gives me trouble somewhere, I can always take it somewhere else. . . [via MMA Fighting]
Speaking about a potential bout with Brian 'T-City', Volkanovski said, "I believe I'm going to break him. The way that Max did, I believe that's somewhere I can go with. Especially with my pressuring style. This is a fun fight for me because I get to put the pressure on. I get to be in his face which is fun and people want to see that." [via MMA Fighting]
Can Volkanovski successfully defend his belt against the dangerous Brian 'T-City'?
Also Read : Mike Perry goes on a Twitter rant; then shares a cryptic video of himself covered in a pool of blood on Instagram