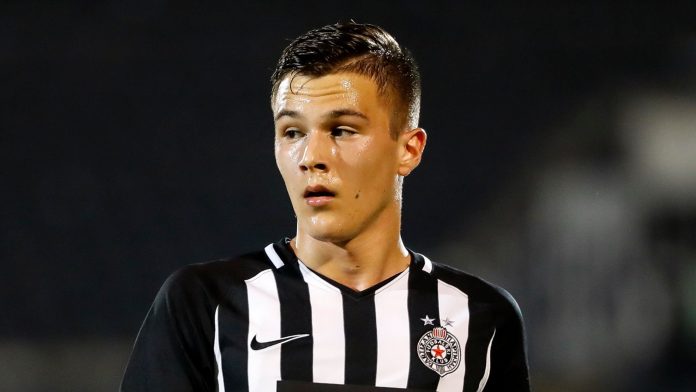 Filip Stevanovic ,the young Manchester City forward is very excited to be joining Pep Guardiola's Manchester City. The Serbian international says he's been following Manchester City throughout this season and is impressed by their playing style. Manchester City are currently on top of the Premier League table.
Filip Stevanovic watches every Manchester City game

The blue outfit of Manchester fought off considerable interest fro other big clubs in Europe to snatch up the youth sensation from Partizan for €8 million in the January transfer window. He's been allowed to spend the remainder of this season at this boyhood club and will be joining at the Etihad stadium this summer. Partizan are known for producing young talents and it's a rich part of their history with the young team in the final of the 1966 Euro Cup.
Filip Stevanovic has been at Partizan ever since he was nine years old and made his senior debut for the club in December 2018 at just the age of sixteen. He's been prolific for them ever since and has contributed nine goals and three assists in 2019/2020. He usually plays on the left wing but can also adjust towards the centre. He's the third youngest player to play for the senior team in the club's history.

In my opinion, I think that I can improve the most there. It's so fantastic to be part of such a big club as Manchester City," But for now, I want to take it step-by-step to my next goal.
"It's so exciting [watching them] because I dream to play for a big club like City one day, and I will do everything to make that happen.

"I watch every game and it's so crazy how good they are. It would be my pleasure to have a boss like Pep Guardiola – I really admire him."
ALSO READ: I'm excited to play' : Lallianzuala Changte speaks ahead of India's international friendlies against Oman and United Arab Emirates