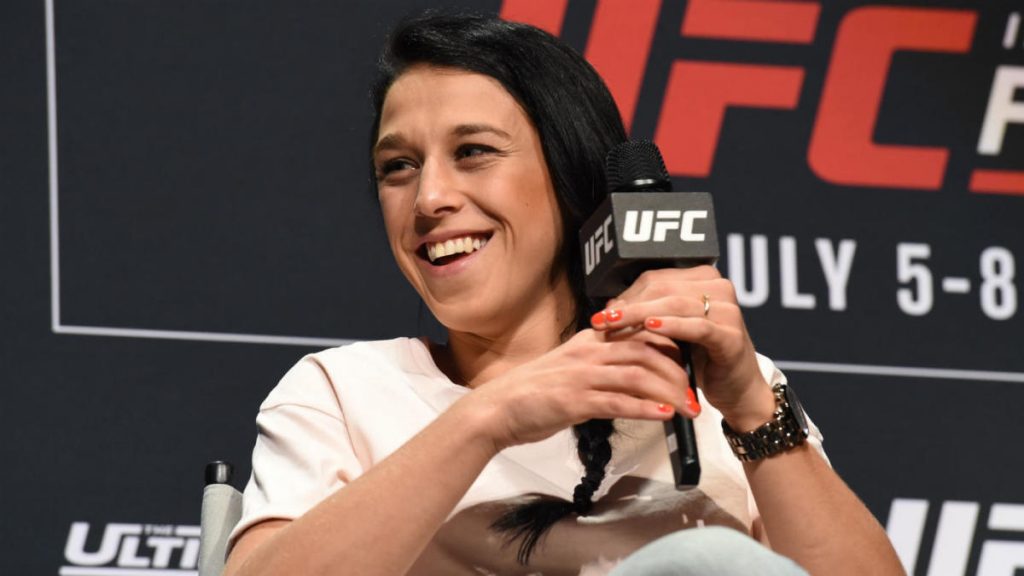 The number 2 ranked Women's strawweight fighter Joanna Jedrzejczyk put a spectacular show for the audience in the fight with women's strawweight champion Weili Zhang. UFC named the fight between both these fighters as the fight of the year 2020.
In his recent interview with SCMP MMA, Joanna says, "There is no sport, any sport, without fans, you know how I interact with the people, with fans. I need always extra motivation – an extra battery pack, energy pack. Maybe I would fight without fans, but I don't want to."
"I want to put it on hold and just wait. I really, truly believe everything is going to be behind us soon." Joanna also speaks about adding extra zeros in her payback because she deserves it.
Joanna added, "I don't want to hear me like a crazy person, but it's a business, there must be money behind it. I put on a hell of a fight last time. I was the co-main event, but I felt like me and Weili were the real deal on the show – and with the main event.…"
"We put on a hell of a show, and I deserve more money. I deserve a bigger piece of cake. I don't want to complain like the other fighters. There are more than 500 fighters, but I'm a big part of this company,"
Joanna Jedrzejczyk states that she isn't retired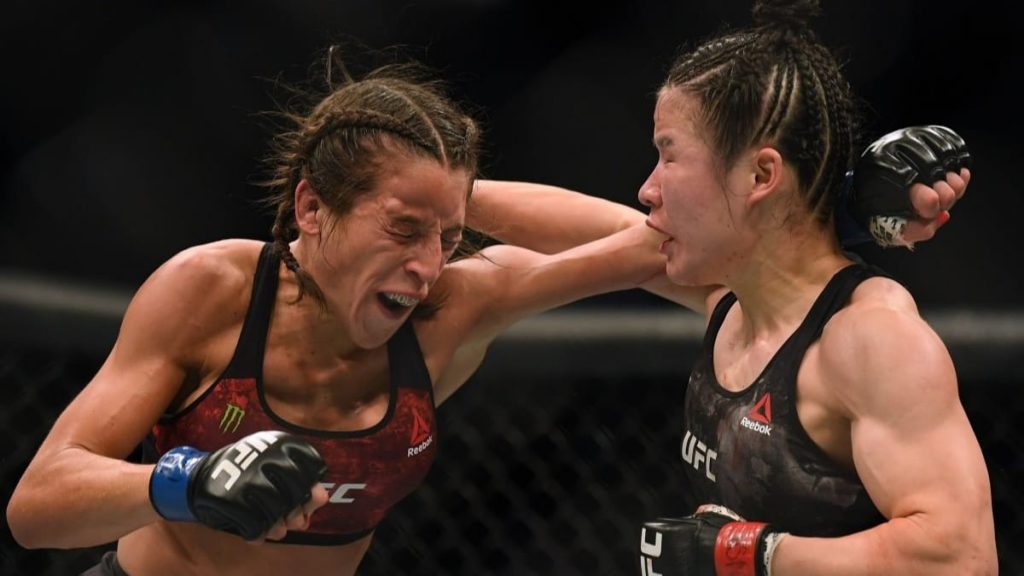 After the fight between Joanna and Weili, many people thought that Joanna will retire now because along with this she also lost the title match against Valentina Shevchenko. Talking about this Joanna says,
"I'll talk at the table. I always do that. I'm not complaining. I'm very happy with the UFC as always, but I feel like people love me. With the belt or without the belt, they love me. I just want to keep on doing this for them. I keep hearing this, 'She's retired."
"She's retired – this, that.' I'm not retired, I'm just taking my time. I used to fight two or three times a year. No more. I want to take care of myself, my body, my mind,"
Also Read: Dana White believes Whittaker isn't in line for the title shot says, "He needs one more fight to secure it"