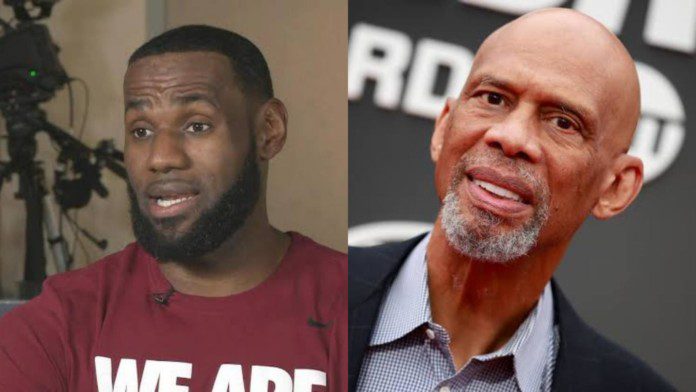 The four time's NBA champion, LeBron James got "no response" for the former LA Lakers Kareem Abdul-Jabbar, who went on to criticize him for his social media post of a meme on COVID-19 pandemic.
Kareem Abdul-Jabbar the NBA Hal of Famer wrote a long write-up thrashing LeBron James for sharing a meme on COVID-19 comparing it with Flu and common cold. LeBron James posted an image on his Instagram handle a week before that showed three Spider man cartoons pointing out each other and representing "COVID", "Flu" and "cold" in the same.
Also read: "Miss MMA adding HEAT in Miami": Brown's WR Donovan Peoples' girlfriend…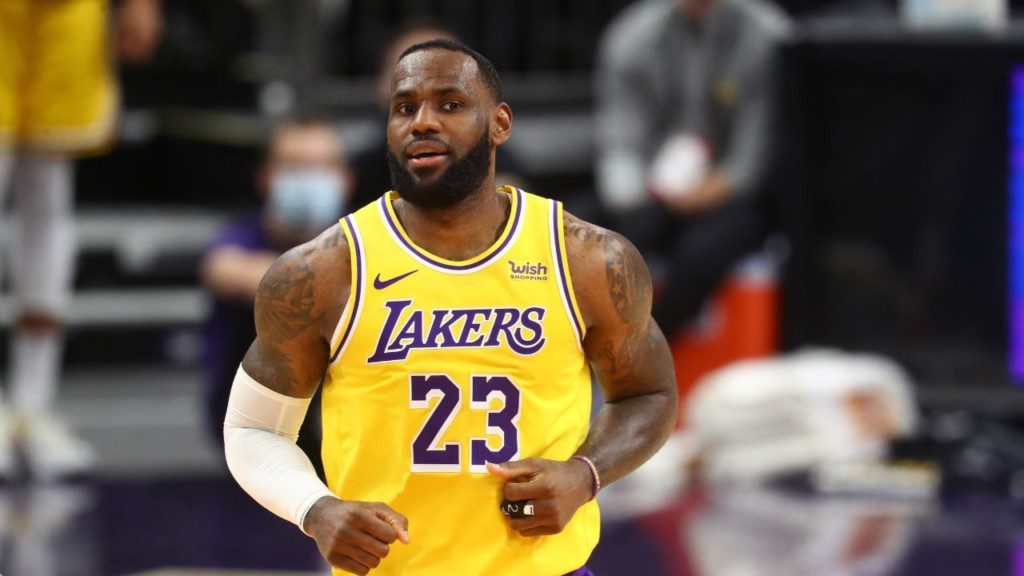 LeBron James who has been consistently struggling with his team's performance on the court has been in the conversations since the dreadful start of the Lakers. The Lakers are standing seventh on the Western Conference standings with 17 wins and 18 losses in total of its 35 games.
Lakers Forward, LeBron James is still trying to figure out the pandemic as everyone else
Also read: "Scary Hours for real" – Nic Claxton makes an arrogant claim…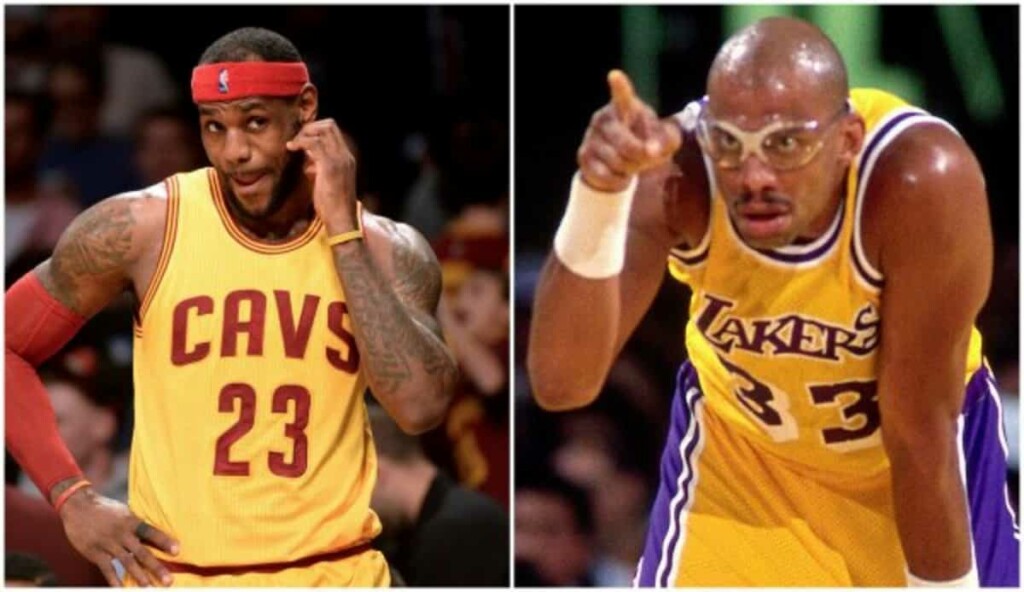 National Basketball Association (NBA) player LeBron James had no response to the former Laker Kareem Abdul-Jabbar. After the Lakers defeated Houston Rockets on Tuesday night with 132-123 on the final board, in the post-game interview LeBron James was asked about if he has any response for Kareem Abdul-Jabbar.
LeBron with his answer said "No, I don't have a response to Kareem at all. And if you saw the post and you read the tag, you know that I'm literally, honestly asking, "help me out". Help me kind if figure it all out, like we're all trying to figure this pandemic out. We're all trying to figure out COVID and the new strain. And the flu, I think people forgot about the flu. People like literally forgot about the flu during these times, like that's still going around. It's flu season, so people have forgot about the flu. People have forgot about common cold.
That happens, especially with a lot of our kids that's in school. My daughter is in first grade, so a lot of these kids are getting like common colds and getting the flu. But no, I don't have any response to Kareem. No. At all."
The four times MVP, LeBron James is fully vaccinated and has recently recovered from the COVID-19. The 36 year old LeBron has been performing better that any other of his teammates. It is certainly hard to see the Lakers struggling this season, but keeping in mind the pandemic is also very important on the other side.
Also read: "Please not ACL": Twitter reacts to Ricky Rubio getting helped off…