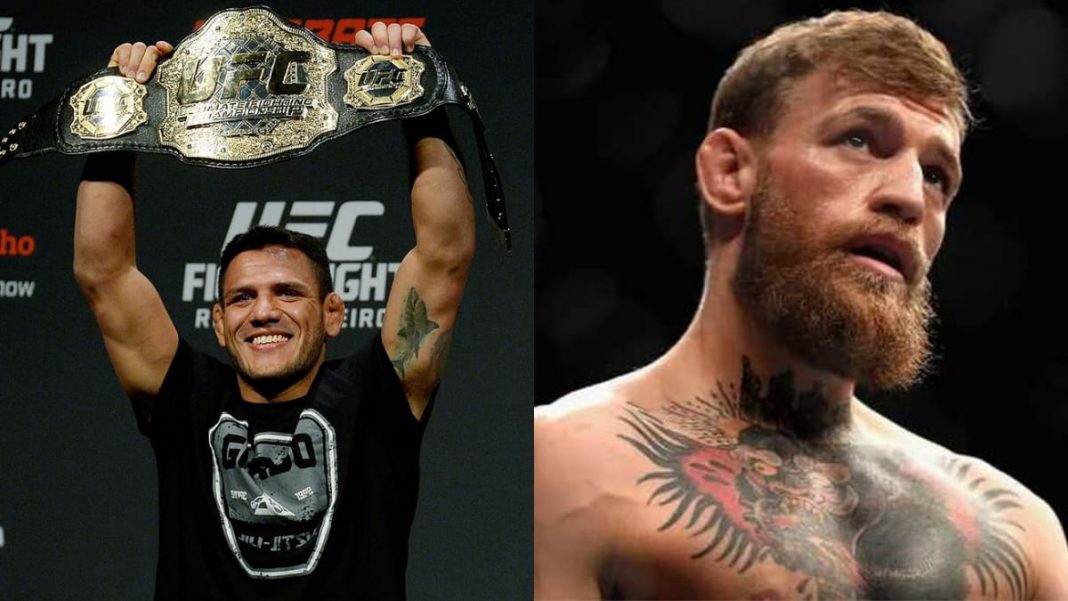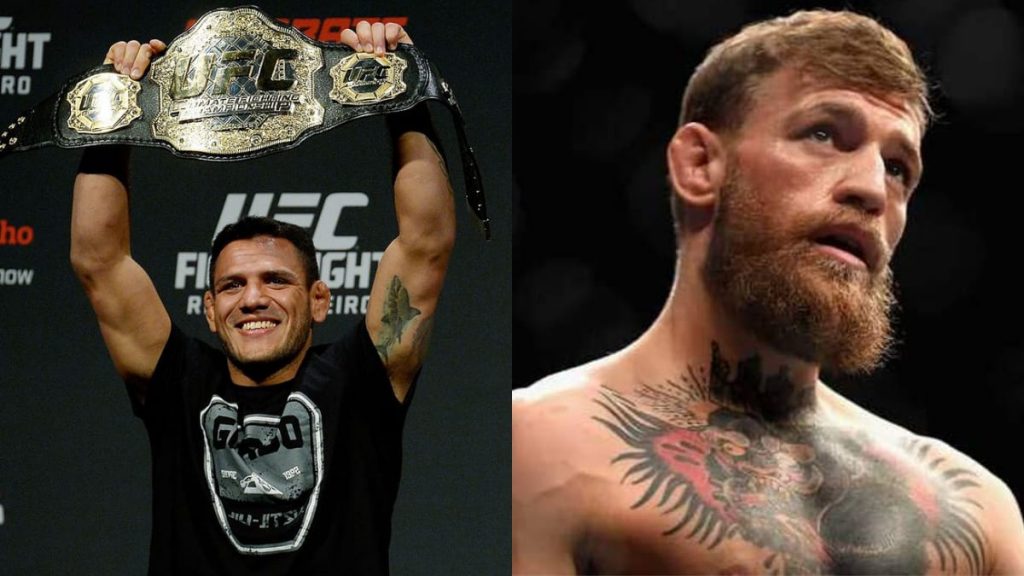 The loss of one of the biggest UFC star, Conor McGregor against Dustin Poirier at UFC 257 has given the opportunity to a lot of people and UFC fighters to speak against 'The Notorious'.
Many fighters are sharing their views and comments on Conor's loss and the latest on that list is the number 7th ranked Lightweight fighter Rafael Dos Anjos. Conor suffered a healthy amount of damage by Poirier's leg kicks at UFC 257.
Speaking about those in his latest interview with Sherdog.com, Dos Anjos says, "I don't see myself as a good option for Conor. I'm a southpaw, I have a grappling game that is dangerous for him, I use a lot of those calf kicks,"
Although he also stated that for Conor's next fight the rematch with Nate Diaz or Dustin Poirier makes much sense. Dos Anjos added, "In my opinion, it would be much more interesting if they promote a trilogy with Poirier or Diaz."
"The same works for Diaz. My game just doesn't fit with his style, and the biggest proof for that is that I beat him easily and he never asked for a rematch."
"I'm a better grappler, better striker and my jiu-jitsu is superior to his. So I understand why he never called my name again,"
Rafael Dos Anjos says he would retire Conor with those kicks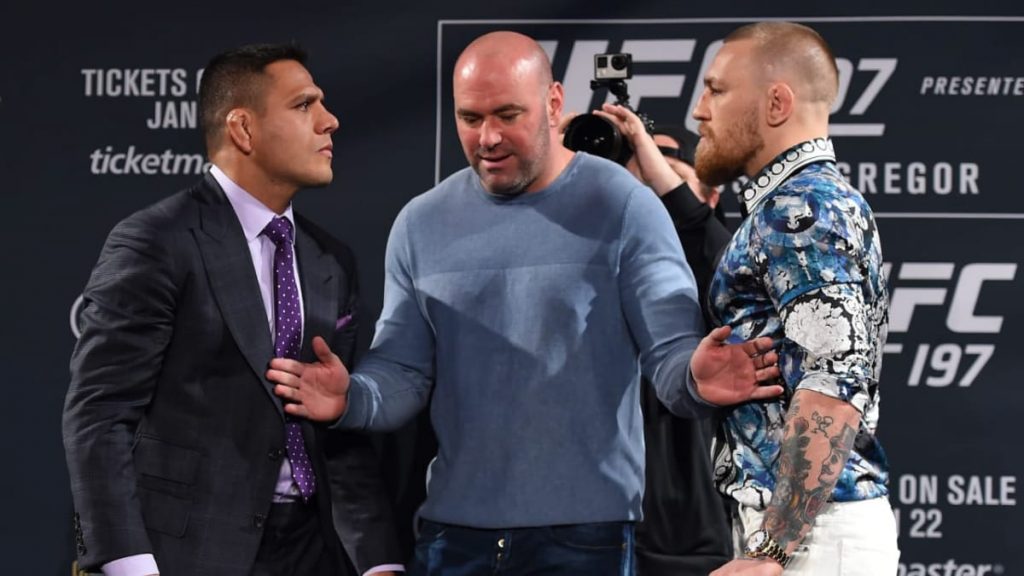 Conor McGregor and Rafael Dos Anjos were booked to face each other at UFC 196 in March 2016 but Dos Anjos pulled out from this fight due to an injury and Nate Diaz replaced him.
Diaz choked Conor out and this gives birth to one of the most famous rivalries in UFC. On the night when Conor lost to Dustin Poirier, Diaz shared a tweet that says, "I think I would retire Conor with my kicks."
With Conor being pushed back to number 6 in the rankings and Dos Anjos holding number 7 a match between these two UFC stars also makes sense now. It would be interesting to see whose hand will be raised after the fight ends.
Also Read: "Georges St-Pierre came off the couch after three and a half years and choked me out unconscious," Michael Bisping slams Conor McGregor for blaming inactivity for his loss