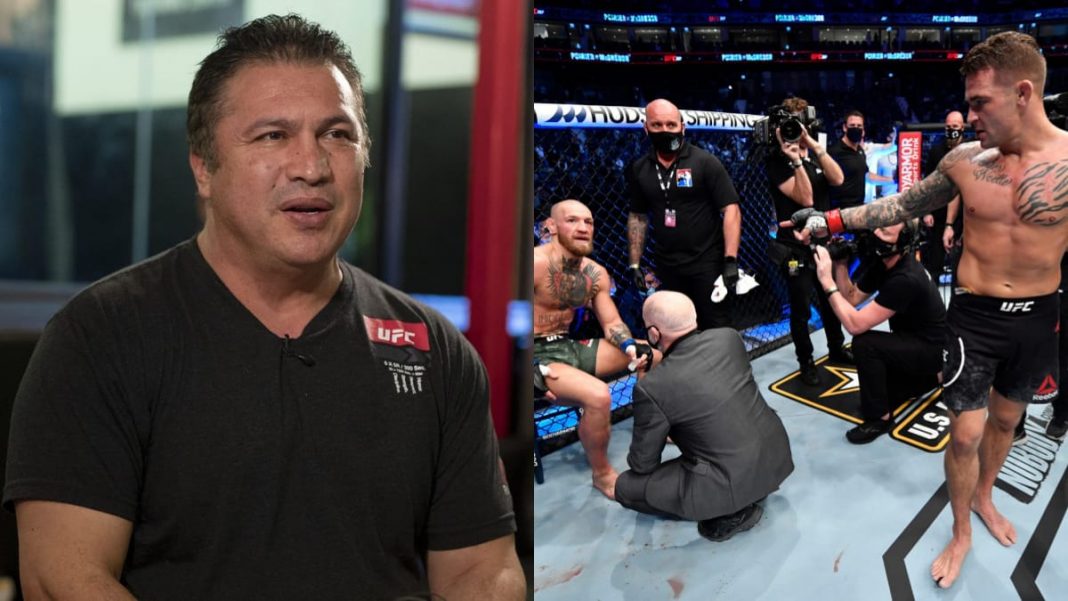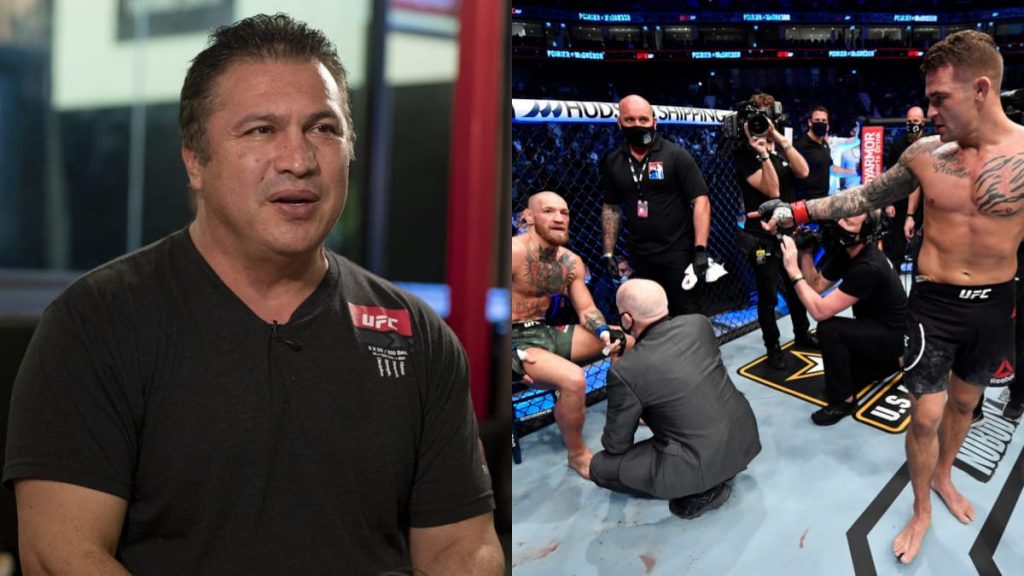 The whole MMA world is still losing its mind over Conor McGregor's defeat to Dustin Poirier. On, January 24th at the UFC 257 Conor and Dustin went head-to-head. To most of the world's surprise, Poirier beat McGregor via TKO halfway through the second round. Khabib's coach, Javier Mendez discussed Poirier vs Mcgregor fight on Submission Radio. He wondered how Team McGregor could have overlooked the leg kick element of Poirier's game. Dustin's calf kicks were vital in his victory over the Irishman.
During the interview with Submission Radio, Mendez said, "When I saw Dustin start going for the leg kicks, I go, oh my god, Conor's stance is not made for checking properly, leg kicks like that."
"Especially calf kicks. So, I thought that was going to be a major problem. Then when he hit Dustin with the good shot and Dustin took it, that's when I kind of knew, oh boy, things are gonna change. And sure enough, they did. And it was a great game plan from Dustin to work the leg kicks, calf kicks. It was a bad judgment on Conor's part to not be prepared for that."
Javier told Khabib every day: "Justin's coming after your legs"
Khabib also faced Dustin Poirier and beat him. Head coach, Mendez talks about how he trained Khabib and prepared him for those leg kicks. He also wonders how McGregor's team didn't come up with a solution to that attack. It was pretty evident in the fight that Dustin exposed Conor's legs. Dustin was known for his vicious kicks during training and gym in the MMA world.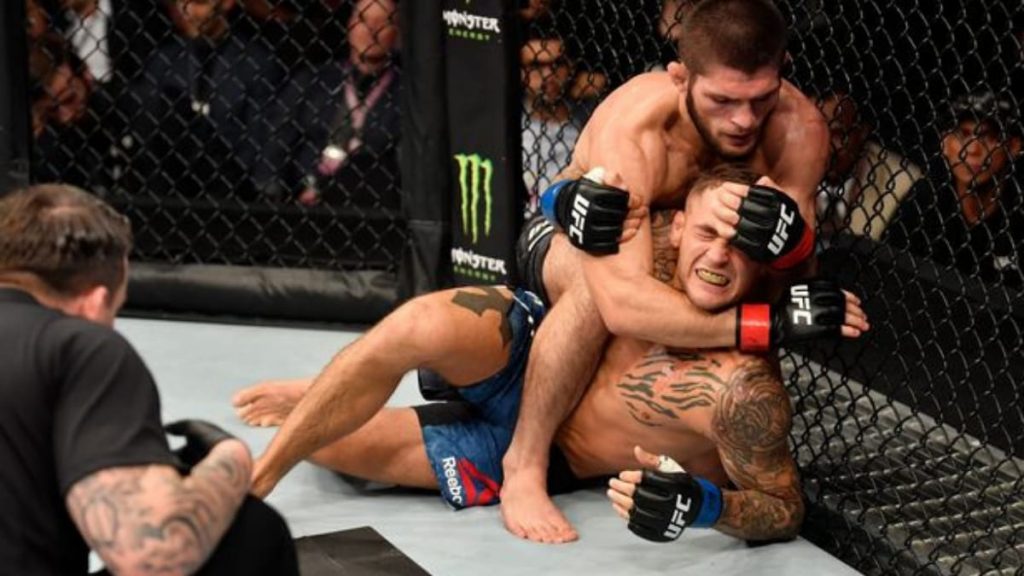 Khabib's coach continued on Conor saying, "I don't understand how you cannot be prepared for something like that, when that's what everyone's going to," he continued. "Khabib, I told him, I reminded him every day that Justin's coming after your legs, Justin's coming after your legs. Every day I was telling him that. And you would think that you would be reminded also because that's a big weapon. Until fighters learn how to deal with it, it's gonna be a big weapon, guys, big weapon."
But it wouldn't be fair to assume the training the Irishman went through. Maybe there is more to this story of Conor's training for that fight.
Also read "He just didn't seem like the same guy" Daniel Cormier thinks Conor McGregor has changed