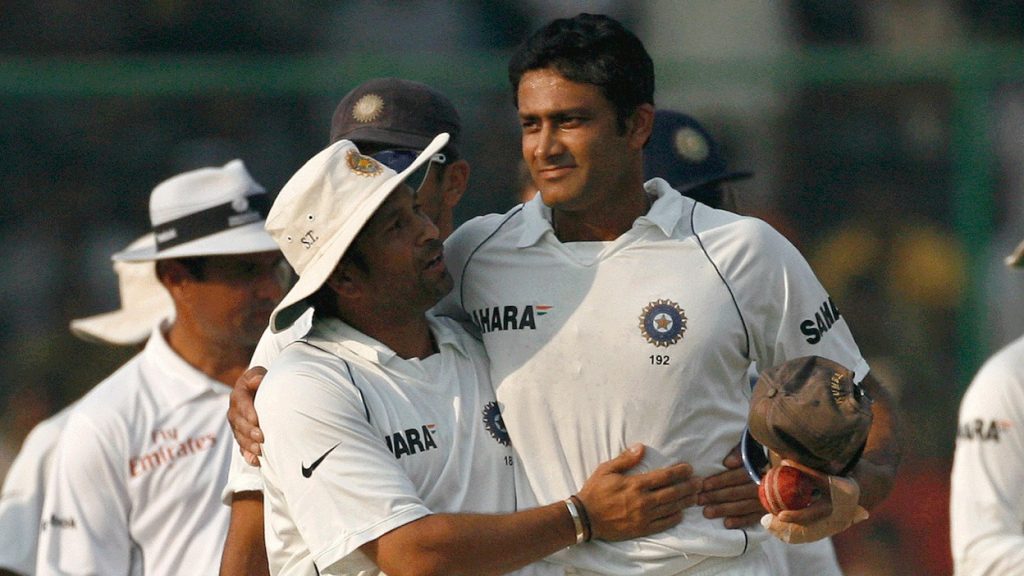 Kumble, undoubtedly touched the sky as a spinner during his time, yet he was a person so down to earth. He is the only Indian to have taken 10 wickets in an innings, from the match against Pakistan at Feroz Shah Kotla in New Delhi.
I had the best batsmen in my team: Anil Kumble
Coming back on the question asked by Mbangwa, the right-handed all-rounder replied, "There were lots of them. But fortunately, most of the best batsmen were part of my team. It was good that I had Tendulkar, Dravid, Ganguly, Laxman, Sehwag… all these guys in the nets, rather than thinking the previous evening that 'oh, I have to bowl these guys in a match."
However, Kumble picked Brain Lara, as the batsmen who he found was very difficult to bowl as he had 4 shots for the same delivery.
"So, that was pretty special. But then, there were many batsmen who have been very difficult to bowl at. Brian Lara was probably at the top. He had four different shots to every delivery that you bowled and that was the biggest challenge, you thought you could beat him, you would get him but then he would change his shot and sort of tap you through the third man," Kumble concluded.
Also Read "Anil bhai was greatest ever who played for India," Harbhajan Singh