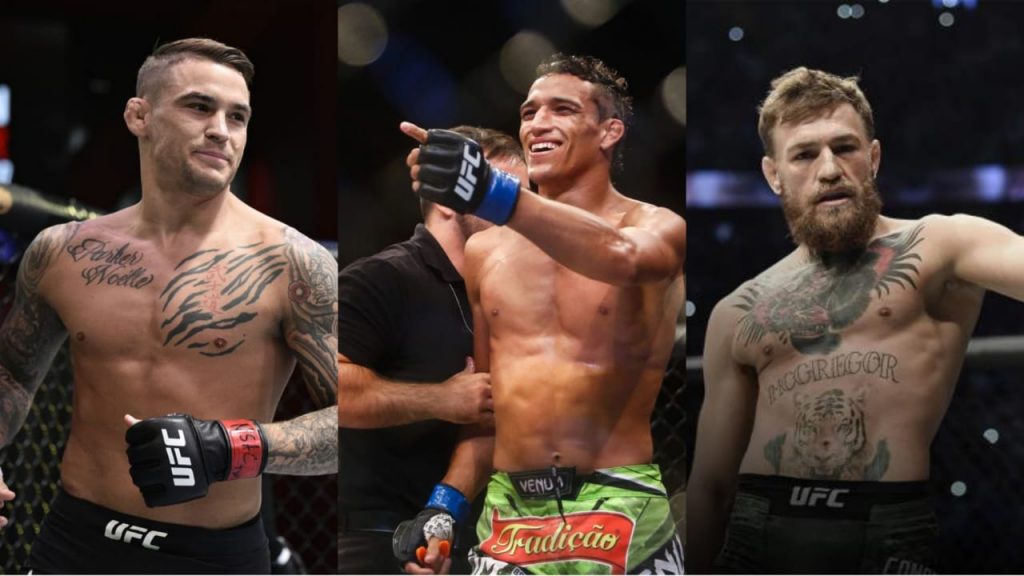 UFC 257 is all set to headline the main event between one of the biggest names in the Lightweight division Conor McGregor and Dustin Poirier. During the event, one more Lightweight top contender is going to be there i.e. Charles Oliveira and he decides to call out the winner of Conor vs Poirier.
Oliveira is on an eight-fight win streak and he is recently coming with a win against the top title contender Tony Ferguson. Oliveira has been really vocal about the title shot but there is no confirmation from UFC that who will fight next for the title.
In his recent interview with AG Fight, Oliveira says, "The only guy who comes from eight straight wins, taking everyone for nothing, is called Charles Oliveira. This is the only guy who should fight Khabib. There is no other way to be taken."
"There will be a fight between Dustin Poirier and Conor McGregor, and I just have to sit in the front row, waiting for which of the two will come to fight me, my manager is negotiating to go to Abu Dhabi. But I also have my foot on the ground, I know that we are in a pandemic, that it is difficult for things to happen."
"So, I understand if they can't take me. I really wanted to be there in the first row, watching McGregor vs. Poirier because this fight speaks volumes for the future."
Oliveira is amongst the top contender for a title shot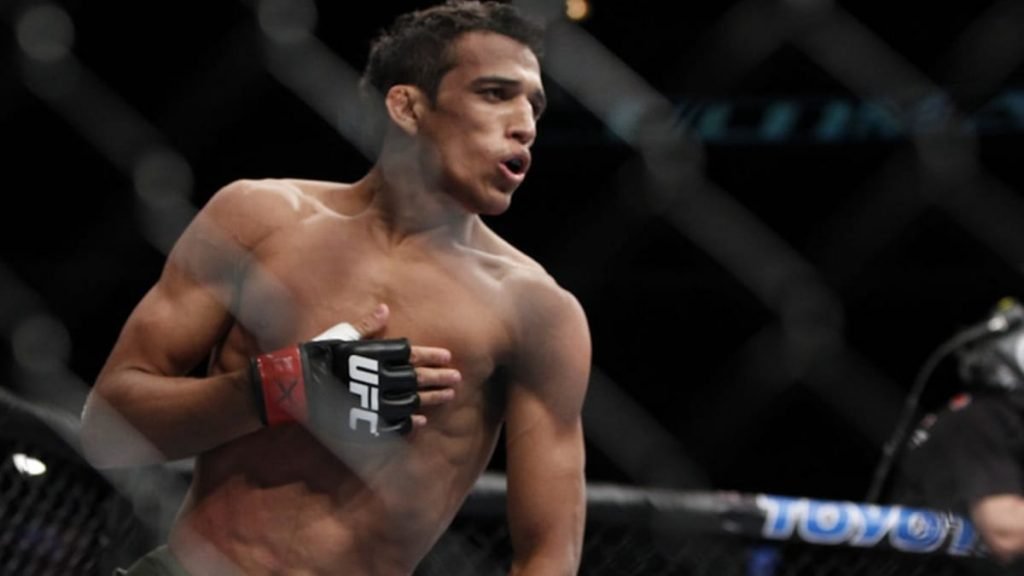 Charles Oliveira is currently ranked number 3 in the Lightweight division and it is being speculated that he will be facing Justin Gaethje next. Whether he'll face Gaethje or the winner of Conor vs Dustin, it is certain that he is just one win away from the title shot.
The future of the Lightweight division rests on the conversation of Khabib Nurmagomedov with Dana White. What do you think will be the ideal match up for Oliveira next?
Also Read: "I deserve more money, I deserve a bigger piece of the cake" Joanna Jedrzejczyk demands title shot and raise before making a comeback