The three window that was handed to Punjab Fc in first week of July 2020 has been lifted. The Ban barred Punjab Fc from signing players in the upcoming transfer window. The Prohibition was placed due to non-payment of dues to Hristijan Denkovski . FIFA has given clearance to the club so that they can resume their summer transfer window signings.
FIFA had imposed the restraint on club's capability to sign any potential new players. The Ban was supposed to go on for the next 3 windows. The core reason for the ban was the club's inability to play North Macedonian footballer Hristijan Denkovski in due time.
The Dispute resolution chamber passed the judgment in favor of the Macedonian footballer after a contractual dispute between the player and club. This is not the first time where I-League clubs have not paid their foreign on time. A lot of player's have complained about not receiving their "Man Of The Match" reward payments on time.
The club was asked to pay the dues within a period of 45 days from February 13 2020. However the club failed to do so and hence the ban was imposed.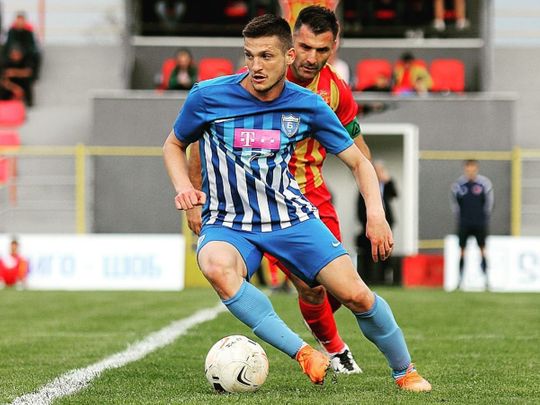 As per the player's contract he was set receive a sum of Rs 150269 per month. The final agreement stated a payment Rs 1352421 plus an interest rate of 5 per cent per annum on the amount as of August 29, 2019.
However Punjab FC reached a settlement with Hristijan Denkovski and hence the ban has been lifted with immediate effect.
A club representative said "RoundGlass Sports and Punjab FC are happy to have this matter cleared with FIFA. We have the highest regard for sportspersons and this case of the delayed payment goes against our ethos of providing a springboard for promoting Sports and Football in the nation. We look forward to the upcoming season with renewed focus, as our players have continued to build on their skills with active training, following a meticulous home-training schedule designed by our international coaches and technical team,".
Also Read : Change in substitution laws; huge impact on Football ?