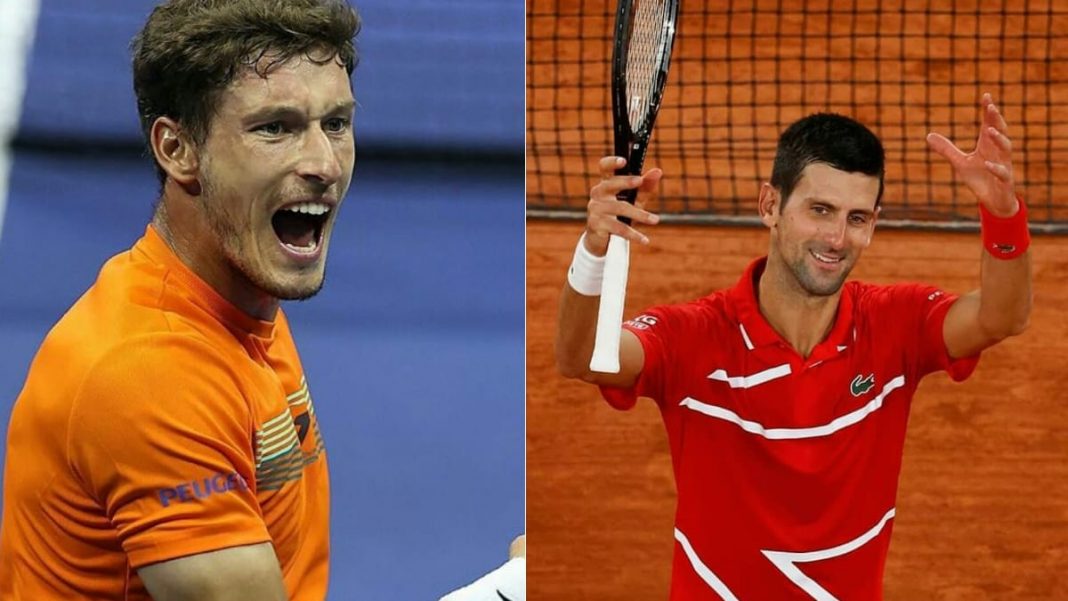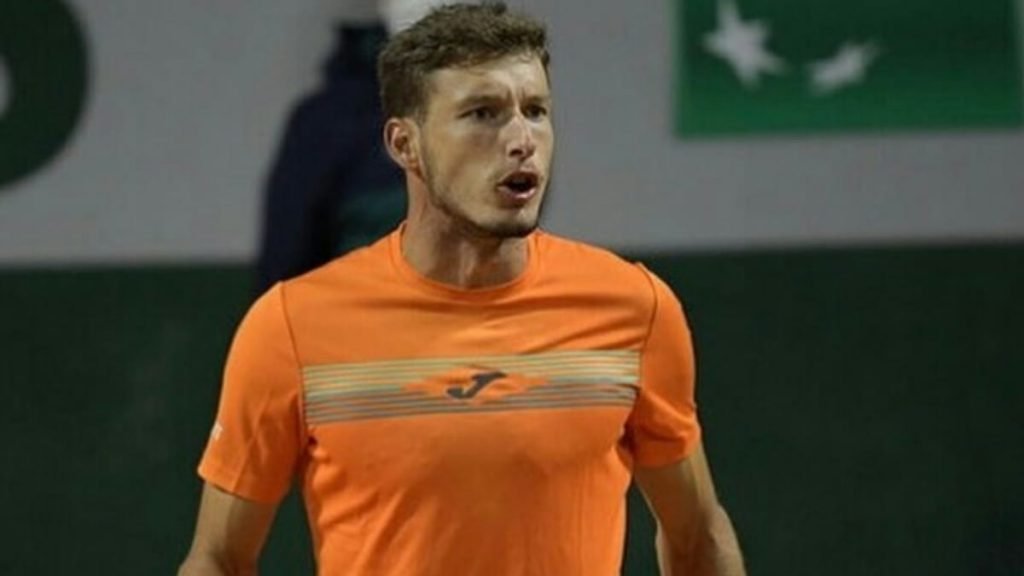 Pablo Carreño Busta, 17th seed at the French Open 2020 reached his second successive Grandslam quarterfinal after he defeated Daniel Altmaier in straight sets in Round 4 on Monday. Next, the 17th seed will face Novak Djokovic, World number one Serbian in a rematch of the US Open 2020 Round 4 match that was marred by controversy. The Serb was defaulted from the US Open match after he accidentally hit the lines judge with a ball that hit her on the neck. Weeks following the incident, this controversial moment was still much spoken about.
However, Pablo Carreño Busta seems to be more concerned with his health issues as he stated after the match that he had been suffering from a stomach infection and stressed on the point that he needed to be 100% in order to compete with the Serb number one. The Spaniard said, "I had a little general discomfort, my stomach was bothering me," I've had a strange couple of days, today a little worse, I went to the doctor, he measured my temperature and I was fine."
Pablo Carreño Busta confident about his chances against Djokovic if he is at his 100%
Pablo Carreño Busta had a comfortable straight sets victory over Daniel Altmaier in the 4th round on Monday. As a sign of concern, the Spaniard had to take a medical timeout after the 2nd set owing to his illness. He came back stronger in the 3rd set overturning a 5-2 deficit playing fearless tennis. Busta said after the match, "They have given me something for nausea, in the third set, I felt better and I tried to close the points quickly, I played brave and aggressive, I had no other option."
Pablo Carreño Busta acknowledged the fact that he had to be at his 100% to challenge Novak Djokovic in the quarterfinals and emphasized on the fact that he needed to recover in time. The 17th seed said, "Against Novak Djokovic I need to be one hundred percent, being like today I have no chance against him, I need to recover. He feels comfortable playing here. If I play well, it will be an opportunity to show myself the level I have, if I can recover."
The Spaniard believes he can challenge the top seed if he recovers in time and does not count himself inferior to anyone. "I do not see myself inferior to anyone if I am one hundred percent. If I am, I have my opportunities, but Novak Djokovic has been playing well, he has won in Rome, he is playing his matches well at Roland Garros. At least, I hope I can play a good game. and enjoy," Pablo Carreño Busta added.
Also Read: Serena Williams to be the cover-star of a top British magazine