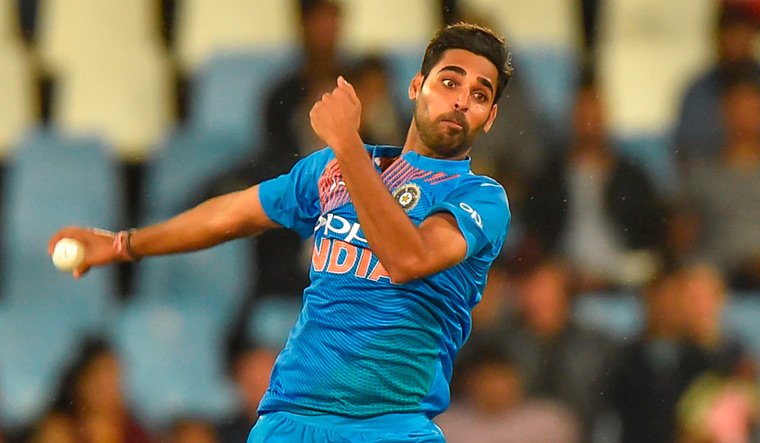 India's fast bowler Bhuvneshwar Kumar is in the list of A-category players, as released by BCCI. Being one of the most prominent bowlers, Bhubaneswar has been part of the Indian Team since 2013.
Bhuvneshwar has been struggling with injuries but he made his return during the series against South Africa which was called off due to Covid-19. Now, this player is early waiting to come back on the field in an Indian Jersey.
However, In the Q & A season on twitter, he was asked about his first paycheck by a fan, he responded by saying, "It was for Rs 3000. I shopped and still managed to save some."
Currently, he is in his home town Meert due to coronavirus. This break gave him an opportunity to think about his future. He wants to open an academy in his hometown.
"I want to open an academy in Meerut because it has given me so much. I just want to give it back to the people over there. That is something I am going to do for sure," Bhuvneshwar said in a webinar.
Also Read Cricket | Bhuvneshwar Kumar reveals how he took Sachin Tendulkar's Wicket