In 2014, Stan Wawrinka reached the highest point of his career by breaking into the Top 3 of the ATP World rankings. Since then, he has been inconsistent and has plagued by injuries that made him drop to No.263 in the rankings at one stage. It is tough to say whether the knee injuries made his career trajectory take a downfall but it has not been smooth sailing for the three-time Grand Slam winner.
Wawrinka's coach Magnus Norman believes Wawrinka still has potential and has been underrated considering he has won three Grand Slams and featured four times in the ATP World Tour Finals. He has also claimed that he can beat any of the Big 4 (Roger Federer, Rafael Nadal, Novak Djokovic, and Andy Murray) on a good day.
"Stan is one of the best players to ever play the game, if you look at his record if you look at winning three Grand Slams, winning three different Grand Slams in the era where he had the Big Four playing. He's a little bit underestimated for sure, and he's been in numerous semi-finals as well, another Grand Slam final. He's had an unbelievable career." Norman said ATP Tour's official website.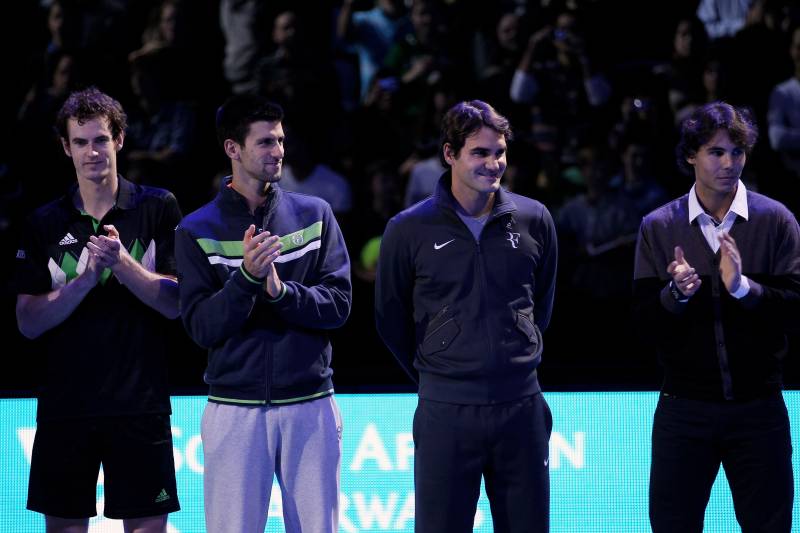 He also reiterated that Wawrinka has had turbulent career unlike the Big 4,
"It's been a little bit up and down. He doesn't have the same stability as Andy Murray or Novak or Roger or Rafa, but in his best moments, I think he can beat all of those names on a very good day. That's what makes him a little bit special, also. You don't really know which Stan to expect on the day or on that occasion, and that's why I think a lot of people really like him."
He further indicated that Wawrinka had a unique gambling personality which makes him dangerous.
"Stan is a gambler. He plays with small margins. He's the kind of guy that will put everything in red, do or die. This is his personality a little bit, so I think it's very tough to change his personality. But I also think that's the reason why he won three Grand Slams. He can rise to the occasion. He can go for shots that normally someone else will play a little bit safe. That makes him that dangerous, I think."
Magnus Norman has worked with Stan Wawrinka since 2013 after which the Swiss enjoyed major success and positive working chemistry ever since. He was also the recipient of the inaugural ATP Coach of the Year award in 2016.
Also Read Lendale Johnson praises Djokovic, Federer, and Murray for their support to the LGBTQ community