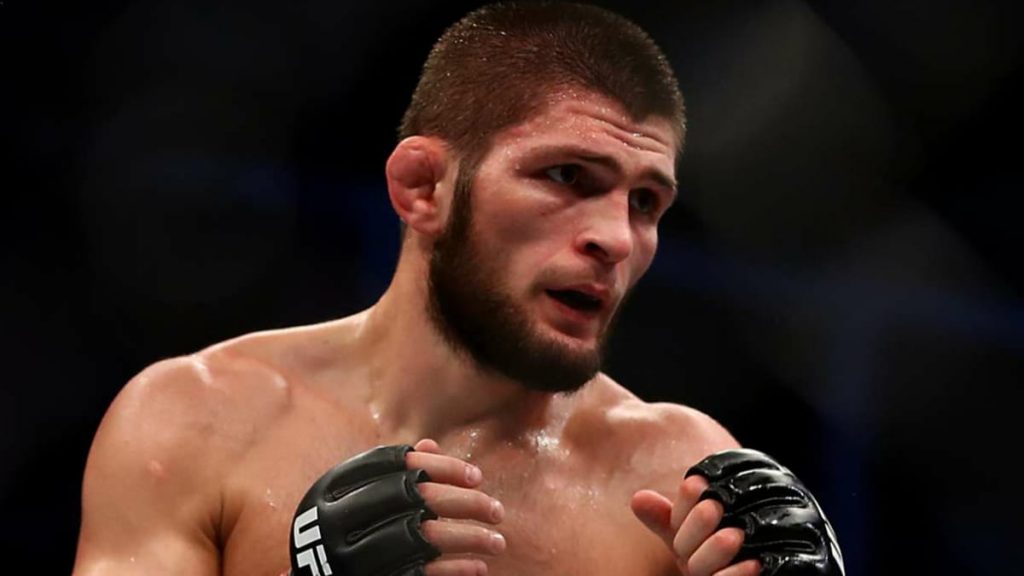 UFC President Dana White is still hopeful that UFC Lightweight GOAT Khabib Nurmagomedov will come out of retirement. Khabib Nurmagomedov stunned the world when he announced that he would be retiring from the sport, after beating Justin Gaethje at UFC 254, on the 24th of October, last year. He revealed that he wouldn't be able to continue without his late father by the ringside and that he had promised his mother, that the Justin Gaethje fight would be his last one.
Ever since the Dagestani retired, there have been a lot of rumors afloat that he would comeback, although the 'Eagle' remained tight lipped about it. Speaking about this in an interview with Brett Okamoto of ESPN, Dana White said that he would try his best to persuade Khabib to fight at least once, when he meets him next week at Fight Island.
'I'm obviously meeting with him, because I believe, that he should fight again' – Dana White
Dana White was quoted as saying, "I'm obviously meeting with him, because I believe, that he should fight again. I mean look at what he did to Justin Gaethje, look at what he has done to every opponent he has faced… I have no idea (how the meeting is going to go)…But, I think he should fight again and I'm gonna press him as hard as I can, for one more."
Dana also expressed his desire, saying that he would like to see Khabib stay in the UFC for at least 10 fights. Now; Khabib Nurmagomedov is known to be a man of his word. There is very little chance that the meeting would go Dana's way. And, to top it, money is never the motive for Khabib.
Do you think Khabib Nurmagomedov will return? Can the UFC Boss, change his mind?
Also Read : 'I won seven of my last eight…now, I'm on the ladder, so it's just climbing those rungs' – Belal Muhammad plans to make 2021 his