UFC 257 is all set to headline the return of former two-division champion and possibly the biggest star of UFC "The Notorious" Conor McGregor in a dream rematch against "The Diamond" Dustin Poirier. The fight card also contains the most awaited debut of Michael Chandler vs. Dan Hooker as a co-main event.
With Khabib Nurmagomedov gone the lightweight title is now vacant and the winner of McGregor vs. Poirier and Chandler vs. Hooker is said to compete for a title fight, however, no such detail has been announced and this is just a speculation.
According to Dana White, he will decide what to do after he meets with Khabib Nurmagomedov. Now interestingly enough Chandler called out McGregor saying he is a nightmare matchup for the former champ.
In his latest interview with Brett Okamoto of ESPN, He says "Of course I want that possible fight with Conor McGregor. Do I think I match up extremely well against Conor? Absolutely,"
"With my wrestling background, plus the power in my hands, plus my ability to mix up my striking with the takedowns, plus my ability to push the pace; I think I am a nightmare for Conor. But I respect what Conor is doing. Conor is continuing to come into his own."
Now we understand that Chandler is one of the best all-rounded fighters at 155 pounds he has shown his ability to take opponents down and hold them there in his previous fights, and all things considered, wrestling is not McGregor's strongest strength and he is somewhat vulnerable on the ground.
But we have what he can do on his feet and how well he can stuff a takedown, in his fight against Chad Mendes who is also a world-class wrestler he demonstrated his takedown defense and his brilliant striking technique to keep his opponent at a distance.
McGregor vs Chandler in the future?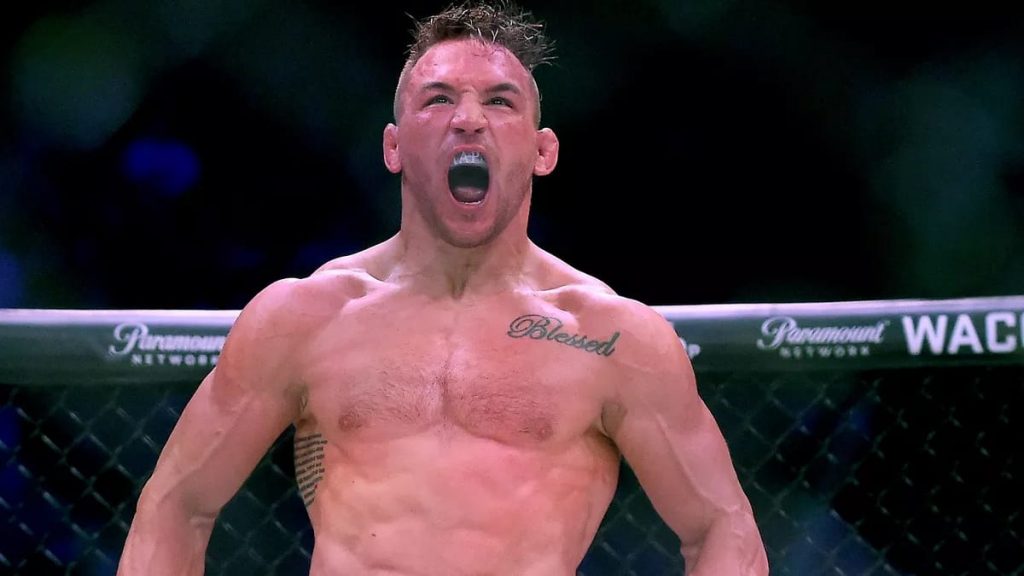 Michael Chandler thinks due to his strong wrestling game and dynamic striking he would prove as more than a challenge for Conor McGregor he claimed that he would be able to mix his striking with takedowns and can keep him there.
There are a lot of things to be considered at lightweight division but it is not crazy to think that these two will face each other. Who knows they might compete for a title fight, but we will have to wait for Dana White's meeting with Khabib for any final decision.
Also Read: "Expect 2021 To Be the Biggest Meanest Sum'A'Ma'Bish' You've Eva'Seen!" Tony Ferguson vows to bring absolute carnage this year