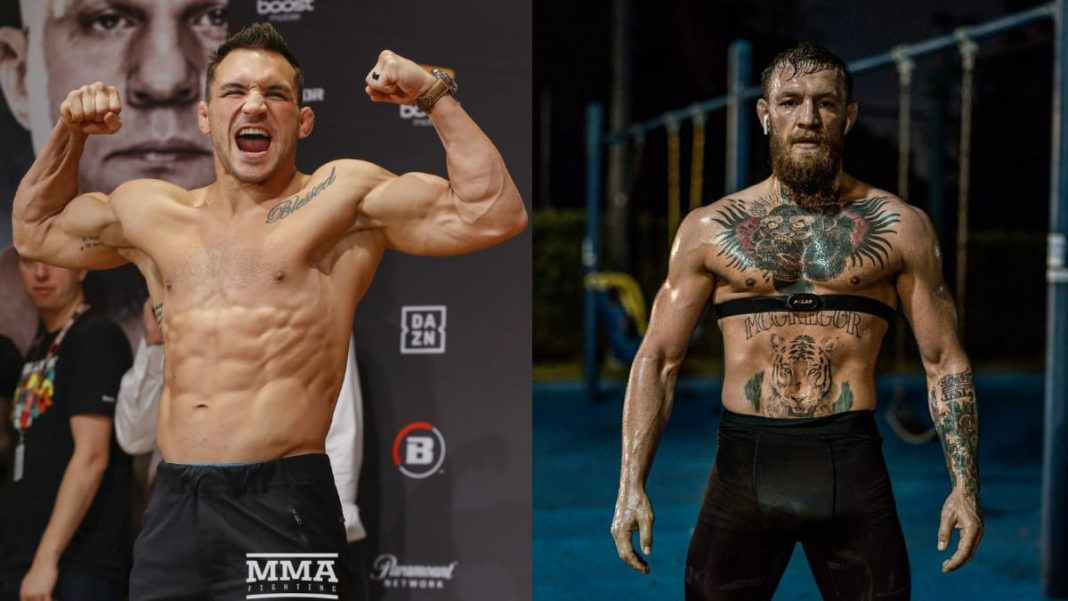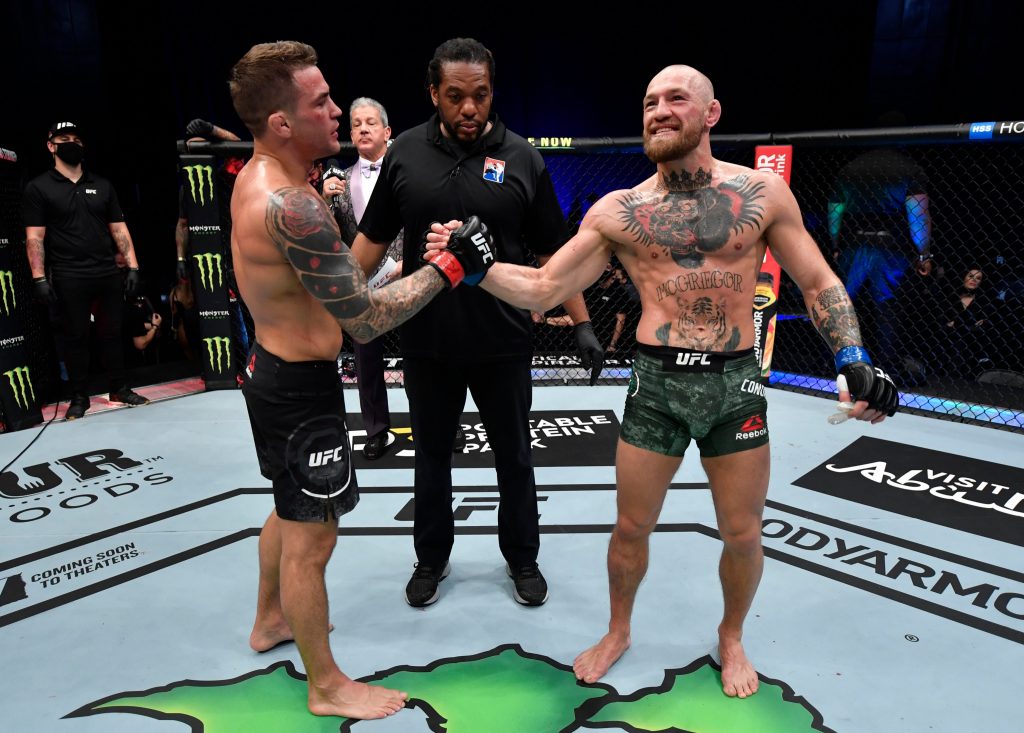 Conor McGregor's loss to Dustin Poirier at the recently concluded UFC 257, came as a surprise to many. Even more surprising was the fact that, the Irishman was knocked out for the first time in his MMA career. Elsewhere, at the same event, Michael Chandler – the Bellator star made his debut against top lightweight contender Dan Hooker, knocking him out in the very first round. The win saw Chandler break into the top 5 of the lightweight division rankings, even ahead of Conor McGregor, who got pushed back to number 6.
Speaking about this in his own podcast – The Joe Rogan Experience, alongside Brendan Schaub, popular MMA analyst and comedian, Joe Rogan revealed that Chandler taking on Conor McGregor next would be really 'dangerous for the UFC', as he believed that Michael Chandler would go into the fight as the favourite. He also suggested that the best option for the UFC would be to give Conor some time and set up a trilogy fight against Dustin Poirier.
'If Conor had followed up, I might've been in trouble'
Joe Rogan was quoted as saying, "If Conor fights Michael Chandler next, which is a possibility, if Dustin fights Oliveira and then Conor fights Michael Chandler, what are the odds that Conor beats Michael Chandler? I think Michael Chandler is the favourite in that fight, which is very dangerous for your money."
Rogan continued, "If you want to make a lot of money, what you do is you allow Conor to have some time off and you figure out a way to market this in a way that you explain a way that Conor can figure out a way to beat Dustin. Good luck. He did beat him in the first fight, he did rock him in the second fight, actually, Dustin actually admitted there was one point in the first round he was hurt. And he was like, 'If Conor had followed up, I might've been in trouble.'"
Do you agree with Joe Rogan?
Also Read : 'Maybe just someone that's not as well known' – Clay Guida expresses his desire to take on a lesser known opponent